Kim Kardashian recently revealed that the stunning dress she wore at her sister Kourtney Kardashian's wedding was actually "recycled." The socialite took to her Instagram to tell her fans about how she recycled an 11-year-old dress for her sister's wedding. The black stunning dress she wore in Portofino, Italy left her fans in awe. Kourtney Kardashian got married to Travis Barker for the third time on May 22nd, 2022 on the Italian Riviera coastline in Portofino. They exchanged vows at the Dolce & Gabbana's L'Ulivetta villa.
Kim Kardashian revealed that she recycled the dress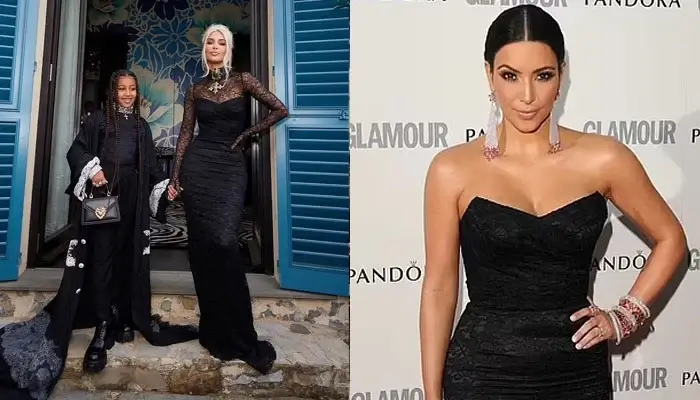 In a post that Kim Kardashian shared on her Instagram on Saturday, she revealed that the Dolce & Gabbana dress she wore to her sister, Kourtney Kardashian's wedding, is actually a decade old and she "recycled" it to wear it again. She wrote,
"Fun fact about this look for the wedding! I know you guys just saw me in my archive on last week's episode of The Kardashian! I have every piece photographed and on an app. So when I knew I was going to Italy (LOVE a theme for a trip) I pulled all my Dolce & Gabbana clothes to try on again and see if I could re-wear anything!"
She wore the dress to Kourtney Kardashian's lavish wedding in Portofino, Italy. The internet went wild over the stunning all-black dress.
Also read: $1.8B Rich Fashion Mogul Kim Kardashian Reveals Kanye West Questioned Her Fashion Sense: 'He can't help himself'
Kim Kardashian revealed the dress is over a decade old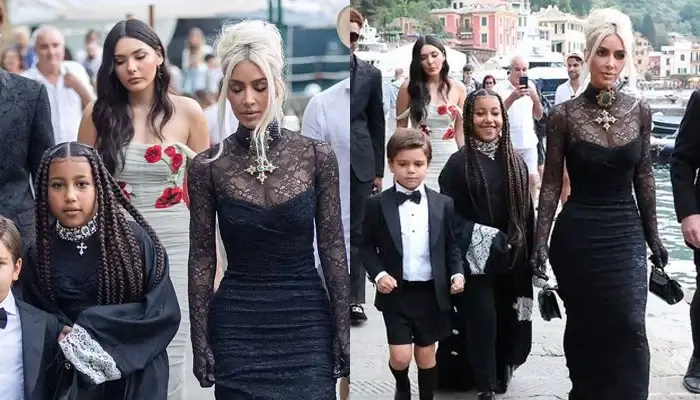 The socialite further explained that the last time she wore that dress was at the Glamour Awards in 2011. The dress finally saw the light of day after almost 11 years. She wrote,
"The dress I wore to the wedding was a Dolce & Gabbana I purchased at Bergdorf Goodman in 2011 and wore to the Glamour Awards. But to make the dress more modern and more me, I wore this lace gloved Veterments dress I had in my closet for a layered lace look."
The laced glove changed the look from a basic dress to a modern gothic look. The socialite also allegedly damaged Marilyn Monroe's iconic dress earlier this year.
Also read: "This generation is doomed": Kim Kardashian Destroys Joe Rogan's 14 Years of Hardwork in Seconds, Debuts Her New Podcast "The System"
The socialite was accused of damaging Marilyn Monroe's iconic dress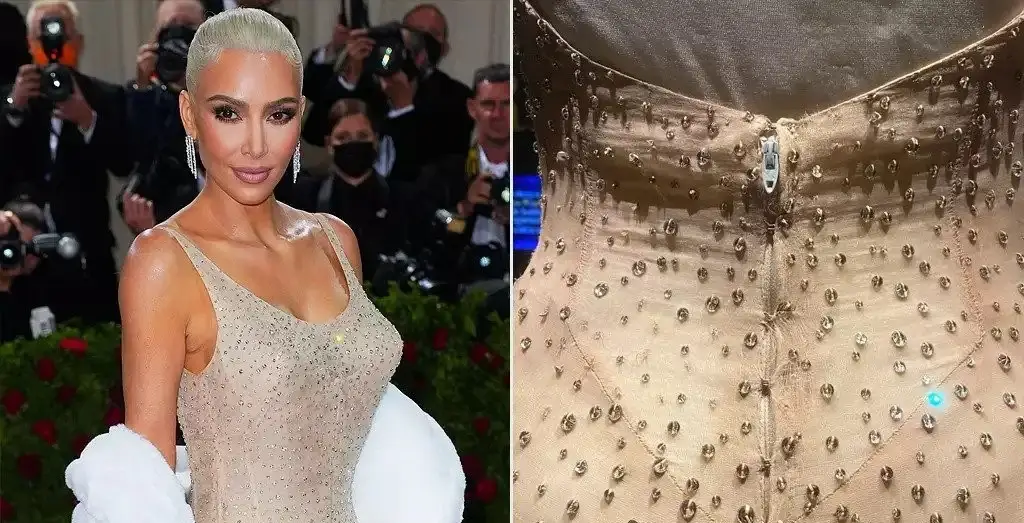 Earlier this year, Marilyn Monroe's iconic dress was allegedly ruined due to the negligence of Kim Kardashian. She wore the dress to the 2022 Met Gala and also revealed that she had gone through extreme weight loss before fitting into the dress. She later shut down the rumors by saying that she wore the dress for a total of four minutes, after which it was carefully taken off her by professionals. A lot of people on social media criticized the SKIMS mogul for destroying the timeless outfit.
Related: Kanye West Blames Gigi Hadid For Supporting Kim Kardashian in 'Kidnapping His Children', Calls Her a 'Privileged Karen'
Source: GeoTV