The pandemic, which has extended for over eight months now, is making us try new things we have not done before. However, Aylia Caulwell and her husband took it to the next level. Aylia Caulwell and her husband, like the rest of us currently, realized that they had a lot of spare time in hand. Well, Netflix and chilling was definitely an option to kill boredom, but she decided not to spend all time doing the same old thing and instead try out something new.
It was around this time that they discovered how numerous people were hired by museums to recreate famous art. This is how they got the idea. It might have seemed like a fun and easy idea to experiment with at first. However, Aylia and her husband had a hard time deciding and narrowing the art pieces they would like to recreate.
One major thing that prompted them to implement this idea was their extreme love for movies and TV series. They already had many costumes and makeups because of their mutual love for cosplay. This accelerated their idea. They started on a high note by recreating Spiderman.
After Spiderman, the rest of their ideas gradually cropped up on the way through inspiration from shows and movies. Even if something matched their costume, they recreated those scenes.
We have prepared a list of their top 10 recreated looks from iconic movies. You are sure to love the creativity.
1. Jaws Poster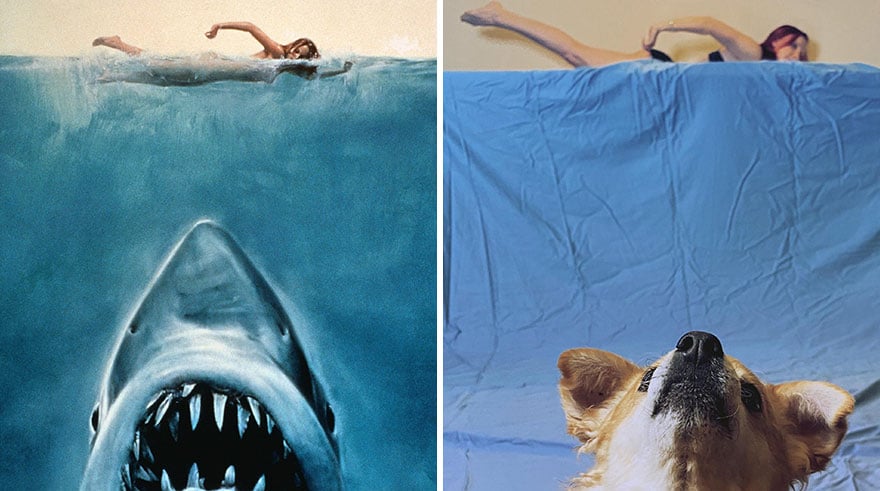 2. Breaking Bad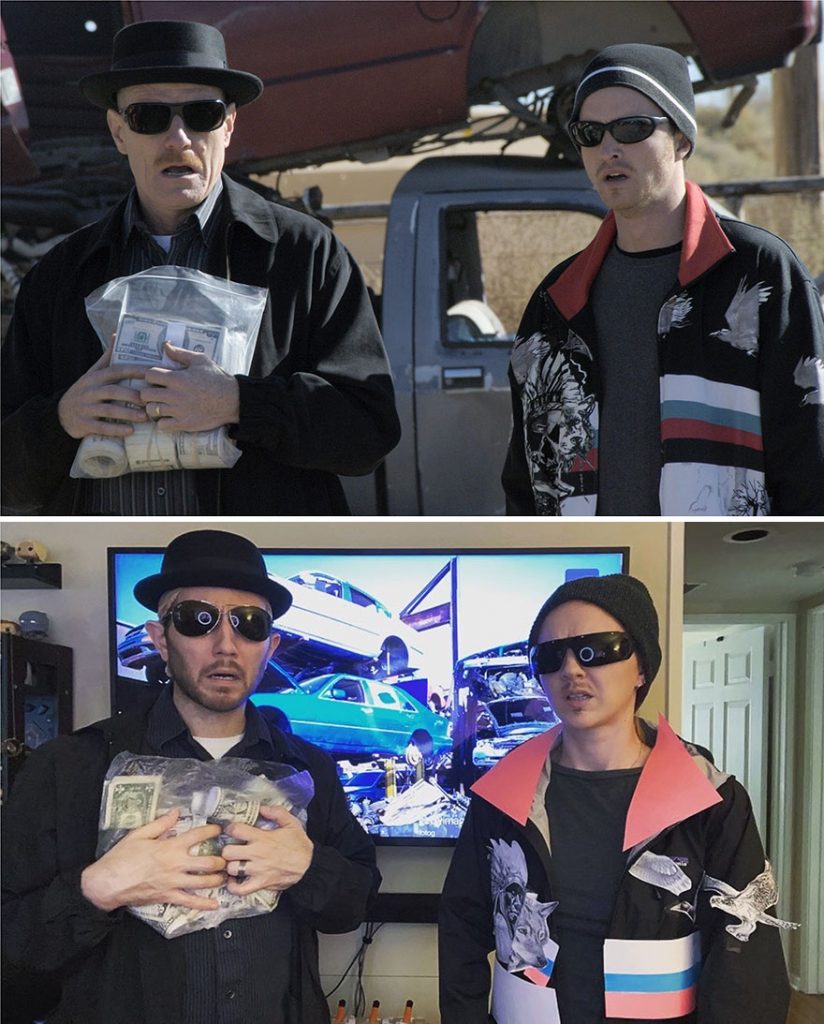 Aylia Caulwell recreated one of the most iconic and funniest moments of Breaking Bad by dressing up as Walter and Jesse. Their facial expressions with Breaking Bad playing in the background make it ten times funnier.
3. Star Wars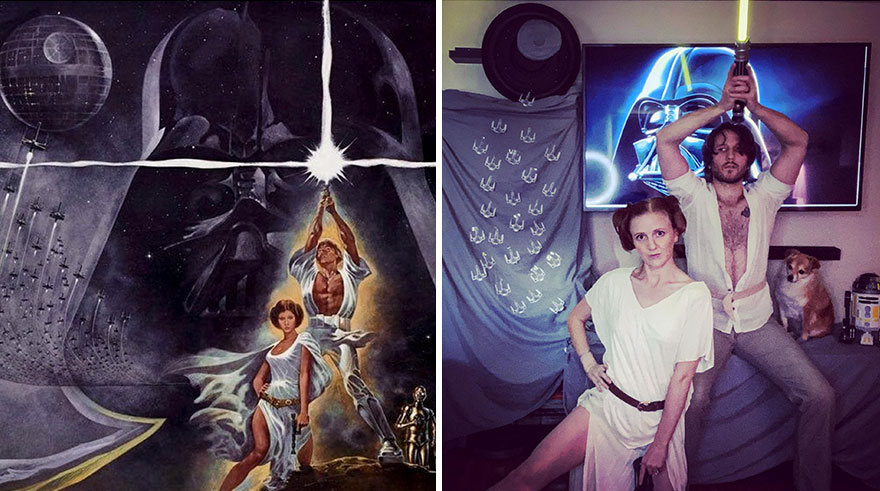 4. Spider-man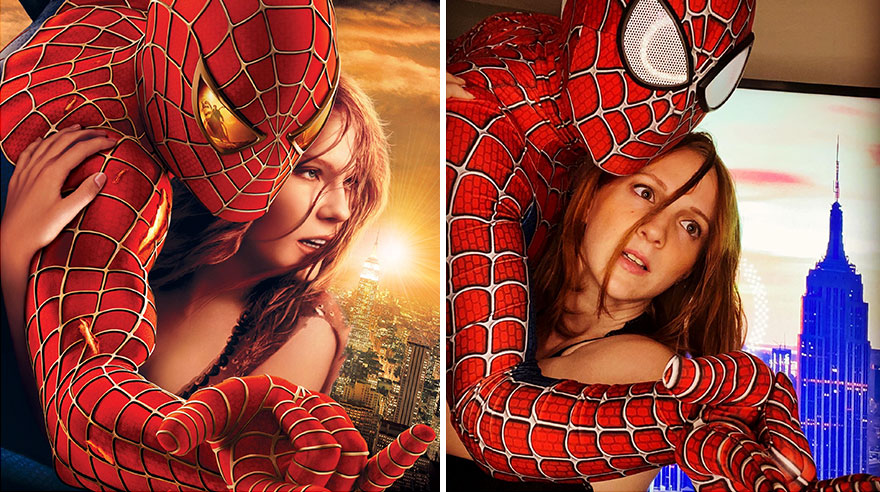 5. Harry Potter
6. Psycho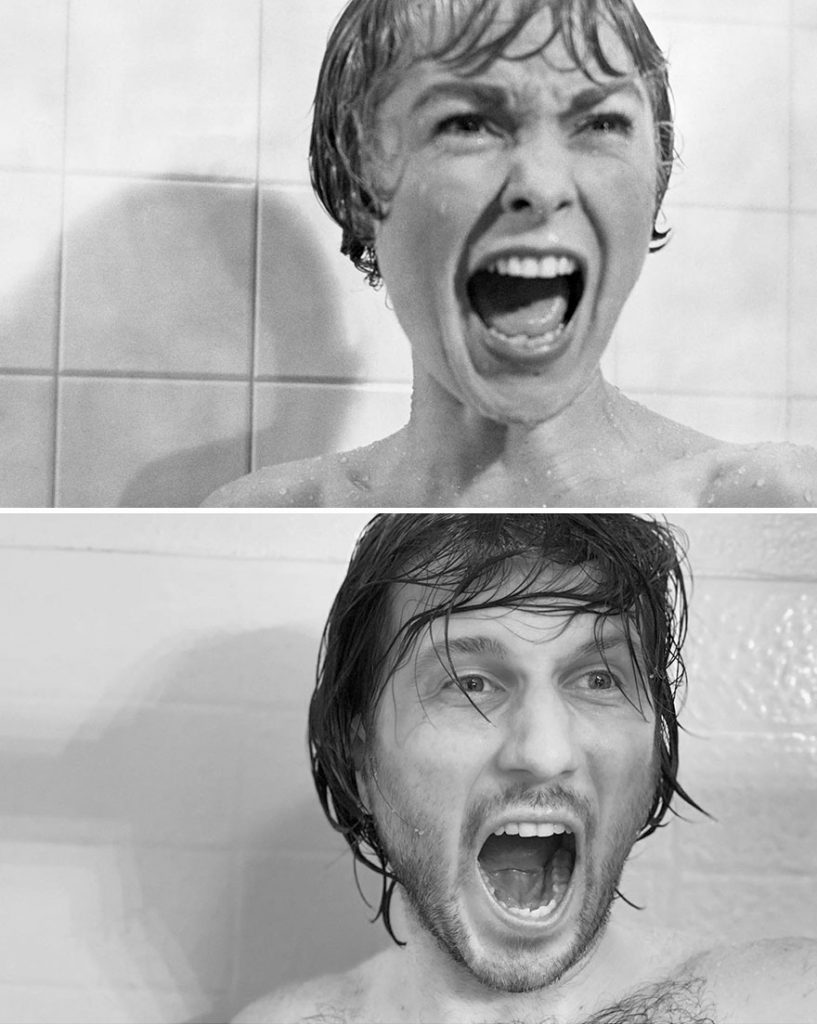 7. Moulin Rouge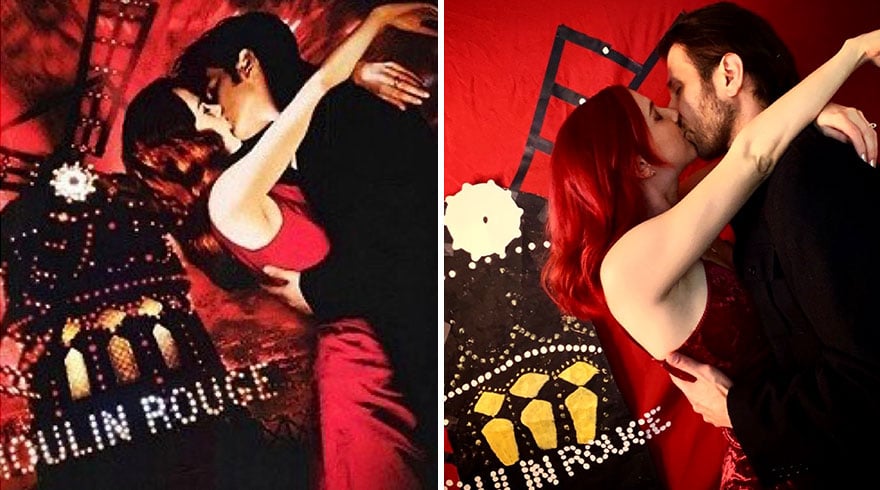 8. Twilight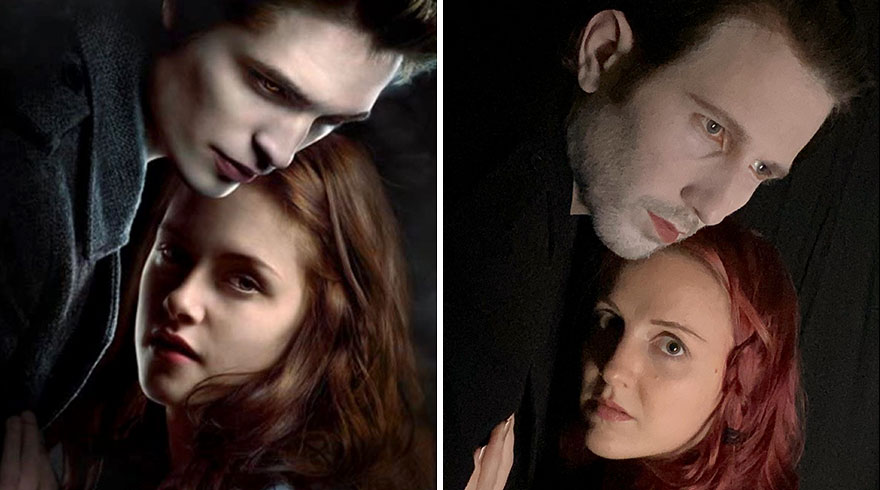 9. Titanic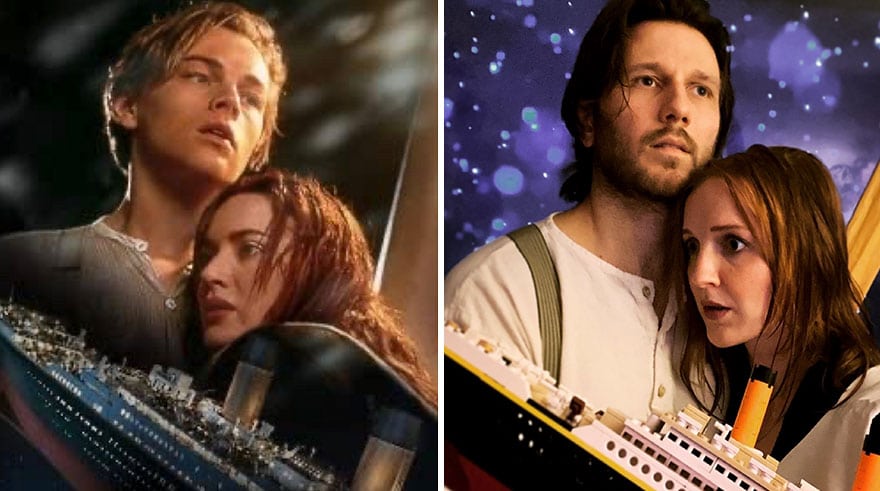 10. The Terminator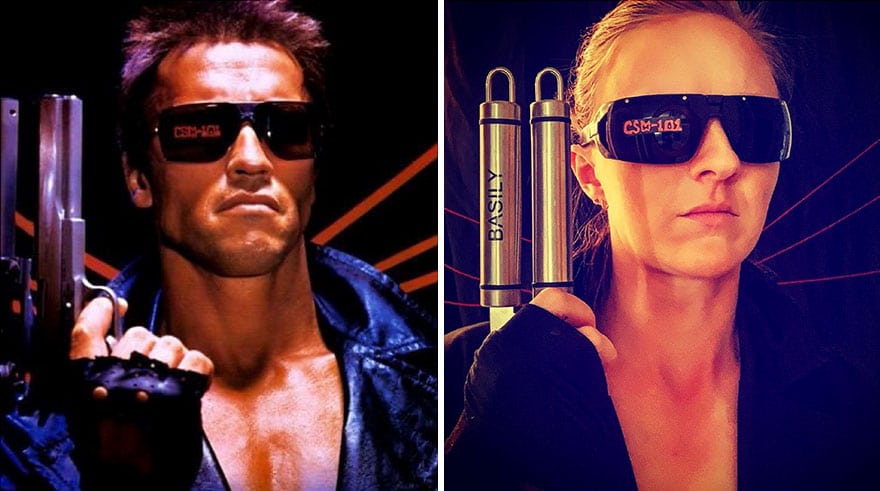 These were the top 10 recreated looks by Aylia Caulwell and her husband. Besides this, she also cosplayed Battlestar Galactica, Aliens, A Space Odyssey, Buffy The Vampire Slayer, and many more.
What are your thoughts on this idea? Comment down below.