Sylvester Stallone's Rambo 5 is officially underway now. The Rocky star took to Instagram yesterday to post two of his new photos as John Rambo, and from the images, it seems like Rambo is living the life of a mountain frontiersman.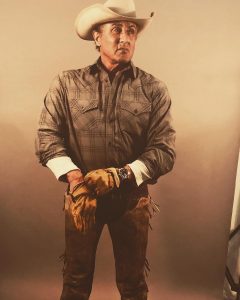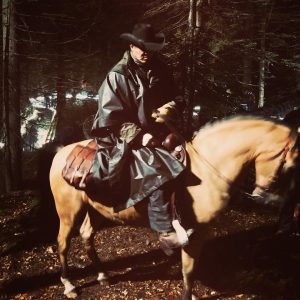 Rambo 5 will pick up after Rambo, with John Rambo spending the rest of his days avoiding violence- until he eventually gets pulled back by violence. Here's the official synopsis:
"Rambo teams up with a journalist to track down and rescue a group of local girls that have been kidnapped by a Mexican sex trafficking ring, after trying to settle down to a quiet peaceful life stateside at the family ranch in Arizona after spending decades abroad."
Rambo premiered in 2008 and grossed over $112 million worldwide, on a budget of $50 million. Sylvester found success with the character in the 2000's, as he even brought back his Rocky Balboa character in Rocky Balboa (2006). Then, he directed and acted in an action franchise, The Expendables (2010). Over the years, Stallone has either tried or succeeded in capitalising on the action niche with films like Escape Plan, Bullet to the head, Grudge Match and the Expendables trilogy.
His role in Creed earned him a Golden Globe and an Oscar nomination for playing a retired Rocky Balboa, who mentors Adonis Creed, played by Black Panther star Michael B. Jordan. Stallone was also seen in MCU's Guardians of the Galaxy Vol. 2 as one of the original Guardians, Stakar Ogord.
Rambo 5 doesn't have a release date yet. Stay tuned for more updates.