Red Skull's return in Avengers: Infinity War came as a bombshell for fans.
It was the character's first appearance since Captain America: The First Avenger, 7 years ago.
While this supervillain's role was initially played by Hugo Weaving, in the later films, it was taken up by The Walking Dead star – Ross Marquand.
"Early look" revealed?
In the last movie, the Red Skull or the Soul Keeper was a seer. He watched over the Soul Stone on the barren planet of Vomir.
The character's appearance was pretty frightening and looked straight out of a horror movie.
But as happens in any big movie franchise, this was not the only concept art designed by the team.
Marvel Studios' Visual Development alumnus – Constantine Sekeris – released a terrifying early concept piece for Red Skull.
Sekeris posted the old digital art on his Instagram page, reminiscing about his experience of working with a talented bunch of artists.
You check out the terrifying initial look of Red Skull below :
https://www.instagram.com/p/Bseo9kTFy-d/?utm_source=ig_embed
Is Red Skull relieved of his duty?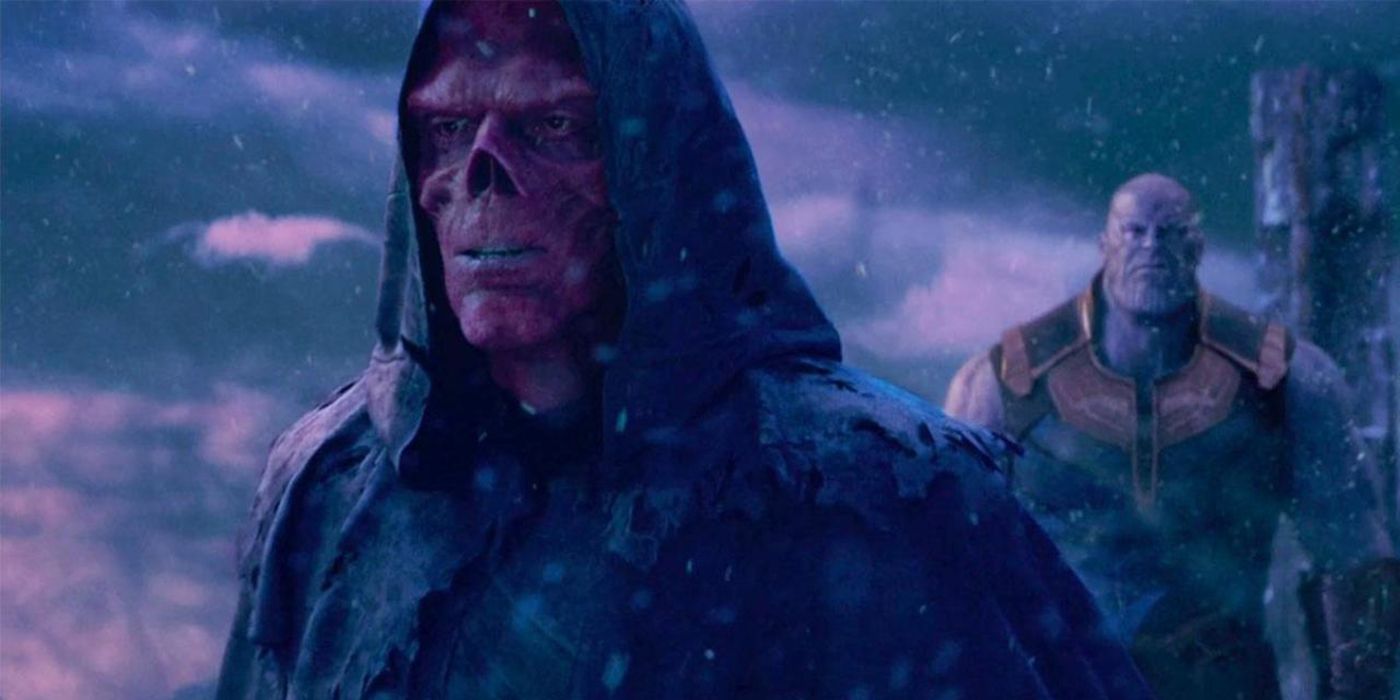 Technically, there was no Soul Stone left to watch over by the end of the movie. So is Red Skull relieved of his duty?
Ross Marquand, in conversation with Nerds4Life, agreed with speculations.
The actor warrants that his stance is backed by directors (Anthony and Joe Russo). The director-duo once told him – "once Thanos gets it and then once Hawkeye gets it, he's essentially free."
He also added that different multiverses exist. "So in one multiverse, when Thanos frees him, he's free." And if Red Skull still has some vendetta or ambition left in him, he "would go back to Earth."