Dwayne Johnson and Jason Momoa are well-known stars in the entertainment world and have garnered immense praise and an extensive fan following for their outstanding performances. As their fame spreads far and wide, a captivating question usually arises: do these two icons share a familial bond? Interestingly, despite their mutual success, both personalities have yet to grace the screen together.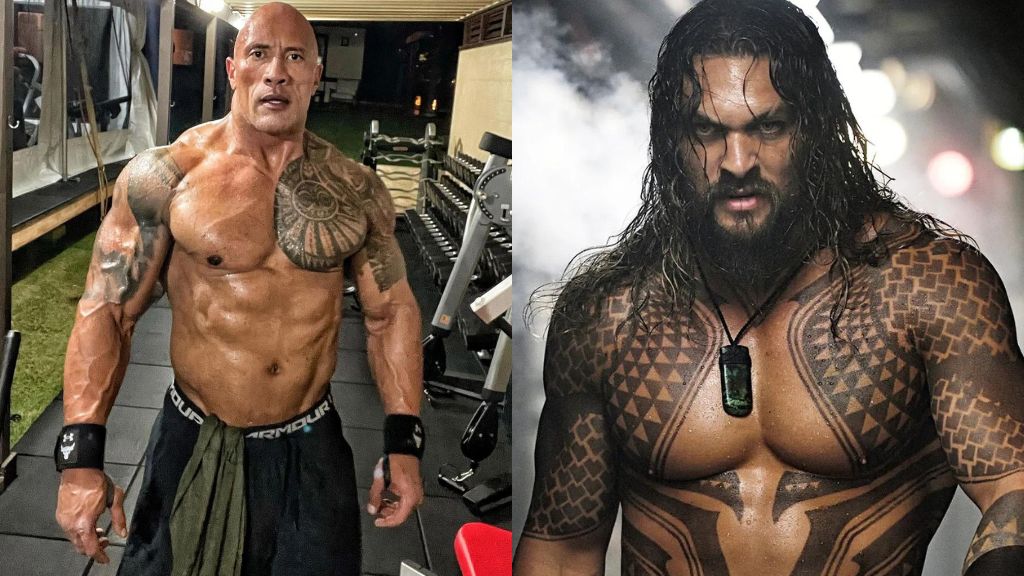 Read more: Vin Diesel Real Height: Did He Use CGI to Look Tall Against 6 ft 4 in Tall Jason Momoa in Fast X
While their paths may not have connected professionally, the mysterious link between Johnson and Momoa continues to captivate and fascinate their devoted supporters.
Are Dwayne Johnson And Jason Momoa Related?
Despite their status as two of the biggest actors in the business, Jason Momoa and Dwayne Johnson have yet to share the screen. However, they have crossed similar worlds within the entertainment industry.
The 43-year-old gained prominence through his portrayal of Khal Drogo in Game of Thrones and his role as Aquaman in the DC Universe.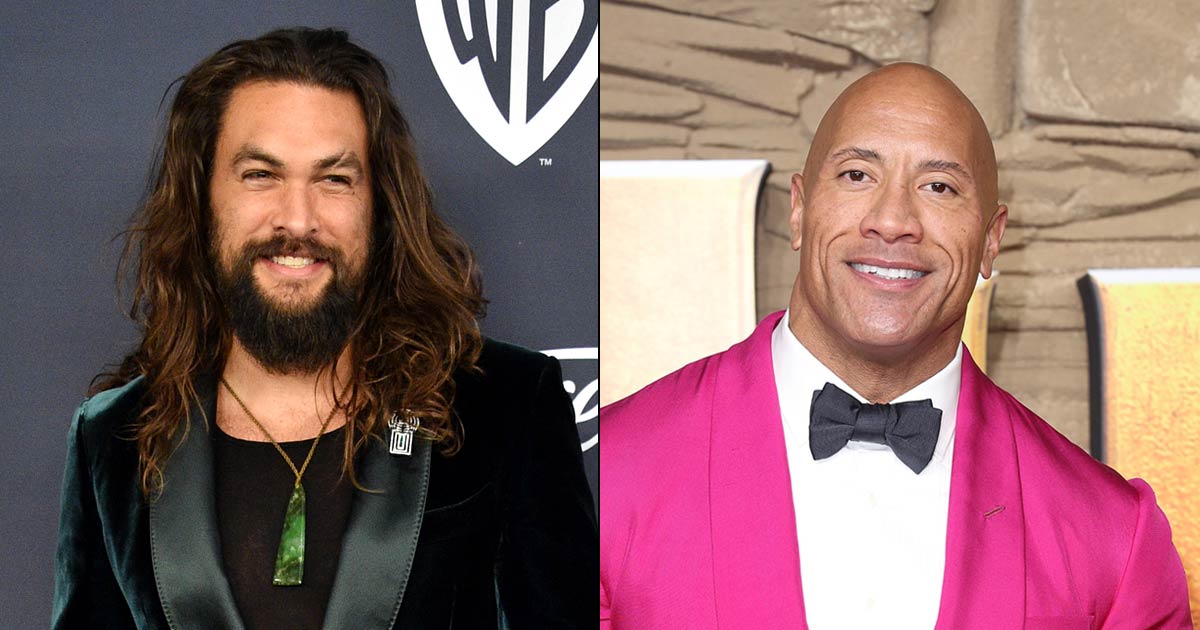 Read more: "Let's not forget this guy": Charlize Theron Stands With Vin Diesel After Dwayne Johnson's Return to Fast and Furious 10
Interestingly, Johnson has also ventured into these worlds and franchises, playing Black Adam in the DC Extended Universe
Although both actors have Samoan heritage, they are not related by blood. Momoa was born in Honolulu, Hawaii, to parents of Samoan, Hawaiian, German, Irish, and Native American descent. After spending part of his childhood away from Hawaii, he returned and attended the University of Hawaii.
Meanwhile, the 51-year-old was born in Hayward, California, to a Samoan father and a mother of Samoan and African descent. He attended high school in different locations and identifies strongly with his Samoan roots.
Their adventures have included growing up in the United States and attending school in Hawaii. 
Although they are not biologically related, both renowned celebrities have a strong bond that overcomes their differences and shows the influence of family in the entertainment business.
Dwayne Johnson And Jason Momoa Share Only Brotherly Love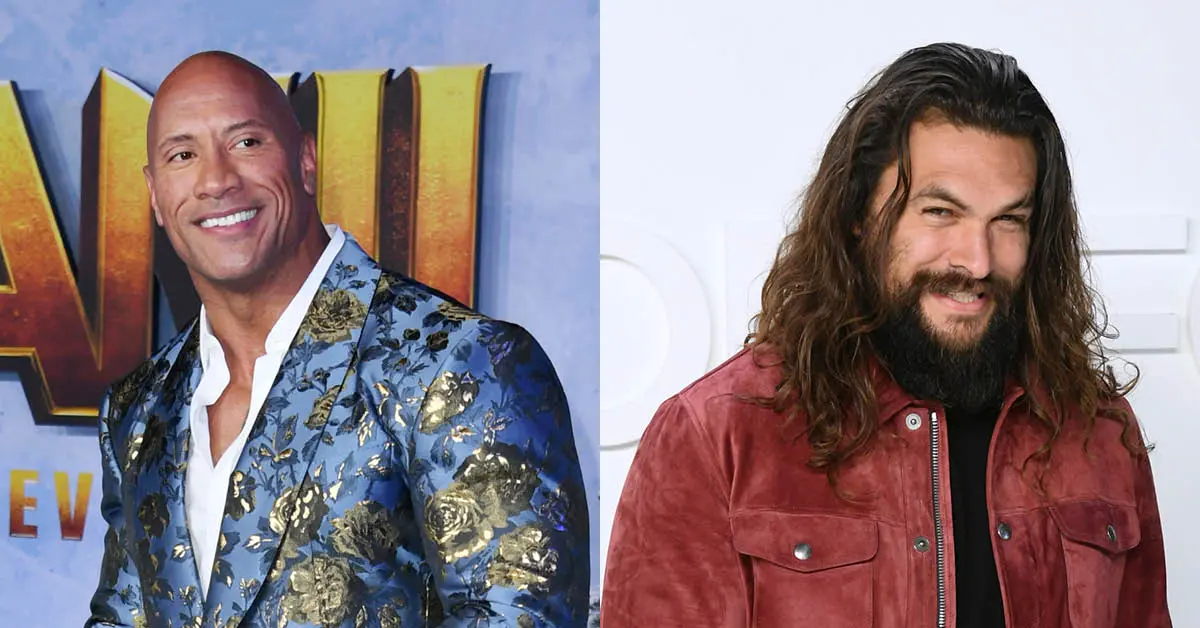 Read more: "It's not that I don't care about Aquaman": Jason Momoa Is Not Obsessed With Aquaman 2 Earning $1 Billion at Box Office
Despite the warm affection between the two celebrities, they were not related. At least, no family ties between them have been revealed, suggesting that their brotherly bond is simply that of two actors.
While many would agree that having The Rock as a father would be incredible, the former WWE star's daughter showed a preference for Aquaman stars. On her birthday, the 3-year-old, who was obsessed with Momoa, wanted to know if the superhero was related to her father. 
In a previous video shared on Instagram, Johnson captioned the post, referring to Fast X as his brother, which led to speculation about a potential familial connection between them. He wrote in the caption, 
"I can't thank my brother @prideofgypsies enough for making this adoring 3yr old's birthday the best EVER. Her reaction is priceless and what it's all about. I love you back, uso and this kind of stuff will ALWAYS be the best part of our fame."
In response, Momoa sent Johnson's daughter a personalized birthday video.
In the video, he mentioned that Balck Adam's daughters could play with him and go surfing together soon. He ended the message by saying,
"I'm sorry I couldn't be there but I love you, and tell your papa that I love him too."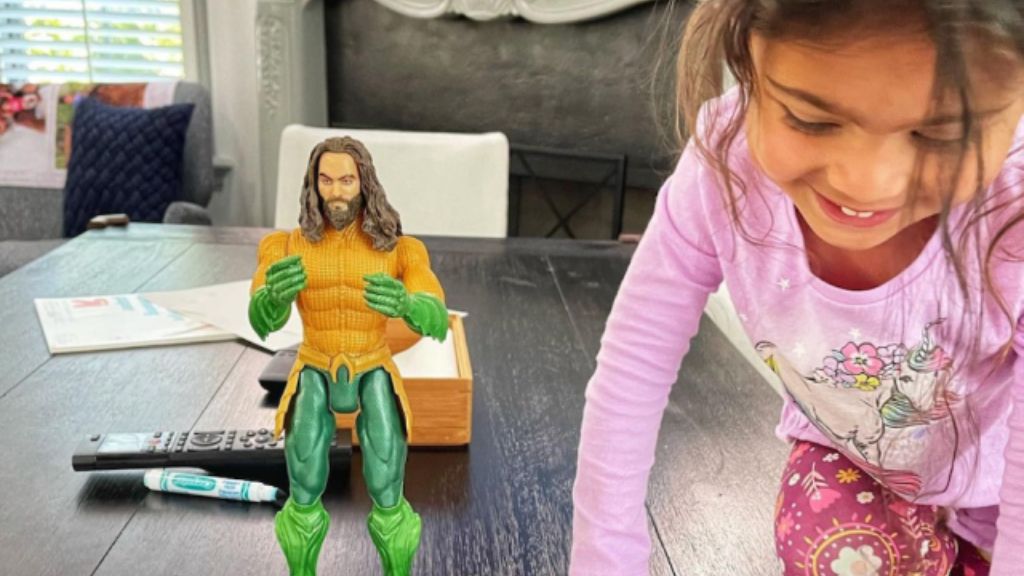 The two share a close relationship. The Rock continued to celebrate Tia's birthday on Instagram, sharing posts showcasing her love for Momoa.
He also posted a video of them watching Aquaman together and even had the hero join them for breakfast in the form of an action figure. At Tia's request, he even drew a picture of Aquaman to hang in her room. 
Although Johnson and the artist have not worked together on a film yet, The Rock expressed his desire for Momoa to play his on-screen brother in a Fast and Furious movie. He even attempted to secure the role of Momoa in the first Hobbs & Shaw film.
Source: Essentially Sports