Birthdays are meant for being cherished by your close ones, being reminded by the world, or at least the few people in it who actually know you, that you are loved. The whole concept becomes tricky when you're universally hated. Jada Smith turned 51 today, and being undoubtedly one of the most disliked people in Hollywood at the moment, Twitter was not very joyous in wishing the actress on her birthday.
One would think that trolls might give it a rest on someone's birthday, but the Twitterati turned their hilarious side on and did what they do best. Trolling.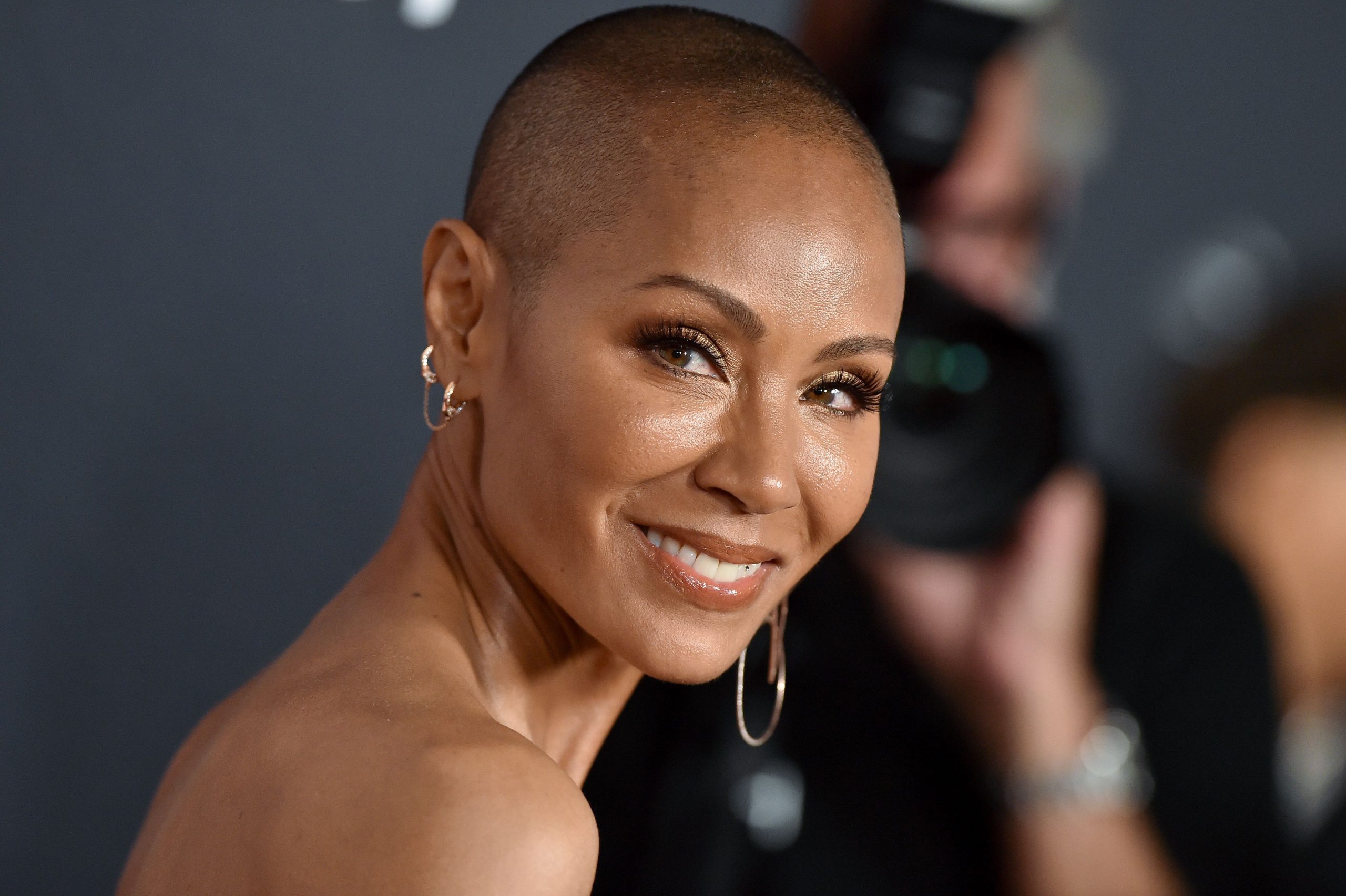 Also Read: 'Why's She Holding His Shirt Like a Leash?': Will and Jada Smith Spotted for First Time Together Since Oscars Slap Controversy, Jada's Awkward Pose Becomes Instant Meme Material
Jada Smith is not exactly the public's favorite
Jada Smith cannot be called a popularly loved name. Known for starring in movies like The Matrix, Mrs. Smith became a topic of debate back in 2020 when she revealed on an episode of her talk show Red Table Talk, with her husband Will Smith that she had had an affair with R&B singer, August Alsina. Ever since then, one can safely assume that the masses have been brutal in their description and idea of her, and feel piteous for Will Smith, who had apparently been cuckolded by his wife.
However, that was nothing compared to the 2022 Academy Awards controversy that caused a universal meme fest. Comedian Chris Rock made a G.I. Jane joke alluding the Jada Smith's bald head. Rock did not know that the baldness was due to a medical condition, alopecia. However, Mrs. Smith rolled her eyes and Mr. Smith walked up to the stage, slapped Rock, and yelled the infamous line, "Keep my wife's name out your f*cking mouth."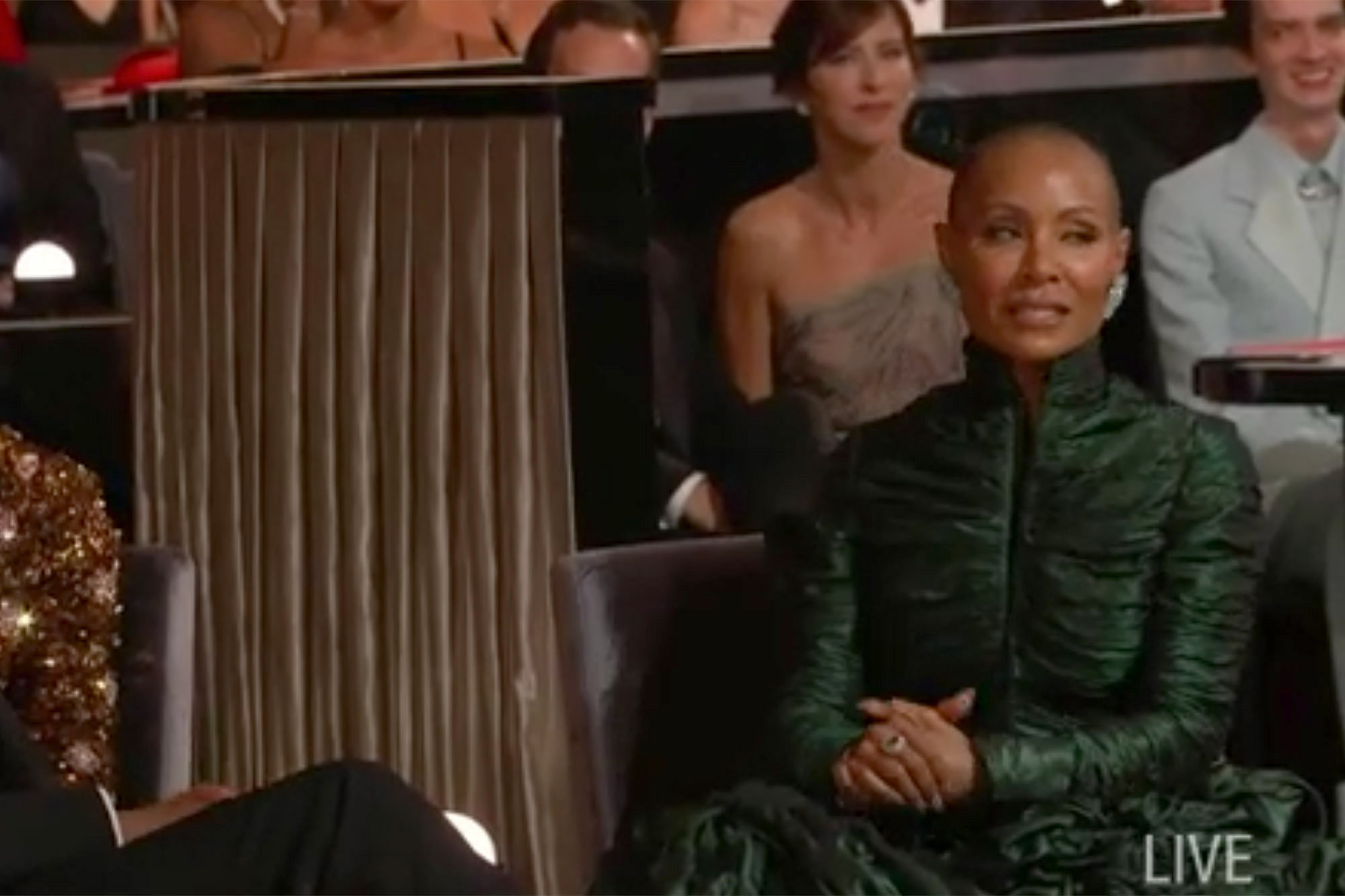 The name of the Smith family has never quite recovered since this incident. But the most notable thing about the whole debacle was that while some found forgiveness for Will Smith in their hearts, Jada Smith seems beyond redemption. Everyone thinks that Will Smith is just an innocent man being controlled by Jada's whimsies and instigation.
Also Read: Jada Smith Has Cut Off Vivica A. Fox From Will Smith's Life After His Independence Day Co-Star Said Jada Was Self-Centered And 'Self Righteous'
Twitter wishes a brutal happy birthday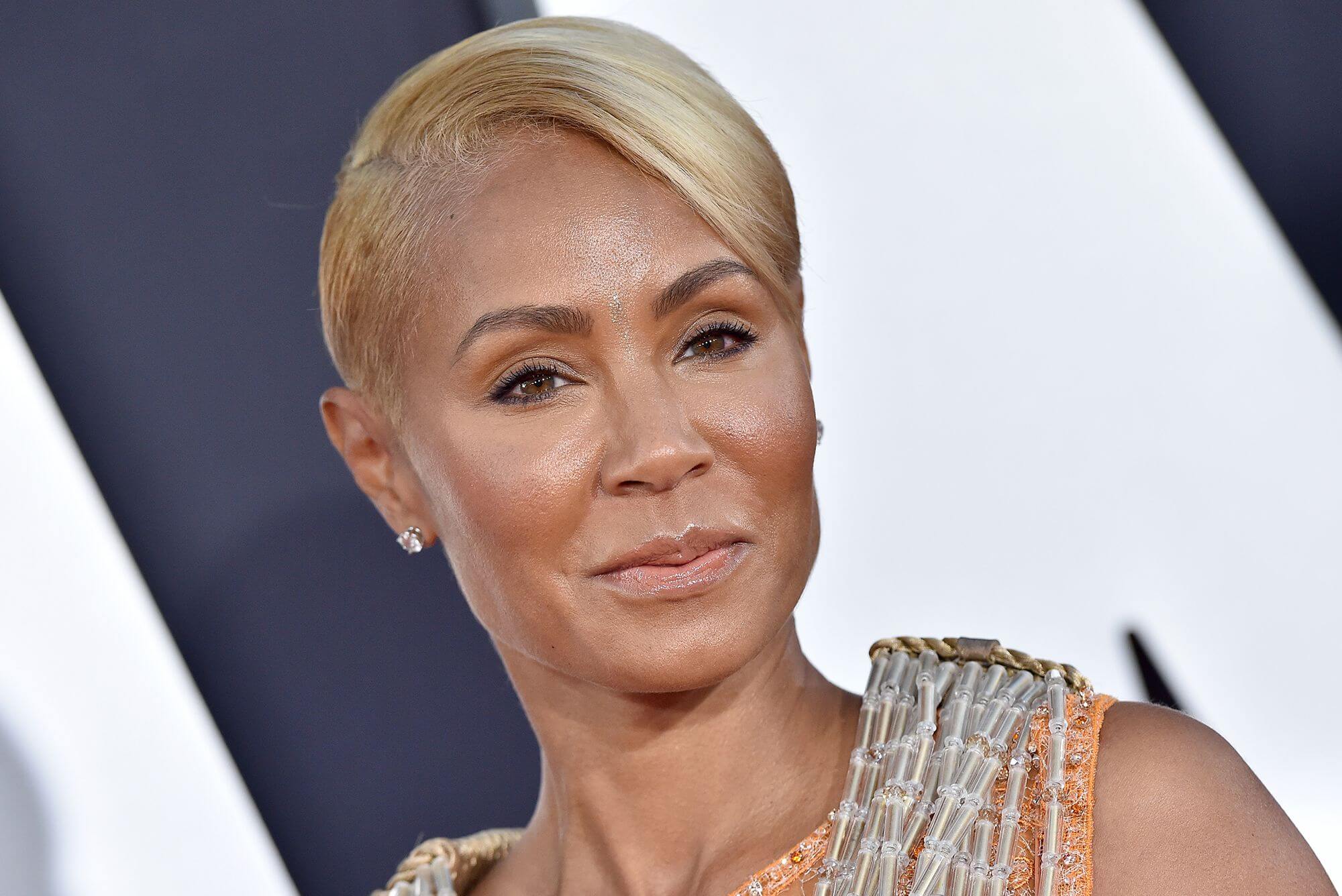 Jada Smith's history with rapper Tupac Shakur is not a secret. They were supposedly best friends but even Will Smith expressed that he was intimidated by how close they were. Shakur died in a tragic gunshot incident at a fairly young age in 1996 but Jada Smith has always been vocal about how he is still as important to her as ever.
New York Post seemingly fueled a few fires when they wished Jada Smith on her birthday, putting a picture of her with 2Pac right below a family picture. The detail wasn't missed out on by many who had their fun with both the birthday post and the Shakur picture.
Celebrating actress Jada Pinkett Smith's 51st birthday https://t.co/f473WVmUn0 pic.twitter.com/cB6ZAqxMM9

— New York Post (@nypost) September 18, 2022
HAPPY 51ST BIRTHDAY JADA PINKETT- SMITH & REST IN HEAVEN 2PAC. 💯 pic.twitter.com/QmciBW8os5

— Rudolph Manor (@Rude892) September 18, 2022
Several users were just grossed out by the post and expressed how they found celebrating a person like Jada Smith unnecessary.
no – she's gross.

— Shawn Fox (@searchchick) September 18, 2022
Several users questioned her caliber as an actress as well.
Is she really an "actress" as opposed to "Mrs Will Smith"?

— McGarrey Law Office (@LawMcgarrey) September 18, 2022
Some users could not resist but chime in on the G.I. Jane joke.
— Dylan (@Pats_express) September 18, 2022
Whereas, some fans just straightforwardly expressed their dislike for the actress as a person and as a wife.
Celebrated? She's as bad as her husband! One of the worst examples of a mother. Celebrating actress Jada Pinkett Smith's 51st birthday https://t.co/Js2Lx6DxhL via @nypost

— The World (@SKDoha) September 18, 2022
It wasn't all bad for Mrs. Smith though, some fans did wish her a happy birthday.
Happy birthday to this great actress. Happy birthday to Jada Pickett Smith pic.twitter.com/jIgRpTRMtb

— Scott Smith 🇺🇦🇺🇦🇺🇦🏳️‍🌈🏳️‍🌈🏳️‍🌈 (@Canaansdad1987) September 18, 2022
Happy 51st Birthday to Jada Pinkett Smith!

My 4 favorite movies

The Matrix Reloaded // Madagascar // Collateral // Ali pic.twitter.com/ExQsaqFznC

— Rostyslav 🔱 (@Aquaman88) September 18, 2022
Happy Birthday, Jada Pinkett Smith! 🇺🇸🥳🎈🎂🥳 https://t.co/KGi1b5hPyU pic.twitter.com/VFpdiph67E

— PIET LATEGAN (@pietlategan) September 18, 2022
No one can tell if Jada Smith really does scroll through Twitter on her birthday, but given her general public reception, perhaps it would be better if she kept social media use at bay today if she were to avoid a bleak mood.
Also Read: 'To All My Brothers And Sisters With No Hair': Jada Smith Defies Will Smith Haters, Spreads Awareness For 'Bald Is Beautiful Day
Source: Twitter