Rihanna is making the world super excited for her most anticipated comeback at the 2023 Super Bowl halftime show. Well, who would not, as she is returning to the stage after seven years! However, the most anticipated comeback seeks to be going quite bland as fans are still hung over Britney Spears's 2001 Super Bowl halftime performance, which was on a whole different level.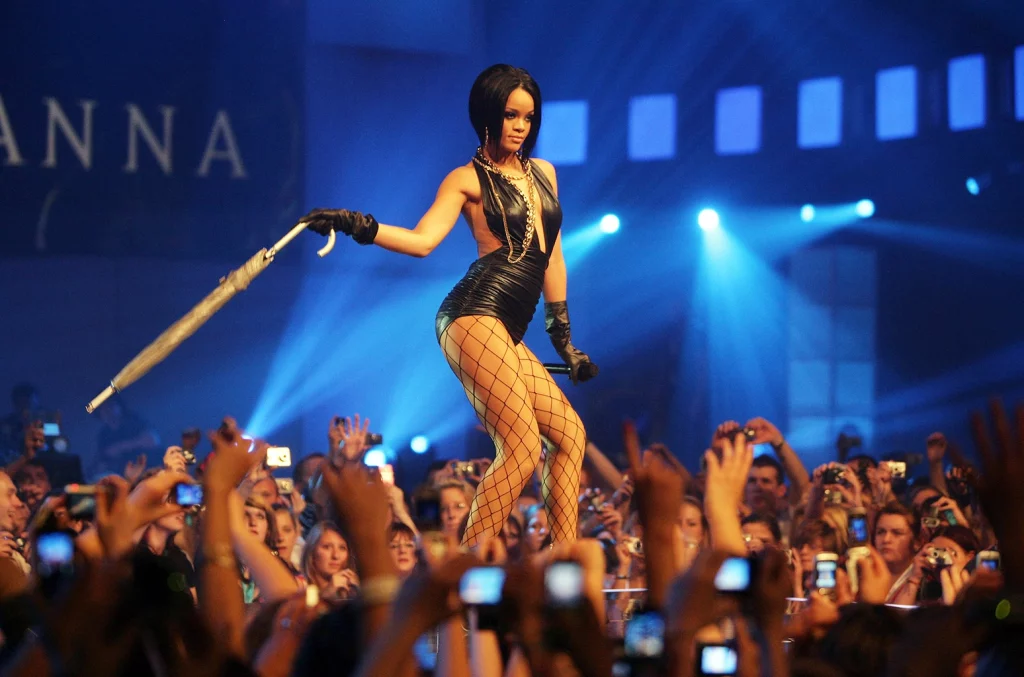 Also Read: Rihanna Teases Her Super Bowl Halftime Performance Will Eclipse Last Year's Star Studded Shakira and Jennifer Lopez Attraction
Since the Super Bowl artist's lineup has been announced, many are super excited to see their queen dominating the stage once again. However, it might not turn out the way everyone is expecting for. Here's why!
Rihanna is All Set to Give Her Best at The Super Bowl 2023!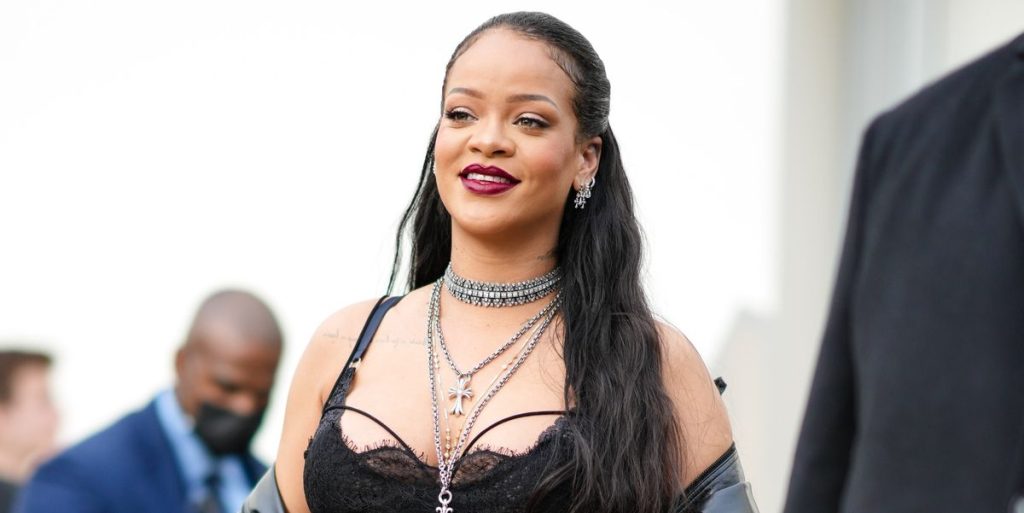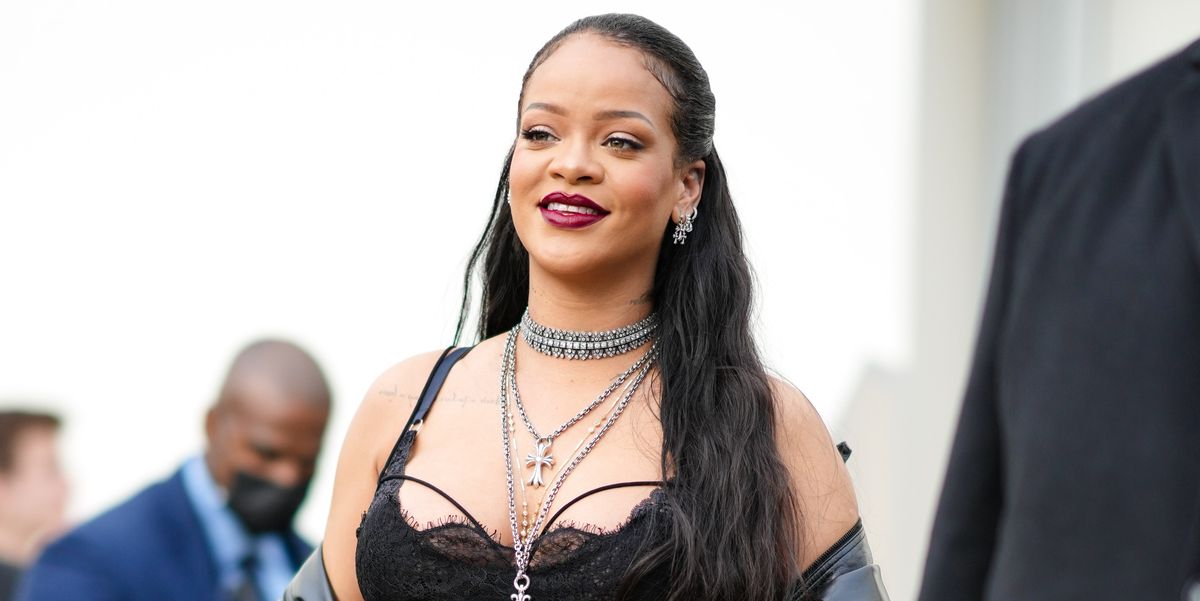 Also Read: Despite Beating Up Rihanna, Chris Brown Got Massive Support from Lizzo as Twitter Shreds Down 'Body Positivity' Icon, Grammy Winner
The 34-year-old singer, Rihanna is one of the most influential artists of all time, who gained global stardom through her music. This year's Super Bowl Halftime Show is more about her anticipated performance, rather than just a battle between the Kansas City Chiefs and Philadelphia Eagles, for glory.
The singer has been working on this moment for months and in a recent press conference in Arizona, she shared more about her upcoming performance.
"We've been working on this performance for a while now, and today's rehearsal is crucial to making sure everything is perfect for Sunday," she said. "We're putting in a lot of effort to ensure that the audience gets a memorable experience, and I can't wait to share it with everyone."
While the singer has worked extremely hard for this stage, it looks like fans are still stuck on the 2001 iconic Super Bowl performance by none other than Britney Spears!
Internet Stuck on Britney Spears's 2001 Super Bowl Halftime Show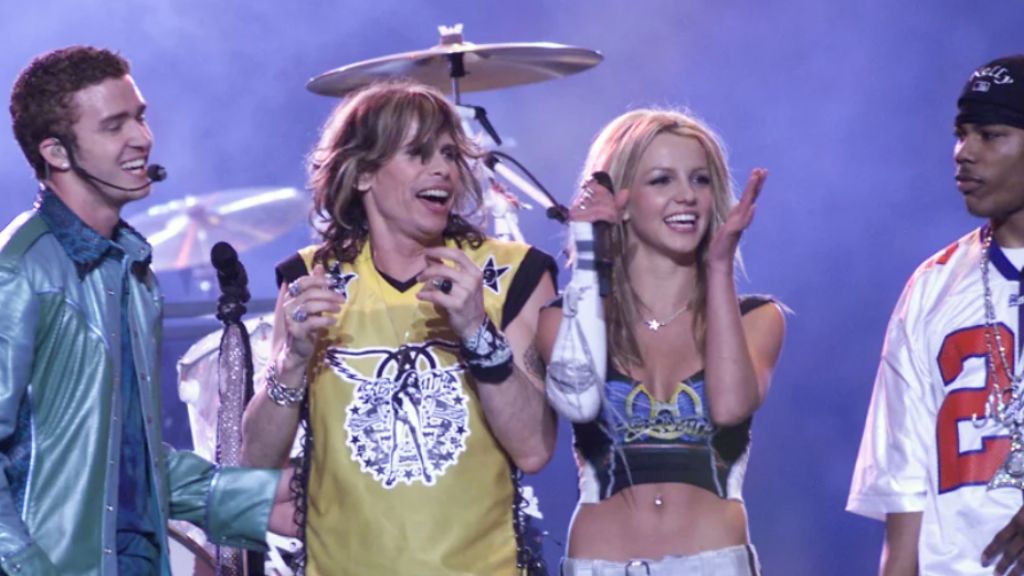 Also Read: Rihanna Fans Cornered Stephen A. Smith Into Ridiculous Hostage Styled Apology After Claiming Beyoncé is Better
Back in 2001, the Princess of Pop, Britney Spears dominated the whole world with her extremely powerful energy and vocals in the Super Bowl halftime performance.
That completely blew everyone off! The singer herself shared a throwback clip of her iconic performance to her 41.6M fans on Instagram, which received 10 million likes and loads of comments from her fans.
With the Super Bowl back this year featuring Rihanna as the headliner of the event, many can't wonder but compare the two performers. Check out the tweets below.
britney spears at the 2001 super bowl halftime show pic.twitter.com/tGW5T3T8x0

— 2000s (@PopCulture2000s) February 12, 2023
Dammmmn
Imagine being only 20/21 and performing in front of such audience 🔥🔥🔥🔥🙊🥵🥵
Britneeeeeeeey

— Mohamed (@Mohameddjaidi01) February 12, 2023
Tbh best halftime show ever even to this day sorry it's just true

— diamonds💎gotta💎shine (@karmaisakay) February 12, 2023
Well @rihanna today is the #SuperBowl I know it will be unique for you and I love you I wish you all the luck, I only ask you to appear @britneyspears and sing S&M🥺🥺 and don't forget we found love luck🥺🥺🥺❤️❤️

— chevas29 (@sebasHuasupoma) February 12, 2023
Don't come for me but u have this gut feeling that Rihannas SuperBowl performance is gonna be her Britney Spears 2007 Vmas moment. I don't feel good about it. I'm nervous for her and I hope I get proven wrong.

— ✨ ℂ𝕠𝕣𝕖𝕪 𝕄𝕚𝕔𝕙𝕒𝕖𝕝 ✨ (@_ohbabybaby) February 11, 2023
While some fans can't take out Spears's 2001 moment from their heads, Riri has already hinted that she is going to give her best to the show.
"This is going to be a performance that people will remember for a long time, and I'm thrilled to be a part of it."
The most-anticipated event is happening and will soon be dropping Riri's exclusive comeback. Though it's still early to judge any performance, fans can't wait to see the artist performing back on stage.
Source: Twitter