In his upcoming memoir, Matthew Perry shared his memories while working with Salma Hayek on the rom-com Fools Rush In. According to Entertainment Weekly, Perry writes recounting that Hayek frequently gave him suggestions before a scene. He confessed in a playful tone that her tips and suggestions were not helpful to him.
The Friends star also shared that he was thankful to the director of the movie David Tennant. And among many other experiences and details, the memoir digs into the actor's darkest days battling with drug addiction.
The Memoir is titled, Friends, Lovers, and the Big Terrible Thing and is slated to release on November 1, 2022.
Matthew Perry Recalls working with Salma Hayek in his Memoir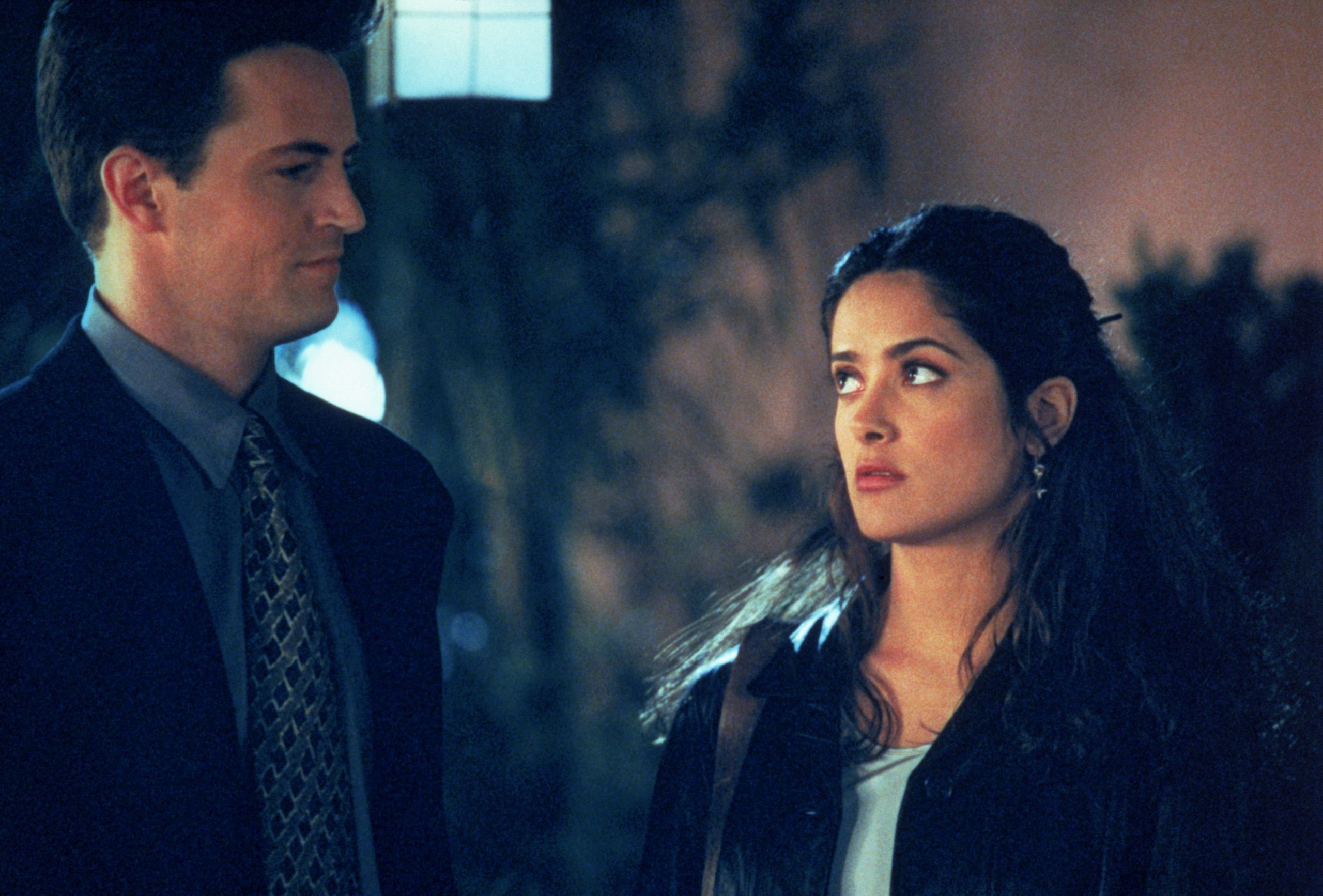 In Matthew Perry's upcoming memoir, a portion is dedicated to his recount of a behind-the-scenes memory with Salma Hayek. The two worked and co-starred in the 1997 movie Fools Rush In. And according to Entertainment Weekly, the Friends star has shared that Salma Hayek had tried to help Perry for him to be more comfortable while acting. Matthew Perry recalled that before a take Hayek would come to his trailer and give him various advice.
During a love confession scene, Hayek had once again given him some tips. According to Perry, the Grown Ups actor suggested that they should avoid looking directly at each other during the confession. The Friends star recalled he listened to her suggestions for 20 minutes or so. After that, he responded to Hayek by saying,
"Listen, Salma,' I said, 'I'm telling you I love you in this scene. You look wherever you want, but I'm going to be looking at you."
Also Read: 'For Him, It Was Nothing': Salma Hayek Reveals Antonio Banderas Was Such a Giga Chad During S*x Scene That She Wasn't 'Letting Go of the Towel'
Matthew Perry shared that Hayek's suggestions and tips were not helpful at least for him. However, he believes that Fools Rush In was one of his best movies of all time. Perry also shared that the director of the movie David Tennant's words had worked like magic. He recalled Tennant's word of encouragement that went, "You don't have to do that. You're interesting enough to watch without doing that."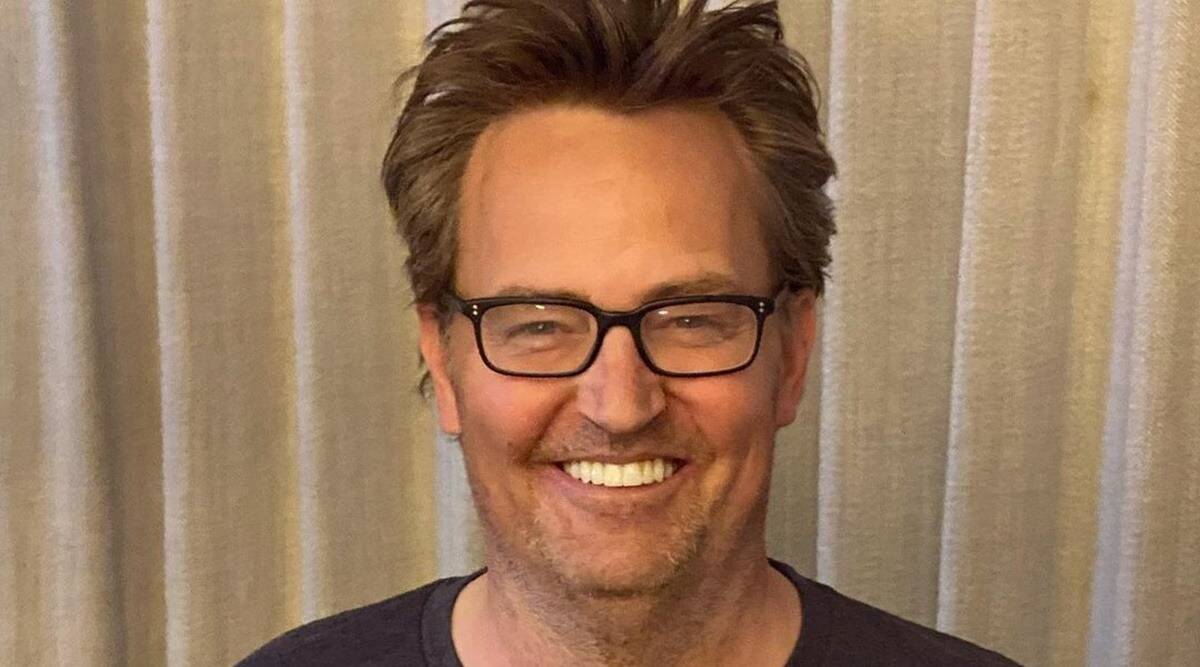 And according to Perry, that line was enough for him to take out his best acting performance. Perry wrote,
"That line of thinking allowed him to pull out of me one of the best performances of my career. Could this be a different way of saying Matty, you're enough, the words I've been longing to hear my entire life?"
The Friends star is thankful to his director and his co-star in the 1997 rom-com.
Also Read: 'If somebody doesn't have the goods, they're insecure': Jennifer Lopez Trolled Eternals Star Salma Hayek as Talentless, Said She Can Only Do 'Sexy Bombshell' Roles
The Memoir Also Includes his Addiction and Other Issues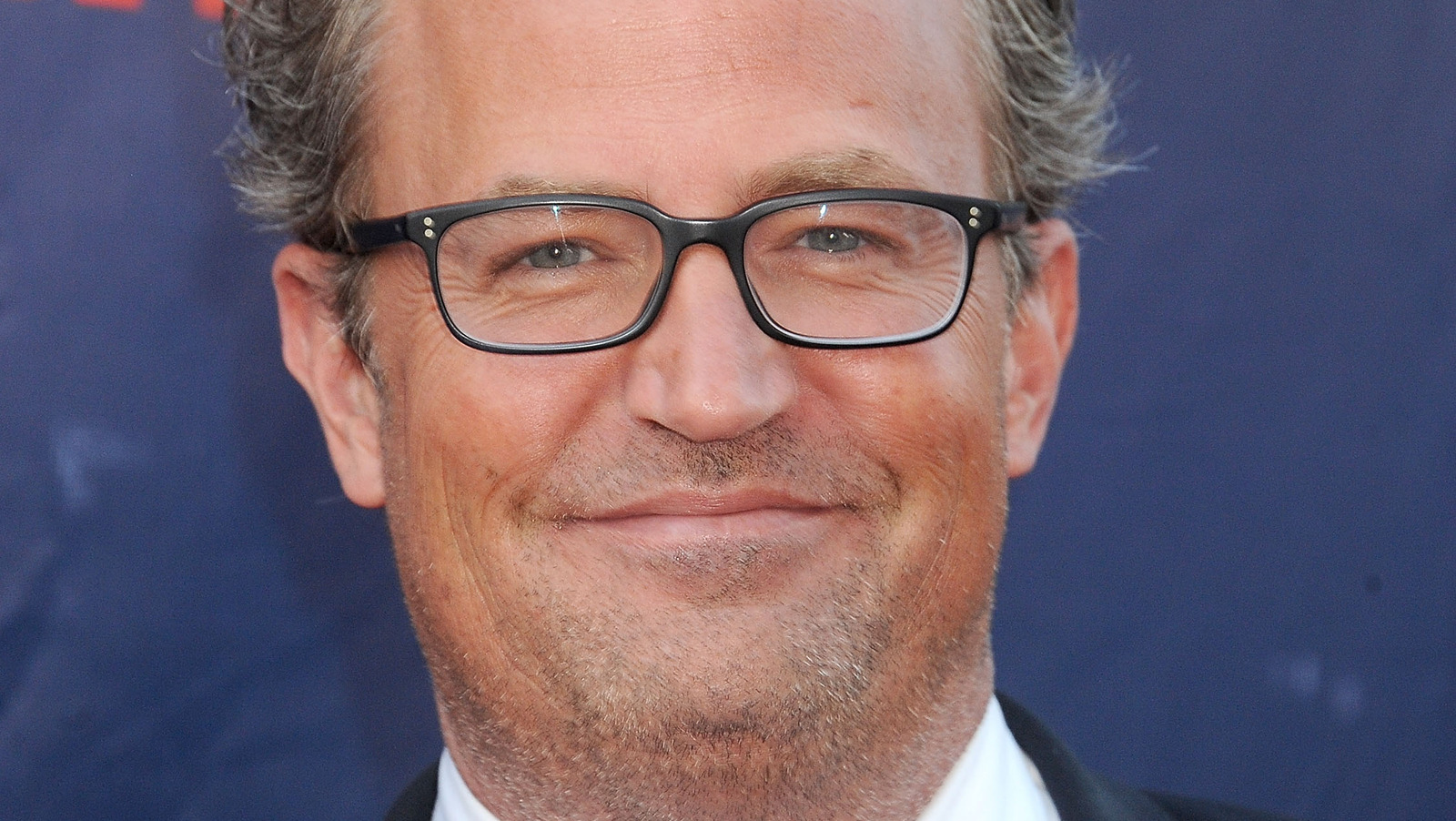 In the memoir, Perry shares his darkest times in detail. The Friends actor went through a decade-long drug addiction problem and other health issues. Due to the drug addiction and drinking problem, Perry suffered from various health issues. As a result, in 2018, he suffered from Pneumonia and then an exploded colon. With that, the 17 Again actor had to be given life support. He was in a coma for 2 weeks which was followed by 9 months with a Colostomy bag.
Perry also went under about a dozen of stomach surgeries. He shares that afterward at 49, he realized that he had spent more than half of his life in hospital and sober facilities. Apart from this dark period Perry also opened up about a brief period of suffering from erectile dysfunction induced due to alcohol. According to Perry, some parts of the book are more like a biography than a memoir due to him being consciously absent for the most part.
Also Read: "It made my mouth feel like fire": Matthew Perry Nearly Missed One of The Most Special FRIENDS Episode Due to an Unexpected Reason
Source: geo.tv