It's been close to two years since the release of the universal blockbuster Avengers: Infinity War. The introductory fight scene of Wanda Maximoff (Scarlet Witch) and Vision in the movie led to witness Captain America in a different avatar. But, the writers of the movie say the fight sequence was rather different than what we saw. Avengers: Infinity War writers Christopher Markus and Stephen McFeely explain the fight's other side.
QuaratineWatchParty revelations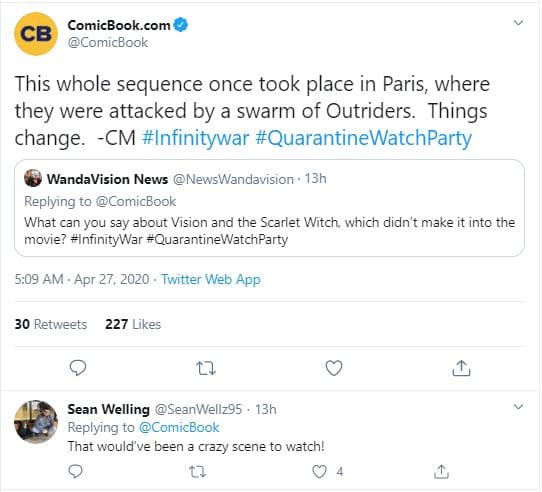 Avengers: Infinity War was a massive success in the wake of bringing the superheroes together to fight the persistent planet-invading Thanos. Despite the movie being perfect in its outcome, the initial snippets of the story were not the same.
Writers of the movie Christopher Markus and Stephen McFeely recently took to Twitter as to how one fight scene could've been notably different. The writers explain why they stuck with the outcome and didn't plan on changing it.
A tough battle would've been staged
.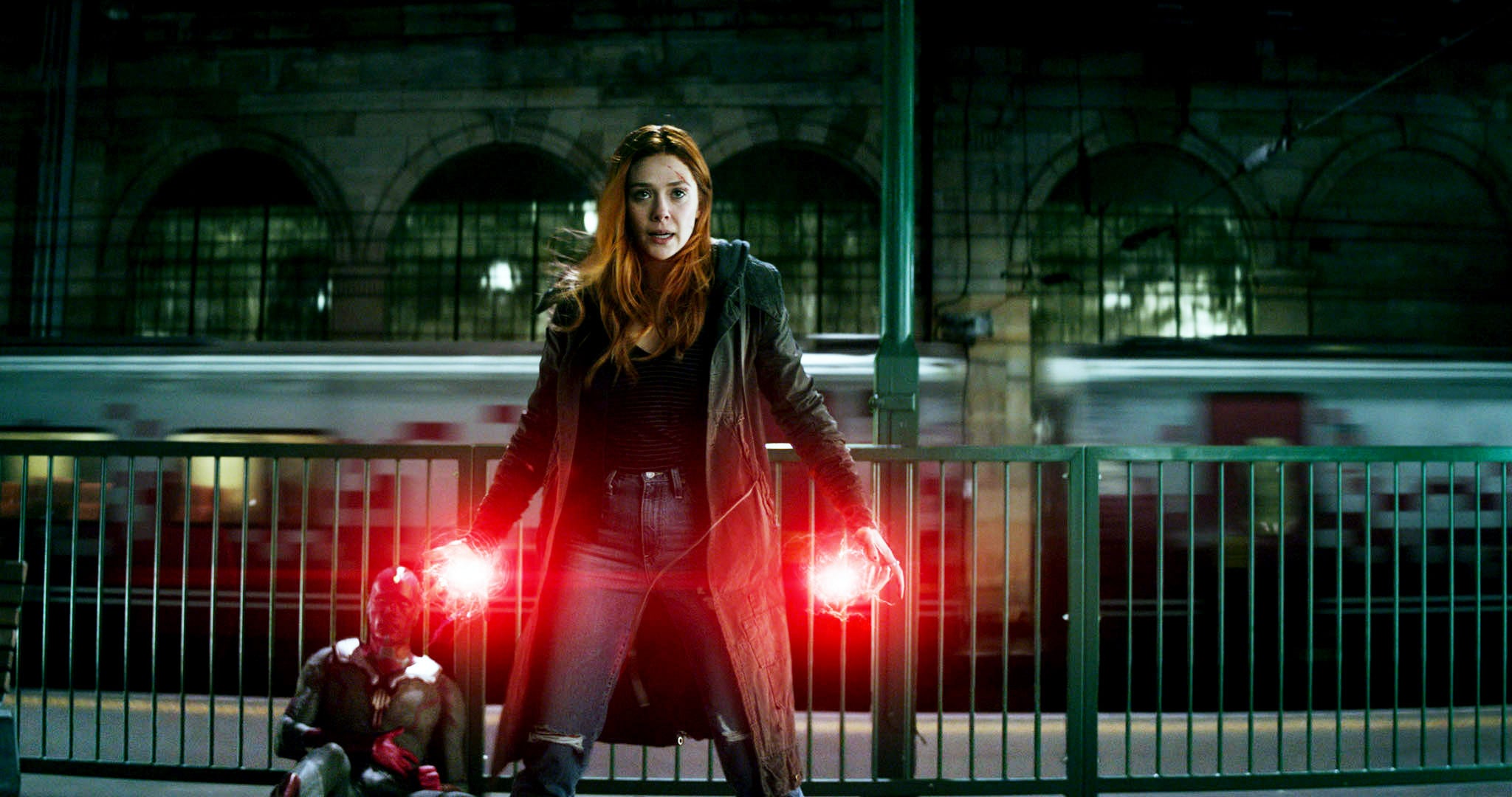 The story begins with Thanos sending his warriors to hunt for the Infinity Stones located at different places in the universe. Proxima Midnight and Corvus Glaive engage in a search for the powerful and destructive Mind Stone. 
Following that, the movie has a scene where Wanda and Vision get cozy in each other's protection after taking off from "avenging briefly." Not so later, Proxima and Corvus engage in a fight for the Mind Stone. 
Writers of the movie explained that they had decided to pound Wanda and Viz by a cohort of Outriders. The Outriders are the dreadsome creatures comprising Thanos' army. The difference here is that instead of just two creatures, it would've been a group of creatures. 
The alternative outcome
Although the alternative outcome would've taken us off the edge, the scene came out well in its ordained aspects. Also, there is not much to think about the epic entry of Steve Rogers to save Vision and Scarlet Witch. Fans were hoping to see more of Proxima and Corvus, given their combat potential in the movie. 
There is much certainty that the alternative could've been better promising a long and gripping fight scene. But, with the MCU, it is how it is, and they are perfectionists in their trade. 
Wandavision is slated for release in the Spring of 2021, hoping to keep up MCU's Phase 4 expectations. 
Source: comicbook, BOLD.