Recently, relationship and dating coach Jo Hemmings revealed the love dynamic between Jennifer Lopez and Ben Affleck. The couple got married a second time some months ago. And since then, there have been various reports about the two already facing relationship troubles. Some reported that due to their mothers who do not get along with each other, the couple's relationship was also being tested. Reports of Affleck's close friends being concerned for him due to his changed personality also surfaced. However, the two recently posted a loved-up TikTok video cuddling each other. This seems to clear the air of doubts and rumors about a straining relationship.
Now, dating expert, Hemmings shared that although the two get along very well, JLo seems to be much more concerned about what her followers think.  And the happy and loving guise might just be for hiding the hints of another failed marriage from the fans.
Is Jennifer Lopez and Ben Affleck's Happy Relationship a Facade?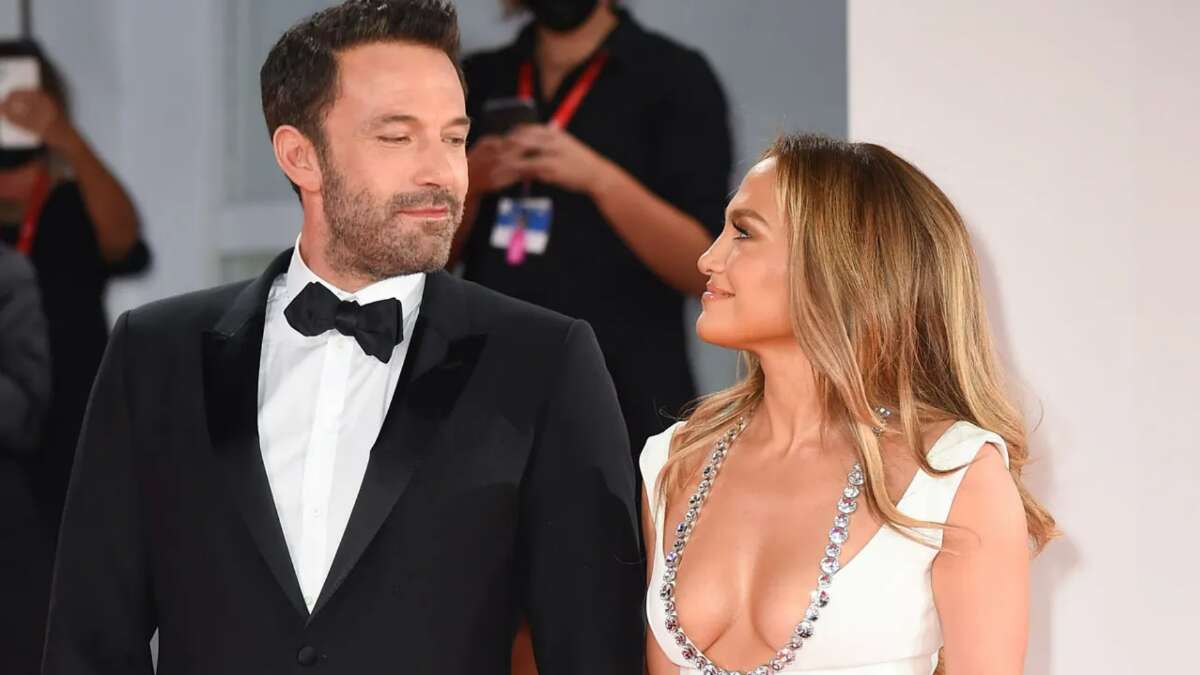 A relationship expert Jo Hemmings recently revealed to The Sun what is really going on between Ben Affleck and Jennifer Lopez. According to Hemmings, the couple is trying their best to make their second marriage work. This is because after their first marriage came to an end, fans of both Affleck and JLo were divided and had to take their sides. And now that the two have reunited once again after many years, fans are supporting the two together once again.
Also Read: 'We got a second chance': Jennifer Lopez Hellbent on Making 4th Marriage Work, Says She's Older Now – Will Do Everything She Can To Keep Ben Affleck as Husband
However, after taking sides for so long it will probably be tough for the fans to come to terms with the two together. Also According to Hemmings, JLo "cares more about what her followers think than she might be willing to admit". Therefore she is walking on a tightrope currently. On one hand, the singer is muscling her way to keep the marriage all good. And on the other, she fears losing her fans if this relationship also fails. As a result, the Argo actor is also walking on thin ice. "Ben won't get a third chance, which is why we see him glued to J-Lo's side" shared Hemmings.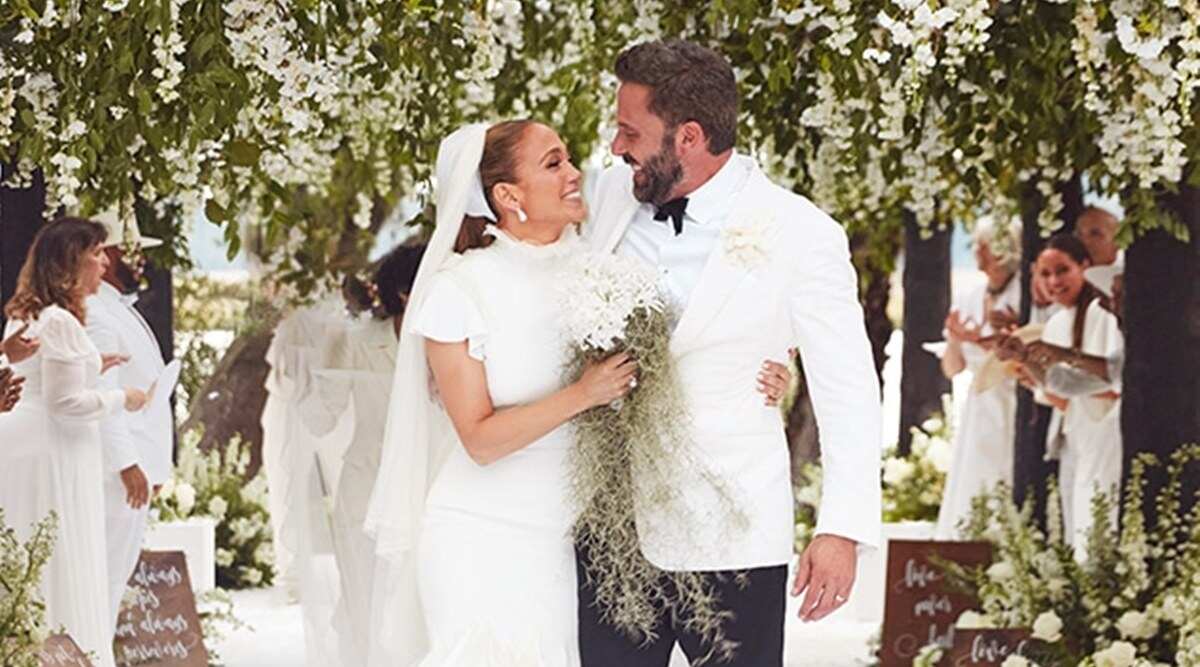 The dating coach explained that this pressure was brought upon them by themselves. Hemmings said,  "they're reinforcing their tenacity to make this work". Through the use of online statements, rings and other forms of commitment, the couple are ensuring that everything is smooth between the two.
Also Read: "Ben won't get a third chance": Jennifer Lopez Reportedly Won't Forgive Ben Affleck If He Makes One More Mistake
A Brief Look at Ben Affleck and Jennifer Lopez's Second Marriage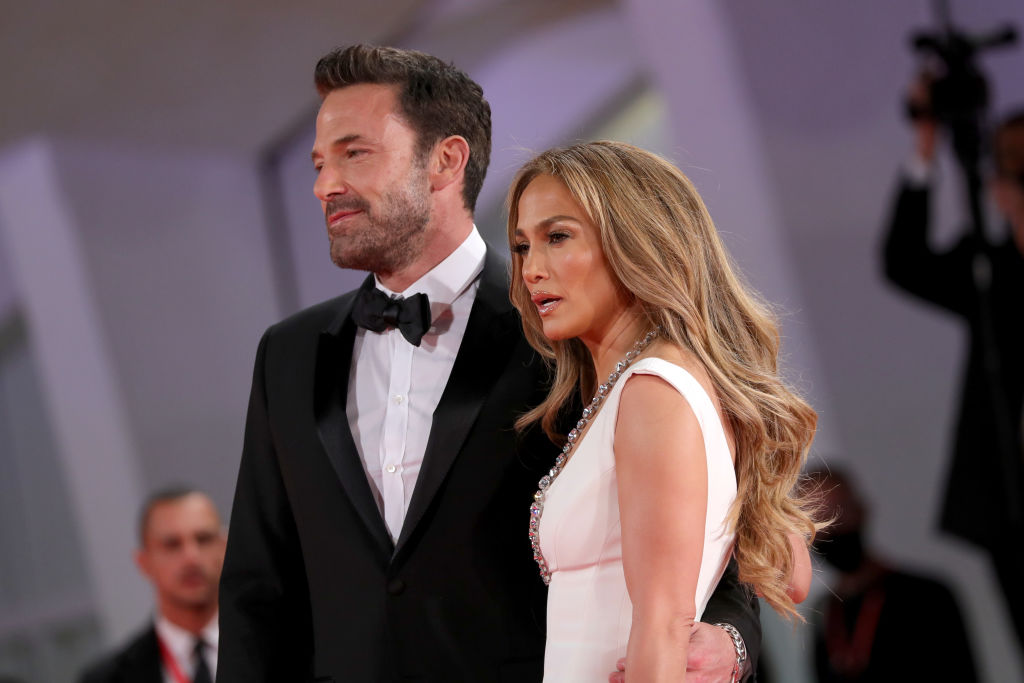 Jennifer Lopez and Ben Affleck tied the knot a few months ago with two wedding events. This is their second relationship with each other since the two called it quits more than a decade ago. Before the two reconciled, the Gone Girl actor was dealing with the divorce from ex-wife Jennifer Garner, with whom he shares three kids. As for the If You Had My Love singer, she shares two kids with ex-husband Marc Anthony, with whom she got married after calling it quits with Affleck back in the 2000s.
Now after getting together once again, both Affleck and Lopez have made it their goal to show how deeply they are in love. JLo even revealed that their engagement ring was engraved with "Not. Going. Anywhere,". She further explained referring to the sentence, "That's how he would sign his emails when we started talking again." 
The Ain't Your Mama hitmaker expressed her love for Affleck by including him in her recent songs. She also posted a TikTok video cuddling with her husband. A trendy sound saying "I found the person who makes me the most happiest" was playing over the video.
Also Read: As Divorce Reportedly Dooms Over Jennifer Lopez-Ben Affleck Marriage, His Ex Jennifer Garner Shows Her House Is In Order – Twins With Daughter Violet At White House
Source: Geo News