Kylie Jenner has come into the spotlight once again, this time with a fan. However, things don't seem to change that much as the Kardashian was hogging all the spotlight to herself even when one of the people who supported her is standing right beside her. The now-deleted TikTok video of Alexa May Rhodes, the fan who attempted to get a moment of fame alongside the Kardashian had uploaded the moment on her feed with the caption stating "Interviewed the one and only @kyliejenner tonight what a time." Unfortunately, the Kardashian has already commented on who she truly appreciates her confidence and gratefulness to, and it is not her fans.
The people who bring out the best in the Kardashian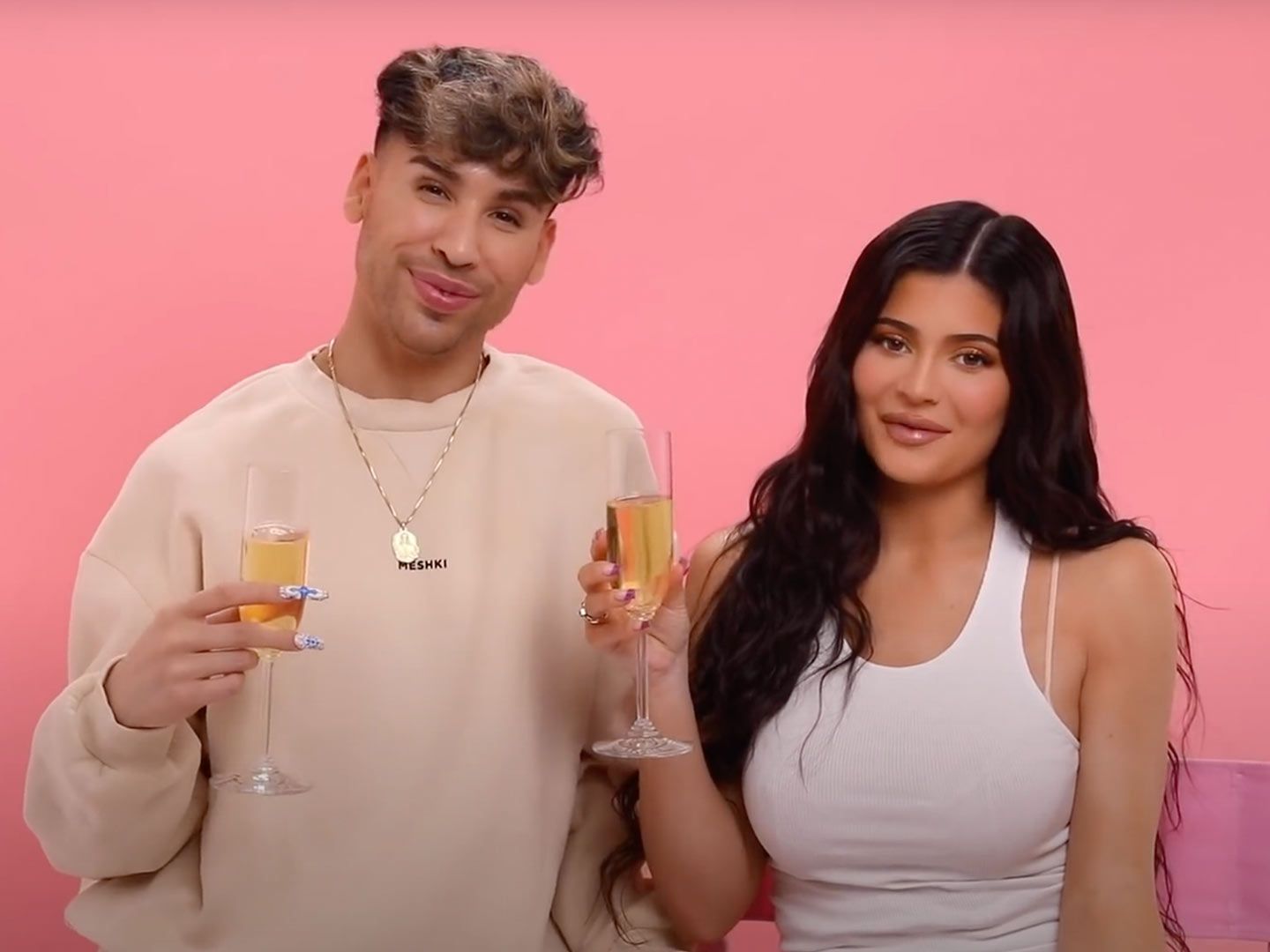 Kylie Jenner revealed who gives her the most sense of confidence. The rapper Travis Scott and the cosmetics tycoon have two kids together. The 25-year-old mother explained how her children give her self-assurance. "I feel confident whenever Stormi is around I always feel confident." She expressed happiness with her children when thinking back on them.
She stated that Ariel Tejada, her makeup artist, makes her feel the most beautiful. "I feel really beautiful when I like right when I get off the shower. I feel nice and fresh and clean. Then I also feel the most beautiful when Ariel does my makeup and events like this".
When it comes to confidence as a manager, Kylie Jenner looks no further than her own mother.
Also Read: While Kylie Jenner and Taylor Swift Are Slammed For Using Private Jets, Millionaire Kate Middleton Shocks Everyone By Flying Economy With Her Kids To Visit the Queen
Fan meets up with Kylie Jenner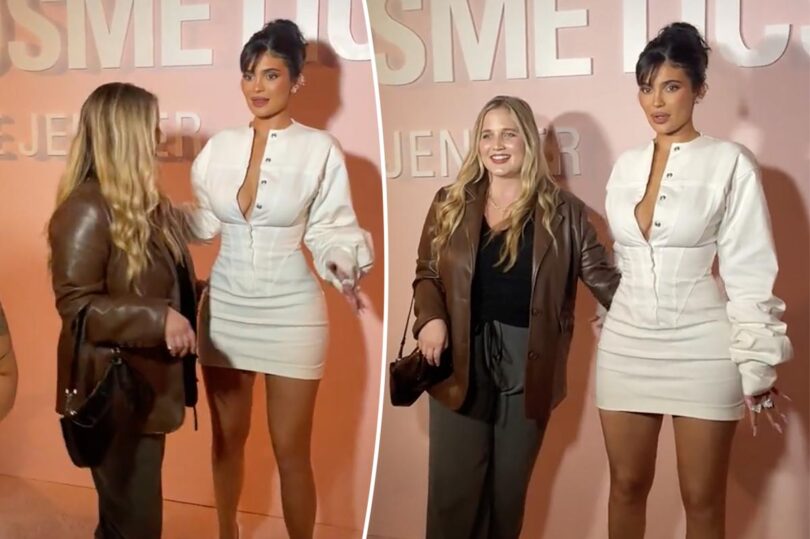 The reality TV star welcomed trolls after a picture of her posing with a happy fan at the launch of the Kylie Cosmetics Lip Kits line at Ulta Beauty in Los Angeles on Wednesday went viral and showed her looking uninterested. A TikTok video of producer Alexa May Rhodes from Los Angeles approaching The Kardashians star for a photo at the event was shared.
It was clear from the video that the Kardashian had no interest in a fan wanting to take a photo with her as it almost seemed as if she was ignoring her existence during the photo. Unfortunately, it would seem that her appreciation and care for the celebrity that she is today only go as far as family and makeup artists.
Also Read: "She woke up and chose violence": Kylie Jenner Blasts Online Troll For Making Fun of Her Unnatural Lips, Fans Say They Look Like She Got an Allergy
All that beauty and still no expression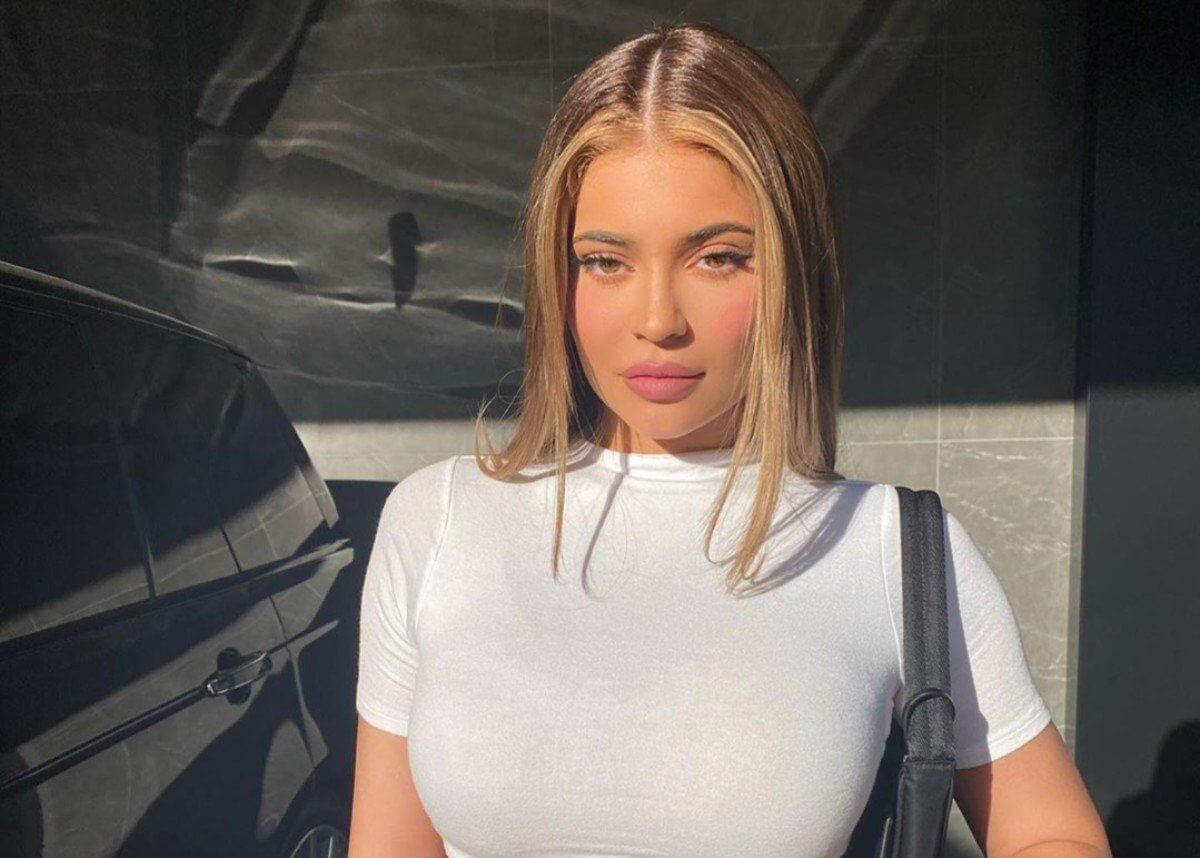 The 25-year-old billionaire hardly noticed Alexa May Rhodes' presence during the entire video clip while wearing an all-white bodycon dress and matching stilettos. "She didn't look happy at all." stated one netizen. While another stated "no hug, a smile, or even a word? naaaaaa"
The comments get a little more sarcastic and detailed on how the Kardashian handled a fan taking a photo alongside her "You can tell how much love she has for her fans."
"No actual engagement. What a shame. I'd be trying to 'win' everyone over. These people are literally their support system. What a missed opportunity." stated another user. Clearly, this ignorance that Kylie Jenner, whether intentional or unintentional, has hurt her fan following a lot.
Also Read: "I feel really beautiful…": Kylie Jenner Melts Heart By Revealing Who Makes Her Feel The Most Confident and It's Not Her $600 Million Net Worth
Source: Geo News
Thanks for your feedback!