The teaser trailer for She-Hulk was smashed online and got a mixed response from the audience. The trailer revealed a lot about the upcoming Disney+ series, including a first look at the She-Hulk villain: Titania. However, there is no official confirmation as Marvel has made a habit of keeping the identity of their villains a secret. with several new and returning characters joining the cast of She-Hulk, the show promises to be a delight for the audiences. 
Titania in the She-Hulk Trailer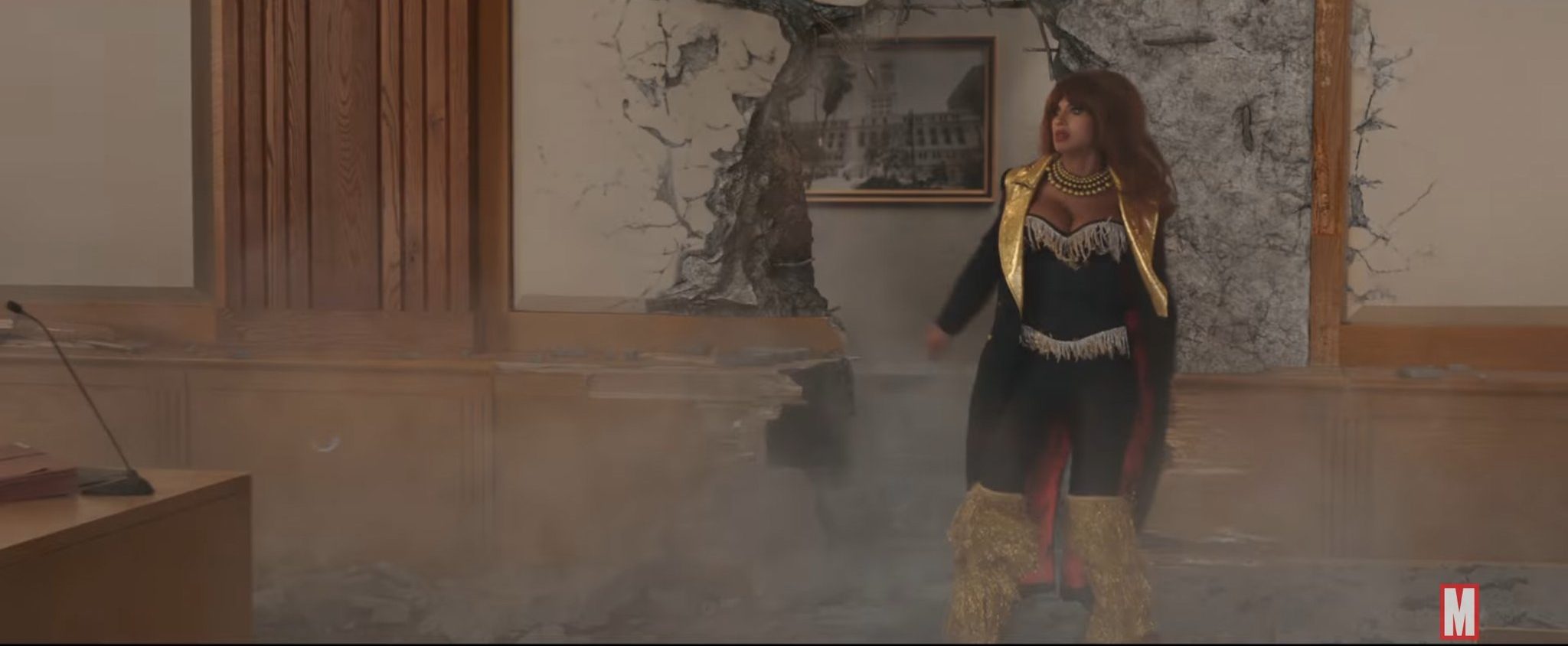 Titania was seen for barely a few seconds in the trailer but it seems that Walters will have some kind of rivalry. The role of Titania is played by The Good Place actor Jameela Jamil. In Marvel comics, Titania was a wrestler and supervillain who later came to be known as Lascivious. Titania's motivations originate from her desire to be the best and belittle She-Hulk's heroism in the process of becoming the best.
Related, She-Hulk Trailer Confirms Return of Crucial Stark Tech
Abomination will not be a villain this time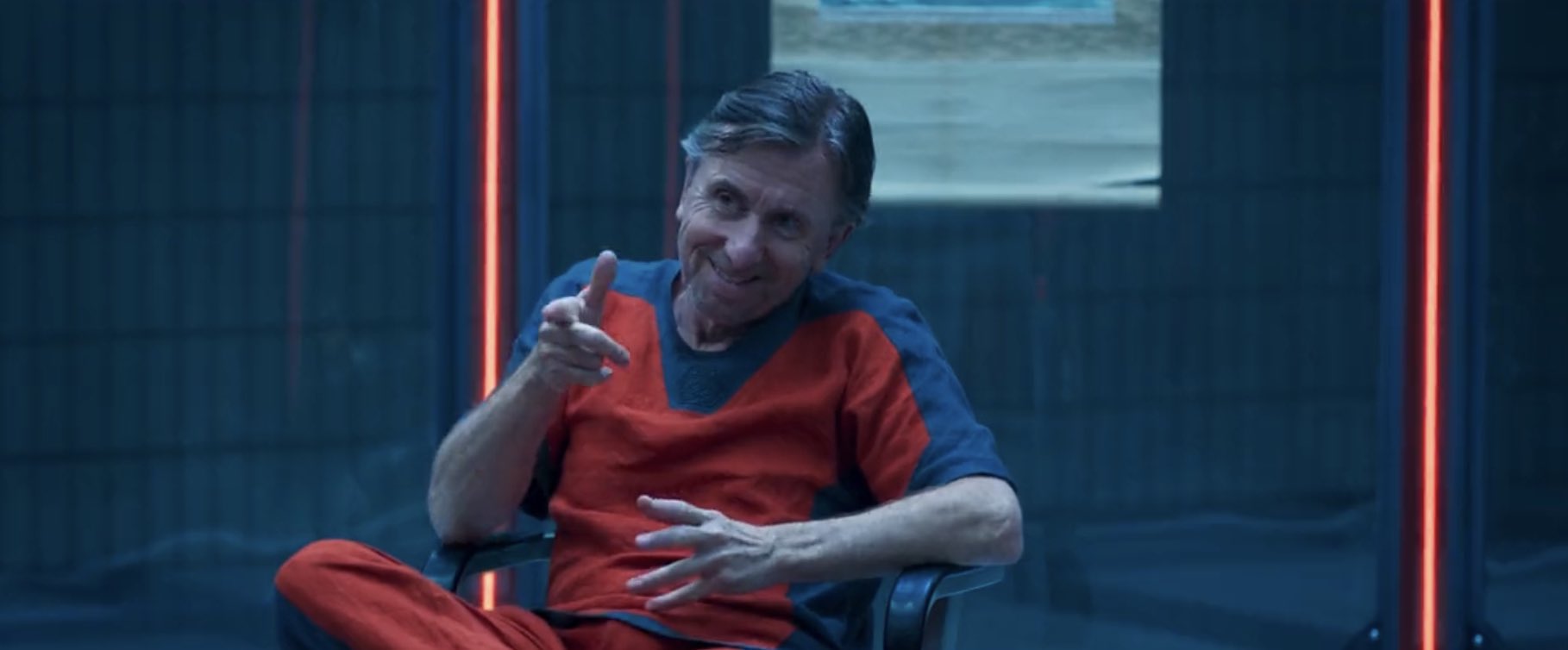 After The Incredible Hulk which was released in 2008, Tim Roth will be returning to the MCU. Though he played a small role in Shang-Chi alongside Wong, the sorcerer supreme will be returning in She-Hulk. It was speculated that Abomination would be playing a similarly antagonistic role. Instead of Abomination, Titania could be a She-Hulk villain as these two have been enjoined in rivalry on multiple occasions throughout the comics. 
Checkout, She-Hulk: 5 Characters We Want To See In Cameo Roles In The Upcoming Show
What to expect from Titania?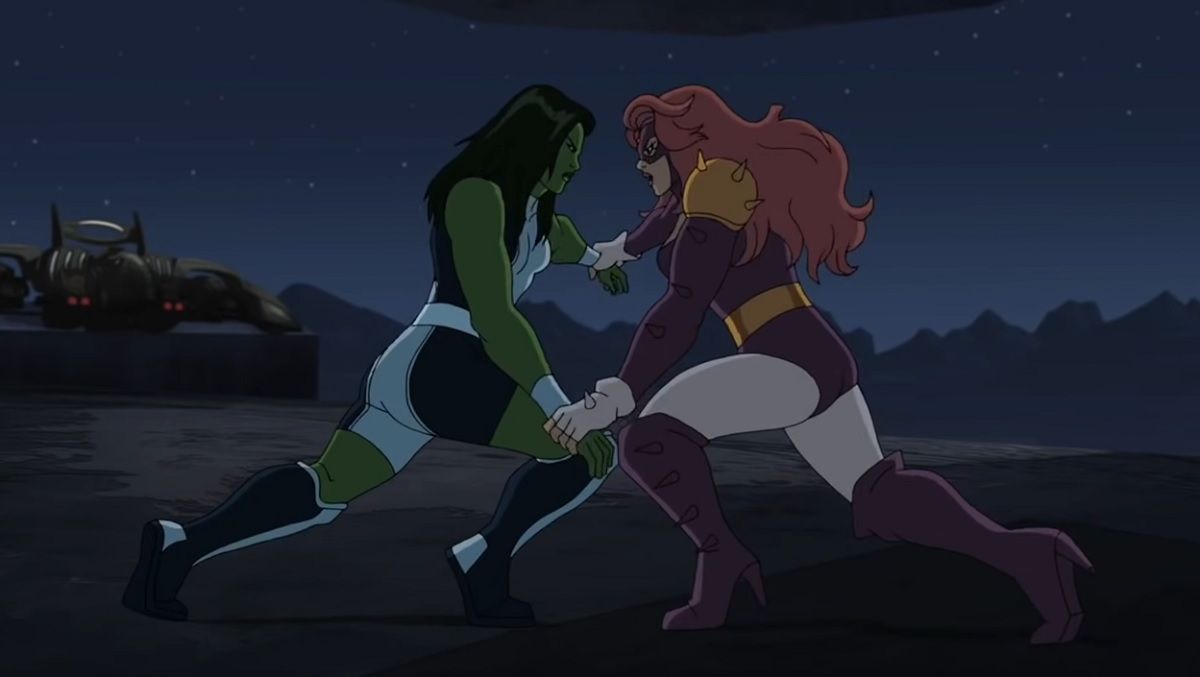 In the She-Hulk trailer, Titania is seen wearing an outfit that wouldn't look out of place at a professional wrestling event, an apparent nod to the character's origins. Titania is similar to She-Hulk with the same superhuman strength, stamina, and resistance to physical damage. However, there is no guarantee that Marvel will adapt the Titania role from the comics.