Halloween is finally in the air! While many celebrities are slaying in their own way, the Kardashian matriarch Kris Jenner's favorite daughter, Kylie Jenner has impressed many with her charms. Due to her look, many are convinced that she won the 2022's Halloween. It's not a surprise as Kardashians are known to go over the top to flaunt their personalities and looks like they're on it again.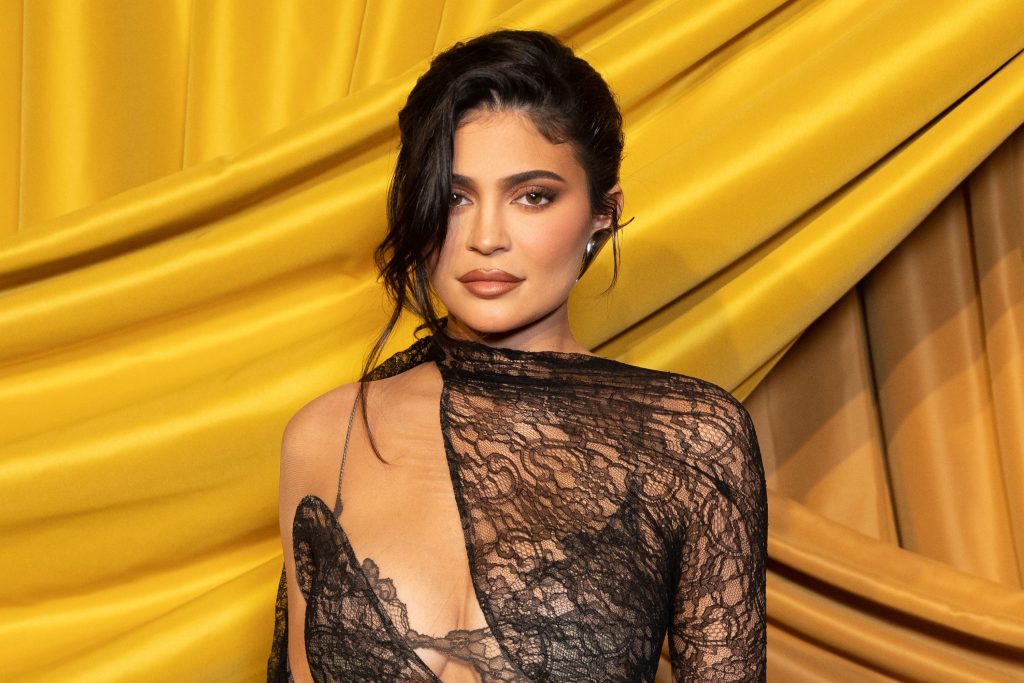 Also Read: Kylie Jenner, 25, Mega Trolled for Claiming Her Face is 'Naturally Gorgeous' – Fully Forgetting She Spent Millions in Plastic Surgeries
The 25-year-old Hulu star has stolen the spotlight of her half-sister, Kim Kardashian, on Halloween by showing off her curves as she celebrated Halloween.
Kylie Jenner is Making the Internet Crazy With Her Halloween Look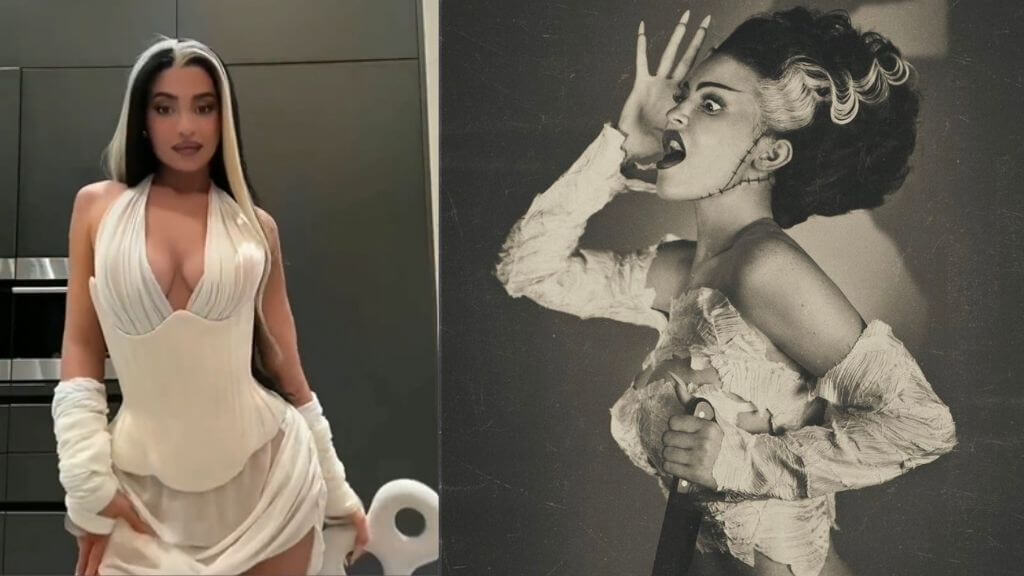 Also Read: Kylie Jenner Might Be Leaving Travis Scott After Rapper Accused of Cheating on $750M Fashion Mogul With Ex-Girlfriend
The Kylie Cosmetics founder, Kylie Jenner has made fans restless with her look as she headed to a Halloween party in Los Angeles on Saturday. The 25-year-old mother of two wore a low-cut plunging sheer white halter dress with her hair half-dyed light blonde to her long dark hair.
Her party dress seems to be the updated version of the outfit she was photographed on Friday. The costume heavily resembles the 1935 classic film, Bride of Frankenstein starring Elsa Lancaster as the title character.
She revealed her low-cut dress showing off her curves through a Tik Tok video with several poses. At the end of the video, she was spotted in the car alongside her sister, Kendall Jenner. She lip-synced over a quote from the Disney movie Tangled in which Mother Gothel states, "You want me to be the bad guy? Fine, now I'm the bad guy."
Many fans are reacting to her Halloween look. Check out the tweet below.
Fine, now i'm the bad guy! Kylie Jenner em mais um vídeo icônico através do TikTok, mostrando sua fantasia para uma festa de Halloween ontem à noite, onde foi com a irmã Kendall Jenner.

A empresária manteve o costume de Sra. Frankstein, a noiva moderna do Frankstein. 🧟‍♀️🤍 pic.twitter.com/z4qKpnh6bw

— Info Trylie (@infotrylie) October 31, 2022
KYLIE JENNER IS THE QUEEN OF HALLOWEEN!!!! pic.twitter.com/4TnZHIjirP

— 𝐤𝐞𝐥𝐥𝐲 (@lovelyworId) October 29, 2022
I'm sorry but Kylie Jenner really outdoes everyone on Halloween

— Am♠️ (@xxoamberxxo) October 30, 2022
https://twitter.com/clshthetruth/status/1586951843342688256?s=20&t=ileuIxWqg2xQUL3IeJgsGw
The youngest Kardashian sibling has once again taken public attention on her with her recent look dethroning her elder sister, Kim Kardashian who turned mutant this Halloween.
Kim Kardashian Becomes a Mutant on Halloween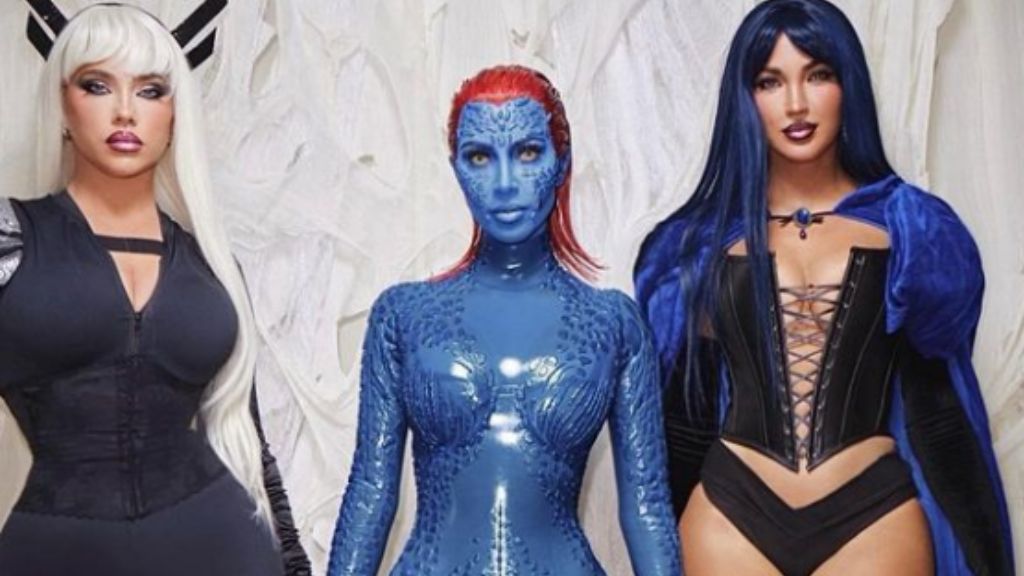 Also Read: Fans Blast $750M Worth Kylie Jenner as She Exploits Daughter Stormi For Sympathy Points, Makes Herself Even Richer
The 42-year-old mother of four, Kim Kardashian turned all blue to head over to the Halloween party on the weekend. She became Mystique from Marvel's X-Men films on Saturday evening.
Through her pictures posted on social media, she sported a blue latex bodysuit, with bright blue face paint. To make her look more real, she wore yellow contact lenses and even dyed her hair red to complete her transformation.
Her half-sister Kendall Jenner was also spotted transforming herself into Jessie from Toy Story at the Halloween party. The other stars spotted at the party were Justin Bieber along with his wife, Hailey Bieber, Paris Hilton, and Emily Ratajkowski among many others.
Source: The Sun