American socialite Kourtney Kardashian is having a fun time with her husband Travis Barker who officially walked down the aisle on May 22 this year. The new couple is living lowkey especially when the Kardashian-Jenner clan is known to become headlines almost every day. The eldest sister of the Kardashian clan was recently spotted with her husband traveling in a public flight, unlike her other sisters which made her different.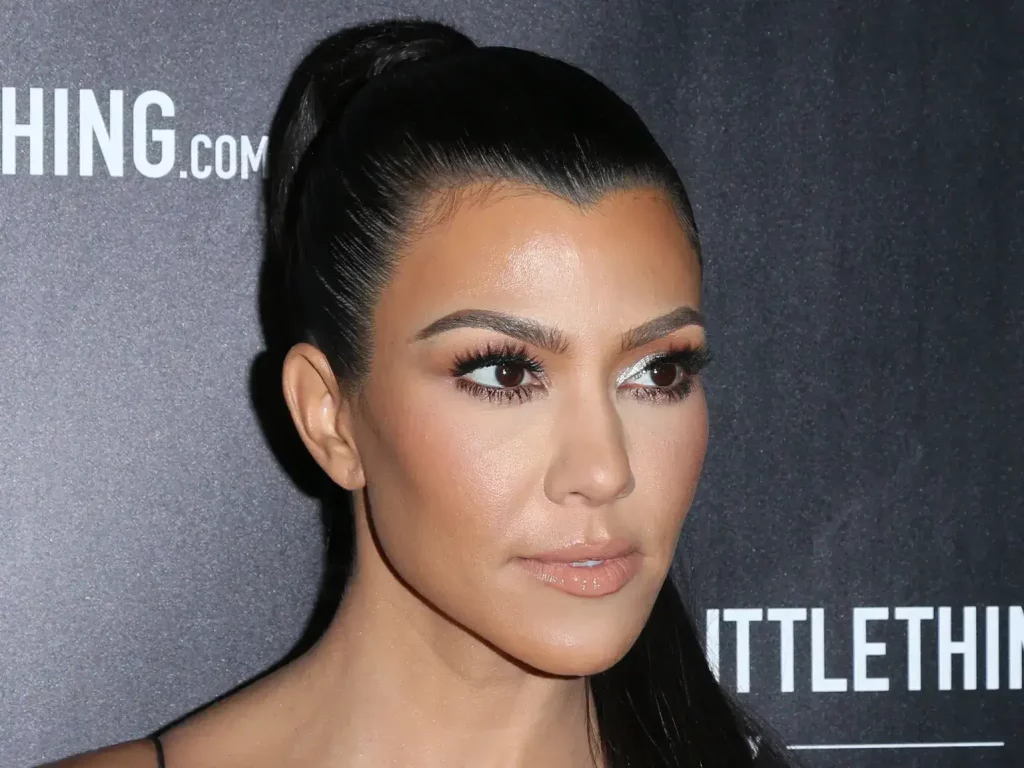 Also Read: Kourtney Kardashian, Megan Fox Allegedly Planning to Join OnlyFans for 'Extra Income' After Posting Sensual, Compromising Photos Online
Recently, her sister Kylie Jenner was trolled for a post that was captured with her boyfriend Travis Scott alongside their private jets causing an uproar on the Internet.
Kourtney Kardashian Flying Low-Key With Her Husband on a Public Flight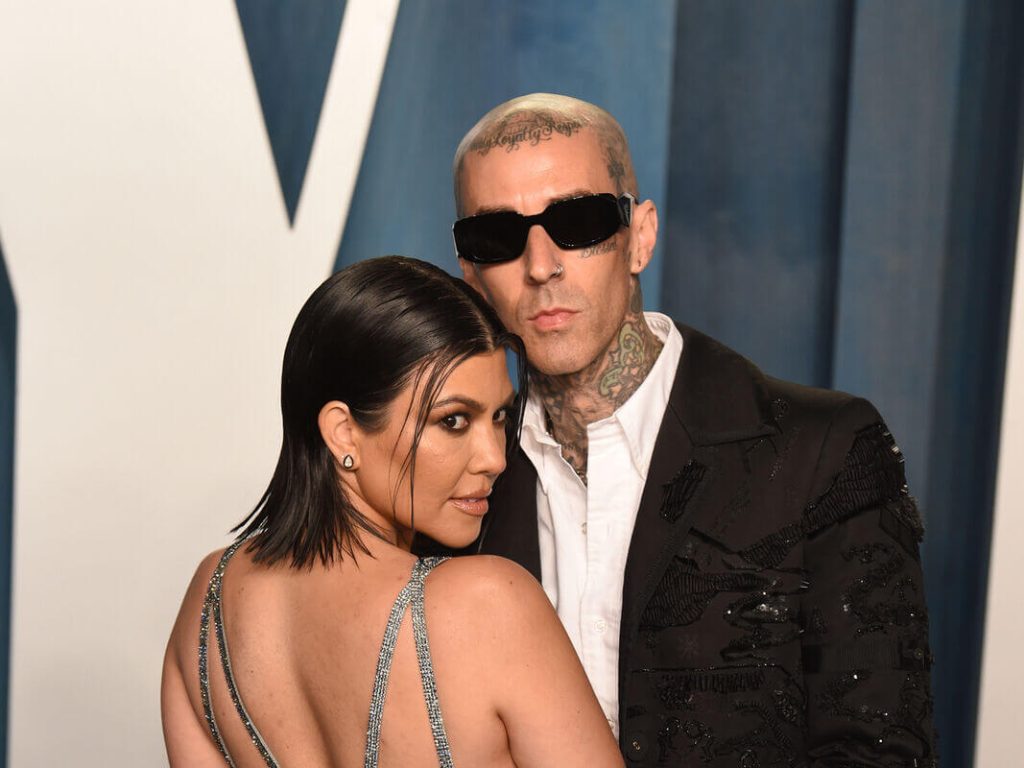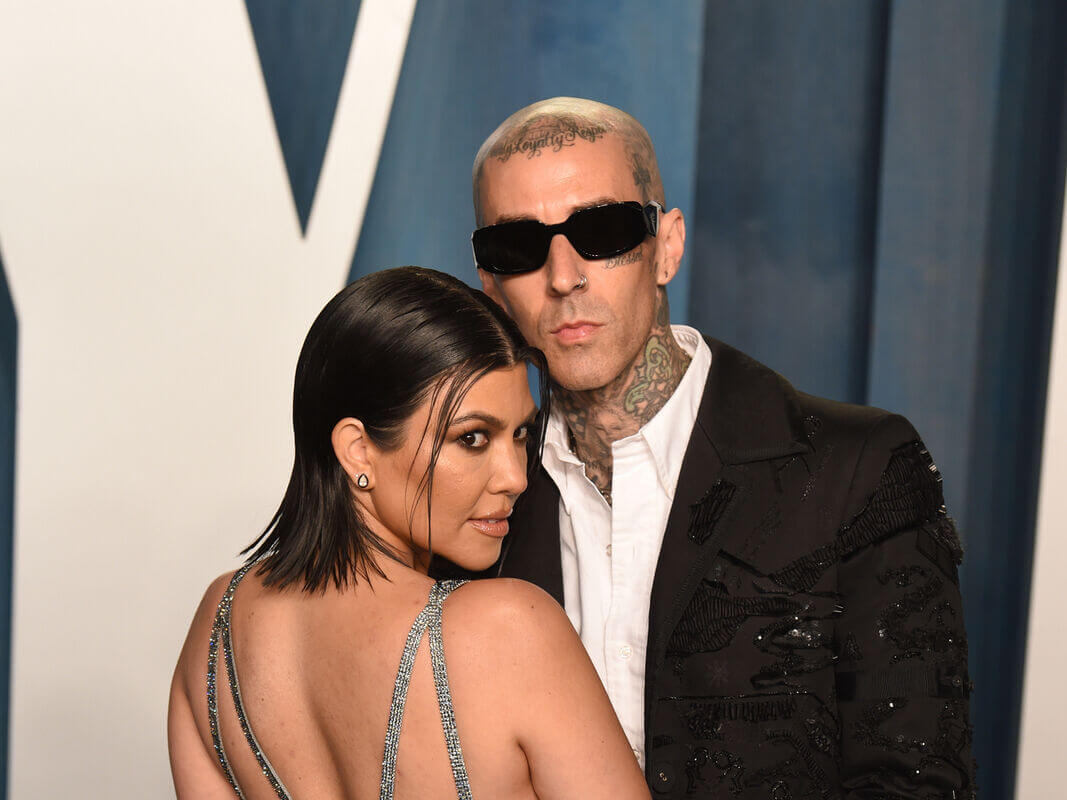 Also Read: Fans Point Their Gun Towards Kim Kardashian After Kylie Jenner's Insensitive Private Jet Flaunt, Claim Her Carbon Footprint Feeds A Small Nation
Kourtney Kardashian along with her husband is thinking about the environment after her family faced severe backlash for flying jets, especially Kylie Jenner. Recently, the couple was spotted flying commercial on Alaskan Air for an excursion from LAX to Spokane, Washington. According to the reports by TMZ, Kardashian's daughter Penelope and niece North were also spotted.
Also Read: Gwyneth Paltrow Launches New 'This Smells Like Pooshy' Candles With Kourtney Kardashian
The group was keeping the entire thing 'low-key' according to the outlet, wearing their masks as per the protocols and hoodies. The celebrities have a home in Coeur d'Alene, Idaho, and Spokane is the closest air terminal which is one of the locations, they are expected to stay and enjoy some time at the location.
Kourtney Kardashian's Steps To Save Environment After Kylie Jenner Faced Severe Backlash For Private Jet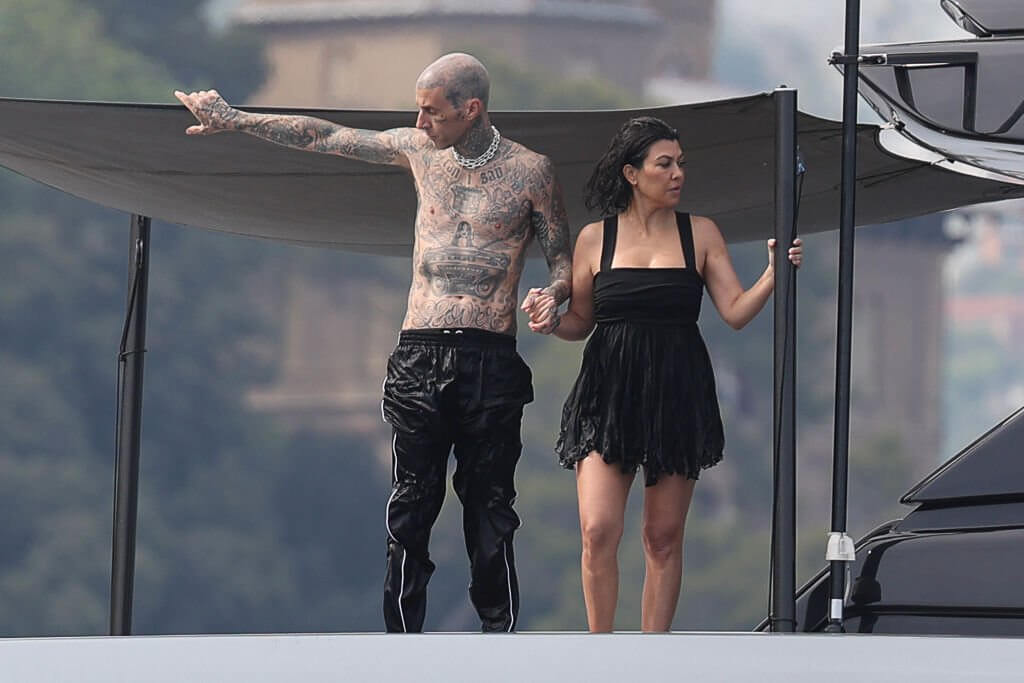 You May Also Like: Fans Troll Travis Baker Kourtney Kardashian Wedding
Although Kardashian's elder sister is off the climate polluters list, her sisters were targeted due to the same. In the previous month, Kylie Jenner uploaded a picture with her boyfriend in front of their two private jets, which quickly caught the attention of the Internet with the pair receiving severe backlash for flaunting the jets when global warming is impacting our planet.
The youngest was also in the headlines because of a picture uploaded on Instagram where she was seen in the lab without any gloves or hair mask which quickly caught the eye of the fans. Though the family has always been revolving around controversies, it is still appreciated by the fans that the elder sister is not contributing to the mistakes and taking her stand to fly in the public flight.
Source: TMZ
Thanks for your feedback!