It took almost three long years for the fans to witness director Zack Snyder's perceptiveness of Justice League, and from the looks of the trailer that was released yesterday, Snyder rose to his fans' expectations.
If you are one among those who didn't get to watch the trailer, then grab your popcorn and enjoy Snyder's magic below.
https://www.youtube.com/watch?v=z6512XKKNkU
Read More: 12 Captivating BTS Facts About The Movie Knives Out
After having a chit chat with the film cast and few fans, Snyder revealed the much anticipated extended trailer of Zack Snyder's Justice League, fully loaded with never seen before sequences from the project, which is supposed to last four hours.
Snyder also ratified that the film would be sliced into four parts, each having a runtime of 1 hour. The film's postproduction work is on the brink and is all set to make a grand debut on HBO MAX Streaming service in 2021.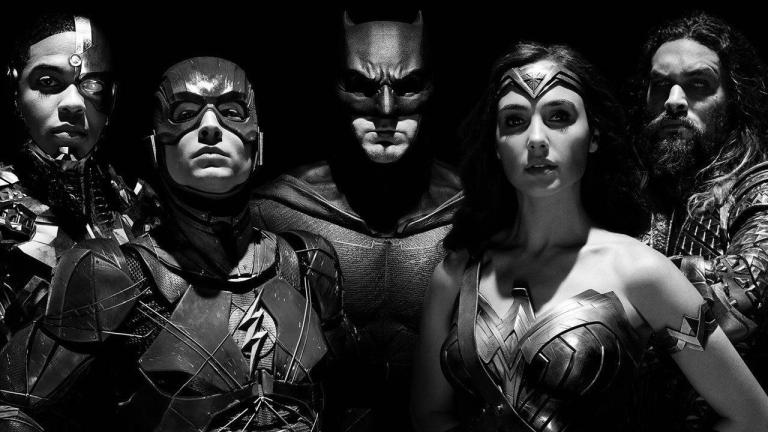 The trailer took the wraps of Darkseid and gave us a glimpse of Iris West, who didn't make through the theatrical version. It is evident from the trailer that Cyborg will have a far-reaching character in Zack Snyder's Justice League.
Film team working for alternative distribution of movies in countries where HBO Max is not available.
Leaving out Zack Snyder's Justice League trailer, The DC FanDome contrived eight most significant announcements of their future projects.
You May Like: Gotham Knights Is Officially Not Part of the Arkham Series
The list includes
> Gotham Knight's announcement
> First glimpse of Robert Pattinson in The Batman
> Suicide Squad: Kill the Justice League reveal
>Wonder Woman 1984 trailer introduces Cheetah
>The Suicide Squad roaster of villains unveiled
>The Flash's new costume
>First look of Dwayne Johnson in Black Adam
>Netflix's Sandman series update
Thanks to DC FanDome panel, #ReleaseThesnydercut received a walkover from the fans soon after its release. Here are the few reactions from fans after the extended trailer release.
Me after watching the #SnyderCut trailer: pic.twitter.com/L9lxremcjE

— The Sage (@WordsOfSage) August 23, 2020
Yo I talked shit about the #SynderCut Justice League, but I'm all in after that trailer

— G.I. Joe (@YosephMcBroseph) August 22, 2020
Me watching the #syndercut trailer #DCFanDome pic.twitter.com/KOZDy7IAr8

— K3v1n (@Im__Rich__) August 22, 2020
The #syndercut trailer is 🔥🔥🔥🔥 pic.twitter.com/aumYMtsggL

— JR #TheSnyderCut (@JRWilliamsPro) August 22, 2020
#DCFanDome
After #syndercut #JusticeLeague trailer released
Fans be like : pic.twitter.com/1gdsDbHLh0

— హరీష్ (Harish) (@harishchidiri) August 23, 2020
OMFG OMFG THE #JusticeLeague #SynderCut trailer . pic.twitter.com/tIcTyDIiTE

— Comicbookguy76 (@TFG11984) August 22, 2020
* #SynderCut trailer starts
Me: New scenes. Cool.
*Superman Black Suit
Me: pic.twitter.com/M9Jove0ilA

— Bring me…that lossless audio (@septienes) August 23, 2020
Me watching the #ZackSnydersJL trailer for the Umpteenth time. #JusticeLeague #syndercut #DCFanDome pic.twitter.com/PWmwdm8IJm

— Kovacs Prime (@Stevens214) August 22, 2020