Paige Spiranac, who was crowned as the "S*xiest Woman Alive" by Maxim magazine in June, recently shared a creepy incident that forced her to go back to therapy. In the recent episode of her podcast, the pro golfer revealed that she receives plenty of harassment, death threats, and nasty content online and how it affects her mental health and career.
Paige Spiranac talked about getting stalked
Also read: "Every time We talk It Starts With an Apology"- Despite Their Sizzling Chemistry Ana De Armas Can List One Downside of Working With Chris Evans in a Movie
In the latest episode of her podcast, Playing A Round, Paige Spiranac talked about her therapy sessions and the threats that she receives on daily basis,
"I felt that I was starting to take steps back with my own mental health, and I wasn't prioritizing time for myself."
She then talked about her Instagram username and explained that people used to stalk her on her campus,
"I got the username, Paige Renee, because I was being stalked and harassed in college by these girls, and so I had to delete my Instagram. It was really bad, they were stalking me on campus."
Also read: 'Hope he gets canceled for real': Shang-Chi Star Simu Liu Pokes Fun at Batgirl Cancelation By WB, Gets Blasted On Twitter For Being Tone-Deaf
She also talked about her mental health
Paige Spiranac revealed that she decided to go to therapy again because of all the disturbing content she receives online and in her mailbox. She shared a creepy story,
"Someone threatened to send sperm to my house and my sister's house and threatened to come and get me, and I've had death threats and just a lot of harassment"
Paige Spiranac currently has more than 3 million followers on Instagram. The golfer was crowned as the "S*xiest Woman Alive" by Maxim magazine recently and she has been getting a lot of big opportunities ever since. She said in her podcast,
"I'm getting so many opportunities. And I'm growing so much on my platforms, and getting a lot of new people who are following me. But what comes with that is the harassment and the stalkers. I let it get to me a little bit, but I'm so grateful for the team I have, and we are doing everything possible."
After getting the title, a lot of people on social media trolled the golfer.
The golfer plans on taking legal action against the harassment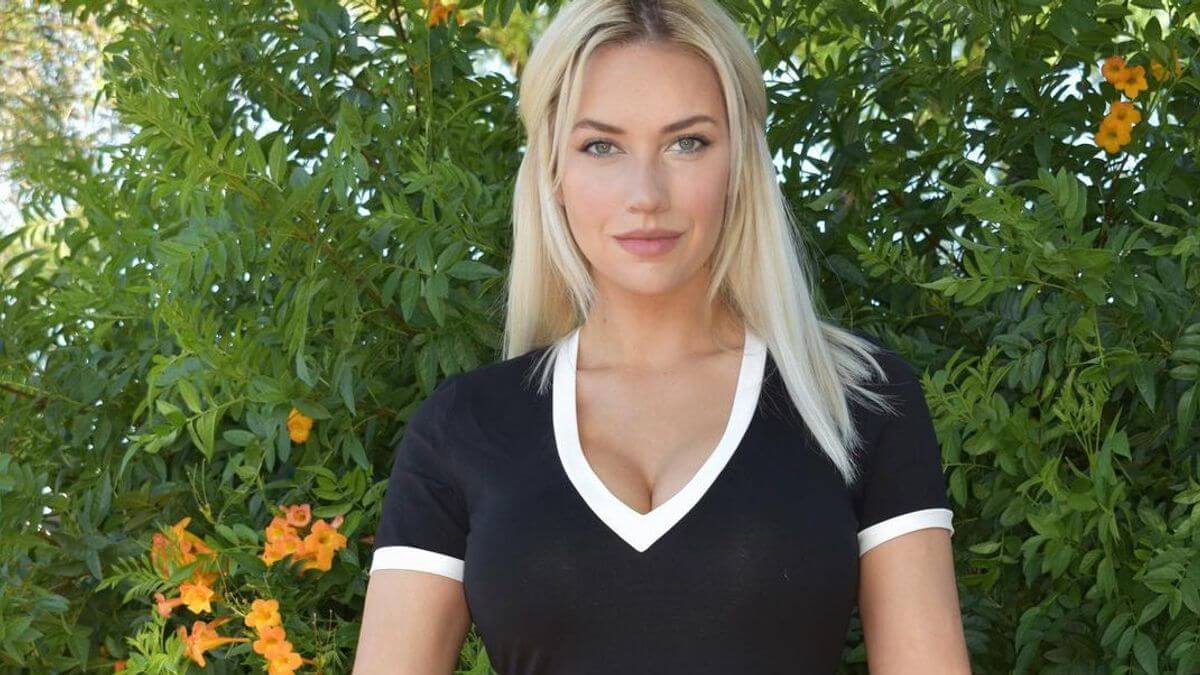 In her podcast, she also talked about taking legal action against harassers and trolls,
"I just want to let you trolls know that if you are just messing with me to mess with me, it's not cool, and we will take legal actions"
The golfer said she will not hold back and will take strict legal action, especially against anyone who takes a step further than typing just messages.
Source: Marca
You may also like: 'When Angelina Jolie Exists?': World's Sexiest Woman Paige Spiranac Believes She Doesn't Deserve The Title After Getting Trolled By Fans
Thanks for your feedback!