Something that was made way back in 1967 became a meme recently, a meme that went viral. It was something the Spider-Man fans wished could be recreated. Well, good news Spider-Man fans! Finally, Sony has recreated the iconic Spider-Man meme using our three favorite actors (something we all wished for since Spider-Man: No Way Home). Oh, other than recreating the Spider-Man meme, there's another good news for you all! What is it? Continue reading!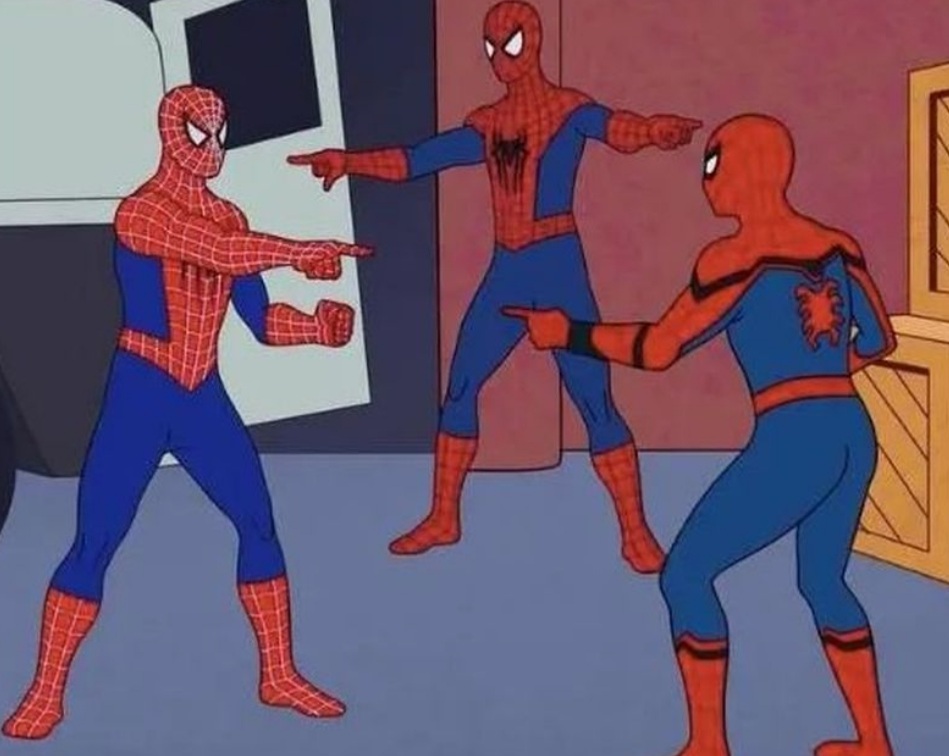 Sony Recreates Iconic Spider-Man Meme Using Tobey Maguire and Andrew Garfield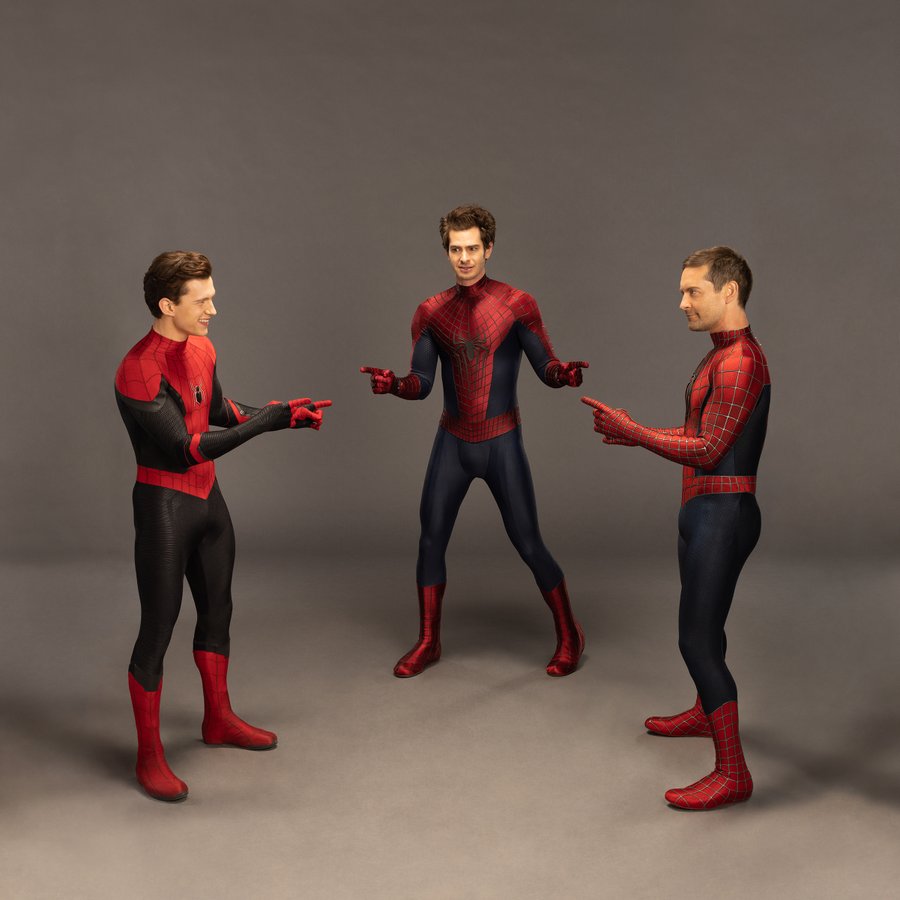 Spider-Man: No Way Home was a highly anticipated movie mainly because of the rumors that we would get to see all, Tobey Maguire, Andrew Garfield, and Tom Holland in one frame dressed as Spideys. We are so glad it turned out to be true. The reactions of the fans in the theatres were out of the world! As soon as fans speculated that all three actors will be in the movie, they started sharing the famous Spider-Man meme. Finally, we can see Tobey, Andrew, and Tom recreate the Spider-Man meme and we can say we are satisfied now!
Another exciting thing is that today it was announced by the official Spider-Man Twitter account that No Way Home would be available on digital platforms on March 22 followed by 4k Ultra-HD, Blu-ray, and DVD on April 12. Yay! To announce this, they used this recreated meme and we're so happy to see this!
of course, we got THE meme. #SpiderManNoWayHome swings home on Digital March 22 and on 4K UHD & Blu-ray on April 12!

Pre-order now: https://t.co/Rythp0WfkU pic.twitter.com/pOmV6y3lJr

— Spider-Man: No Way Home (@SpiderManMovie) February 23, 2022
Andrew Garfield revealed that he suggested recreating the meme in Spider-Man: No Way Home than going with the joke in the script. It is understandable Sony waited this long to share this with everyone because Tobey and Andrew's appearance was to be kept a big secret. However, we don't complain now that we've seen them recreate it!
What's The Origin Of The Famous Spider-Man Pointing Meme?
In the 1967 animated Spider-Man series, an actor-turned-criminal tries to hide his real identity by impersonating Spider-Man. However, little did he know that he'll be confronted with the real Spidey during one of his robberies. This is when they both point out fingers at each other. This moment was recreated in Spider-Man: Into The Spider-Verse's post-credits scene. And now we have the moment recreated twice in Spider-Man: No Way Home; once when Ned attempts to get Peter's attention that results in confusion between the three, and the second time during the climactic battle when they discuss who is who to come up with a better strategy.
So, how excited are you to see Tobey, Andrew, and Tom recreate the iconic meme?
Source: Spider-Man/Twitter