Spider-Man 3 actors Tom Holland , Jacob Batalon and Zendaya took the internet by surprise , by posting crazy possible titles of Spider-Man 3 on their Instagram handle , that seem fake.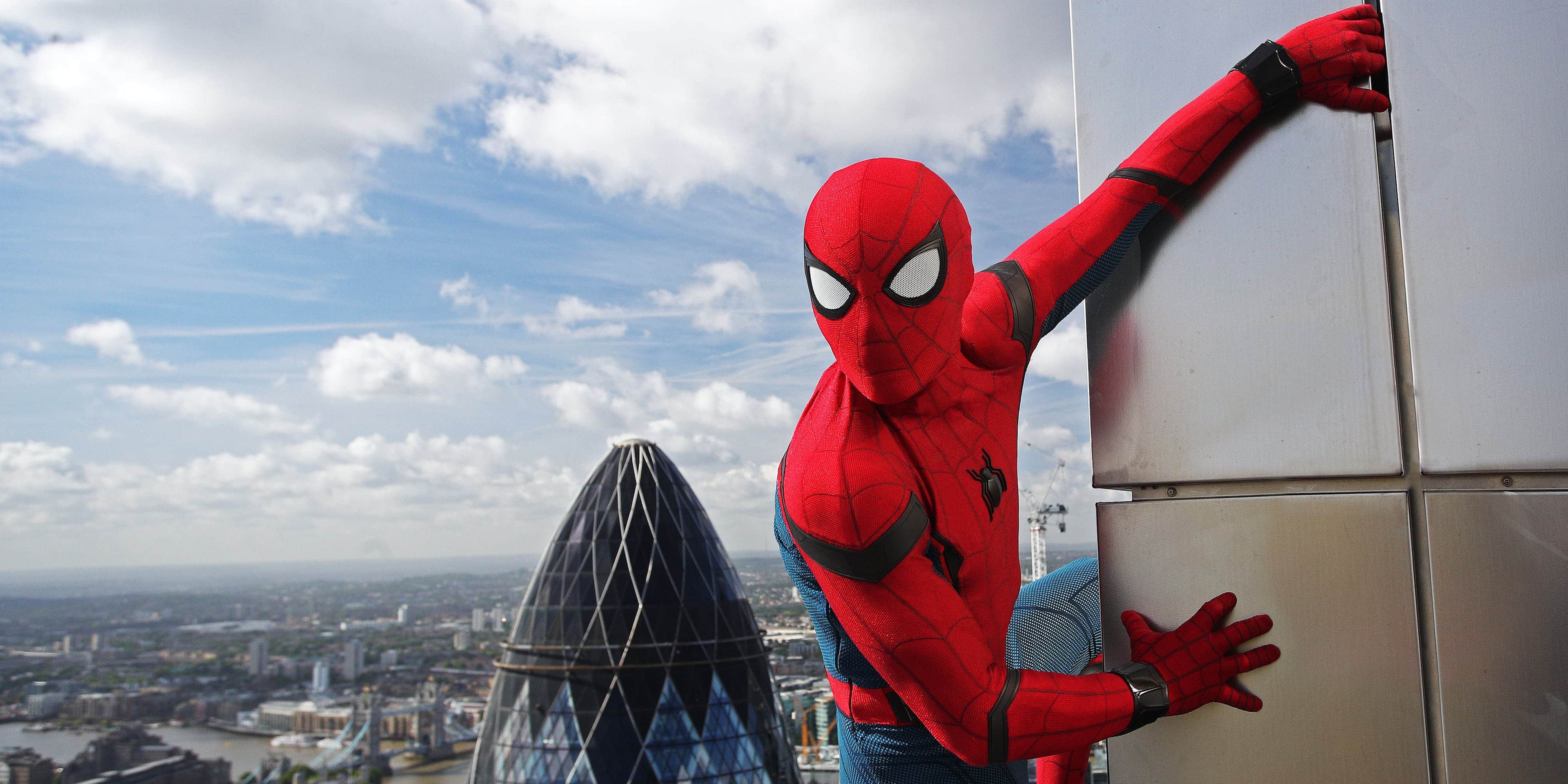 With Spider-Man 3 set to release on December 17th 2021 , The cast posted supposed titles of Spider man 3 to confuse fans all over. Initially Holland wrote on Instagram "So excited to announce the new Spider-Man title. Can't wait for you to see what we have been up to. Love from Atlanta,"  as thrilling as it sounds , well the titles don't seem official enough though .
Take a look at the cast's funny bogus titles :-
1."Spider-Man: Phone Home"
Boom ! "Spider-Man: Phone Home" is quite a hilarious title but hey if we rewind back , One of the big twist in "Far From Home" was that Nick Fury and Maria Hill turned out to be replacing the original Nick and Maria who, for some cause, were off in space. Does this mean that E.T. the Extraterrestrial is going to appear in Spiderman 3. At this point , given the title , nothing seems impossible.
2. Is Spider-Man A Home Breaker now ?
Next up , Jacob Batalon captioned the title reveal post this way  " We're so excited to share the TITLE of our new movie!! Swipe right for the big reveal!! also enjoy this exclusive still from the movie, just an extra gift from us" . The second title "Spider-Man: Home Wrecker" is a lot more funnier. Peter Parker as Spider-Man is a law breaker at times, we all are aware , but is he a home breaker in the Spiderman threequel ? , however that's what this title suggests but only if it's  true.
3. Home Slice ,What's That Now ?
Lastly Zendaya wrote "So excited to announce the new Spider-Man title. So proud of this one…FOS is back!" on her Instagram post. The title Spider-Man: Home Slice doesn't make much sense anyhow. Fans expected real news of the Spider-Man 3 title , but were met with these amusing one's instead. Zendaya portrays the character Mary Jane in the film.
These are likely to be fake. However Spider-Man movies aren't known for having spectacular titles, but none expected these too.  Although the release of the pictures is a sign that Marvel Studios and Sony are ready to reveal relevant details about Spider-Man 3, as well as its title.
With Marvel studios sensational marketing techniques for their previous films , however this is the first time they  took up this ploy. Are the cast just trolling the public ? , or is it a cue as to what to expect from the Spider-Man threequel ? , whatever it may be ,the actors releasing multiple titles only proves it's a part of promoting the film .
However its highly doubtful if homes will be sliced and wrecked in the upcoming Spider-Man 3  . Zendaya, Holland, and Batalon are most likely just playing with fans, and the real title of the movie remains unknown for now at least.