Spider-Man: Across the Spider-Verse has finally revealed the Marvel villain that will serve as the antagonist in the upcoming film.
The announcement came through a Twitter thread that chronicled the presentation of the movie at the Annecy International Animated Film Festival. The film's villain, The Spot is stated as "Miles Morales's most formidable foe yet."
The Spot Will Be The Next Big Baddie For Spider-Man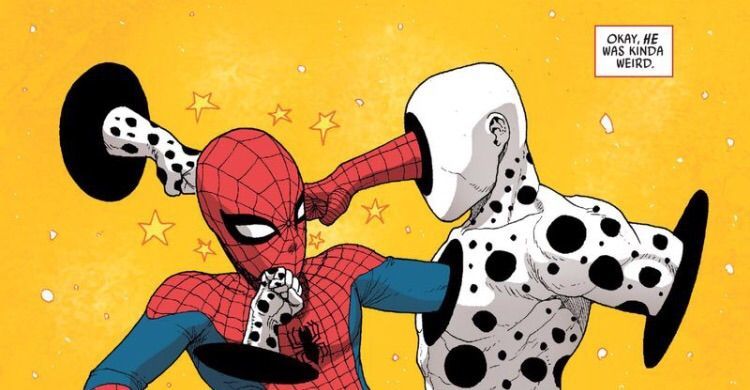 Apart from the villain reveal, Sony Pictures Animation also confirmed the spooky design of the character with a still from Across the Spider-Verse. The photo shows Miles accidentally kicking into one of the portals across The Spot's body, striking Gwen Stacy, who is suited up as Spider-Woman. The Spot will be voiced by Jason Schwartzman, however, at this time, it's unknown how The Spot will factor into the narrative of the Spider-Man movie.
Earlier, Sony Pictures Animation had given a summary of The Spot's abilities, revealing how he will go up against Miles Morales and his Spider-Team. "Spot's whole body is covered in interdimensional portals (made to feel like "living ink") that can send him anywhere he wants to go. He can also make these portals appear out of thin air to transport objects and people at will," the official description says.
What Will Be The Plot of Spider-Man: Across the Spider-Verse?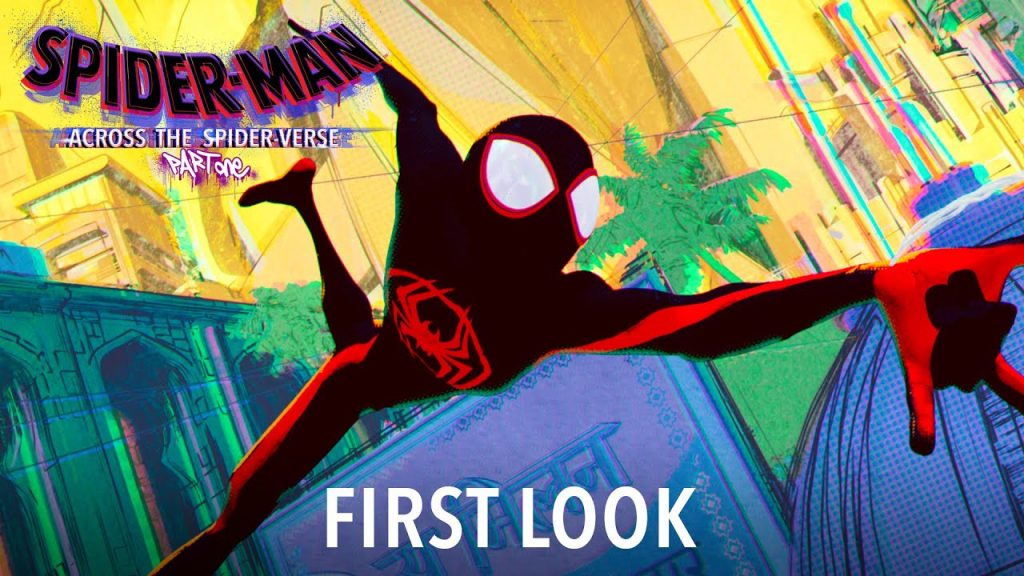 The film will be set after the events of Spider-Man: Into the Spider-Verse, and the sequel will expand on Miles Morales's adventures in the multiverse. As per producers Chris Miller and Phil Lord, Across the Spider-Verse is bigger than the original film, featuring the biggest crew of an animated film to date. This increased scale goes for the characters of the film; while Into the Spider-Verse had 40 unique character assets and models, the sequel will showcase 240.
Apart from Gwen Stacy and Miles, Across the Spider-Verse will also have many popular Wall-Crawlers. The teaser of the movie revealed that Miguel O'Hara/Spider-Man 2099 (Oscar Isaac) will also feature while new footage at CinemaCon 2022 confirmed the debut of pregnant Spider-Woman/Jessica Drew (Issa Rae).
Watch the trailer below:
Spider-Man: Across the Spider-Verse will hit the theaters on June 2, next year while its sequel Spider-Man: Beyond the Spider-Verse will release on March 29, 2024.
Source: Sony Pictures Animation
Thanks for your feedback!