T.J. Holmes, the well-known American journalist, is gearing up to pamper his ladylove, Amy Robach, on her 50th birthday. The pair can now publicly embrace their romance without having to act phony, at least. Previously, it was the co-anchors who reported the news, but recently, their own relationship has made headlines. On November 30, 2022, photographs of the GMA3 co-anchors holding hands in a car during a vacation in upstate New York and snuggling up at a bar fueled dating rumors.
When did Amy Robach and T.J. Holmes start dating?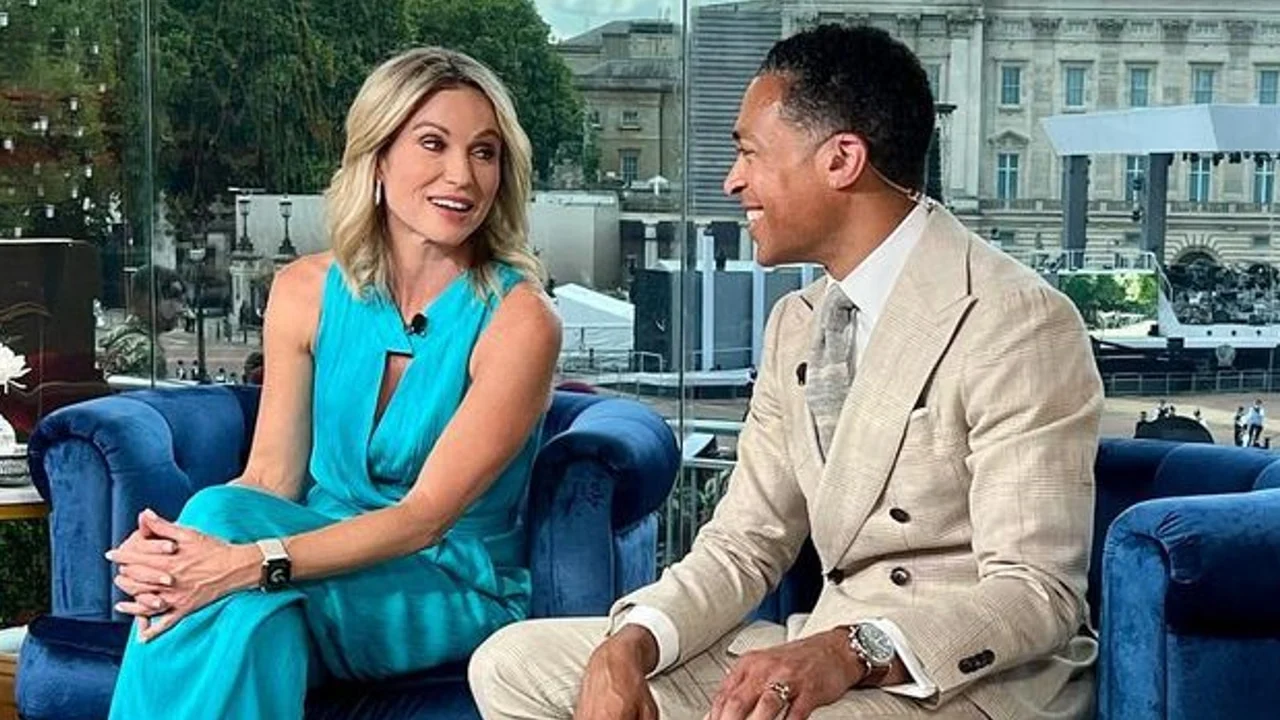 The photos instantly created a buzz online as people questioned their individual marriages. In February 2010, Robach married actor Andrew Shue, while Holmes married attorney Marilee Fiebig in March 2010. The two former anchors are currently going through divorce proceedings with their respective spouses, but this hasn't stopped them from seeing each other or planning surprises for each other.
T.J. Holmes was spotted shopping for jewelry on a Saturday before his girlfriend Amy Robach's 50th birthday this week. The Daily Mail obtained images as Holmes was spotted gazing at gold necklaces from Tiffany & Co. and gold rings in a David Yurman store in Manhattan's financial district.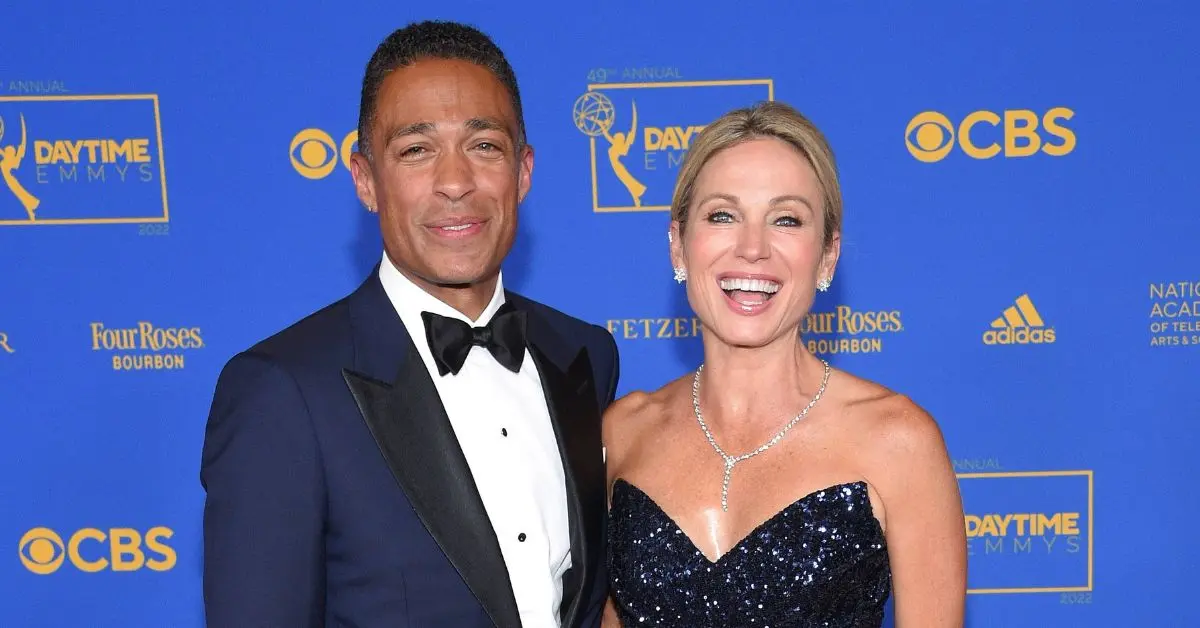 Also Read: T.J. Holmes and Amy Robach Engage in Puzzling PDA After Being Ousted From Good Morning America for Shocking Adulterous Scandals
Amy Robach was seen grocery shopping in the same neighborhood as Holmes was seen shopping on the same day. After a lengthy mediation process, ABC News announced two weeks ago that the controversial "Good Morning America" hosts would be leaving the network.
Also Read: "Morale is at an all-time low": T.J. Holmes and Amy Robach Get Rare Support From ABC Employees, Claim They Didn't Violate Company Policy With Consensual Affair
T.J. Holmes is gearing up to surprise Amy Robach for her milestone birthday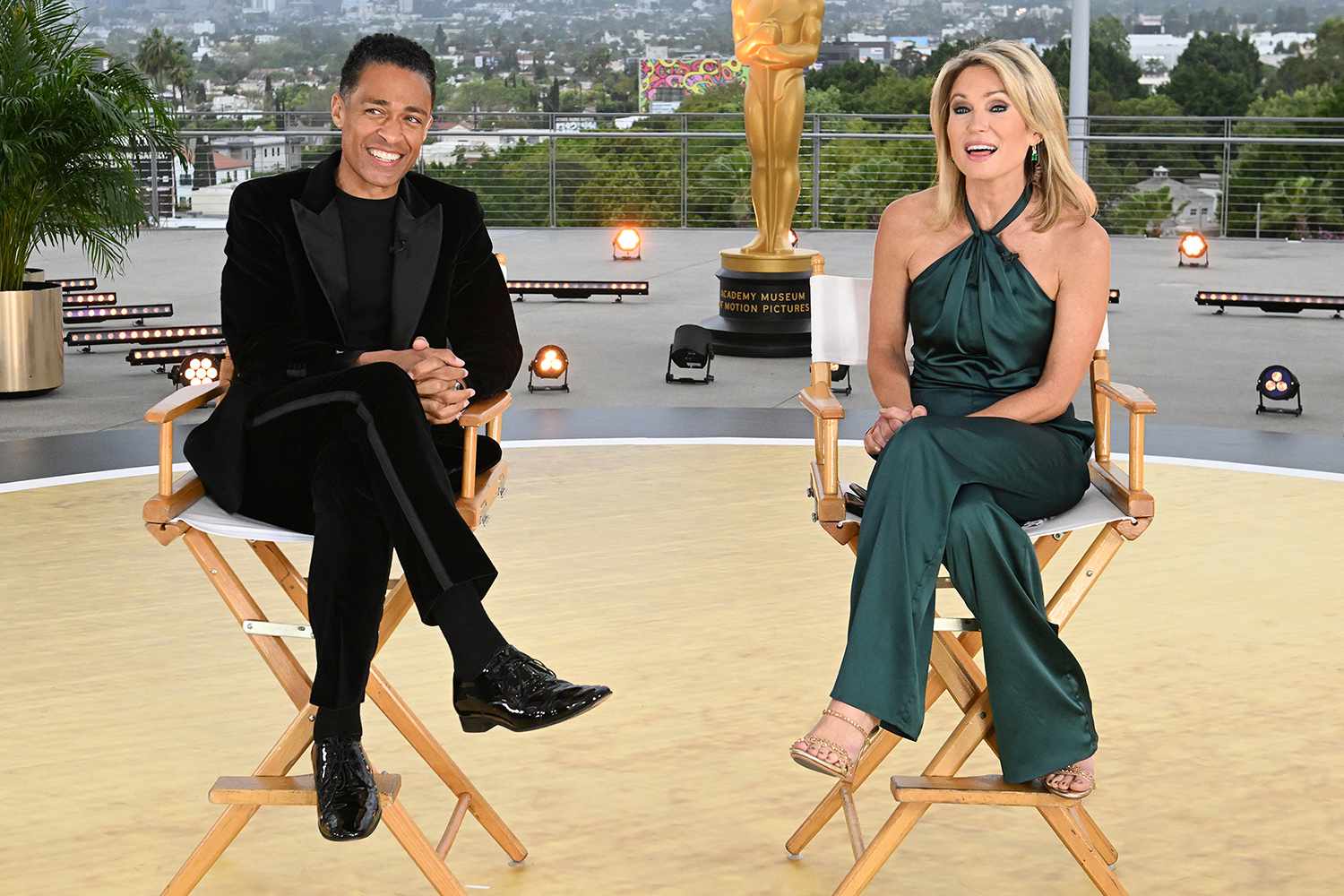 Given the expensive price tag, Holmes dressed down for the occasion in a navy blue winter coat, black and white sweatpants, and sneakers. Robach may relocate the sentimental gift from around her neck to that finger, and one can hear wedding bells too. In fact, according to PageSix, Holmes' soon-to-be ex-wife, Marilee Fiebig, was sighted without her wedding band for the first time just a few days ago.
While Amy Robach and Holmes' romance is still going strong, their careers have faltered. The pair were fired from ABC last week after their professional affair became too much of a distraction for the network, according to insiders.
Also Read: T.J. Holmes and Amy Robach Unfazed by 'Forced Retirement' as ABC Kick Out Adulterous Couple to Save Image
T.J. Holmes was happy as the TV stars hugged on the sidewalk last month. Robach, who is 49 years old, softly placed her legs around Holmes' waist. Furthermore, the couple was seen strolling hand in hand. In California, the couple was all smiles as they held hands and locked lips, enjoying the time of their lives because they no longer wished to conceal their romance. They were spotted on the same day that their ABC contracts were signed, and both the anchors left ABC.
Source: Page Six