The happily married celeb couple makes the universe better once again. Ben Affleck and Jennifer Lopez married and were spotted enjoying their time as husband and wife in Paris. The good news kept coming from this couple as we even got some new memes from the actor as he was photographed sleeping on his boat. However, that was not the last or the least the couple has had to provide to the universe, as Ben Affleck is now officially confirmed to return as the Batman!
History has a way of repeating itself with Ben Affleck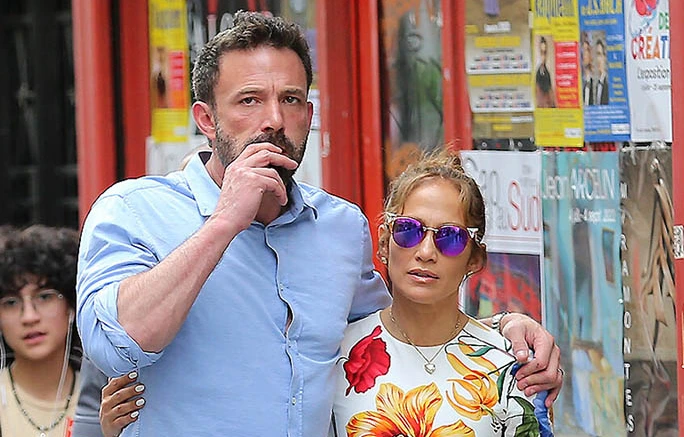 Believe it or not, Ben Affleck and Jennifer Lopez were already quite the couple in 2001, when the word "Bennifer" got coined. On July 15, 2022, we first learned of the actor and Jennifer Lopez's impromptu Vegas nuptials. A Little White Chapel in Las Vegas hosted the couple's intimate wedding ceremony where they exchanged vows in front of their children. Rumors float around that the couple is planning a larger wedding for their relatives and friends.
There was a lot of discussion about Ben Affleck's interpretation of the legendary character when he was revealed as the new Batman a few years ago. However, the actor has declared that after his appearance in The Flash, he won't be reprising the role after a couple of films that had mixed reviews and a terrifying experience filming The Justice League. At least that would have been the final nail in the coffin for his role in DC, but luck would have "Batfleck" return!
Also Read: 'Not just another cream': Jennifer Lopez Reveals 'Booty Cream' With Scintillating Nude Image To Celebrate 53rd Birthday, Says Ben Affleck Appreciates Her No Makeup Look
The Batman of the Snyderverse returns!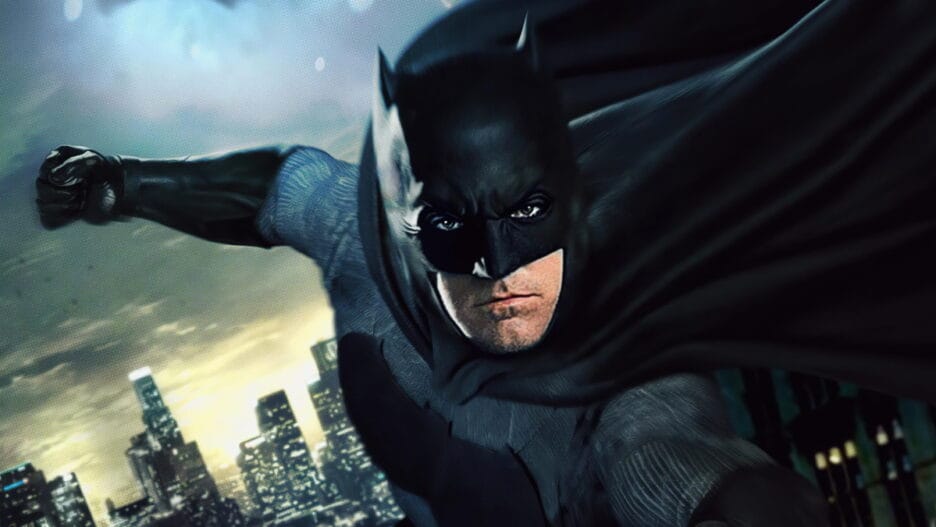 In the Aquaman sequel, Aquaman and the Lost Kingdom, Ben Affleck will return to the role of Batman. Jason Momoa, the star of the movie, made the announcement in an Instagram post that included a selfie of the two actors.
Batman v Superman: Dawn of Justice, Justice League, and Suicide Squad are just a few of the movies Ben Affleck has previously appeared in as the cape-wearing vigilante. He first announced his retirement from the role in 2019. But when it was revealed that Ben Affleck would reprise his role as Batman in the 2023 film The Flash, we now know he would also be featured in the Aquaman sequel.
Also Read: 'Affleck Takes a Nap – He's CUTE, Depp Does It – He's a MONSTER?': Johnny Depp Fans Call Out Internet Hypocrisy After Ben Affleck Nap Photo Gets Compared to Infamous Depp Pic
Twitter appreciates the universe for the good news
Fans of the DCEU and celebrity gossip both joined forces on Twitter to appreciate the star putting on the suit once more. It really looks like the universe seems to be healing as things that were once torn are getting glued back together. Fans are now anxious to see what the caped crusader's role would be in the Aquaman sequel.
I'm glad Ben Affleck's doing well. I've always been a fan of his and it's very clear he's spent the last few years of his life battling some demons. Him getting married to Jennifer Lopez and spontaneously returning as Batman can only imply he's in a better place now! https://t.co/NfqtCnJEK8

— Ben 🎬 (@ReelEnthusiast) July 29, 2022
Whatever @JLo doing to my man @BenAffleck ma'am keep doing it!!! You might end up being #Catwoman #Batman #Aquaman2 #BenAffleck

— Miggy Mouse (@MiggyMouse650) July 29, 2022
Ben Affleck marries Jennifer López and that made him so happy that he's willing to return as DCEU Batman.

Thank you JLo.

— Sharon ⚡️ (@Sharito742) July 29, 2022
Just wanna give a big shout out to @JLo for backing up Ben Affleck on being Batman.Thank you from the bottom of every nerd's heart who is thankful for this great news we've all received. Matt Damon, you told him not to do it, shame on you. I see you. #ThankYouJLo #BatfleckReturns

— Shawn Perkins (@ShawnPe72302329) July 29, 2022
It happened 😂 ben affleck married Jennifer lopez and he's back as Bruce Wayne … the world is healing #Batfleck #BenAffleck #Batman https://t.co/jM7gnhBmX8

— Ben's plaid shirt 👕 (@BensShirt) July 28, 2022
You know you're on another level when in the span of the few weeks you get married to Jennifer Lopez and then the whole world's celebrating your return as Batman.

Ben Affleck is on some KING SHIT 👑

— Stallion (@Spagggs) July 29, 2022
As it seems that DC might be beginning to patch things up with their actors. There is still no news of Henry Cavill returning anytime soon as the Man Of Steel we have come to love him for. However, time will tell what the ex-Superman is up to nowadays. As for now, we will enjoy whatever good news we can get.
Aquaman and The Lost Kingdom comes out on March 17, 2023
Source: Twitter
Also Read: 'So Many Karens Getting Salty': Ben Affleck Tears Up During Birthday Dinner With Jennifer Lopez in Paris, Internet Claps Back
Thanks for your feedback!