Ben Affleck and Jennifer Garner sparked dating rumors, after portraying each other's love interests in the 2003 film Daredevil. The couple was soon head over heels for each other and tied the knot in June 2005. They remained married for ten years before parting ways in 2015. Followed by their decision to go separate ways, they finalized their divorce in 2018 and decided to co-parent their three children.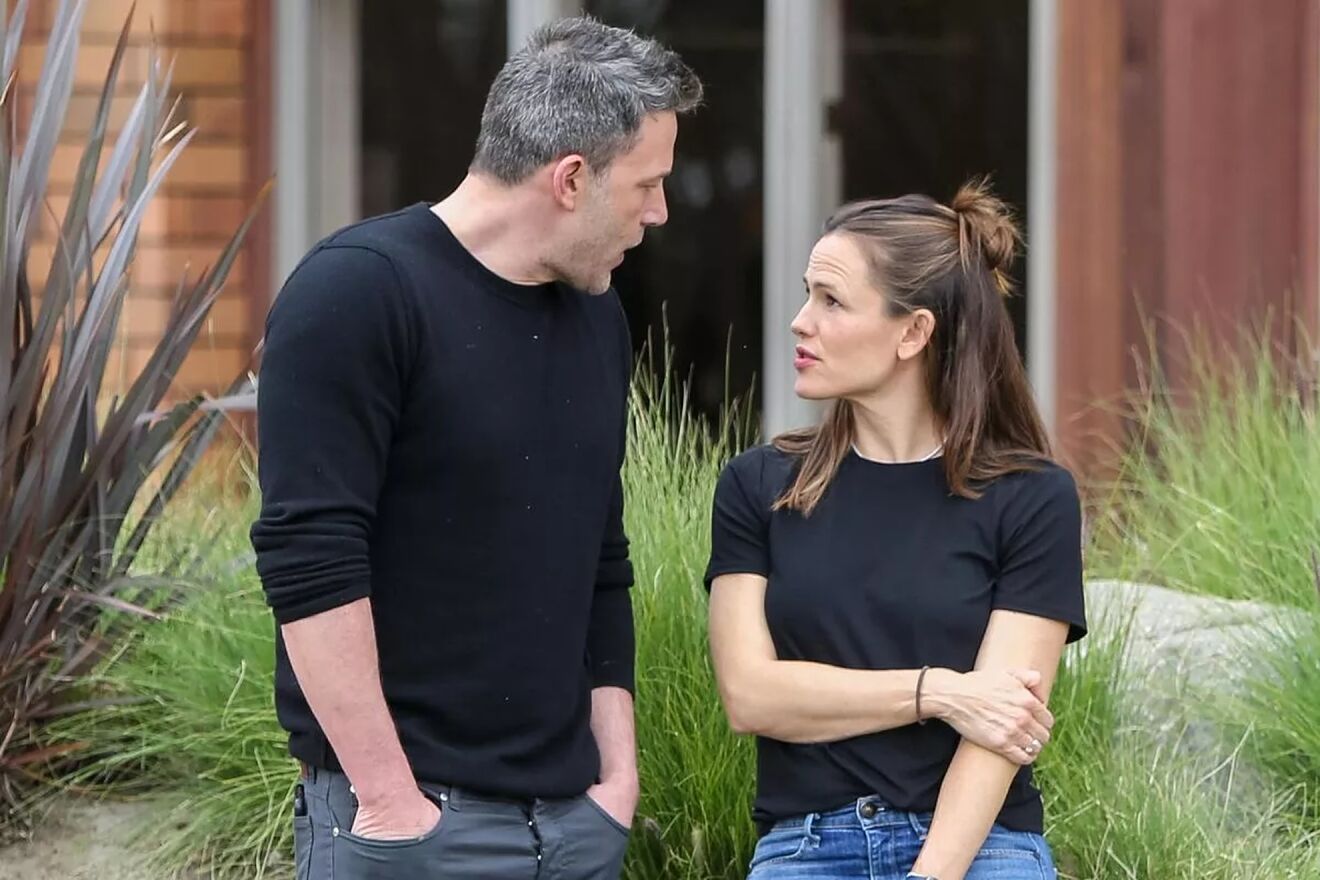 The Batman actor married the singer-actor, Jennifer Lopez in 2022. Garner has also moved on with the American businessman, John Miller. The exes have remained on good terms with each other. Not only his ex-wife, but Affleck also appears to be on good terms with her boyfriend John Miller.
Read More: Ben Affleck's Sweetheart Jennifer Lopez Sends a Clear Message to Ex-husband Marc Anthony Marrying Former Miss Universe Nadia Ferreira
Ben Affleck's Friendly Meeting With John Miller
Ben Affleck was recently spotted in what appeared to be a friendly conversation with his ex-wife's boyfriend, John Miller. Page Six released snaps of the Deep Water star with Jennifer Garner and John Miller outside the Elektra star's house.
Ben Affleck was seen in tan pants and a white T-shirt with colorful sneakers and had a black coat on. Jennifer Garner opted for a casual look as she styled a blouse, a navy cardigan with jeans, and sneakers. Her boyfriend also went with a causal look with jeans and a checkered shirt and was seen carrying a duffle bag with him.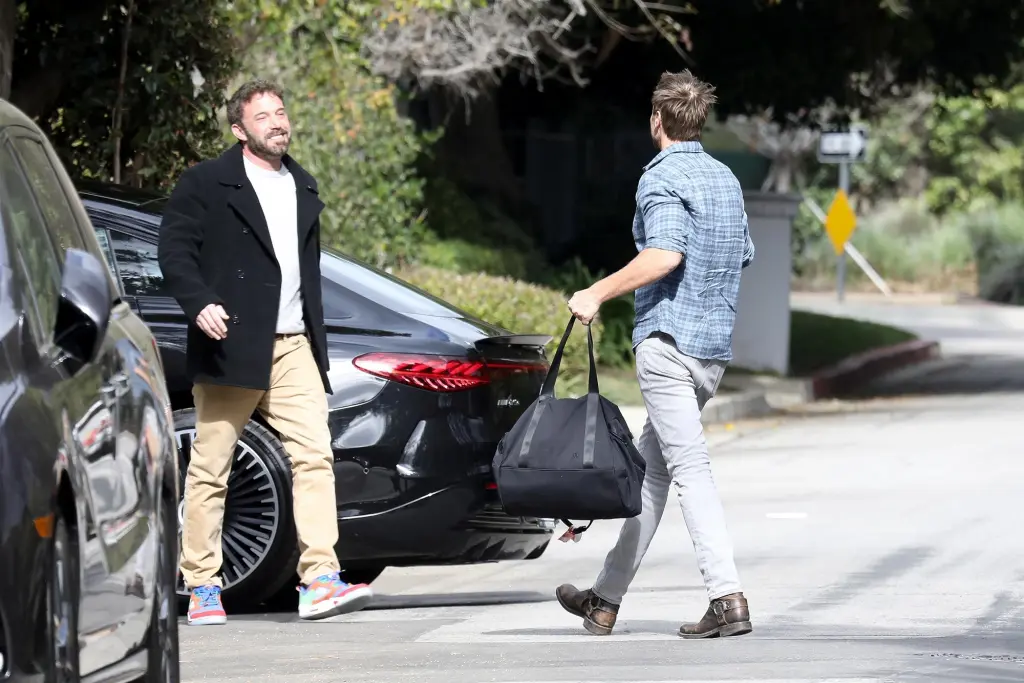 Affleck, who was waiting for Garner outside her house, greeted Miller with a smile. While she went to park her car, John Miller and the Argo star shook hands and had a small conversation. Soon the Peppermint star also joined the duo and the three of them walked into the house together.
This is not the first time Affleck and Garner were seen together. The Alias star recently joined her ex-husband and his wife, Jennifer Lopez, at a musical event to cheer for her 14-year-old daughter, Seraphina Affleck.
Read More: "She slapped me back": Jennifer Lopez Injured Jane Fonda After Slapping Her, Cut Her Face With Marc Anthony's 8.5 Carat Blue Diamond Ring
Ben Affleck And Jennifer Lopez Spend Quality Time With Their Children
Ben Affleck and Jennifer Lopez spent some quality time with their children last weekend. Jennifer Lopez's daughter, Emme Muniz, and Affleck's kids, Seraphina Affleck and Samuel Affleck, also accompanied the couple.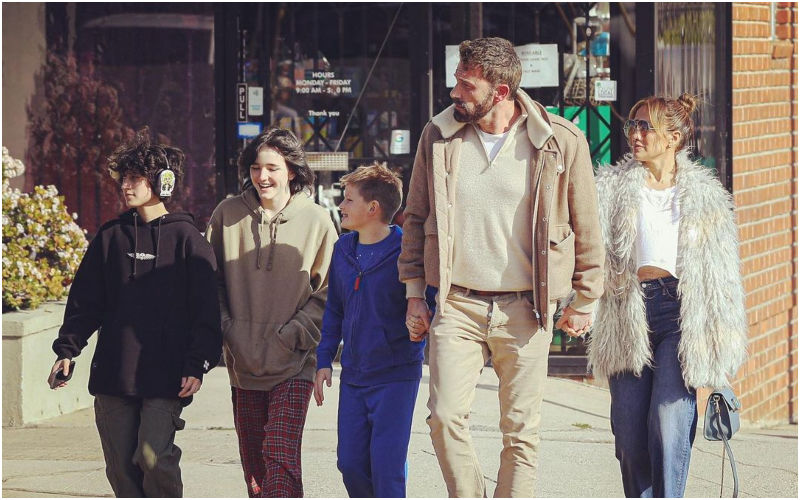 The Gone Girl star and Lopez did not hesitate to show affection toward each other. The couple held each other's hands as they crossed the road. The Selena star recently shared that she and her husband have moved into their new house with their children. And seems like the couple and their kids are trying their best to fit into their new family.
Read More: Jennifer Lopez Went to Extreme Lengths to Fulfil Alex Rodriguez's Fantasy, Dressed Up as His Ex to Make Him Happy
Source: Page Six