Jonathan Majors has been in the headlines due to several rumors and speculations which is going around in the entertainment industry, including allegations of his abuse and assault. Recently, news has emerged of romantic relations between Majors and Meagan Good, raising doubts among fans and increasing curiosity about the alleged woman behind the assault charges.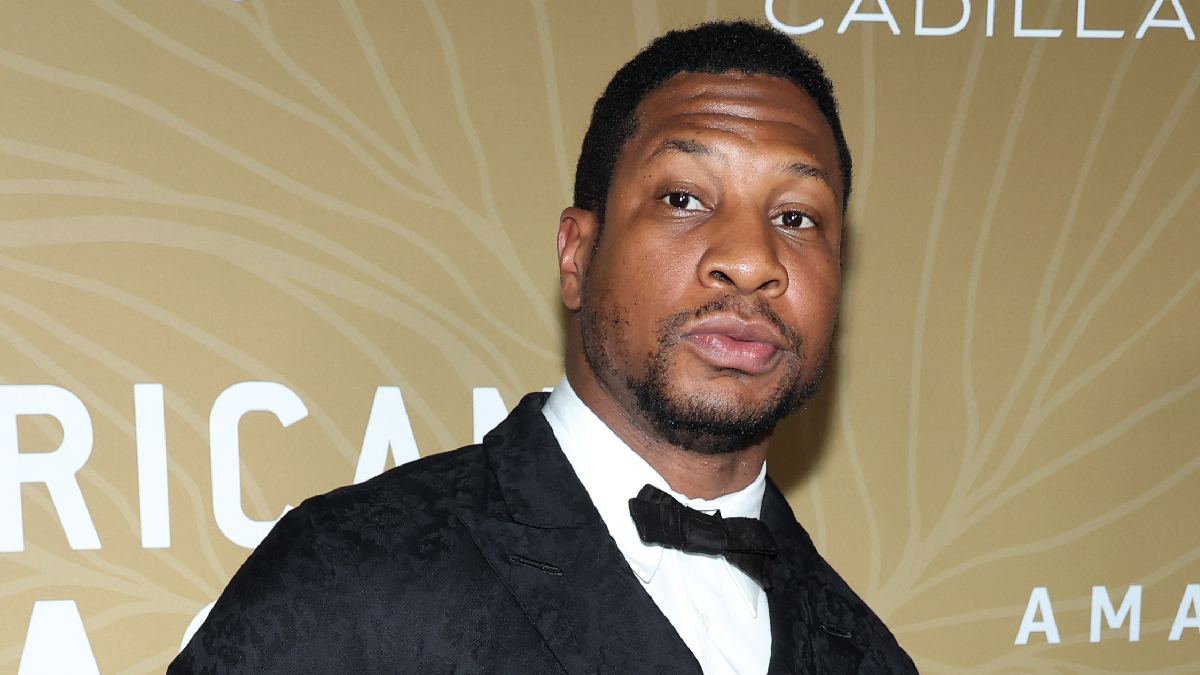 Read more: Marvel Made a Big Blunder With Jonathan Majors' Kang Post Credit Scenes That Might Haunt Upcoming MCU Movies
Fans have been eager to learn who the accuser of the assault is, and many have made connections to the 41-year-old, best known for her performance in Shazam, as the news had spread.
Jonathan Majors Spotted With Rumored Beau Amid The Assault Case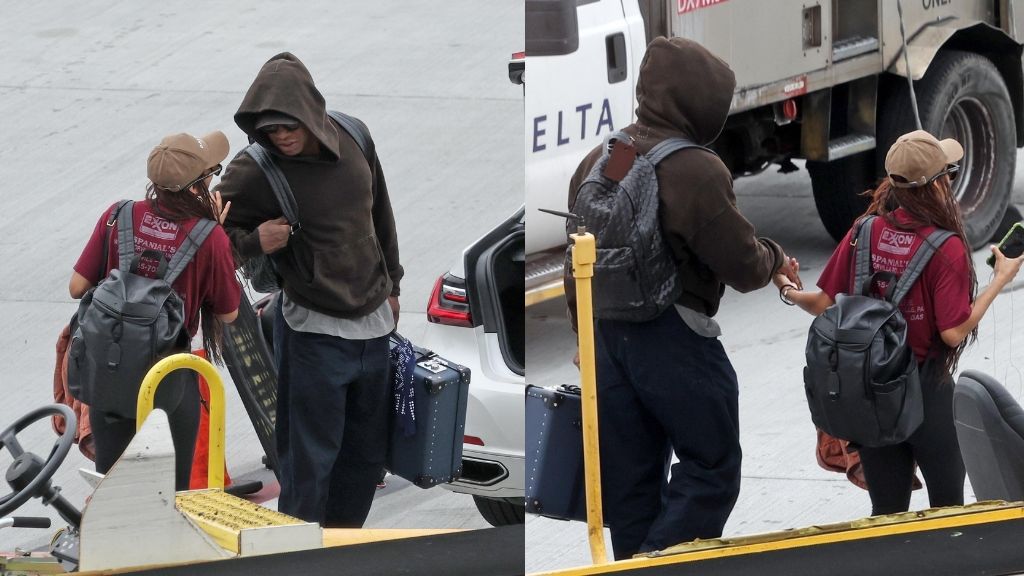 In the middle of ongoing legal troubles, Jonathan Majors has reportedly entered into a romantic relationship with Good. While their relationship is described as fairly new, insiders have revealed that the two have grown close in recent weeks.
The pair recently caught the attention of onlookers when they were spotted together at an Alamo Drafthouse in Los Angeles. Witnesses captured images of Majors and Good engaging in conversation, holding hands, and waiting in line for food, further fueling speculation about their budding romance.
The Marvel performers opted for a low-key look during their outing, donning a dark green hoodie, black pants, a baseball cap, and sunglasses. However, this new relationship comes amidst legal trouble for the actor.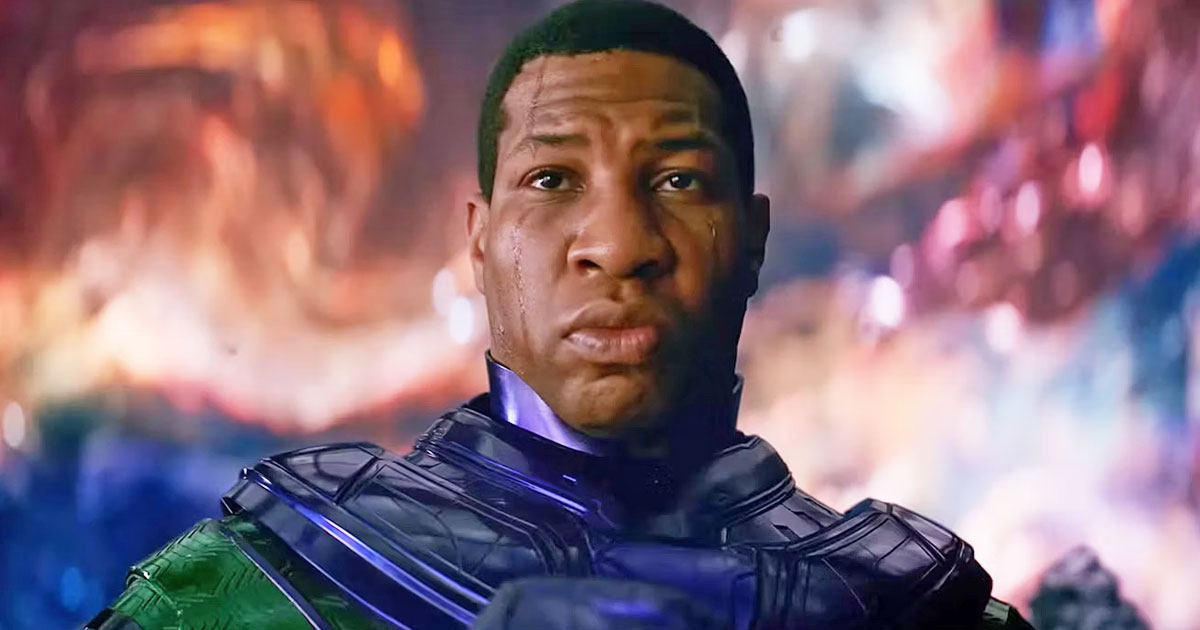 Read more: Every Woman Jonathan Majors Has Dated So Far as Marvel Star Goes for Damage Control by Dating Meagan Good
The 33-year-old is currently facing assault charges following an alleged domestic dispute with his ex-girlfriend in Manhattan earlier this year.
Despite the charges, he maintains his innocence, with his attorney, Priya Chaudhry, strongly defending him. Chaudhry asserts that Majors was the victim of physical assault, rather than the perpetrator, and claims to possess video evidence supporting their claims.
She also announced the case as racially biased and explained,
"When Mr. Majors showed a white police officer the injuries the woman caused him, the white officer got in Mr. Majors' face and taunted him, saying that if the officer were to slap Mr. Majors, the officer wouldn't break his finger."
As the legal proceedings unfold, it remains to be seen how Majors' relationship with Good and the assault allegations will impact his personal and professional life. 
Meanwhile, in the middle of these stories, fans have taken to social media, drawing connections between the actress and the alleged woman who pressed assault charges against Majors. 
Fans Connected The Assault Allegations To Meagan Good
The entertainment industry is abuzz with speculation as fans make connections between Meagan Good and the recently emerged assault allegations.
Read more: "Meagan Good never went public with any men": Jonathan Majors Dating DCU Star Amid Domestic Abuse Charges Concerns Fans
With social media platforms buzzing and discussions intensifying and fans have been quick to link Good to the distressing assault claims, giving rise to a flurry of rumors and speculations. Earlier this month, several sources reported that both celebrities were in a romantic relationship, further fueling the conspiracy surrounding the situation.
The Intruder performer renowned for her remarkable performances in films like Think Like a Man and Shazam, finds herself unintentionally caught in the eye of the storm as fans eagerly want to know the truth behind the alleged assault allegations.
What is Meagan doing with him?

— Angel Emoji 👼🏾 STAC (@HeavensGemini) May 21, 2023
Lets make it look good…here, hold my hand.

— The Brave Introvert/ Did the thing (@4everTae) May 21, 2023
I was really hoping that Megan Good story was just a nasty rumor

— We ❤️ Jews (@LaCienegaBlvdss) May 21, 2023
She going thru it she going through life tough right now

— Lionel Cobb II (@CobblloTheGreat) May 21, 2023
As enthusiasts attempt to unravel the mysteries surrounding the assault allegations, one fan remarked, "The dots are dotting," firmly convinced that the mystery woman supposedly abused by Majors is none other than Good.
So was Meagan Good the woman that Jonathan Majors was texting? Because the dots are dotting.

— Jason (Alphabet Wakandan Warrior) (@EscaflowneClown) May 13, 2023
Further, other social media users support the thoughts of the other fans.
Exactly what I was thinking. And so many are thinking it's just a PR stunt. This would make plenty sense if the woman lost it over this. I think everyone forgot about what started all this.
There's so much to be said if BW really, really consider what isn't.

— C K (@CK79561892) May 14, 2023
While no official confirmation has been provided regarding Good's involvement in the case, fans remain captivated and tirelessly seek answers.
However, it is important to note that no official confirmation has been made regarding these claims, and the truth remains to be established.
Source: TMZ