Whenever we hear the name Hulk, we automatically have an image of a huge green-colored man who is powerful as anything! He possesses extreme power and strength. Oh, and also, he has anger issues. Lol. However, his alter ego, Bruce Banner is the opposite of him. He's physically weak, socially withdrawn, and emotionally reserved. The Hulk debuted in the MCU in The Incredible Hulk (2008) played by Edward Norton and in Avengers (2012) by Mark Ruffalo. Since then, Mark has been playing the character and living in the skin of it. The Hulk may look dangerous and scary because of how he looks, but he has become a loveable character despite all this and his anger issues. He has a solid fanbase and they have come up with some unnoticed details about him. Let's have a look at them! Check it out. Also, if you have any detail(s) to share, comment and let us know! See you there.
1.  How Hulk Was Wanting Thor To "Stay" In One Of Thor: Ragnarok's Scenes! Poor Guy Has Been Lonely Almost All His Life 🙁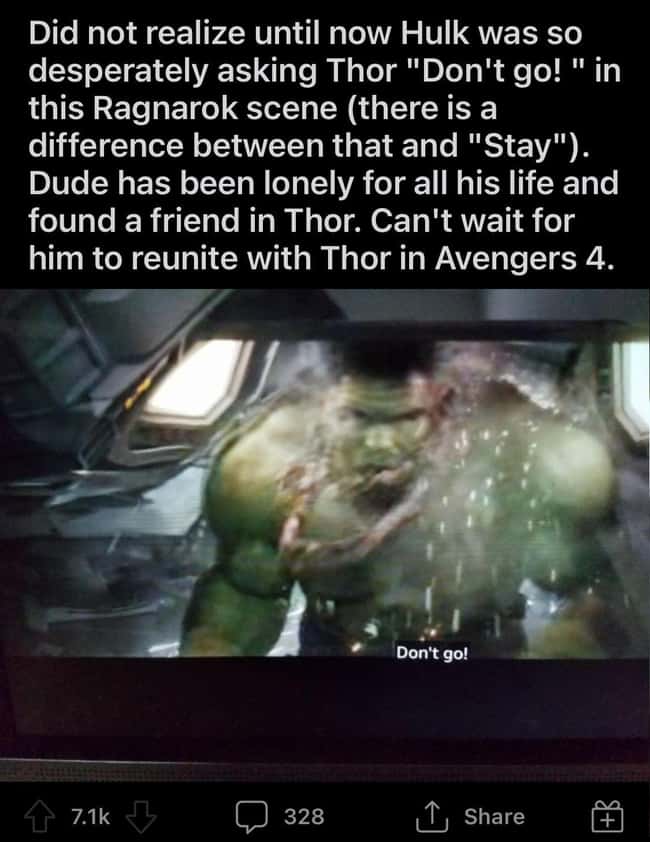 2. If We See, Bruce Is A Very Nice Person And Is Always Ready To Be For His Friends, No Matter What!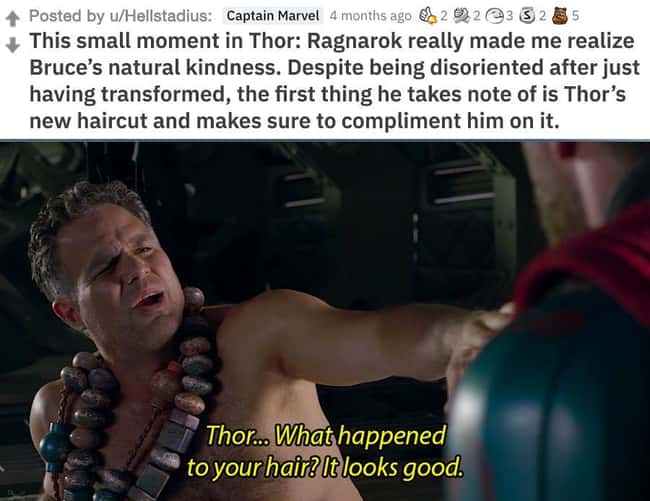 3. Hulk Reversed Thanos' Snap, Something Which Was Almost Impossible. However, He Doesn't Get The Due Credit. Why? Just Because He Didn't Die In A Battle?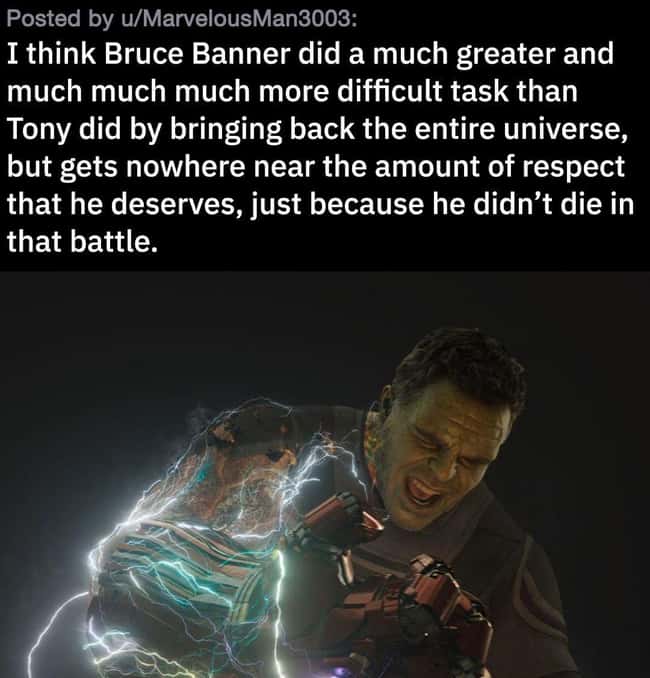 4. In Infinity War, Bruce Thought Hulk Was Hated On Earth. However, Bruce Was Surprised That They Had Named An Icecream Flavor After Him! That's So Sweet, Quite Literally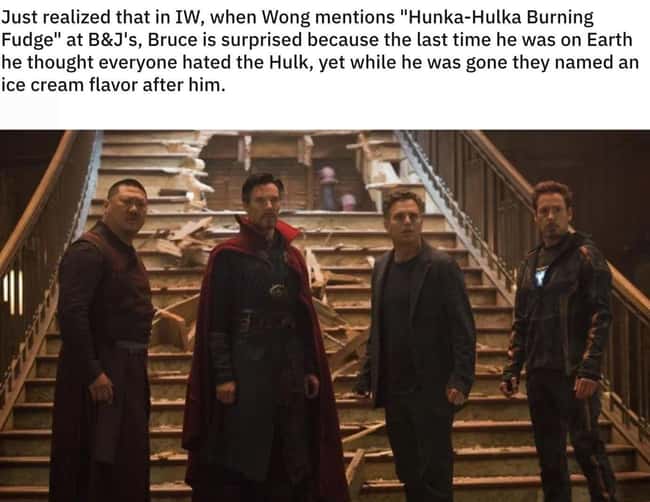 5. Shoutout To Hulk For Single-Handedly Killing A Member Of The Black Order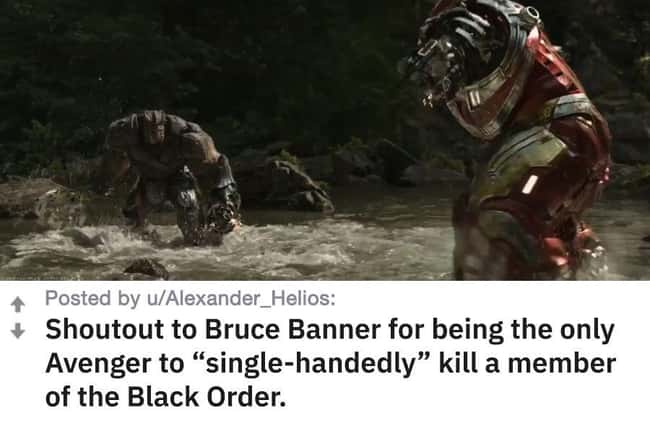 6. He Was The Only And Last HUMAN To Visit Asgard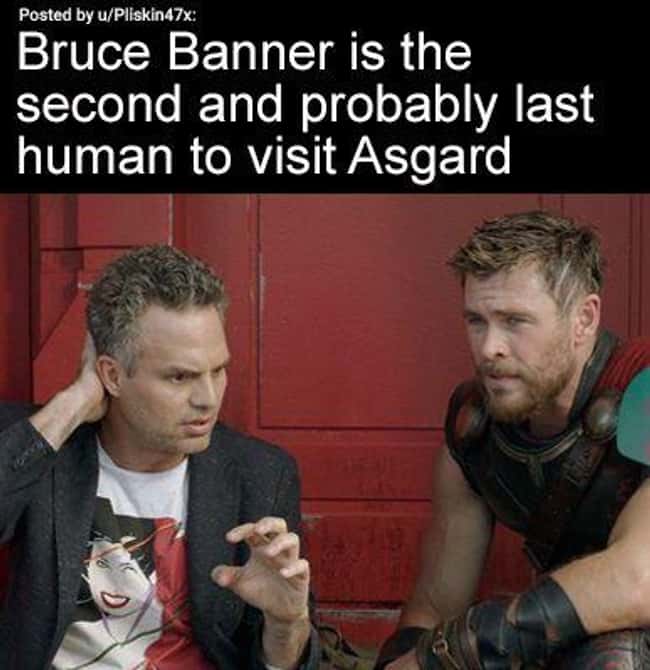 7. Hulk Went Through A Lot Of Ups And Downs During His Journey. But Finally, He Learned To Be At Peace With His 'Self'
8. When People Disagree That The Incredible Hulk Isn't MCU Canon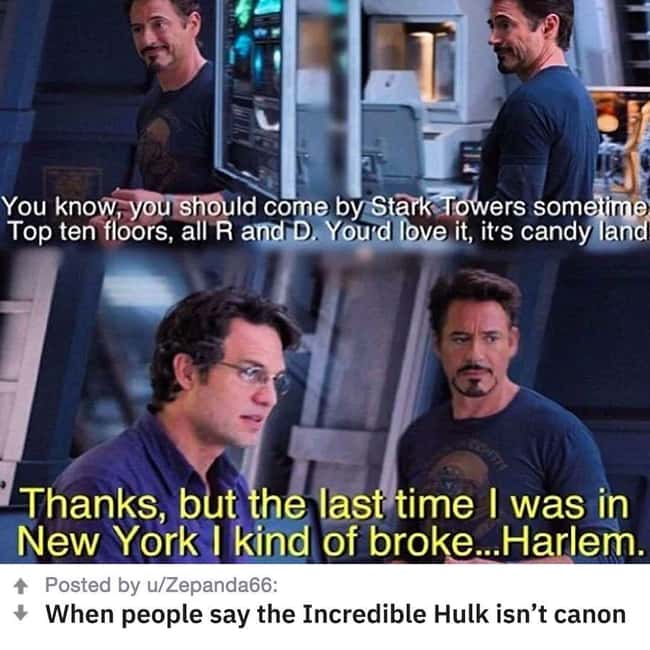 9. Iron Man And Hulk, Earth's Mightiest And Strongest Heroes Got Scared By A Rabbit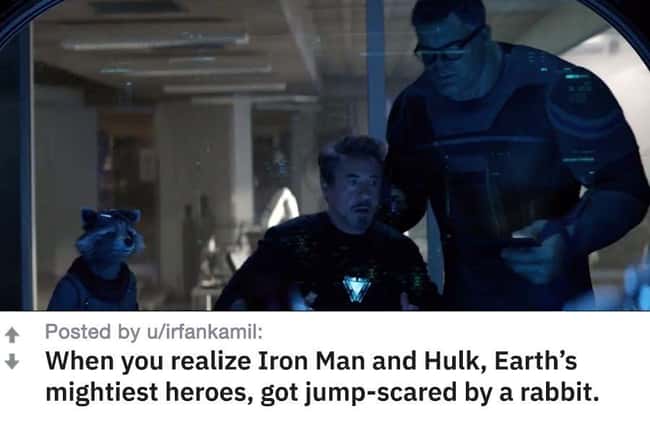 10. Tony's Stretchable Pants Doing Wonders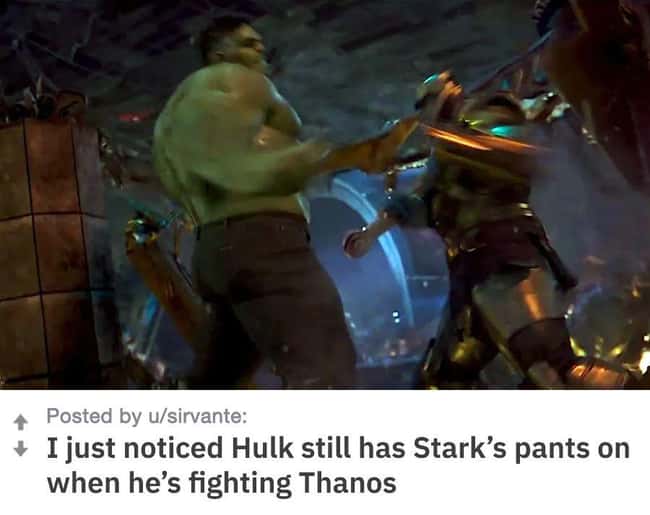 11. They Could've Given More Screentime To Hulk Given His Unbeatable Power And Strength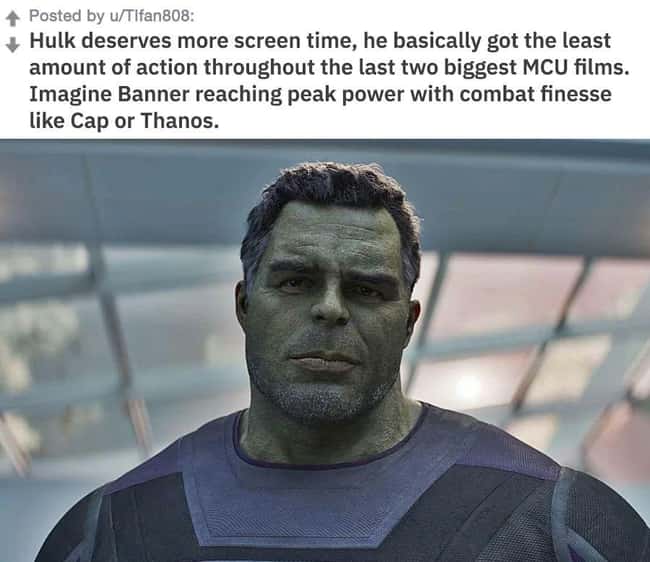 12. Hulk Ain't Hulk If He Isn't Borrowing Clothes From People Around Him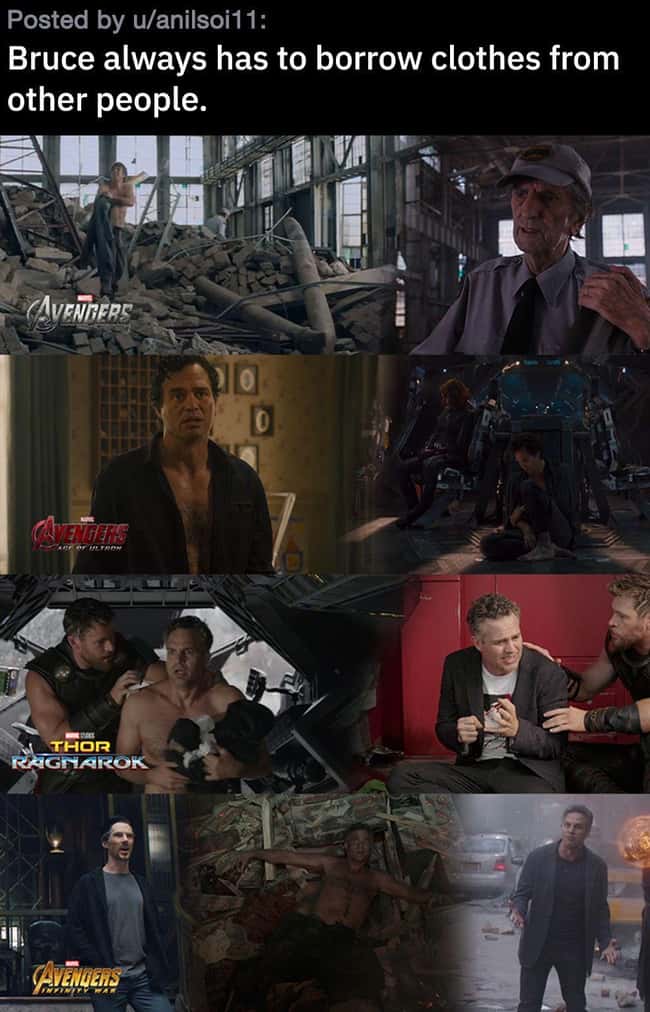 13. Bruce Being One Of Us When We're Suddenly Called In For A Family Get Together Lol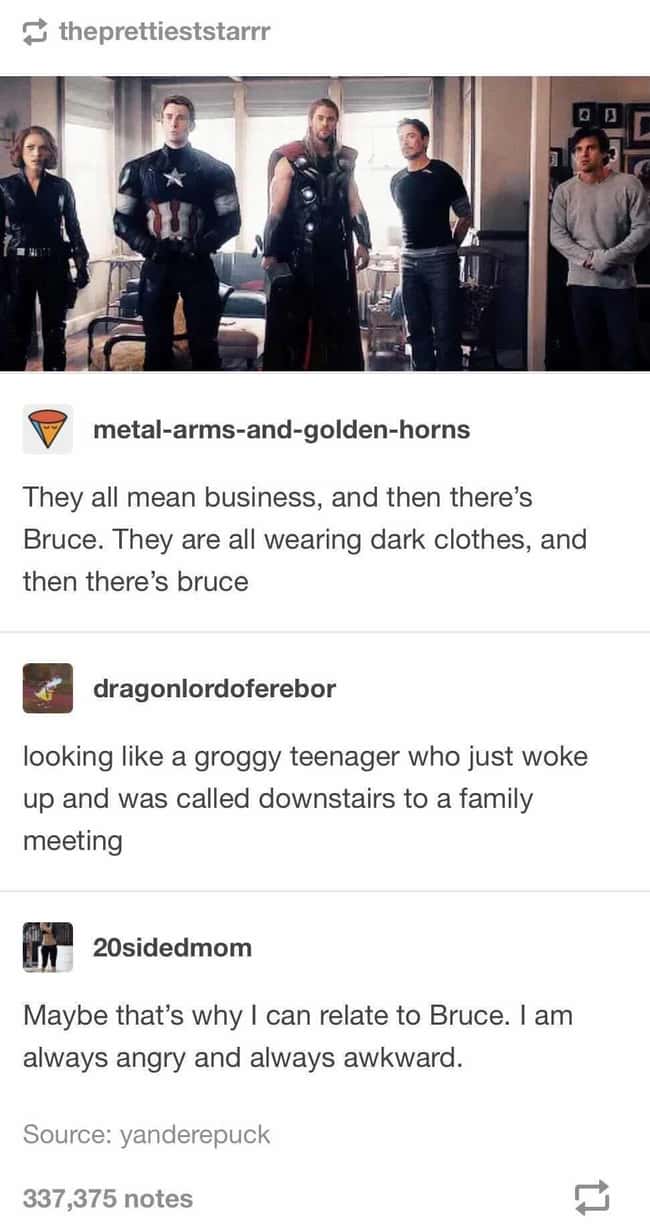 14. People Can Say Whatever They Want To. The Truth Is- Earth Doesn't Hate Hulk!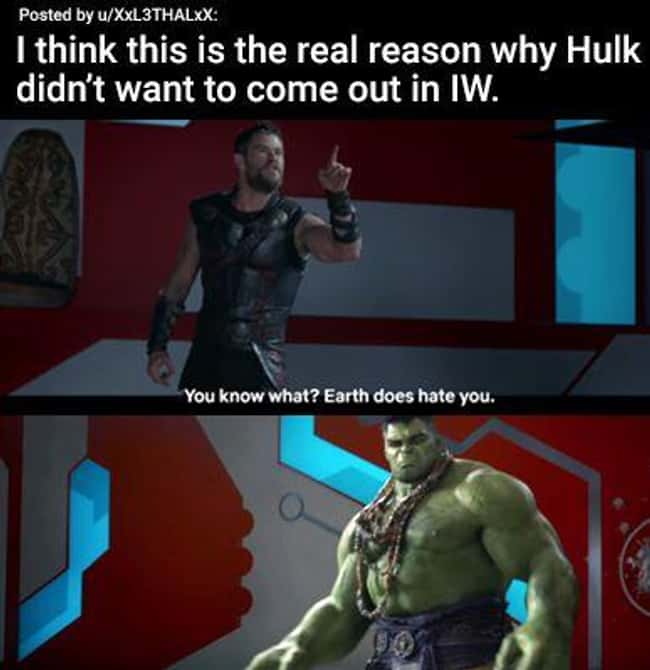 15. As I Said Above, Hulk Is A Human, Like US. He Has Chest Hair, Yes He Does! CGI In AoU Is Commendable