Kevin Malone plays an accountant in the show The Office. But how many of you know he also keeps an account of his calories while saving time and effort by saying minimum amount of words for communication apart from keeping an account of the expenses at the office? But in the end he had to spend all his unused calories by repeating the same word over and over again.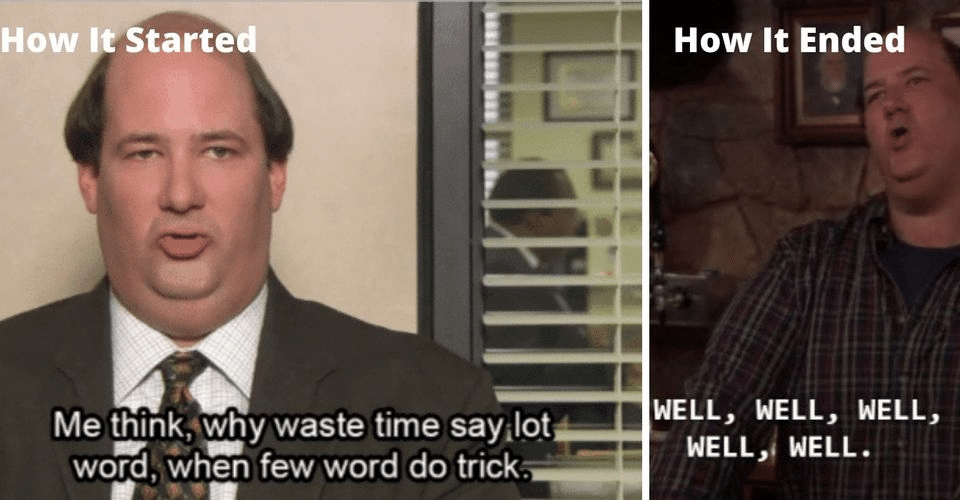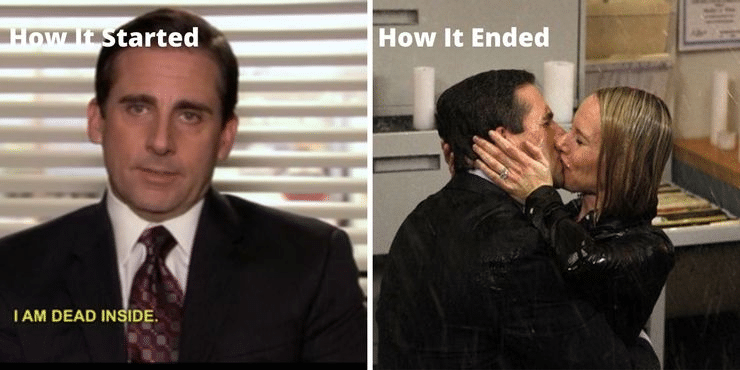 Michael seemed like he was really dead inside by his poor management skills and dumb jokes which were kind of hilarious. But the real reason for all this is that he was deeply lonely. However he finds his true happiness and contentment when he finally meets his love of life who herself is as strange as Michael. In the end, everyone including the audience is happy for Michael.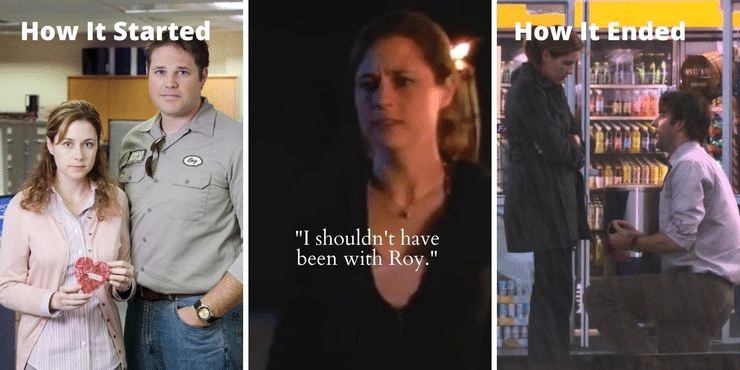 In the beginning of the show Pam Beesly was engaged with Roy for a long time. However the fans including Pam knows that her heart went out for Jim Halpert the salesman. But she would continue with Roy even though he was a jerk. But later when Jim confessed her love to Pam and left Scranton and came back again to ask Pam for a date, it all began to blossom into an awesome love story.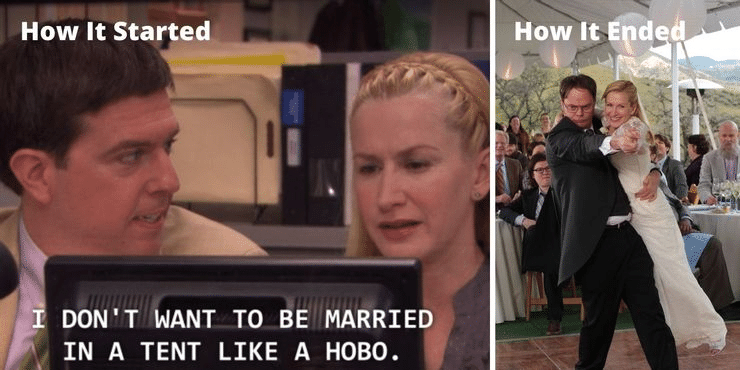 No offense to cat lovers but we should have judged Angela's character by her excessive love towards cats. She has an affair with Dwight and later breaks up and gets engaged to Andy Bernard. Later she had to give up on him and holds a contract affair with Dwight again. In one episode she calls Pam "The office carpet" but we all know who the real one is.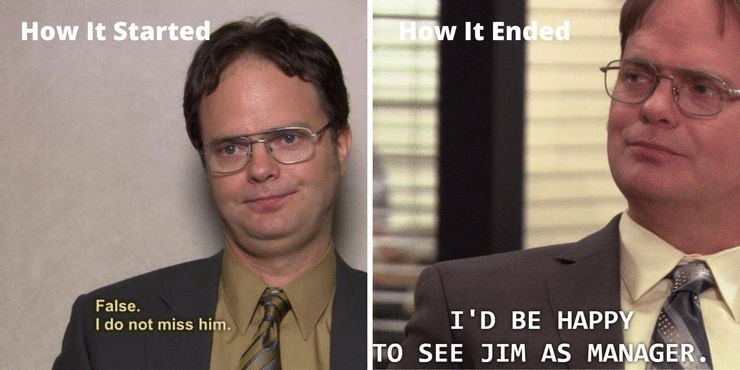 Best relationship shared by anyone in this show would be, hands down, the charming relationship between Jim and Dwight. The pranks, quirky behavior, irreverent punchlines are the main treat of watching this show. As the show ended they got tired of everything they had been doing and started admiring each other. Which was a happy sweet ending for their chemistry.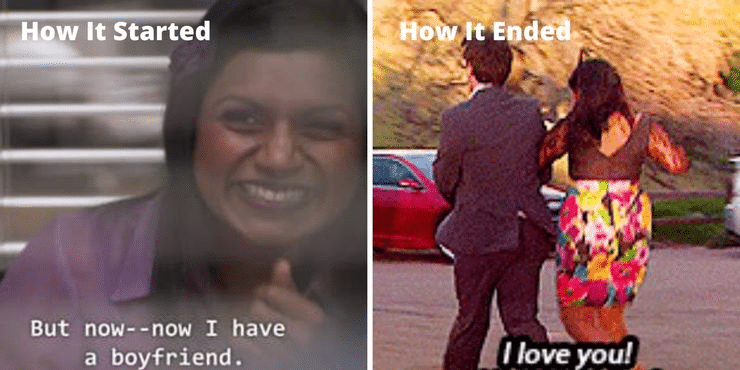 Kelly Kapoor has undergone a drastic change from season 1. In season 1 she behaved conservatively as like most of the people from her country. Later from season 2 she had showcased her love for fashion and adherence to office gossips. She also finally confessed her love to gossip. After seeing Ryan at Dwight and Angela's wedding she had to move on the with him and run of into the sunset.
Thanks for your feedback!