The Kardashians have always managed to be in the headlines since their evolution as fashion moguls. The ladies of the Kardashian clan have been attracting fans and followers towards themselves by setting new beauty standards and fashion goals. However, all empires eventually witness their fall from grace, and so it seems the Kardashians are somewhat facing the wrath. Their empire seems to be nearing its demise, especially after fans are constantly expressing their distaste for the Kardashians and calling the family overrated.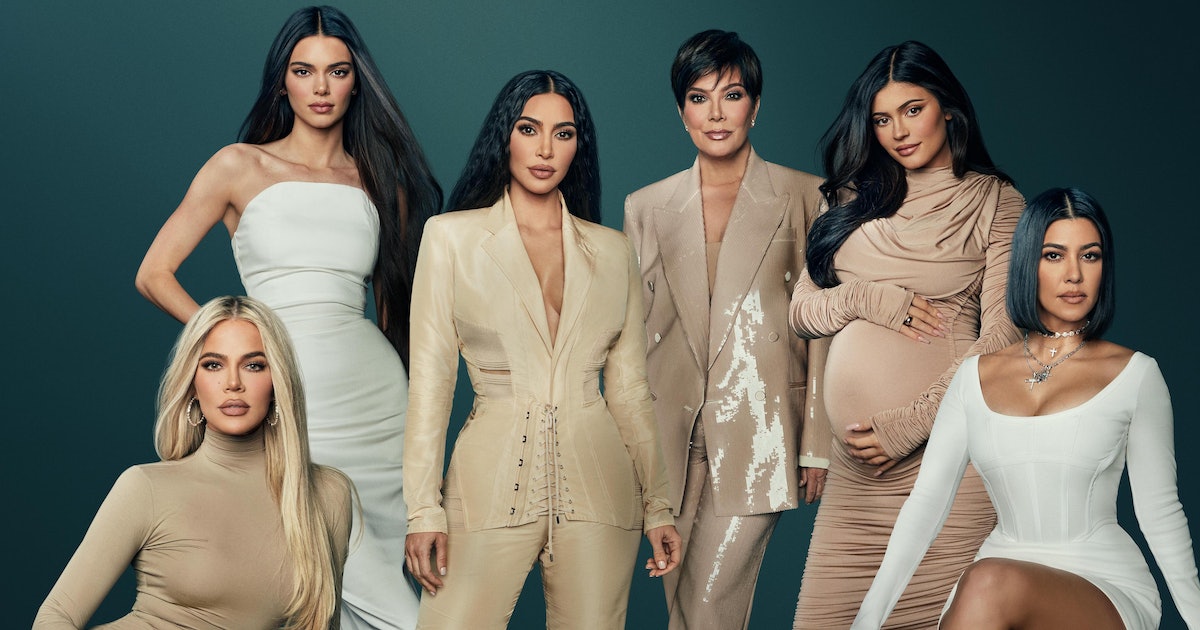 Fans seem to be done with Kim Kardashian's obsession with undying youth and Khloe Kardashian's obsession with weight loss. In a recent event, fans have even come after Serena Williams who is good friends with Kim Kardashian, and begged her to break her friendship with the SKIMS founder. 
Also read: $1.8B Rich Kim Kardashian Reportedly Kept All Her Jewelery, Bags, Fur, and Furniture in Divorce Settlement While Forcing Kanye West To Pay $200K in Child Support
Kim Kardashian shares about the negative hate towards her family
Although the Kardashians hold a phenomenal amount of wealth and fame, their empire seems to be rattling under the wrath of fans. It can somehow be claimed that the Kardashians are losing count of the allegations and negativity in their life. They are no longer the institution they used to be during their inception. After a series of scams and bad endorsements, the family has been called out by their fans and followers.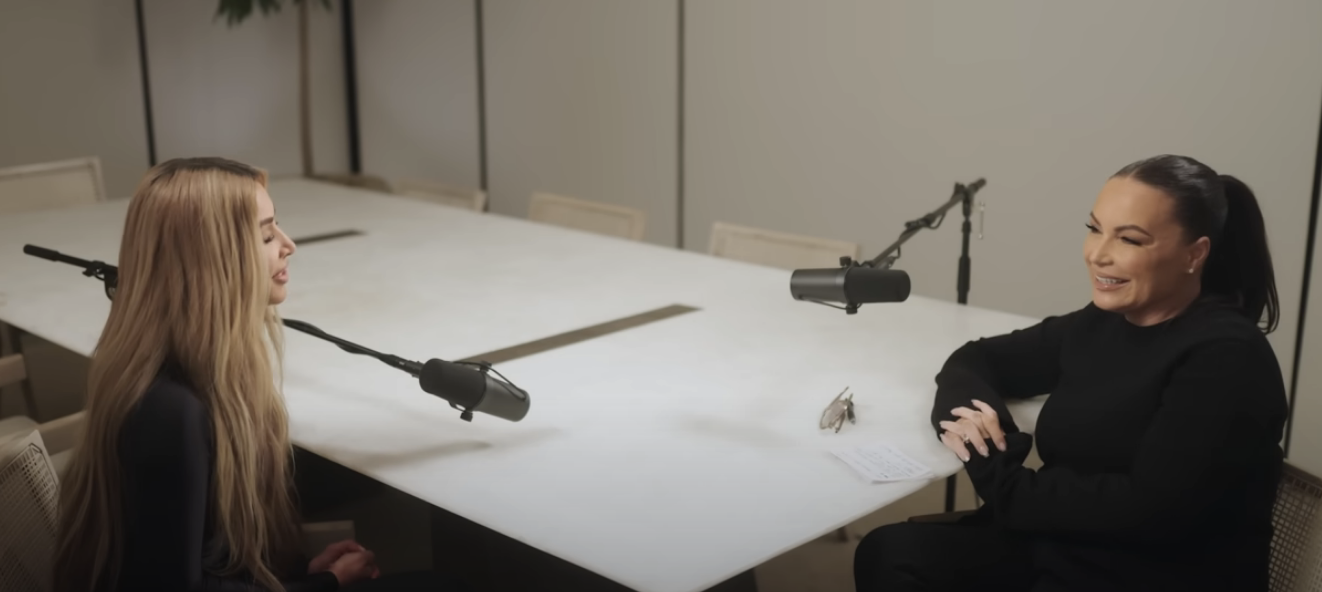 The ladies of the family have been called out for their cosmetic surgeries, setting unachievable beauty standards, lack of stable relationships, lack of talent, and the cocked-up Barbie doll attitude. The Kardashians have faced enough hate and negativity from the world, but Kim Kardashian believes she is the one among all who have faced the most wrath. 
In a recent interview in Angie Martinez IRL podcast, Kim Kardashian shared how she feels she is the one among the sisters who have faced the most hate and negativity.
"I've said that to my family members, after some sh*t's gone down, I was like you guys thank God this happened to me. Cause if this happened to you, you'd be f*cked up for the rest of your life" Kim Kardashian shared. 
Angie Martinez showed a photo of Kim Kardashian in Miami after the influencer spoke purposefully about the negativity her family has been through. And Kardashian commented that the vacation was a much-needed one amid the entire hate that she and her folks are getting. 
Also read: Kim Kardashian Shows Godlike Physique in New SKIMS-Wear in What Clearly Looks Like 'Sorry Kanye West But Bianca Censori Can Never Be This' Post
Fans begged Serena Williams to break her friendship with Kim Kardashian
Kim Kardashian's vacation to Miami was joined by Serena Williams for a brief period which was photographed and shared by Williams on her Instagram. It was brought to the notice of fans and followers who slammed Williams for continuing her friendship with the Kardashians.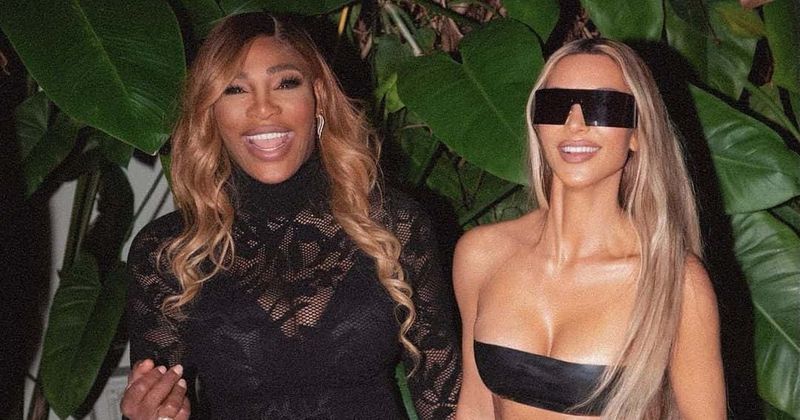 Serena Williams faced a lot of hate comments online for being friends with Kim Kardashian and folks. Fans even begged the former athlete to break her friendship with the family. Although Williams didn't make any comments about it, the issue was brought to Kardashian's notice by Angie Martinez. 
The SKIMS founder was quick to state that she never looks at the comments.
"I don't look at comments, I can't." Kardashian added, "I actually don't, and then if I do that's the time where I'll like spiral for a minute and then I'll just say like I can't".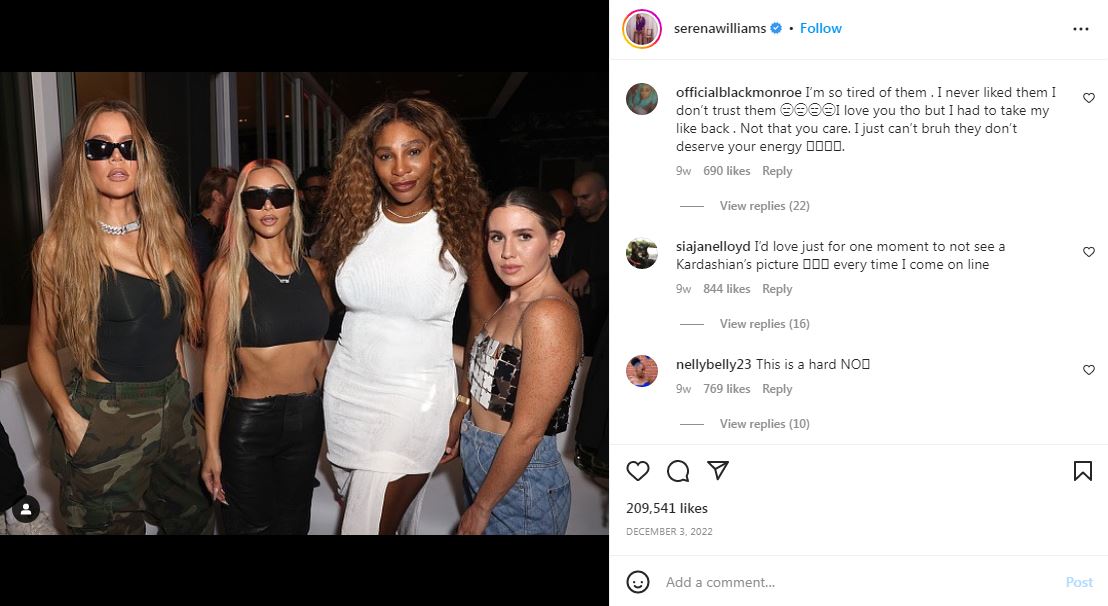 Angie Martinez calmed the situation for the 42-year-old influencer, stating that the hate is too much to handle. Martinez articulated that people are insensitive because "people don't think you're like human. It's like…cause your're brand, your family, it's like you've become this like thing". Kim Kardashian further shared "there is a lot of negative hate and energy towards my family because we all really like mind our own business". 
So people commenting negative stuff and fans asking Williams to break her friendship with the SKIMS founder rarely bothers her. Kim Kardashian rarely pays attention to the negativity and the hate because the burden of fame is already weighing her.  
Read more: "You just lost my respect. Stay away from the Kardashian": Jennifer Lopez Warned For Her Relationship With Kim Kardashian
Source: YouTube