Meghan Markle was trying to make eye contact with kate Middleton. She ended up looking like a sad and desperate puppy. During a recent meeting of the British royal family, the Duke and Duchess of Sussex met the Prince and Princess of Wales at Windsor Castle. After their meeting, the body language experts passed their judgment on how the family behaved during their catch-up.
The experts claimed that Markle seemed to be anxious, and afraid. Meanwhile, the Princess of Wales refused to make eye contact with Prince Harry's wife. Middleton appeared to be very normal and unbothered. The Duchess of Sussex seemed to be stressed during the event.
Read more: "But she was such an sl-t in college": Meghan Markle Blasts Hollywood For Overly Humiliating Women For Exploring Their Sexuality, Believes Men Are Celebrated For Having Affairs
Language experts analyzed Meghan Markle's body gestures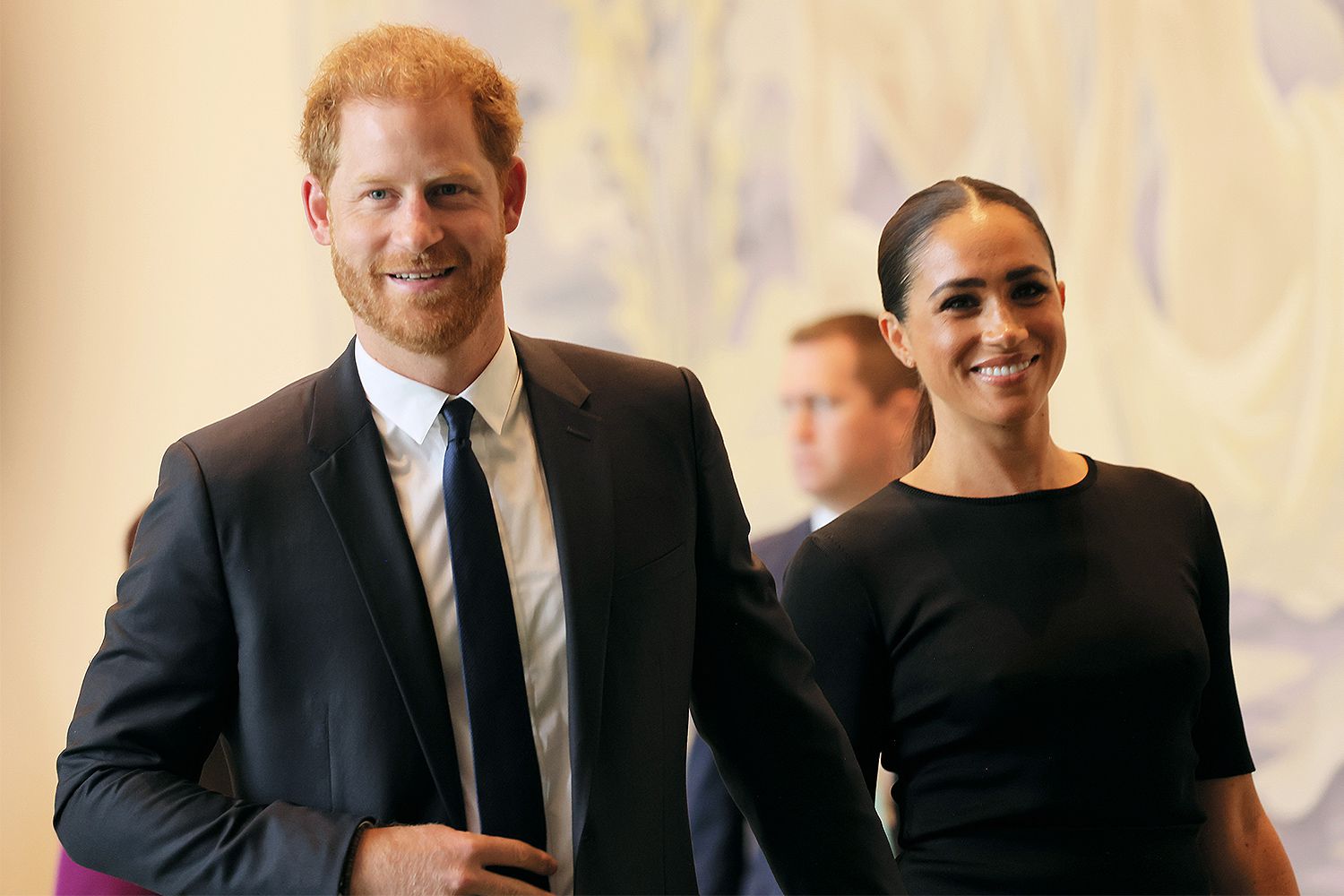 The language experts opened up to Page Six during an interview. Judi James addressed the Duchess of Sussex to be nervous after gazing at the frequent flicking of Meghan Markle's hair. James claimed, ''Meghan looked like a woman waiting for her cues rather than pushing herself forward."
Dr. Lillian Glass says that usually, we have seen Prince Harry's wife with a smile plastered on her face, whether it is appropriate or not but this time it was different. She seemed to be afraid even though she always walks hand in hand with Prince Harry. This time the Duchess was standing at the back of her husband.  This body gesture of hers was indicating that she was a bit frightened.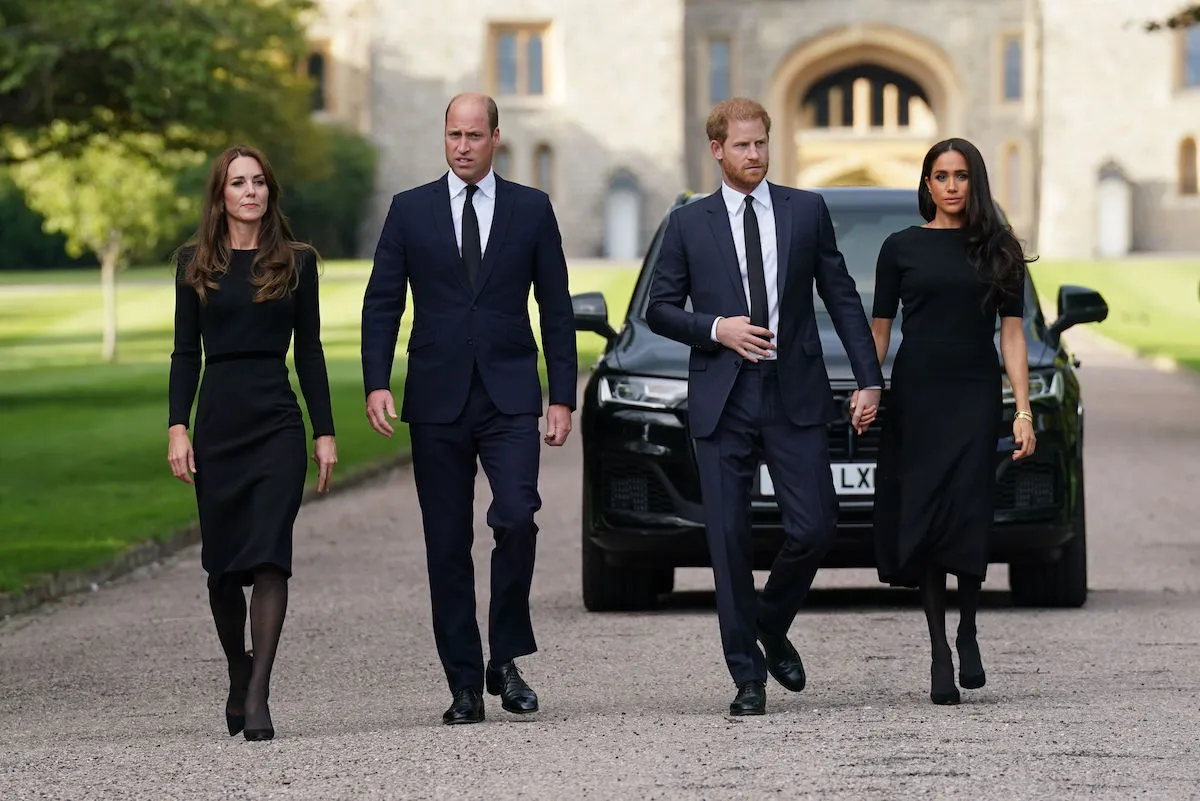 James also talks about how Prince Harry and Markle holding hands shows their support for each other. In comparison, his elder brother and his sister-in-law Middleton were not holding hands. The Prince and Princess of Wales hold hands when they are out in the public eye. The language experts even noticed their eye-contacts. According to them, Prince William looked serious and a bit more cordial. Prince William's wife refused to make eye contact with Markle or to even look in her direction. The Duchess of Sussex tried her best to make eye contact with the Princess.
Read more: "She's different from the picture of her in media": Meghan Markle Gets Support From Gloria Steinem, Reveals Duchess of Sussex is Getting Unnecessary Hate After Feminist Activist Claimed Amber Heard Was Vilified By Johnny Depp Fans
Prince Harry's memoir has pulled a lot of controversies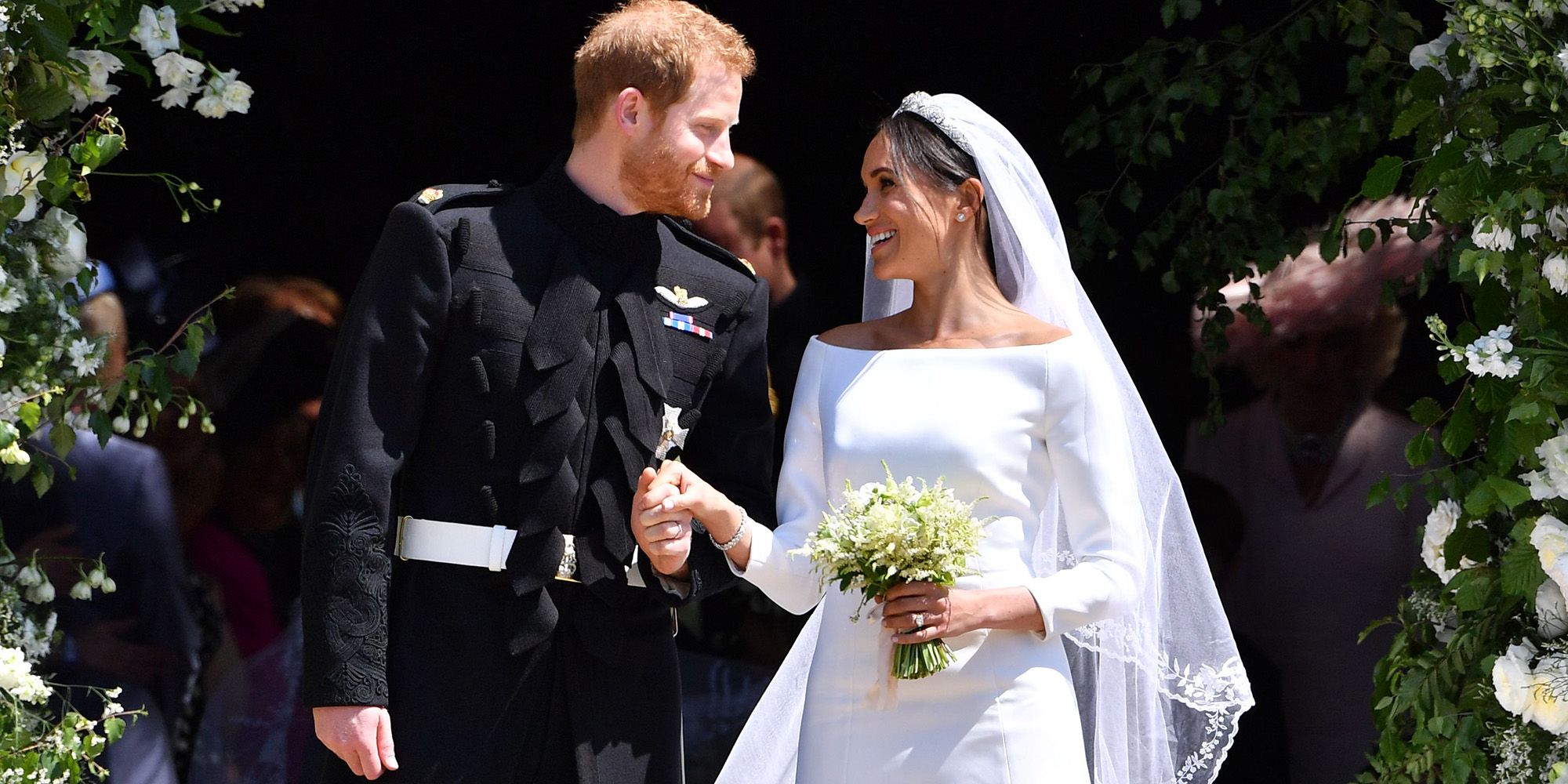 Read more: 'There were some bad moments between them': Meghan Markle, Prince Harry Reportedly Unhappy With the Tone of Their Netflix Series, Got Director Garrett Bradley Fired
The British royal family has been engaged in controversies after Prince Harry announced his memoir. The Duke is working on his upcoming memoir Spare, which will be released in January 2023. After this announcement, there has been some disturbance in the family. The royals seem to be upset with the Duke. Even Prince Harry has cut ties with all his family members except his sister-in-law
He expects that Kate Middleton might help him settle things with the family.  Middleton and the Duke have somewhat of a good bond so he asked for her help with peace talks. His memoir has also caused turbulence in his personal life. Meghan Markle got furious when she got to know that her husband would be reconnecting with his exes for the same.
The Duchess of Sussex warned his ex-girlfriends to stay away from Prince Harry.
Source: Page Six