Even in the complicated music industry, there are times when people do things because they value their friendship more than the deal. Over the years, Kanye West and Pusha T had formed a bond of musical friendship that goes way back to their early days before the G.O.O.D. music era started. Despite this, Pusha T has publicly broken ties with Kanye West's former record label, G.O.O.D. music, which he joined in 2010 and remained with until releasing his Grammy-nominated It's Almost Dry album in 2022.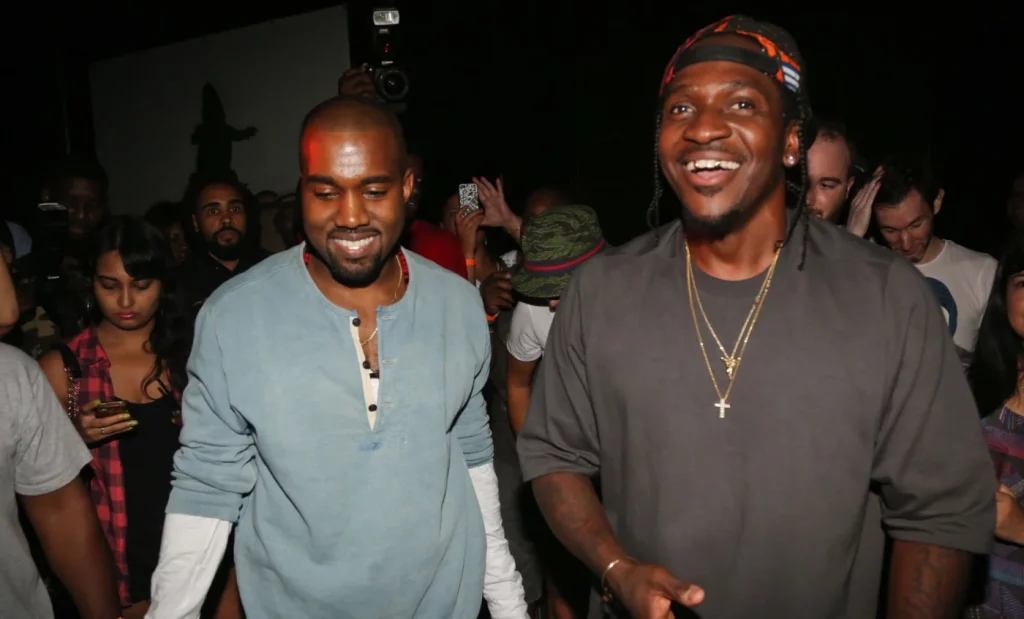 Earlier, the Diet Coke singer also expressed disappointment over the Donda rapper's antisemitic online controversy. The unapologetic behavior of Kanye West, his antisemitic remarks, his trolling and threatening behavior toward his close ones, and his praise of Adolf Hitler and the Nazi regime all contributed to his downfall. There is no doubt that Kanye West's wrongdoings have also compelled Pusha T to sever his ties with him.
Also Read: "I've never seen them snuggly or hold hands": Kim Kardashian and Kanye West Had No Affection as a Couple
Pusha T Is No Longer President Of Kanye West's Label G.O.O.D. Music
American rapper Terrence LeVarr Thornton also known as Pusha T, 45, sat down with XXL to talk about the situation with Ye, formerly known as Kanye West and their relationship during their tenure. Since things with Yeezy have worsened, the Diet Coke rapper has announced that he will distance himself from Ye.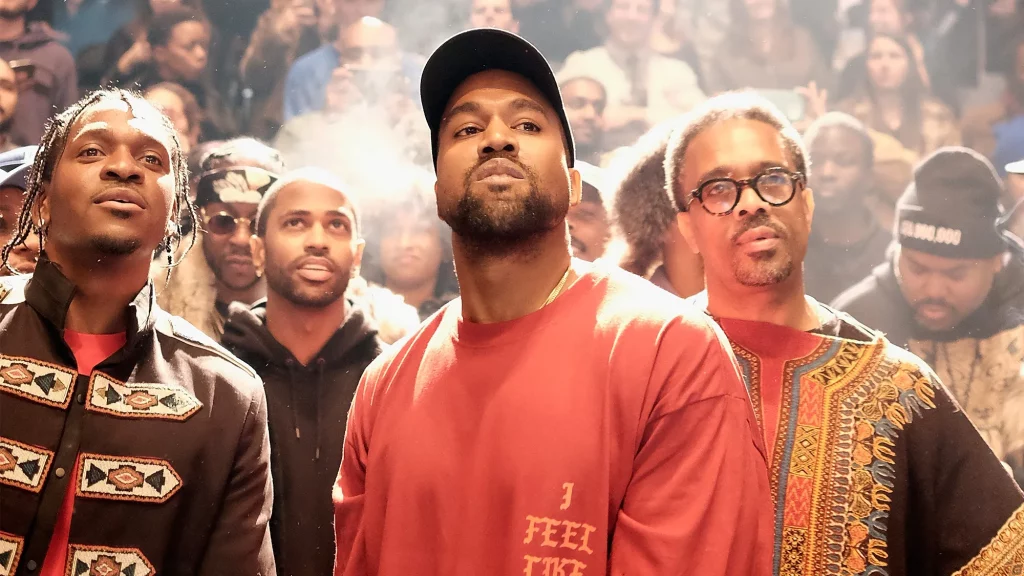 In the late 1990s, Pusha T started rapping with his older brother Malice as The Clipse, an American hip-hop duo. It was in 2002 that the duo released their debut album, Lord Willin', produced by Neptunes, followed by Hell Hath No Fury (2006) and 'Til the Casket Drops (2009), before Malice took a sabbatical from rap around 2009, leaving his brother to pursue his career and then Pusha T signed to West's label G.O.O.D. music.
In 2015, Pusha T became president of G.O.O.D. music, but he confirmed his affiliation with the label was terminated due to West's outspoken anti-Semitic remarks. Additionally, Pusha T believes that West understands why he created that distance due to their long friendship.
He said,
"He knows I will do everything I gotta do and wanna do. In regard to anything that jeopardizes my look, my pride, anything. He knows that. He knows there's no talking me off any ledges. He just can't do it. Him knowing that. I got too much pride to ask somebody to not move a certain way."
G.O.O.D. music has left Def Jam Recordings, with their last two releases being Pusha T's It's Almost Dry, and 070 Shake's You Can't Kill Me. According to Pusha T, he remains part of Def Jam Recordings. His It's Almost Dry is nominated for Best Rap Album at the 65th Grammy Awards.
Also Read: "She's been wearing crop tops": Kim Kardashian is Lost After Kanye West Divorce, No Longer Interested in Fashion as Ex-Husband Used to Dress Her Up
Pusha T's Disappointment And Distance From Kanye West
Pusha T has opened up to XXL about why he distanced himself from Ye and what led to his decision to cut ties with Ye's label G.O.O.D. music. As reported by XXL, the Dreamin Of the Past rapper has not contacted Ye since he expressed his displeasure with Ye in an interview in November.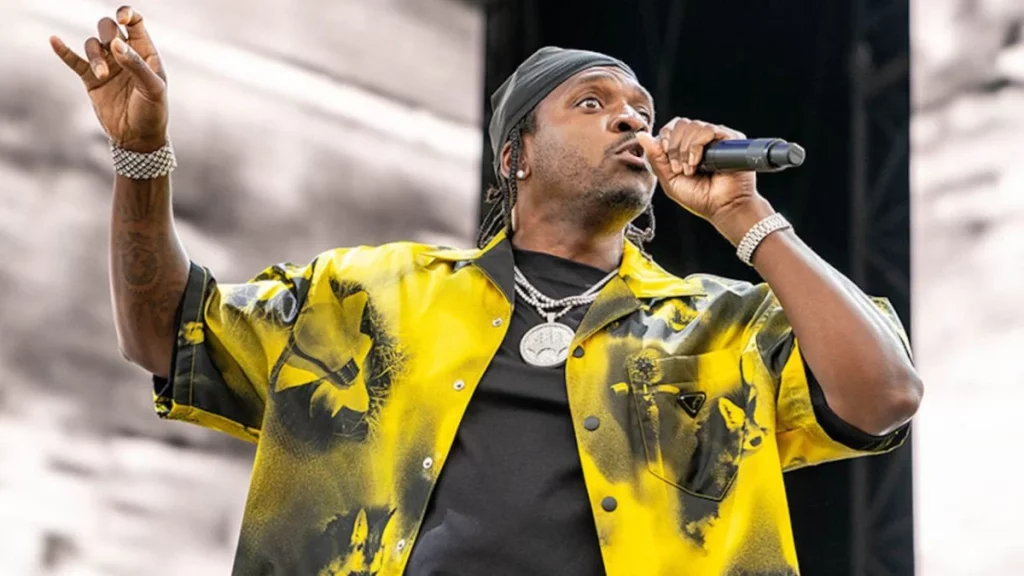 When Pusha T was asked about the last conversation, he and West had, he said,
"I was still on tour. I just expressed myself. I express myself to him a lot. He expressed his thoughts to me. And he got off the phone saying, 'Thank you. I know you don't agree with me, but you never kill me in the public. And some people can't wait to do that.'"
When the rapper was asked about West's far-right radio/podcast appearance during the interview, he said,
"It's beyond that, and it's nothing to tap dance around. It's wrong. Period. But to me, it's just him and me having a different opinions yet again. 'Cause we have done had this for years."
Pusha T continued,
"He's not speaking to me now. If you aren't with it, you ain't down. And I ain't with it. I'm not budging on that. I'm not with it. I heard about this new stuff [on InfoWars]. I don't know. It's something that just tells me he's not well at the same time. I will say that. It's going to places with no way to move around it."
According to Pusha T, West's comments about Hitler not being that bad were one of the most disappointing moments. During the interview, the Dreamin Of the Past rapper talked about his career and relationship with West and Drake.
While he is no longer associated with G.O.O.D. music and faces a contentious relationship with producer-turned-pariah West, Pusha T does not intend to slow down. Besides recording a new album and mixtape, he's also a husband, father, and Heir Wave Music Group owner.
Also Read: "People change, so I want him off my skin": Kanye West's Fans Are Turning Against Him After His Insulting Remarks By Getting Rid of His Tattoos
Source: XXL