Following his divorce from Gisele Bündchen in October 2022, Tom Brady will have a different Christmas experience this year. Since his ex-wife and kids are currently in the model's native country of Brazil, the athlete will celebrate the holidays on the football field. The NFL player revealed in the podcast Let's Go! that this Christmas will be like any other day for him instead of diving into the holiday spirit as he will be on the field with his team.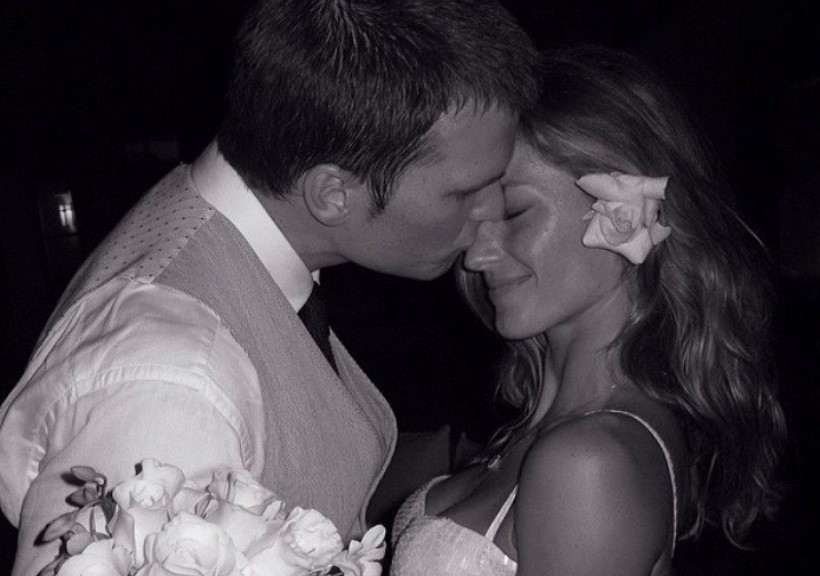 Late in October, the couple divorced quietly and swiftly without causing much commotion in the media. Their decision to dissolve their marriage was announced on their respective Instagram accounts, and they agreed to co-parent their children. According to sources, the couple is on decent terms with each other and co-parenting their children well. Tom Brady shares two kids, Vivian, 10, and Ben, 13, with ex-wife Gisele Bündchen, and son Jack Edward, 15, with ex-partner Bridget Moynahan.
Also Read: Tom Brady, Gisele Bundchen in the Fight For Their Lives as FTX Crypto Lawsuit Becomes Dead Serious, Could Face Actual Jail Time
Tom Brady Will Spend This Christmas Eve Alone
In the latest episode of his SiriusXM podcast, Let's Go! with Tom Brady, Larry Fitzgerald, and Jim Gray, the star quarterback discussed his holiday plans following the split with Gisele Bündchen. In addition to playing in his first Christmas game this year, the former quarterback also will spend his first Christmas without his children after separating from his wife.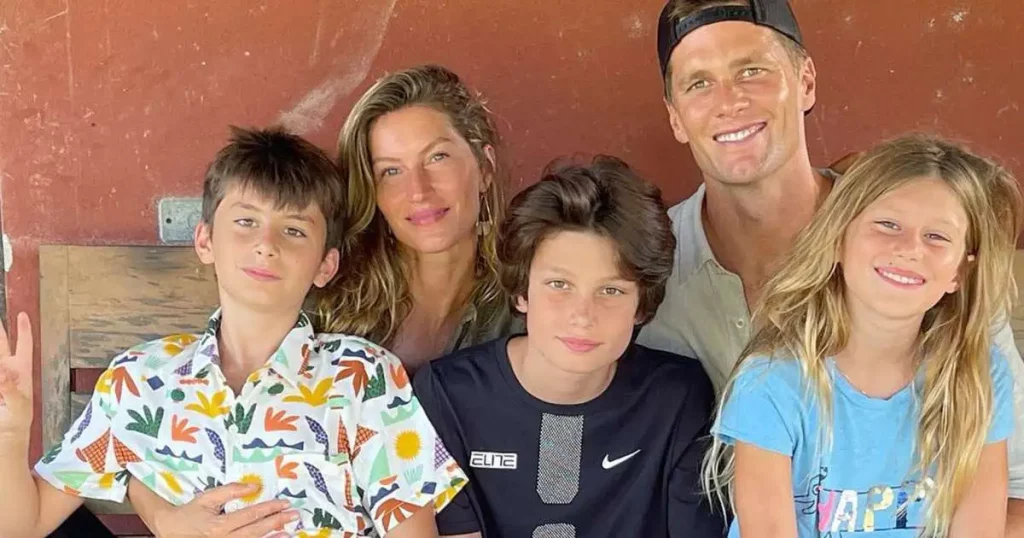 During Monday's episode of the SiriusXM podcast, Let's Go!, Brady said,
"It'll be a new experience that I've never had before that I'm going to have to learn how to deal with. I think that's what life's about."
Then, Brady was asked,
"What have you learned from this football season?"
In response to the question, Brady told Gray,
"I'm going to learn how to deal with Christmas. Even in a hotel."

"I'm going to have to learn how to deal with Christmas and Christmas night and still go out there and be a professional and then look forward to celebrating Christmas with my kids the day after."
In addition to playing on Christmas Day with the Tampa Bay Buccaneers, Brady plans to spend time with his family on December 26.
He said,
"And then look forward to celebrating Christmas with my kids the day after, which is, you know, just part of what football season has been for a long time. So it's just, again, emotional aspects that allow us to thrive."
On the other hand, Bündchen is enjoying some rest and relaxation in Brazil, including 10-year-old daughter Vivian Lake and 13-year-old son Benjamin Rein.
Also Read: "Yes I love him": Controversial Slovakian Model Veronika Rajek Doubles Down on Her Feelings Towards Tom Brady After His Divorce With Gisele Bündchen
Gisele Bündchen Spends Time With Kids In Brazil
After her divorce from Tom Brady, the Brazilian model Gisele Bündchen is regaining her smile after going through one of the most challenging chapters in her life. The model returned to Brazil earlier this week to attend a party for a well-known jewelry brand and extended her stay.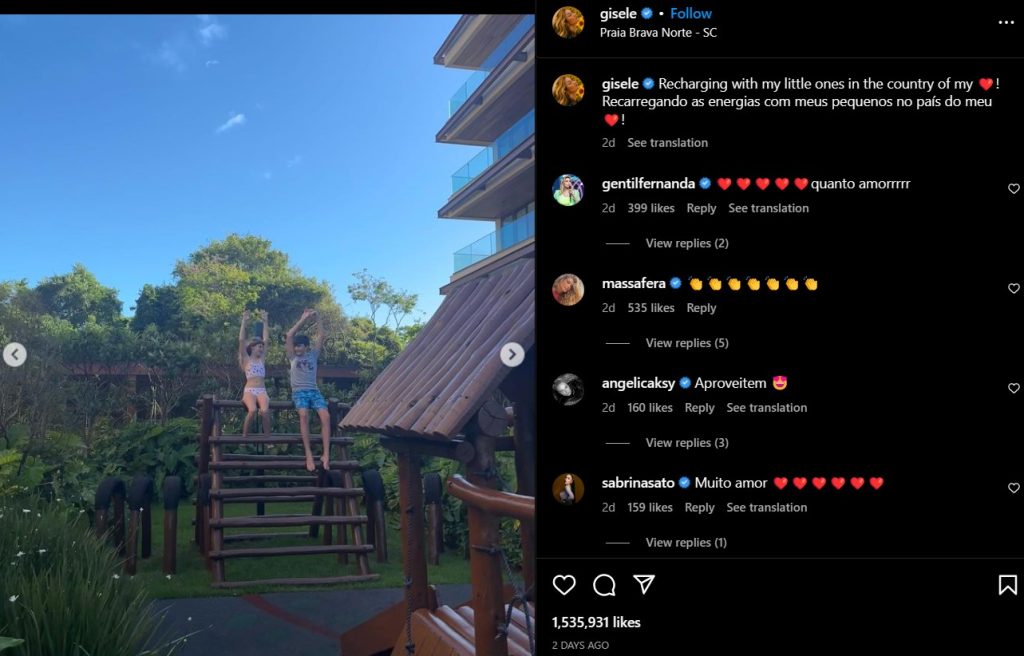 This week, the model is spending time with her son Benjamin and daughter Vivian enjoying the heat and the beach at Praia Brava Norte. She posted a series of photos on her Instagram and captioned the post, "Recharging with my little ones in the country of my heart (emoji)!"
While Bundchen has been living away from her homeland for years, she always finds time to return to Brazil and disconnect from the world. She is still determining whether she will spend the holiday season in her home country or return to Miami, where she has purchased a mansion very close to that of her ex-husband.
Also Read: Gisele Bündchen Left Tom Brady Devastated During Divorce, Lost 27 lbs While Suffering From Manic Depressive Episodes That Left Teammates Worried
Source: YouTube