The only people who truly embody the 'its complicated' relationship status on Facebook at the moment are Khloe Kardashian and Tristan Thompson. It's still a mystery what the two are to each other, and it's questionable if they even know what's happening. They have taken the term 'on again and off again' to a whole new level, so much so that they have now redefined it in their own way. This is probably the only time the internet is not divided and wholeheartedly wish the Kardashian would eventually move on from the basketball player.
But as people have now seen repeatedly they end up finding their way back to each other. No matter what they cannot let each other go. A new revelation yet again proves Khloe Kardashian cannot leave his long-time boyfriend for good.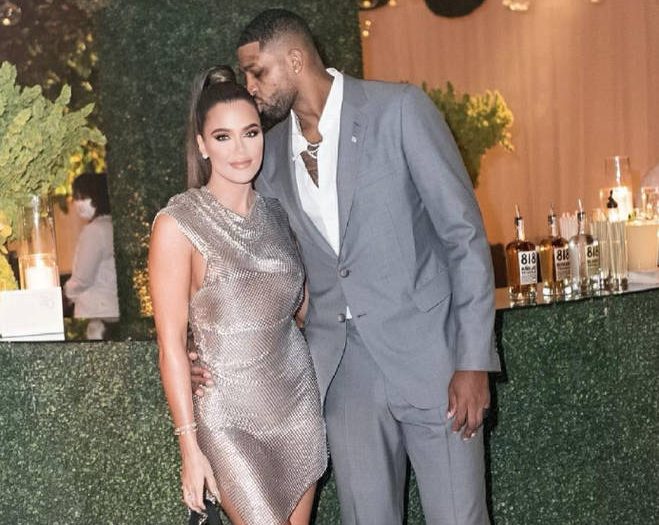 Also Read: Kim Kardashian Gets Fan Hate For Her Bikini Picture With Khloe Kardashian
Khloe Kardashian pretends Tristan Thompson is her husband in private
Although there has been a rumor about Khloe Kardashian's new relationships nothing seems to keep her away from Tristan Thompson. An insider spilled some piping hot revelation to The Sun which left the fans of the duo confused but not surprised. The source revealed,
"Khloe says she's single, but in private she acts like Tristan is her husband."
Then further added,
"They do everything together – he is there for breakfast most mornings and lunches and around all day – most evenings they do bedtimes and hang out together. If you go to the house, he's always around."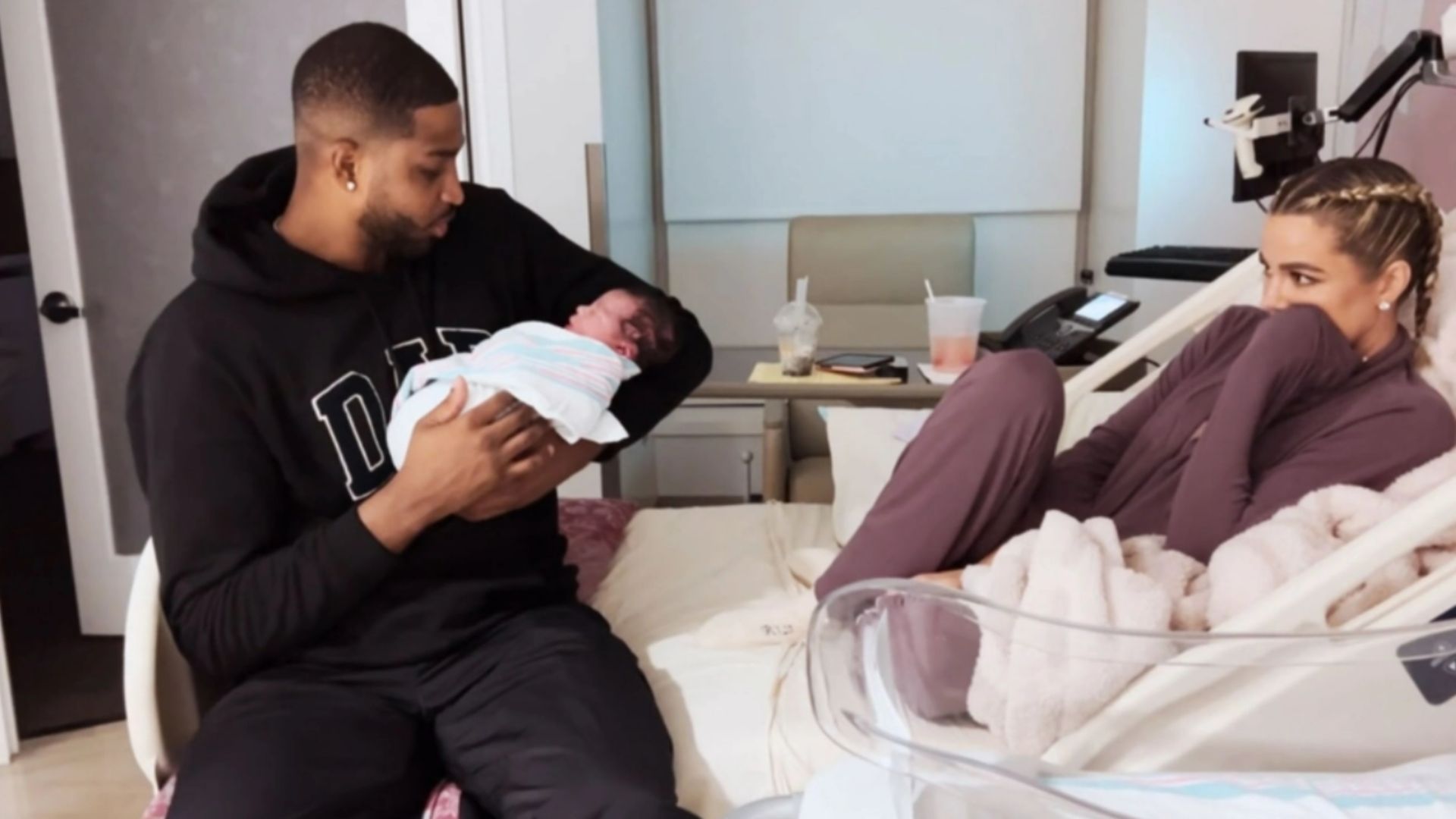 Although the last sentence of the statement should not be such a shocker since the pair co-parent their two kids. But this led the fans to question if there is something more than that going on. The insider then further stated the current state they are in by saying,
"It's complicated, they are not together – but they act like a couple, and neither are they free to be with other people."
The person then further added how desperate Thompson is to win the 'love of his life' back! They stated,
"Tristan says the only thing he wants is for them to be together as a family. Tristan is desperate for her forgiveness and for her to love him again."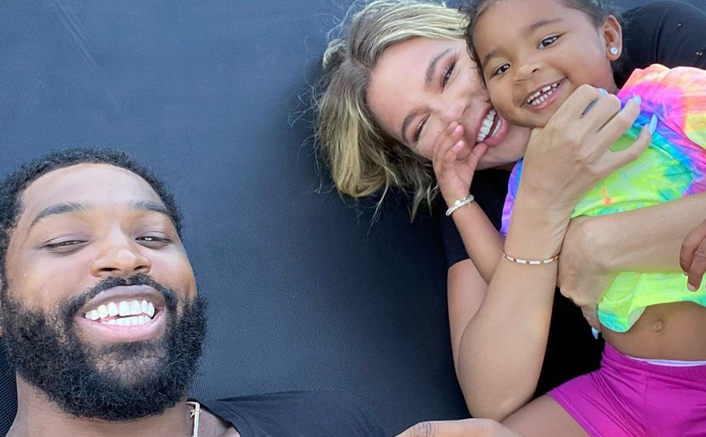 But the internet still unanimously votes for her to stay away from the man that has done no good to her. Only time will tell if she will at all listen to her well-wishers or go with what her heart says. The pair have still not cleared the air regarding their relationship status and have chosen to keep the general public in the dark for the time being.
Also Read: Khloe Kardashian's Octonauts Themed 5th Birthday Party For Daughter True Would Make You All Feel Poor
The Rocky but Neverending Story of Khloe Kardashian and Tristan Thompson
The saga reportedly started back in 2016 and has been going on since then. They two reportedly were set up on a blind date by their friends and have been together since then, well, not quite literally. The internet believes the Keeping Up with Kardashian star should leave the NBA player based on the string of events done by him in the past. As soon as the Kardashian got pregnant with their first child in 2017, the rumor of Tristan Thompson's unfaithfulness spread like wildfire.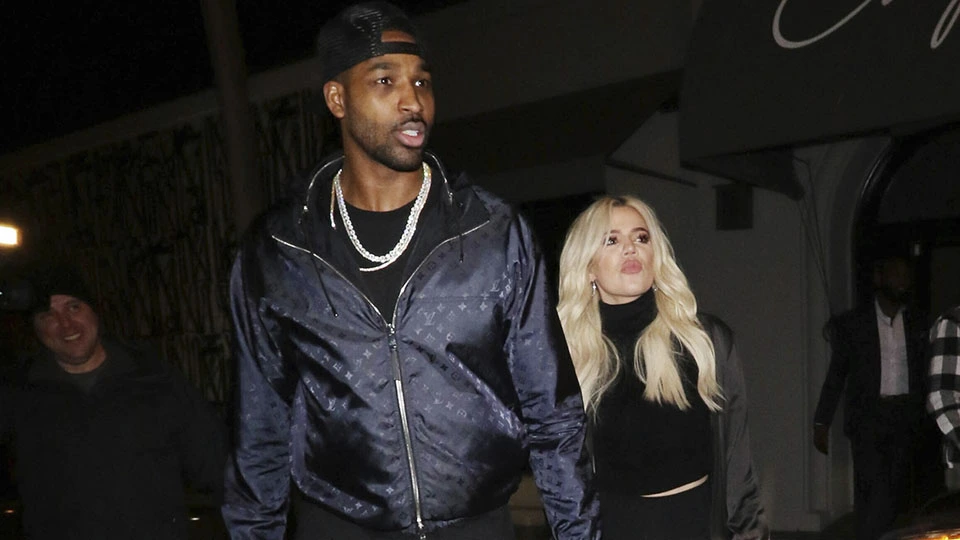 This led her to leave him for a moment in time but eventually got back together. Although that allegedly did not stop him because Kardashian later found out he repeated his mistakes again once in 2019 and then in 2021 with multiple women. The NBA player constantly deflected the rumors. But this led to a very awkward moment when Thompson got another woman pregnant while the American socialite was also expecting a baby via surrogate with him very recently.
All these twisted events led her finally to leave him. According to the experts, the situation is beyond repair, yet the television personality cannot stop herself from going back to her ex.
Also Read: "Tristan Is Thrilled": Serial Cheater Tristan Thompson Reportedly Wants Khloe Kardashian Back In His Life
Source: The US Sun