As the controversy around Johnny Depp and Amber Heard is persisting even after the trial came to an end in June, the world of the internet is not done yet. Separate fan bases tried each and everything to bring the opposing party down on their knees while the ex-couple battled in the court trial. As rumors were high that Amber Heard might file another case against her ex-husband, her fans have found a chat between Johnny Depp and Marilyn Manson. In the chat both the actors are reportedly talking about intimate relations with young girls. 
Read more, Did Johnny Depp Exchange Young Girls With Marilyn Manson? Pirates Star Under Fire for Having Illegal Links With Controversial Celebrity
Relationship between Marilyn Manson and Johnny Depp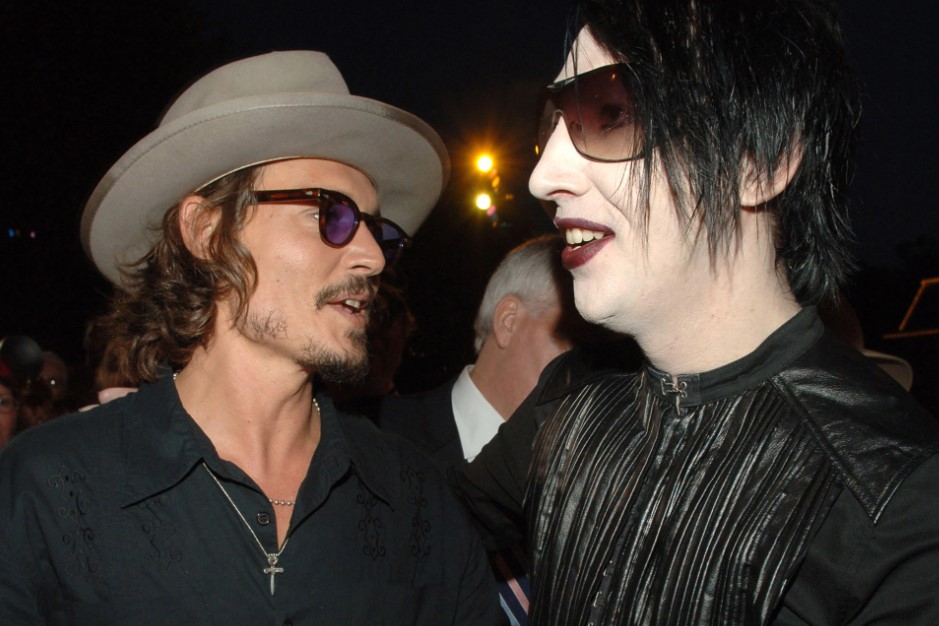 Both the actors,  Johnny Depp and Marilyn Manson had a similar case history as they both had to fight a lawsuit against their ex-partners. Just like the Depp Heard controversy, Marilyn Manson had a legal feud with ex-partner Westworld actress Evan Rachel Wood. As new chats circulate about Johnny Depp and Marilyn Manson from the unsealed court documents, Amber Heard fans seem confident that the Aquaman actress will win round two against the Pirates of the Caribbean star. 
Read more, 'Fake Feminazi Puppet': Johnny Depp Fans Defend Marilyn Manson, Claim Evan Rachel Wood Is Just as Evil as Amber Heard
Amber Heard supporters blasted Johnny Depp and Marilyn Manson on Twitter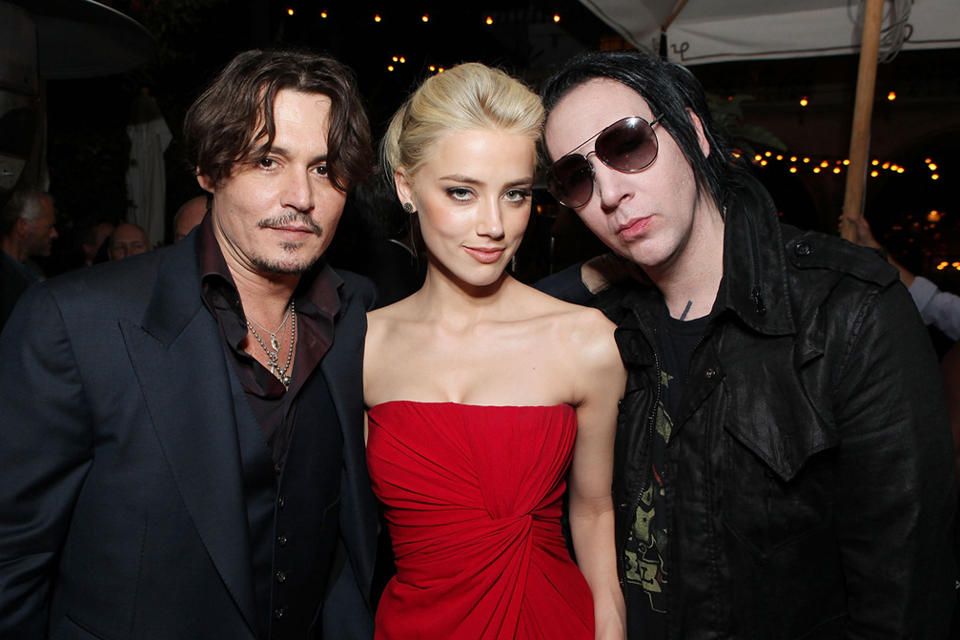 Amber Heard fans took to Twitter to post the screenshot and crush on Johnny Depp ahead of the second rumored trial. The document shared by Aquaman actress fans' were from the plaintiff's trial exhibit 054_2 and reads 
"My new fan meet and greet girl. Looks like you need it. Trust me. I'll send a pic. 18. With you guys. Depp show with me."
Also read, "Did He Just Betray Johnny?": Robert Downey Jr. Rumored to Have Changed Pro-Johnny Depp Stance After Horrifying New Details Leaked, More Celebrities Reported to Have Liked Posts Supporting Amber Heard
Allegations from Amber Heard fans against Johnny Depp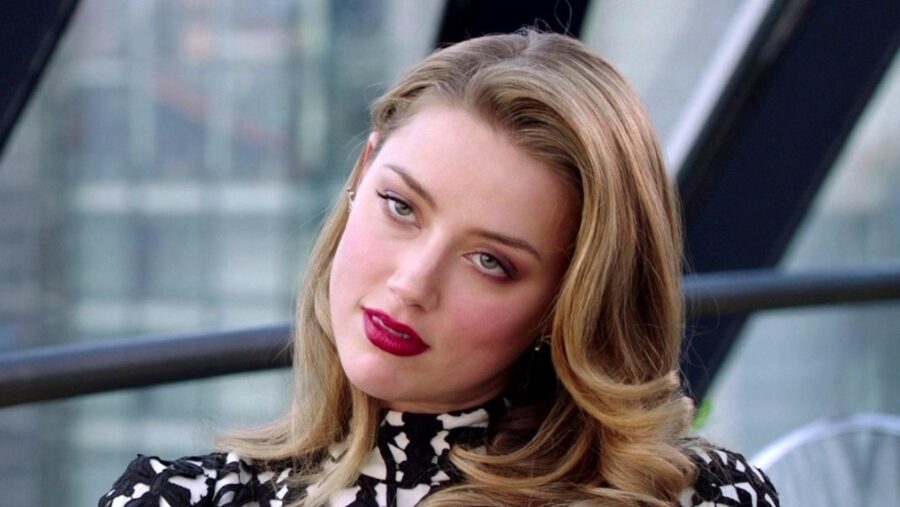 A user posted a thread of tweets and said, "Johnny Depp fans paid $3k to unseal the court documents just to get dirt on Amber, but ended up unintentionally exposing Depp and information he tried to keep private instead." The tweets were reshared by the fans of Amber Heard and they claimed that Johnny Depp and Marilyn Manson allegedly traded young girls. Since nothing is confirmed about the tweets, the Aquaman actress' fans are now blasting the Pirates of the Caribbean star. 
Johnny Depp sealed a portion of his testimony where he attempts to explain that drugs and alcohol have not affected his memory or cognitive abilities. (The portions that were redacted are highlighted in black) pic.twitter.com/heQLcDRAq2

— ٖ (@Ukissedme) August 19, 2022
Will Amber Heard file for another lawsuit?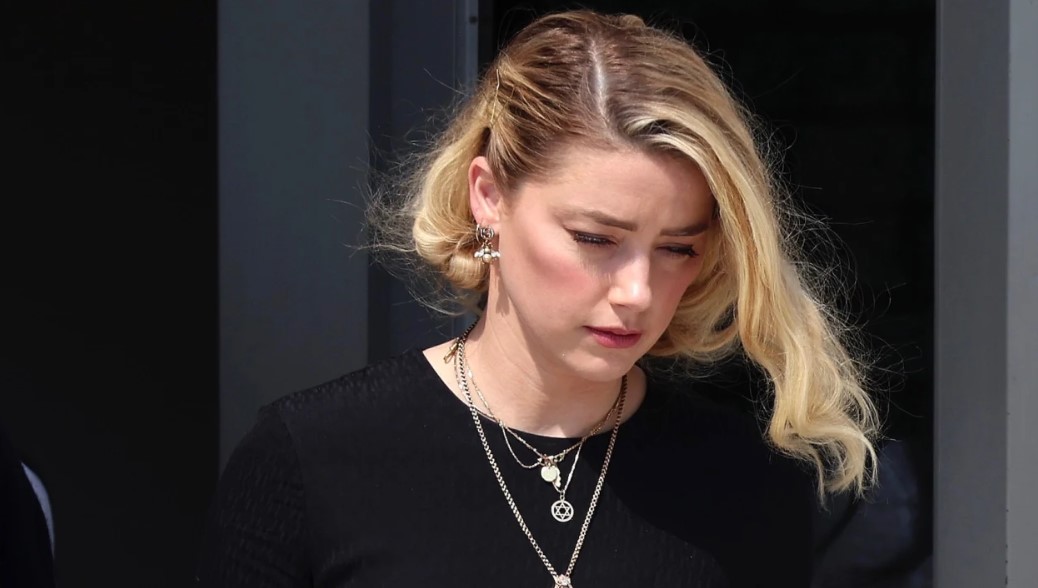 Amber Heard filing for another case against Johnny Depp has not been confirmed yet. Sources also say that the Aquaman actress might take help from Tesla CEO and Billionaire Elon Musk to fight against Johnny Depp. As various outlets have reported how Amber Heard is reportedly going through a tough financial crisis, the world is yet to see what happens next!
Checkout, Why a Second Amber Heard Appeal Shouldn't Bother Johnny Depp
Following the recent controversies, Amber Heard will have fewer scenes in Aquaman and the Lost Kingdom which is speculated to release on March 17, 2023
Source: Twitter
Thanks for your feedback!