Ben Affleck and Jennifer Lopez got married on July 16 in a small chapel in Las Vegas. And immediately after they married, they fled to Europe for a 'mini-honeymoon'. Even after tying the knot, they show no signs of keeping their hands off each other. Their outing came the next day morning after they had their dinner at Le Matignon the night before.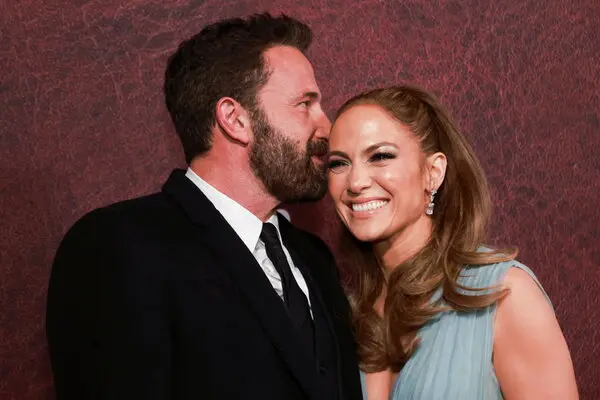 You May Also Like: 'Love is a Great Thing': Jennifer Lopez Reportedly Rushed Wedding Because She Knew Ben Would Get Cold Feet
The Newly-wed Couple Spend around 2 hours on a Park Bench
Ben Affleck and Jennifer Lopez are enjoying the city of love 'Paris' quite well actually. They were seen sharing a park bench at 7:30 in the morning at a park in Paris. A source reported that they spent around 2 hours kissing and cuddling each other. Their PDA isn't showing any signs of slowing down anytime soon.
You May Also Like: 'We Don't Care, Give Us Real News': Netizens Unhappy With Ben Affleck-Jennifer Lopez Vegas Wedding Getting Gargantuan Media Coverage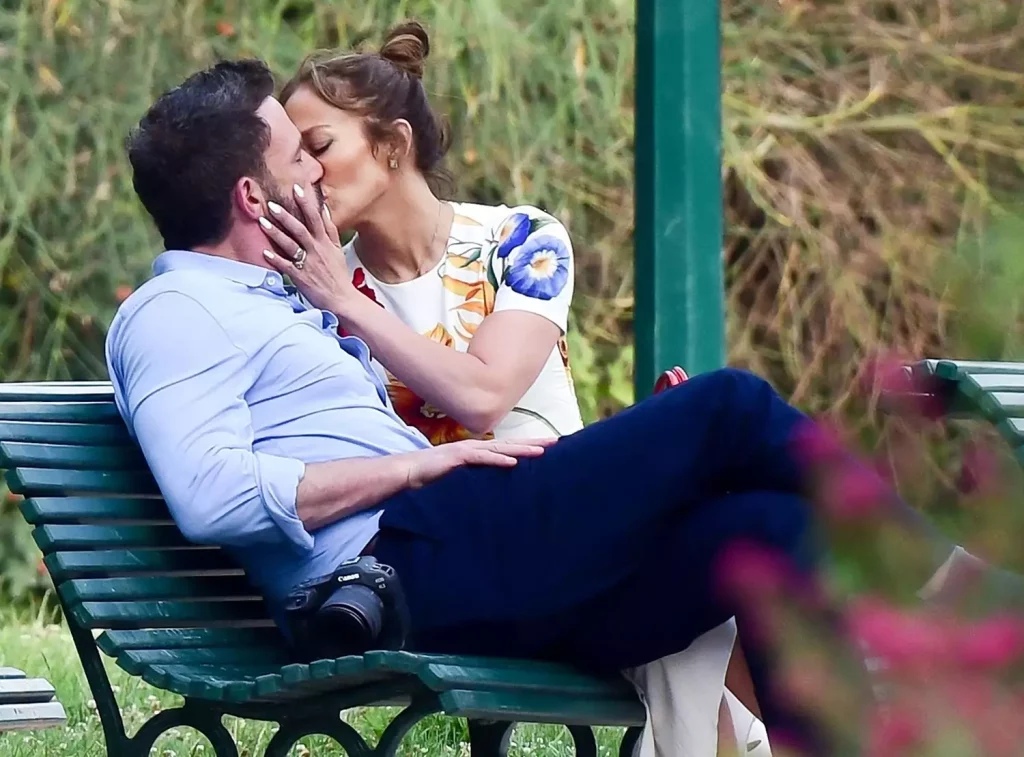 "They were like two teens on a park bench — very loving, very attentive," the insider reported. Another person said there weren't many people in the garden, that early in the morning, it was just them alone so they had a good quality time with each other.
You may Also like: 'Dad, I'm right here!': Ben Affleck Can't Keep His Hands Off Jennifer Lopez Despite Daughter Sitting Near By
Ben Affleck and Jennifer Lopez were spotted touring the city later with their children
They later went for a walk through the city. They went to Marais district and Rue des Rosiers, down to the Centre Pompidou, an insider reported. They also stopped at a Vintage clothing store also went across the river Seine for a stroll. "Whether it was holding hands, a caress, touching one another on the back, they never let go of one another," another person reported. He further added, "They were like two bees stuck in honey."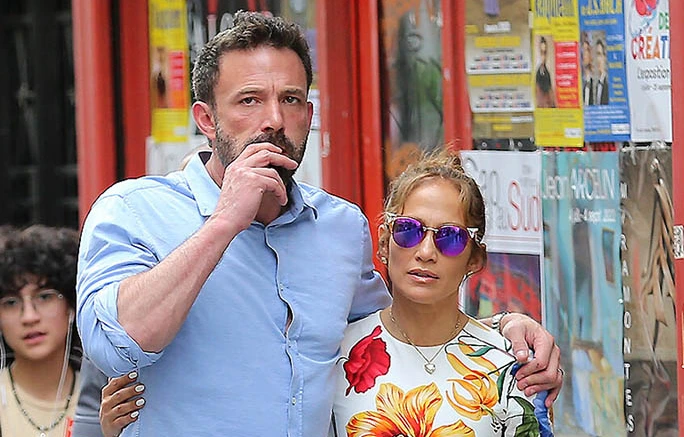 Also read: Jennifer Lopez and Ben Affleck Reportedly Used 'Decoy Brides' to Fool Paparazzi and Have a Quiet Wedding
The Batman actor and J.Lo got married on Saturday, 16th July in Las Vegas. And then they jetted off for Paris for a mini vacation. According to a source, they are planning to throw a huge wedding party in the coming weeks for close relatives, friends, and family at Affleck's Georgia Estate.