The official trailer for Meghan Markle and Prince Harry's Netflix docuseries, Harry & Meghan, was released yesterday. There are two volumes of the docuseries, which have six parts collectively. Volume 1 will be streamed on Netflix on Dec. 8, and Volume 2 on Dec. 15. The documentary series will explore the highs and lows of the couple's love story and shocking revelations of their time as royals and after they departed from the royal family.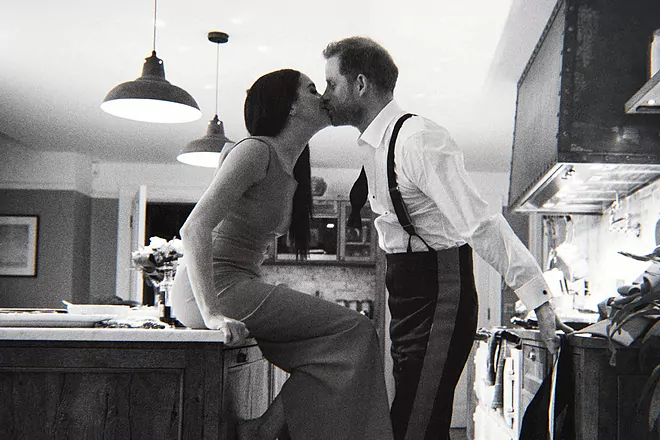 The high-end teaser and trailer of their docuseries contain private and never-before-seen images that are gaining much attention from fans and the royals. There is a belief that the Duke and Duchess of Sussex are trying to gain sympathy from the public, but they seem to be getting the exact opposite reaction. Despite striving to tell the world their 'truth,' the Sussex couple is ridiculed for posing like reality television stars.
Also Read: Prince Harry Slyly Humiliated King Charles and Prince William While Clearing His Name of Badmouthing His Country, Seemingly Stays on Track to Destroy Royal Family With Meghan Markle in Upcoming Netflix Documentary
Meghan Markle And Prince Harry Criticized For Posing Like Reality Stars
The Sussex couple, Meghan Markle and Prince Harry are receiving criticism for positioning themselves as Kim Kardashian-like in their docuseries' teaser and the official trailer. People are targeting them for revealing such private pictures in the Netflix docuseries. However, it appears that the Sussex couple is preparing to tell the world the full truth and demonstrate their loyalty to the royals and the country.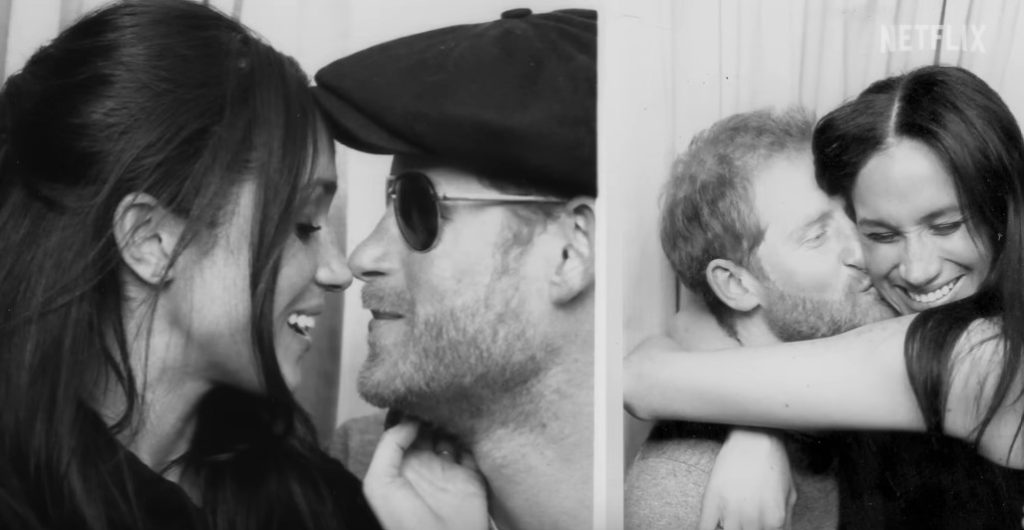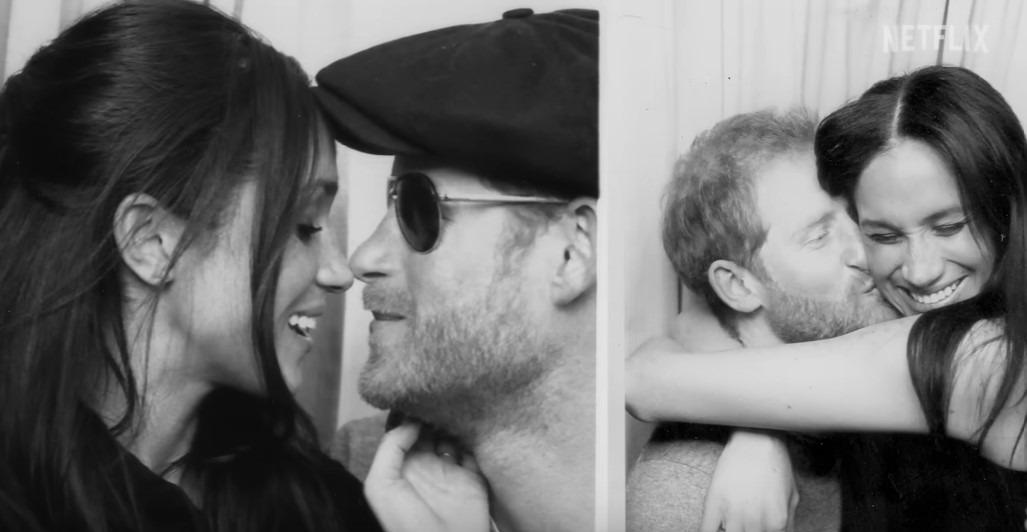 The royal expert Clemmie Moodie mentioned for The Sun,
"Not to make this lead all about me — but a little bit about me — when I first revealed the pair's plans to film a docu-series two years ago, their team hit back furiously, insisting it wouldn't be a "reality show."
She added,
"So far, we've seen private, never-before-seen pics of the dastardly duo kissing, laughing, embracing, sobbing, and had a through-the-keyhole-esque glimpse of their £11million Montecito mansion."

"I mean, they're literally just a s*x tape shy of Kim K."
She further poked fun at them and said,
"Not to be outdone by his ex-Suits wife, would-be thesp Harry is equally keen to demonstrate his Year 9 drama skills in Trailer Two."
The Sussex couple is also criticized for their statements in the trailer, including Markle's safety during her time as royal, the royal family hierarchy, insiders "leaked and planted" stories, and the dirty royal games.
Also Read: "I didn't want history to repeat itself": Prince Harry Believes Meghan Markle Will Face Princess Diana's Fate for Revealing The Truth About Royal Family in Fiery Netflix Documentary
Allegations of Fake Press Hounding Made Against Prince Harry And Meghan Markle
It has been reported that Prince Harry and Meghan Markle used a photo in the trailer for their new documentary that they approved to be taken and suggested that the press was invading their privacy. As seen in the latest trailer for the highly anticipated Netflix docuseries, a photographer snapped the couple with their son Archie from the balcony while on an official tour of Archbishop Desmond Tutu's residence in South Africa. Despite looking intrusive, the photo was taken by a member of Archbishop Desmond Tutu's accredited press pack.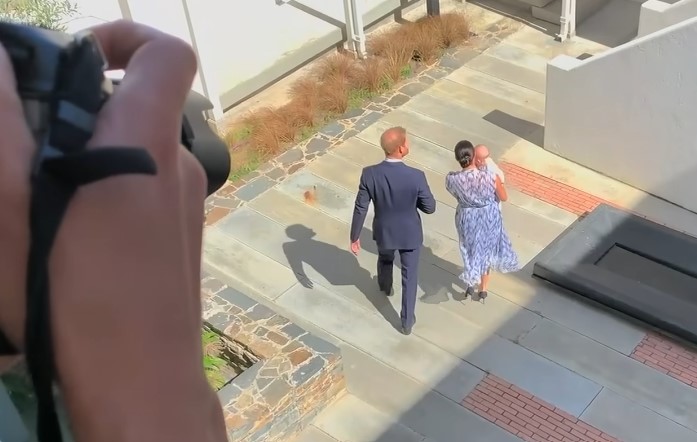 The royal correspondent Robert Jobson tweeted on Monday,
"This photograph used by @Netflix and Harry and Meghan to suggest intrusion by the press is a complete travesty. It was taken from an accredited pool at Archbishop Tutu's residence in Cape Town. Only 3 people were in the accredited position. H & M agreed on the position. I was there."
Robert Jobson tweeted a photo also of the Sussex couple with their son. He wrote along with it,
"This shot by me from the same accredited pool position on my iPhone was taken at Archbishop Tutu's Cape Town residence. There was no intrusion. I was part of a 3 personal UK palace pool. Nobody else was allowed in, and we shared the words and photos with the UK Media."
The royal family normally invites a "royal rota" of journalists on official visits and foreign tours. Reporters and photographers are often invited to attend only a few meetings during these trips – such as those with Archbishop Tutu.
The people are eagerly looking forward to the premiere of their docuseries, Harry & Meghan, which will undeniably blow our minds to heights that we have never experienced before.
Also Read: "I can't believe I'm not getting paid for this": Behind the Scene Secrets Reveals Meghan Markle Wanted Money For Royal Engagements, Did Not Understand the Responsibilities as Member of the Royal Family
Source: The Sun