The pop icon, Madonna, shares a passionate on-stage smooch with Dominican rapper Tokischa in New York City which is making fans go wild. Madonna is often referred to as the 'Queen of Pop' as she has pushed the boundaries of artistic expression in mainstream music while maintaining control over every aspect of her career.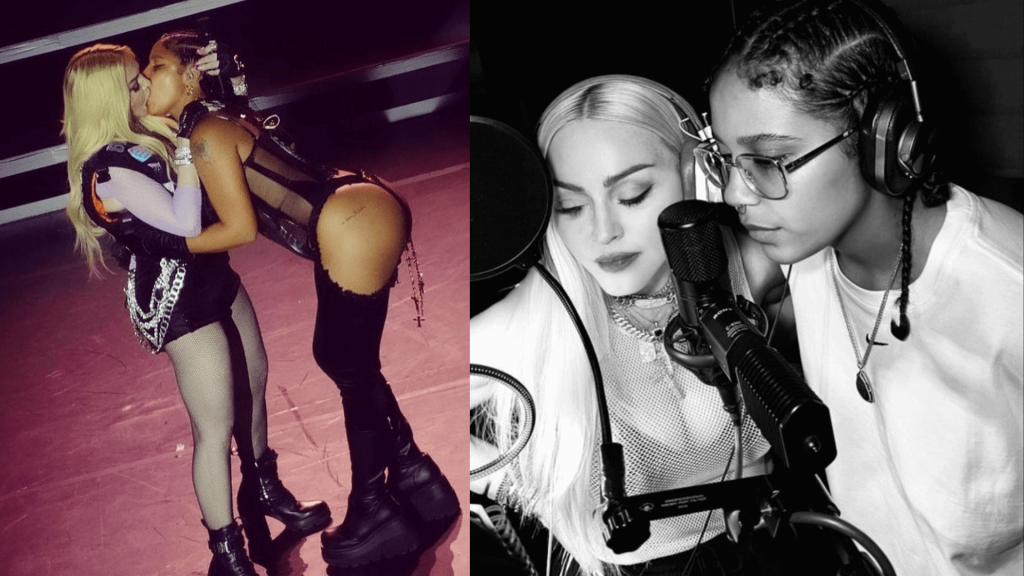 Her music has always grabbed both controversy and critical acclaim while she is also the most successful solo artist in the history of the U.S. Billboard Hot 100 chart. Tokischa on the other hand is a free soul who has often been cataloged as "controversial" yet "liberating" due to her lyrics and public image. She told Billboard last year, "I would say I have a very rock-influenced voice because that's the type of music I most like. My style is explicit. It [may come off as] morbid but also [it] happiness."
Madonna And Tokischa's On-Screen Snog In NYC!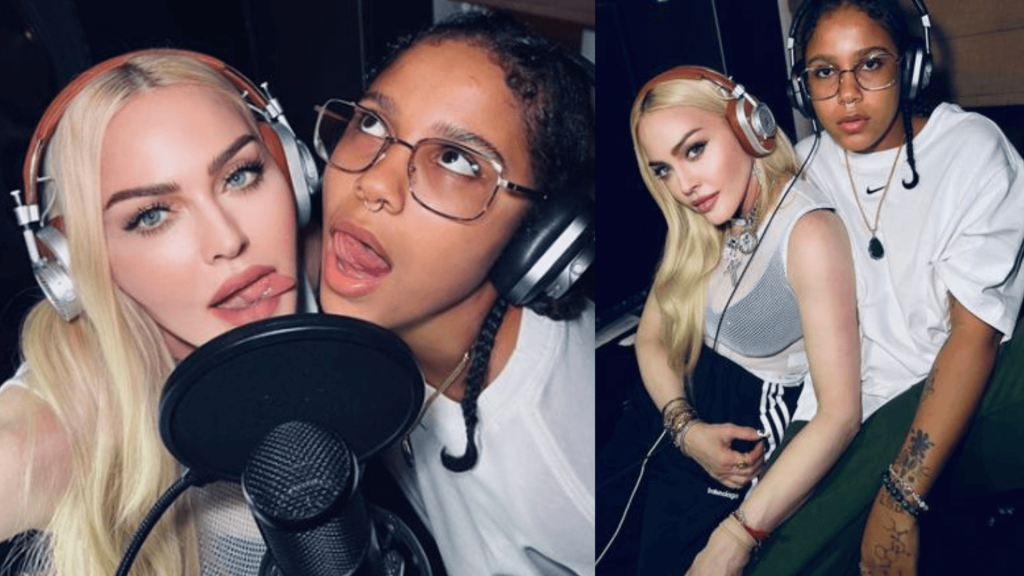 Also Read: Ben Affleck Silenced Madonna For Accusing Him and Jennifer Lopez of Media Attention
The 63-year-old singer was joined by Tokischa for an on-stage performance of her hit Hung Up which ended with the pair involved in rather an intense kiss. As soon as the song happened, fans went wild while the on-stage ladies grabbed each other, making them unable to get any closer than that.
This snog was not shocking as the overall performance was pretty sensual with some sexy choreography, which was part of Madonna's Finally Enough Love club date at Terminal 5 in NYC. The 26-year-old rapper joined the stage for the surprise set whose songs include titles like Linda, Perra, and Singamo. Apart from Hung Up, she also performed some of her other biggest hits including Vogue, Holiday, Material Girl, and Ray of Light.
Madonna Recreates Iconic Britney Spears 2003 VMA Moment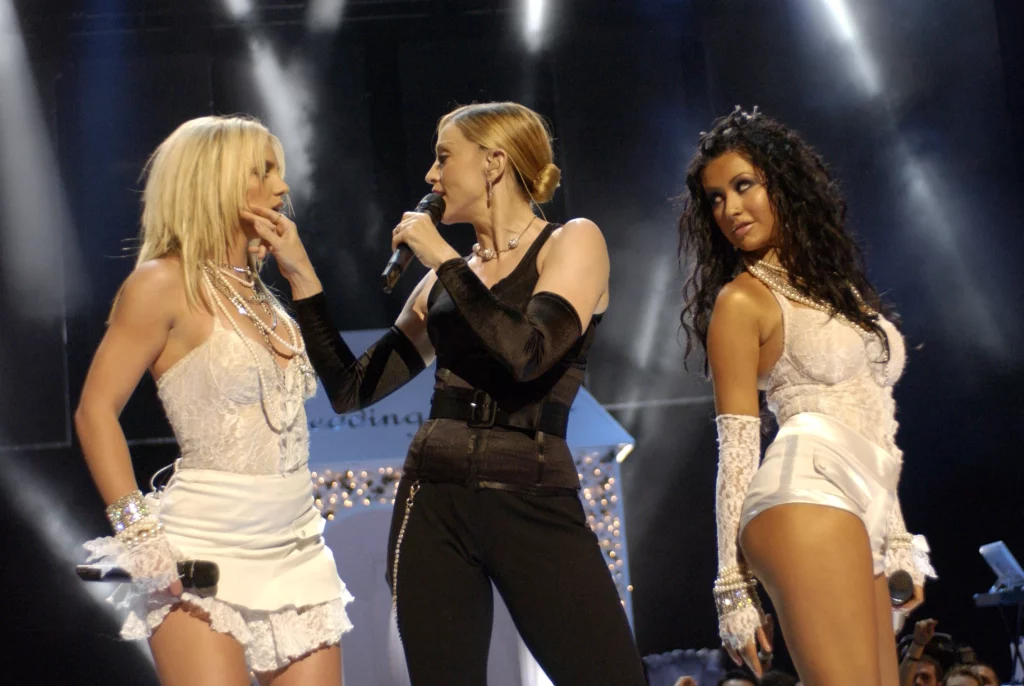 You May Also Like: Jennifer Garner Reveals Ben Affleck's Affair With Nanny Didn't Lead to Split-Up
This is not the first time Madonna set the stage on fire with her on-screen snog. She recently recreated her famous snog with pop star Britney Spears at her wedding to Sam Asghari, which was attended by VIP guests including the Material Girl singer.
Check out the tweets to see fans' reactions to the recent Madonna And Tokischa's On-Screen Snog In NYC
Madonna making out with Tokischa. Happy Pride 🏳️‍🌈 pic.twitter.com/QB9gaY6bCM

— Joe Lynch (@branniganlynch) June 24, 2022
I didn't expect it at all! OMG screaming* they're so THIRSTY and so gay!#Madonna#Tokischa pic.twitter.com/lh9Q4fBoJv

— Shan11 (@Nashredux) June 24, 2022
Madonna @Madonna french kissing Tokischa Popola @tokischa_ last night! 🔥 @madonnatribe @mtribefrance @MadonnaUndergr @MDNAMafia @m_scrapbook @Madonna_Today @DrownedMadonna @MadonnaTV @newsofM @MadonnaNationX @GregvsMatt #Madonna #FinallyEnoughLove #NYCPride #Pride #Pride2022 pic.twitter.com/VVLEC93i7o

— Basti (@djcooky78) June 24, 2022
Watching Madonna x Tokischa make out on stage was actually 🥴

— Yoli Garcia (@yoli_stylista) June 24, 2022
Madonna kissing Tokischa live on stage last night 👁👄👁 #madonna #tokischa #madonnatokischa #worldofwomen @worldofwomennft @Madonna pic.twitter.com/sy5WQSka6o

— Matt Chessco (@mattchessco) June 24, 2022
GIRLS GET A ROOM!! Idk how can I recover from this it is a f*cking moment! Hold on I need to breathe!#Madonna#Tokischa #Pride#FinallyEnoughLove pic.twitter.com/GlX5RElXuy

— Shan11 (@Nashredux) June 24, 2022
With both these events, fans recalled Iconic Britney Spears 2003 VMA Moment. Back in 2003, Britney Spears, Madonna, and Aguilera had performed "Like a Virgin" and "Hollywood" at the VMAs, while singing "Hollywood," Madonna grabbed Spears's face and gave her an intense snog, before leaning over to also kiss Aguilera.