Ant-Man star Michael Douglas has recently shared a throwback photo on Instagram with his stuntman, Michael Runyard from the sets of Ant-Man. Douglas joined the MCU as a scientist and former hero in the 2015 movie. The actor has since reprised the role in various films, including the sequel Ant-Man and the Wasp and Avengers: Endgame and Marvel's What If…?
Michael Douglas Posts A Picture With His Stunt Double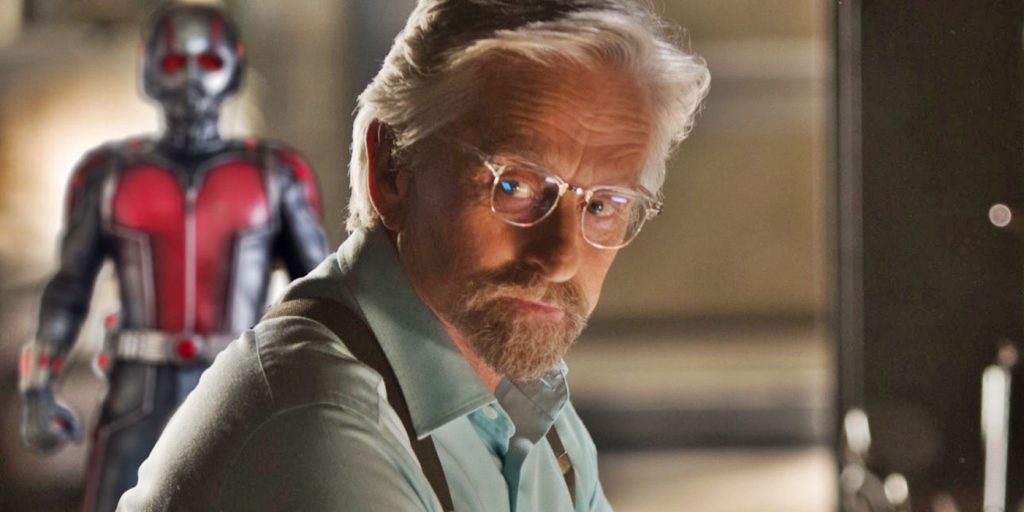 Douglas plays the role of Hank Pym in the Marvel Cinematic Universe, the scientist who discovered and developed the Pym particles in his Ant-Man suit. Together with his wife Janet Van Dyne, the pair took on the hero roles and averted crimes and crises throughout the 20th century until Janet's presumed death while deactivating a missile bound for America. Even after retirement, Pym found himself midst a lot of action throughout his MCU appearances, with the character set to return in Ant-Man and the Wasp: Quantumania and face-off against Kang the Conquerer. With Douglas being constantly thrown into the thick of the action, Douglas recently shared an Instagram post with his stunt double who brings all his action scenes to life.
Douglas can be seen with his longtime stuntman Runyard from the set of Ant-Man in 2014. Both the actors are in costumes, dressed in Hank's suit from the heist at Pym Tech which appeared in the climax of the film. Douglas also wrote in the photo's caption that it was a Throwback Thursday, crediting stunt double Runyard for their time working together for 30 long years. Here's the original post:
View this post on Instagram
Runyard has earlier worked with Douglas on films like Basic Instinct, A Perfect Murder before joining the MCU alongside Douglas in January 2014. Runyard has since played Douglas' stunt double in various MCU appearances such as Ant-Man and the Wasp, although it's still unknown if he will return for Ant-Man and the Wasp: Quantumania. Runyard has also worked on some non-MCU superhero films like Batman vs Superman: Dawn of Justice and Green Lantern.
Michael Douglas' throwback photo from the set of Ant-Man is a wonderful reminder to fans of what's actually required to bring their favorite heroes to life. Without stunt doubles like Runyard, it would always be very difficult to bring all the action to life. This is why seeing Douglas credit his long-time partner is a really welcome sight to one's eyes. The MCU isn't just limited to writers, stars, or directors – but also the crew members who work behind the scenes because, without them, none of the finest action moments would be possible.