After the release of the Mandalorian Yoda, or should we say, Baby Yoda's fanbase has increased. The phenomenon has taken the internet by storm with fans fawning over the backward speaking alien.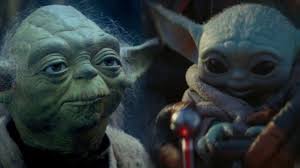 For the uninitiated
Fans were first introduced to the magical little creature in Star Wars: Episode V- The Empire Strikes Back, almost a decade ago. The Jedi Grandmaster has been a fan favorite for more than a decade. He has been a part of six out of nine films in the episodic saga of Star Wars. Not much was ever disclosed about his race in a bid by George Lucas to keep his kind as enigmatic as possible. All that we know for sure about them is that they age extremely slowly and live up to for almost 900 years.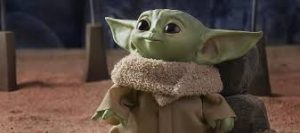 Yoda with Human skin?
In 2012 Italian artist Andrea Eusebi made a version of the classic Star Wars character that diverted from his trademark green skin and instead chose to cover the little guy is human-like skin. Recently a Twitter user called OllyWrites came across this image and shared it, bringing it back in the mainstream narrative. The image is quite baffling. The slight change feels strange, which only goes on to point out that one tiny change can seriously alter how a character is perceived.
http://twitter.com/OllyWrites/status/1214581687302131715
Have you watched the Mandalorian? What do you think about this version of Yoda? Let us know in the comments below.
Source: ScreenRant
Thanks for your feedback!