Taika Waititis's ( Director of Thor Ragnarok ) recent Instagram post with Idris Elba sparks rumors. People are speculating if Idris may be returning as Heimdall for the Thor movie franchise's upcoming sequel. Thor 4: Love and Thunder. Idris Elba plays Heimdall, the Bifrost protector in Asgard, and has appeared in multiple Marvel movies after his franchise debut. Director Kenneth Branagh introduced him first in the initial Thor film in 2011. Heimdall died in the Avengers Infinity War after sending hulk back to Earth.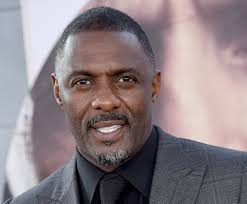 Even though he was part of the infinity saga, people believe that Idris was not properly utilized in his role. This is even more frustrating considering that the Thor franchise has recently found its footing under Taika. After the success of Thor Ragnarok in 2017. Idris Elba has played multiple lead roles, like in the Television series Luther and the wire. He also played Nelson Mandela in 2011 in the feature film Mandela: Long Walk to Freedom.
Recent Instagram Photo
However, Idris Elba's role as the highly popular Heimdall may not be over yet. The image posted by Taika with Idris Elba visiting an all-black rugby team in New Zealand is being taken as a sign that they may be working together. The filming for Thor 4 is around the corner. Further fueling rumors that they are hanging out as they are working on the film.
Speculations
It is important to note that it is improbable that they would meet only to visit the team. Unless they were together in Australia for shooting. Considering the Caronavirus pandemic and the travel restriction, it is unlikely for them to meet unless they were already together.
Recent reports state that Thor 4 Love and Thunder will be starring several other stars from the Avengers franchise. Other than the core actors like Chris Hemsworth, Natalie Portman, other stars like Chris Pratt are also returning. There are also rumors that Christian Bale may be playing the villain; in this case, bringing back Idris Elba is not outside the realm of possibility.
Should Heimdall return?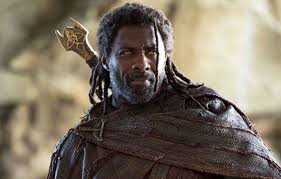 His return would probably be limited to flashback cameos. Unless he somehow survived the Asgardian ship's destruction in the Infinity war. Heimdall is also an imperative part of the Norse mythology, and Taika is known to alter storylines if it would benefit the film. However, in Infinity War, it was as if Heimdall had completed his role; using his powers to send Hulk back to Earth seemed to give the marvel fans closure. Unless Thor 4 is a prequel for a time before Heimdall's death, it is improbable they will bring him back.
However, with no confirmation from Marvel, it will be best not to get too caught up in his rumored return. What do you guys think? Would you like to see Heimdall in Thor 4: Love and thunder? Comment your answers down below.
Source : We Got This Covered, Digitalspy