Fans have been anticipating the upcoming Thor: Love and Thunder movie and its plot. Following the release of the first teaser trailer of Thor 4, Jane Foster is seen wielding Mjolnir in her costume. Marvel put out a plot synopsis for the MCU film and Jane Foster as "Mighty Thor." Fans loved the return of fan favorites like Valkyrie, Korg, and the Guardians of the Galaxy, but the main highlight was Jane Foster wielding the Mjolnir.
Thor: Love and Thunder is inspired by Jason Aaron's Comic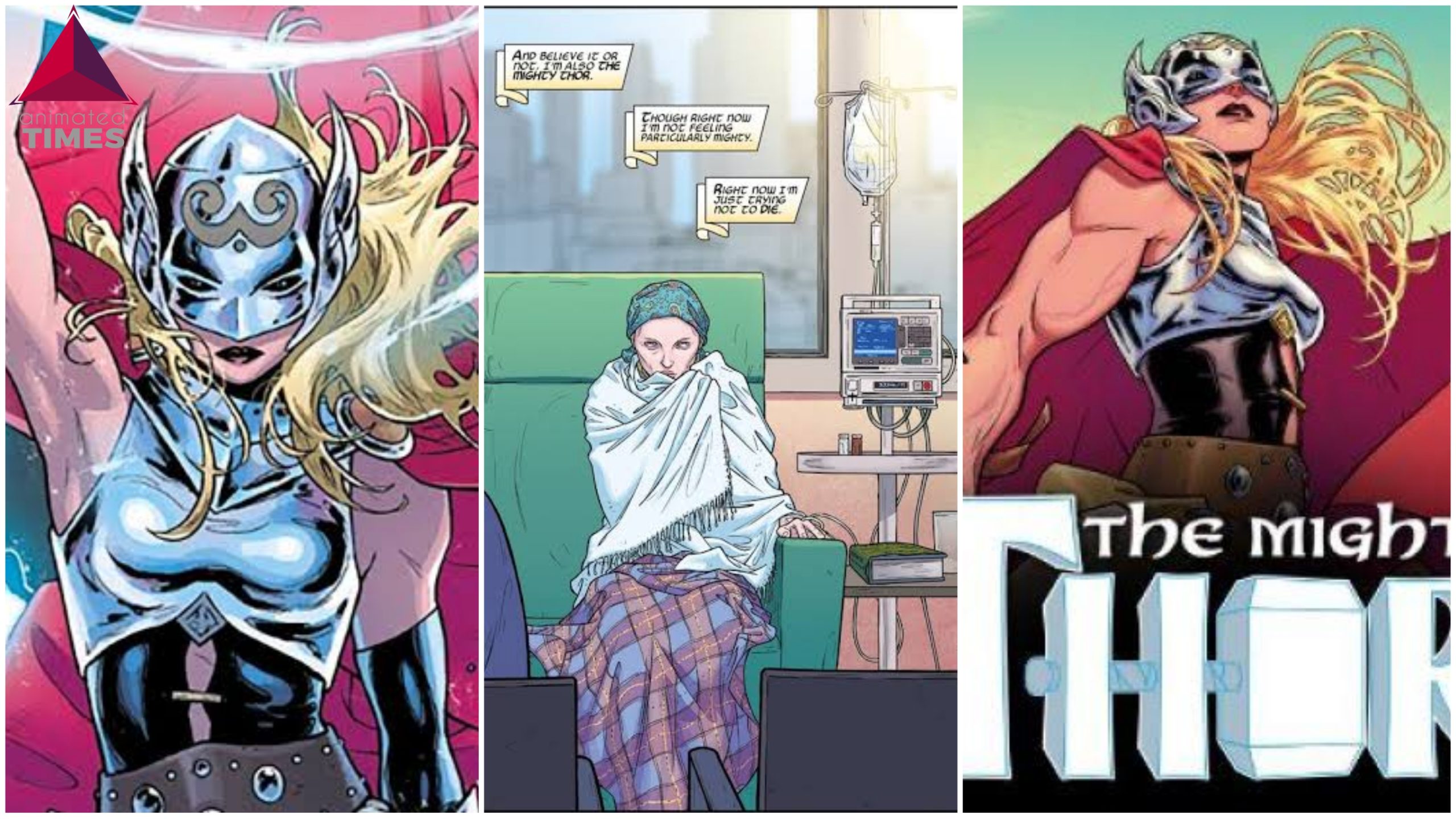 Director Taika Waititi stated that Jason Aaron's comic Mighty Thor would be an inspiration for Thor: Love and Thunder. Fans began to speculate as to whether Jane's cancer storyline from the comics would be used for her Thor origins in the Thor 4 movie. Marvel Legends Mighty Thor toy figure had a helmet that revealed Jane Foster will be "suffering from cancer" in the Thro Love and Thunder. 
Related: Every Thor 4 Character Confirmed To Return
Origin of Mighty Thor Jane Foster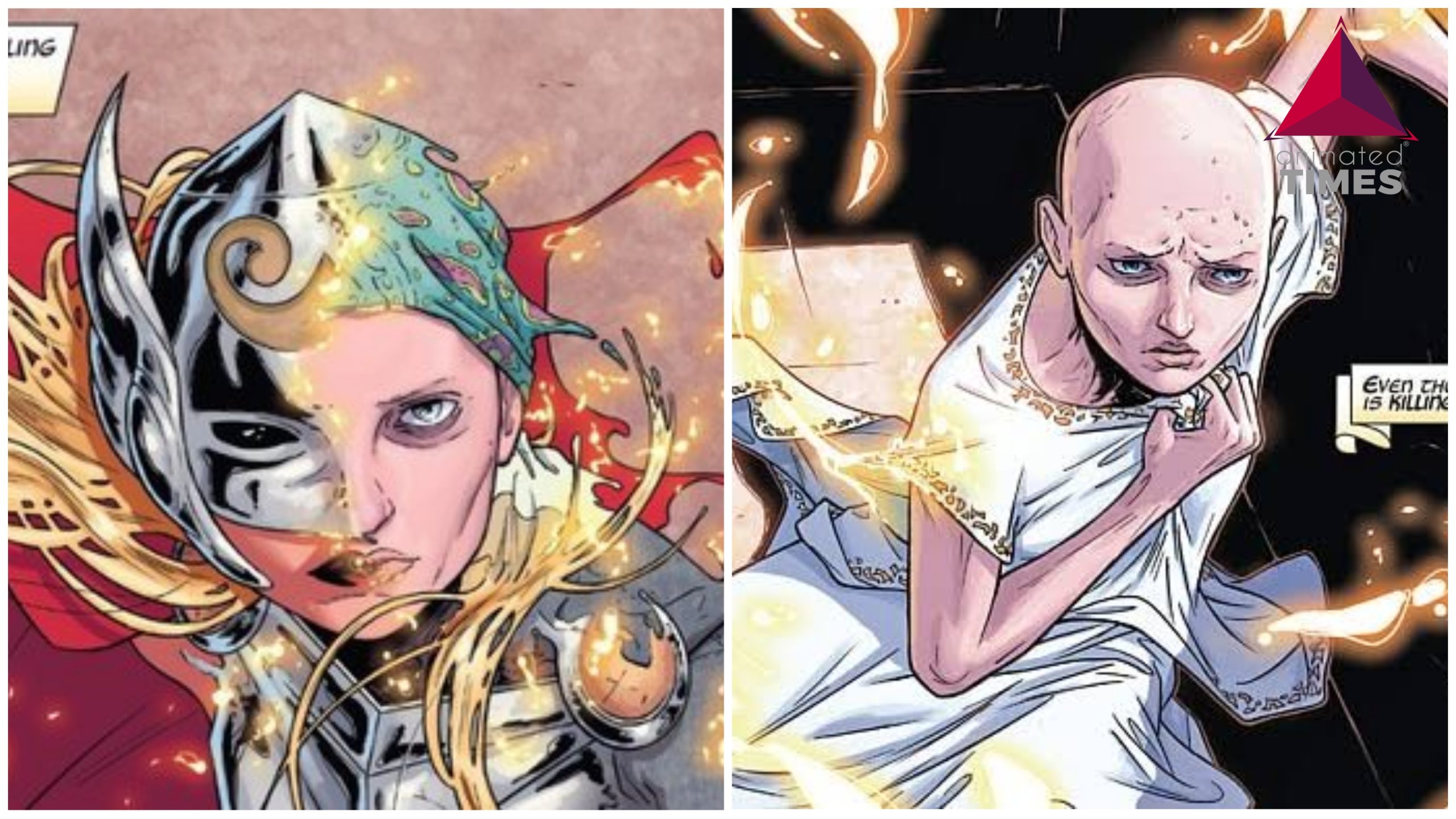 In the Mighty Thor comics, Jane Foster becomes worthy of wielding the Mjolnir after she is diagnosed with breast cancer.  The website states, "Suffering from cancer, astrophysicist and Thor's ex-girlfriend, Jane Foster, visited New Asgard and her life was changed forever. Mysteriously, the broken pieces of Mjolnir transformed her into the Mighty Thor and gifted her the superpowers of Thor, to battle threats internal and external. Wielding Mjolnir herself, she had become a godly protector and a new hero was born! With the help of Thor, Valkyrie, and the Guardians of the Galaxy, the Mighty Thor was faced by the powerful Gorr, the God Butcher. Battling cancer in her human form and Gorr in her godly form, Jane Foster was embroiled in an epic struggle with plenty of love and thunder!"
What Fans Can Expect from Jane Foster in Thor: Love and Thunder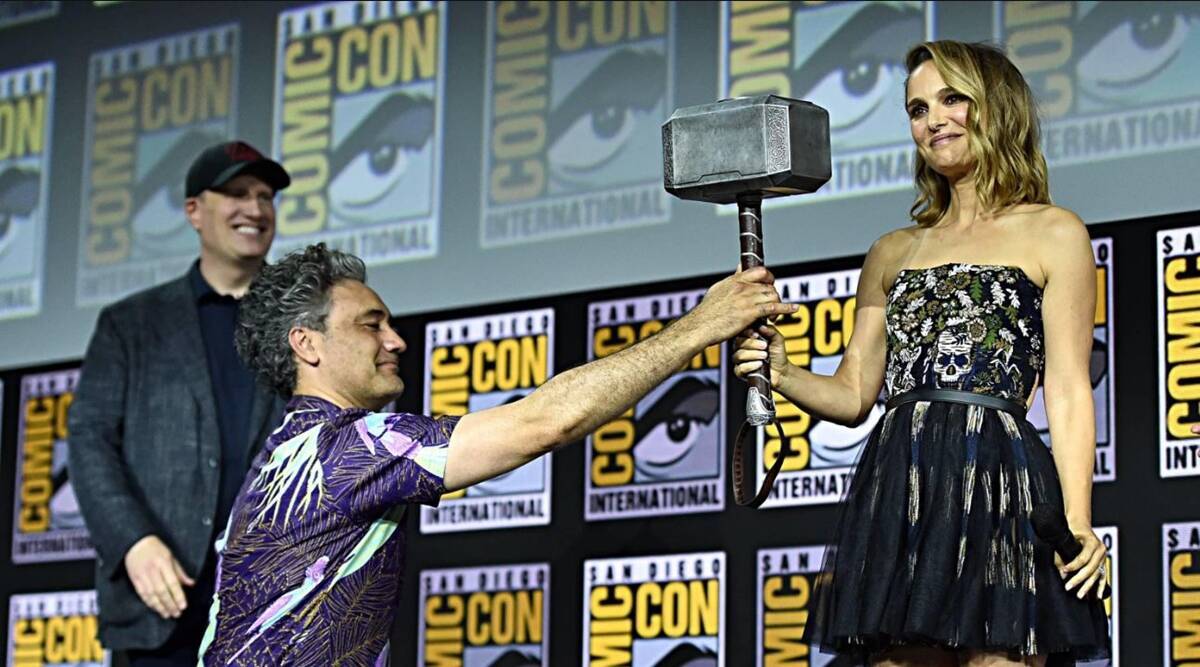 Jane Foster became the Mighty Thor and fans are eager to see will she be more powerful than Thor or not. Natalie Portman has played the role of Jane Foster since 2011's and also returned for 2013's Thor: The Dark World. However, she did not reprise her role for 2017's Thor: Ragnarok. In the movie, it was shown that she and Thor broke up. However, Thor director Taika Waititi's new direction for the character of Jane Foster and Mighty Thor is part of why she decided to return.
Thanks for your feedback!