Keanu Reeves is one of the best actors in Hollywood with an awesome filmography record. Reeves is perhaps one of the greatest stars in the film industry. The John Wick star started by appearing in small roles and rose through the ranks to reach the heights of success. His acting skills have won him millions of fans worldwide.
The actor has accomplished a lot in his burgeoning career. Recently he attended the gala event with his girlfriend Alexandra Grant. The couple was seen locking lips as they posed for the paparazzi at the Museum of Contemporary Art Gala red carpet in Los Angeles.
Keanu Reeves Kissed Alexandra Grant At The MOCA Red Carpet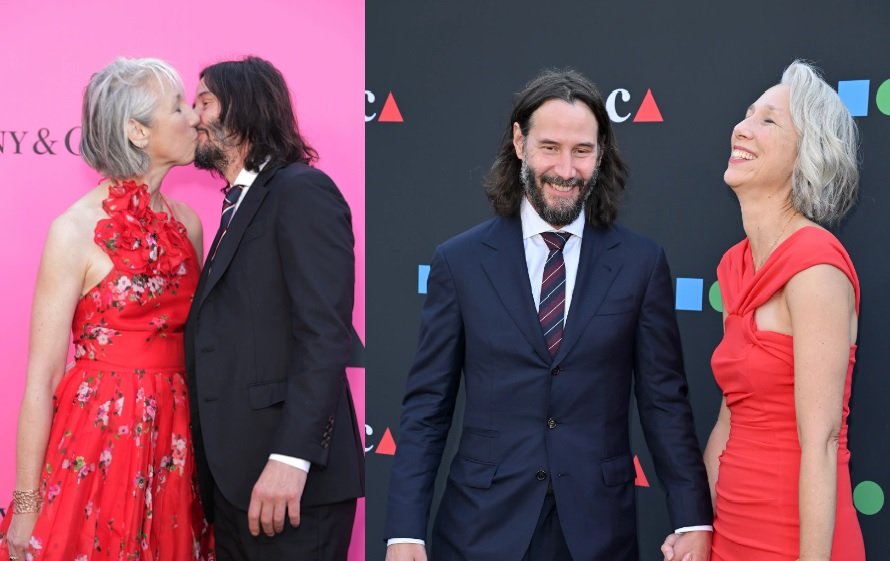 Keanu Reeves is a talented Canadian actor. His acting skills are the envy of the film industry, and the star has accomplished a lot in his illustrious career. The actor hardly shares details about his personal life and prefers to keep it private. Recently, Reeves was spotted kissing his longtime sweetheart, Alexandra Grant on the red carpet. The couple appeared together to attend the 2023 Museum of Contemporary Art Gala in Los Angeles.
Also Read: Cyberpunk 2077 Fans Are NOT Happy With New Keanu Reeves Footage
The couple looked stunning together as they pose for the cameras. Alexandra Grant donned a red halter dress and finished her look by wearing gold jewelry, Reeves on the other hand wore a black suit with brown loafers and looked super charming.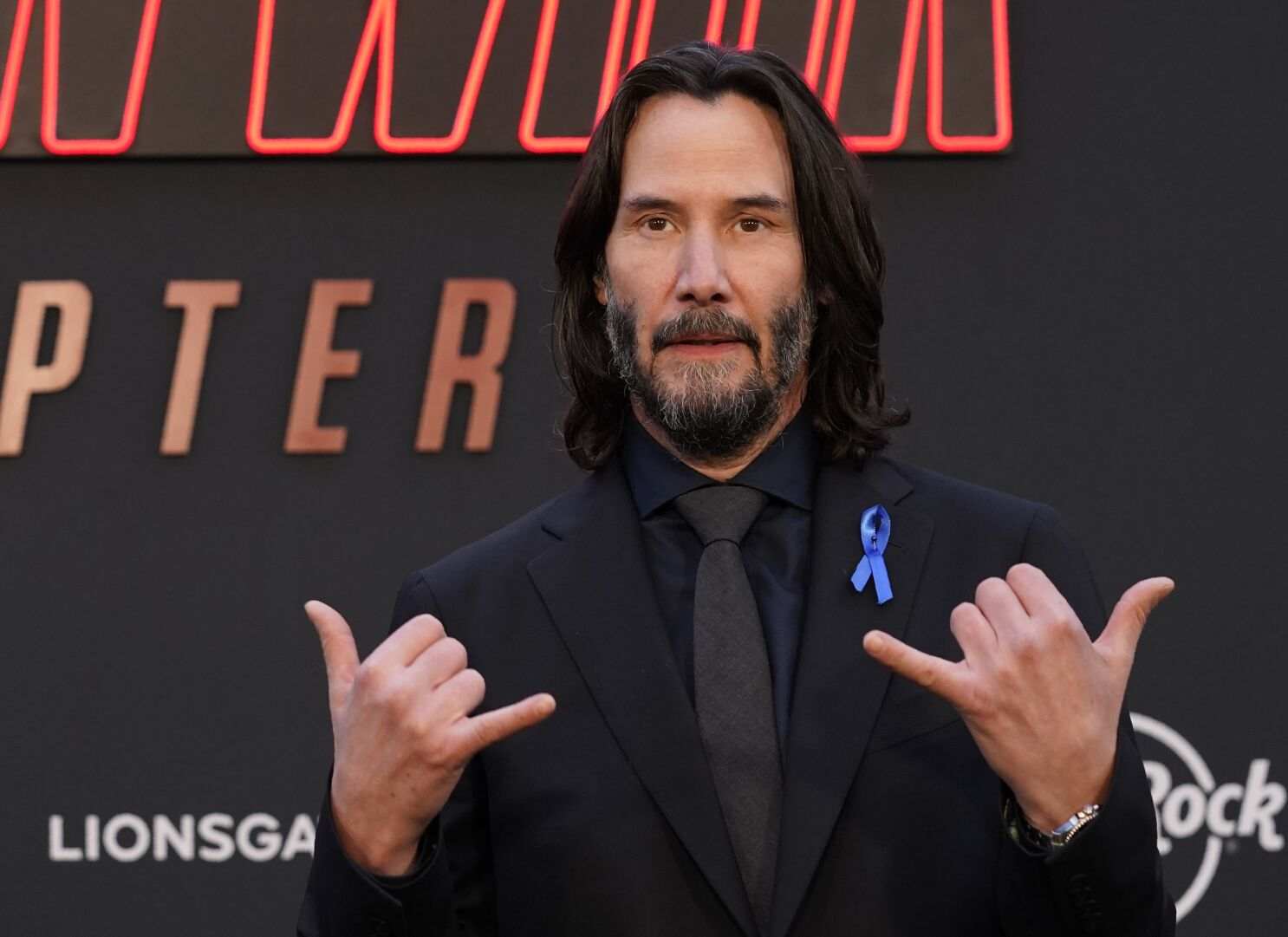 Keanu Reeves was posing with his girlfriend as they attended the grand event together. The duo rarely makes public appearances, but this one has fans buzzing. Fans thought the Donnie Barksdale actor was kissing Helen Mirren when pics of him and Grant went viral on social media.
Also Read: Keanu Reeves Gets Wedding Invite To UK Bar, Shocks Married Couple With Surprise Visit – Proving He's Indeed Hollywood's Nicest Man
Read some of the tweets here.
Funny thing is she's 9 years younger than him 😳 you'd never think that!

— L (@blabbit000) April 17, 2023
I thought he was making out with Helen Mirren

— Tom Riker (@u2hokie) April 17, 2023
Helen Mirren?

— Jurandir Pacheco (@pacjura) April 17, 2023
She looks ancient

— $TIME (@JuliusSinghania) April 17, 2023
Is that Helen Mirren?

— Chuma (@Hlathi_Mvene) April 17, 2023
Strange things are afoot at the Circle K.

— Lance Sanders (@ad5klHamRadio) April 17, 2023
According to reports, the couple first met at a dinner party in 2009. Later the actor collaborated with Grant on his first book Ode to Happiness in 2011 after which they started dating each other.
Keanu Reeves Reveals His Moment of Bliss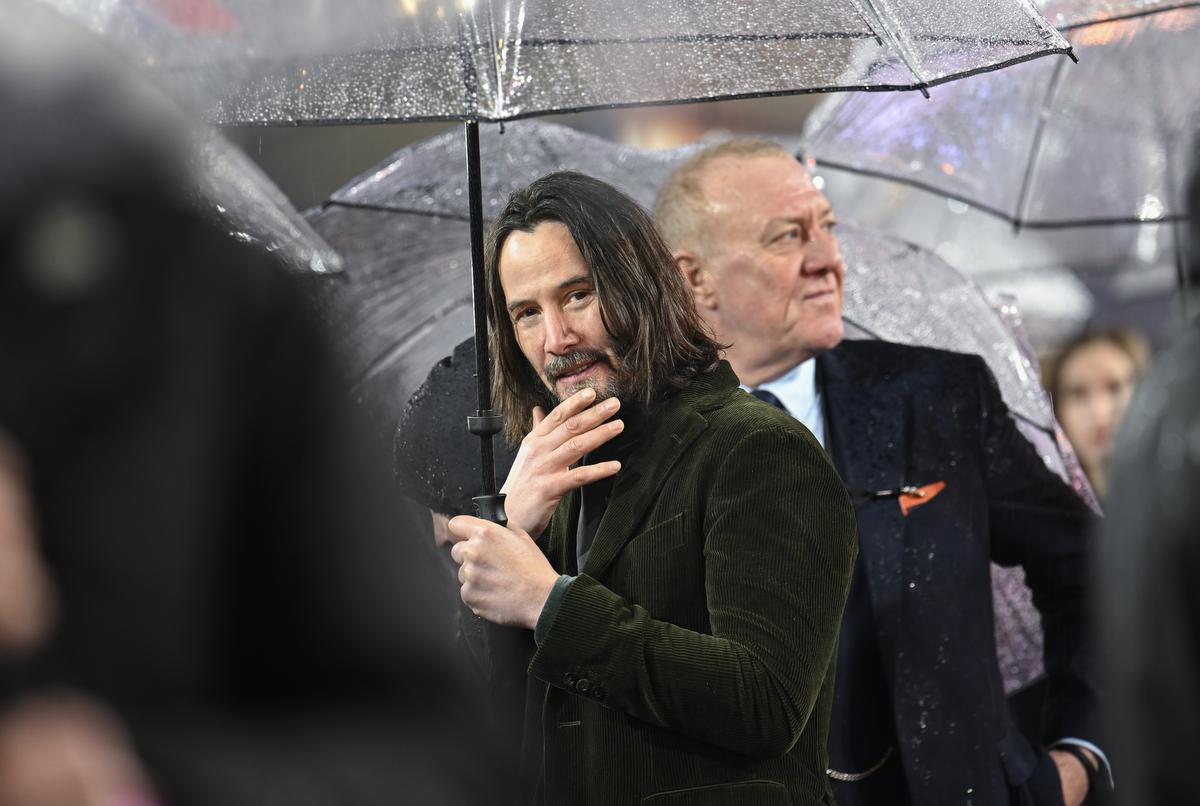 The John Wick actor recently gave a candid interview where he shared an intimate detail about his love life. The actor asked about the last time he had a "moment of bliss', he discussed the passionate time spent in bed with his girlfriend Alexandra Grant. Reeves described the time spent with her and how it made him feel. Grant and the Ted movie star share a special bond, and his narration illustrates the same.
Reeves remembers his last blissful moment as laughing and giggling in bed with his longtime girlfriend, Alexandra Grant. He said, 
"A couple of days ago with my honey. We were in bed. We were connected. We were smiling and laughing and giggling. Feeling great. It was just really nice to be together."
In a previous interview with the SmartLess podcast, Reeves reflects on his early acting days. The actor also revealed that his agents asked him to change his name because it was too ethnic. Talking about his agent's decision to change his name the actor recalls,
"I was like, 'OK, well, what's my name going to be?' And I was like, 'Templeton?' So, eventually, I came up with my first and middle initial, so I was Casey Reeves. Oh, my god. But then I had auditions and they'd be like, 'Casey?' and I like wouldn't even look up. Eventually, I went back to my agents and I was like, I can't change my name."
Keanu Reeves added, 
"One of the first plays I ever did, I was playing John Procter and one of the lines is like, 'Because it is my name, because I can have no other,' and that was just running through my head."
Also Read: "I Didn't Do Anything Out Of The Ordinary To Bond With Him": Keanu Reeves Claims Will Smith's Son Jaden Smith Is Extremely Professional Despite Him Supporting Father's Infamous Oscar Slap Incident
This hilarious incident had the fans in splits. Keanu Reeves remains one of the most well-liked stars in Hollywood. His recent John Wick movie did fantastic business and the star can look forward to an adventurous career with many fascinating projects.
Source: Insider