Tom Holland just promised that he will help out the next Spider-Man actor who replaces him. In Spider-Man: No Way Home, Tom Holland has taken the hero's suit for his very third solo outing as the friendly neighborhood hero and the film will also mark his sixth overall appearance in the Marvel Cinematic Universe. But his most recent appearance as Spider-Man was actually in the Sony-Marvel collaboration, during a mid-credit scene which is expected to change the entire game as we move forward in the universe.
Initially, Tom was introduced in the MCU as Spider-Man in 2016's Captain America: Civil War, the iconic web-slinger has been portrayed by two very talented actors before he stepped into their shoes. The superhero was first introduced on the big screen in Sam Raimi's successful 2002 adaptation, played by none other than the iconic Tobey Maguire. Their trilogy went on to become a massive hit at the box office and grossed over $2 billion.
Then came the Amazing Spider-Man reboot starring Andrew Garfield in the titular role, but sadly was less of a hit and that's when Sony decided to allow the character to join the MCU. Probably it was their best decision considering Spidey has been part of Avengers too and now Tom Holland preparing for his own trilogy, the future of the character yet again seems to be uncertain.
But no matter what happens, Tom Holland (being the absolute sweetheart he is) has promised to be supportive of whoever replaces him. In his recent interview with the Total Film, the current Spider-Man actor got candid about portraying such a loved character.
Since he is unsure himself about what the future holds for his version of Spider-Man, Tom Holland has vowed to mentor the "young kind" they would go on to cast to replace him, of course, whether that happens next year or in the next five years.
Here's what Tom Holland had to say about the same:
"When they cast the young kid in Spider-Man to replace me, whether it's next year or in five years, I'll take it upon myself to teach them about the responsibilities of being Spider-Man. Because it's huge. It's absolutely huge. Every time you walk outside that door, you're representing Spider-Man. It's tough. It's taxing sometimes. Because sometimes you just want to go to a pub and get absolutely wasted, and not have to worry about the ramifications of the public scrutiny of: "Oh my God, what do you mean you got drunk?" "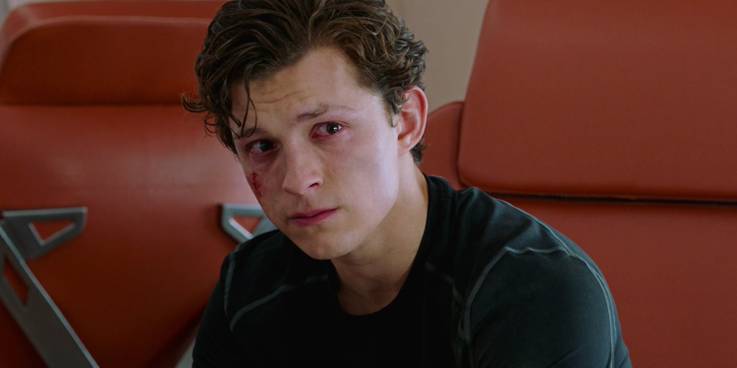 Venom: Let There Be Carnage's post-credits scene went on to tease a crossover that involved Tom Holland's Spider-Man and Tom Hardy's symbiote. And with the much highly anticipated MCU threequel hitting the theatres next month, many fans are probably not even thinking about the next Spider-Man actor as of now.
And considering how popular and young  Tom Holland is there, of course, are many exciting possibilities that still lie ahead for his current iteration, for example, a crossover into Sony's Spider-Man universe or maybe a fourth solo film in the MCU. Fans just do not want to see the actor get replaced right away.
Source: Total Film (via The Direct)
Thanks for your feedback!