EXCLUSIVE: Chris Hemsworth has signed a deal with Marvel for 3 more movies as Thor! Chris Hemsworth made his debut in the MCU as Thor in 2011, a decade ago! But the actor has managed to make his mark in the MCU as one of the most important Marvel characters. Since then he has appeared in many MCU movies as an important and valued character. Since a few actors have been pulling off from the MCU, fans were anticipating if Chris is going to be next. But don't you worry child! Marvel and Chris have sealed the deal for three more movies!
Whoa, Chris Hemsworth Signed On For 3 More Movies?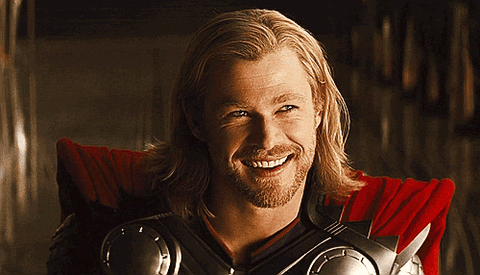 YES! This is true, confirms GiantFreakinRobot. However, what are the names of the movies going to be? That's not confirmed yet. For the time being, Thor: Love And Thunder will release on 6th May 2022. Speculations for those three movies are that they can be solo movies of him, which will be interesting to watch since we'd love to see how the story unfolds. Maybe, he can appear in Guardians of the Galaxy Vol. 3. Well, you never know because the best part about Thor is: he can appear in any movie and fit in it as if he was made for it. The proof is, he was in the end credits scene for Doctor Strange. That's how Thor is! So, yeah. We never know what the plans are until they make some announcement.
Chris Hemsworth's Take On Thor's Character
Hemsworth has been real about his feelings regarding his character and movies. Before Ragnarok in 2017, he felt the character was losing its spark. Moreover, he started to feel that the character wasn't left with much to offer. But, after the success of 2017's Ragnarok, he believed the character was rejuvenated and had some potential left in it! Looks like Taika Waititi and Chris Hemsworth hit it off and therefore came together once again for Love And Thunder. Also, Chris, in an interview made it clear that he had no plans of retiring his character. He said,  "I am not going into any retirement period. Thor is way too young for that." That's exactly how we as an audience feel, Chris. Don't we? Team Thor UNITE!
If we see, Thor is one easy character who can appear in any Marvel movie. He not only blends in the movie but also leaves his mark! It is safe to say that he acts as a continuing thread in the MCU. The most important appearance of Thor to date can be in Avengers. By this, he could be linked to almost any other Marvel character and help in tying the universe together. Moreover, this helped him land in the end credits scene of Doctor Strange.
Source: GiantFreakinRobot
Thanks for your feedback!