Hollywood's highest-paid actress in the early nineties, and also the first two times Oscar-nominated black women. These were the things people used to describe Whoopi Goldberg with. However, things changed after February of last year, when her anti-semitic comments came out. As a result, she has been suspended from her talk show The View.
Many actors dream of having an EGOT — an Emmy, a Grammy, an Oscar, and a Tony under their belt. Only 17 people currently have the honor of calling themselves someone who possesses an EGOT. Goldberg is one of them. Although, this is the second time she is facing backlash for her comments, she did not mean any harm.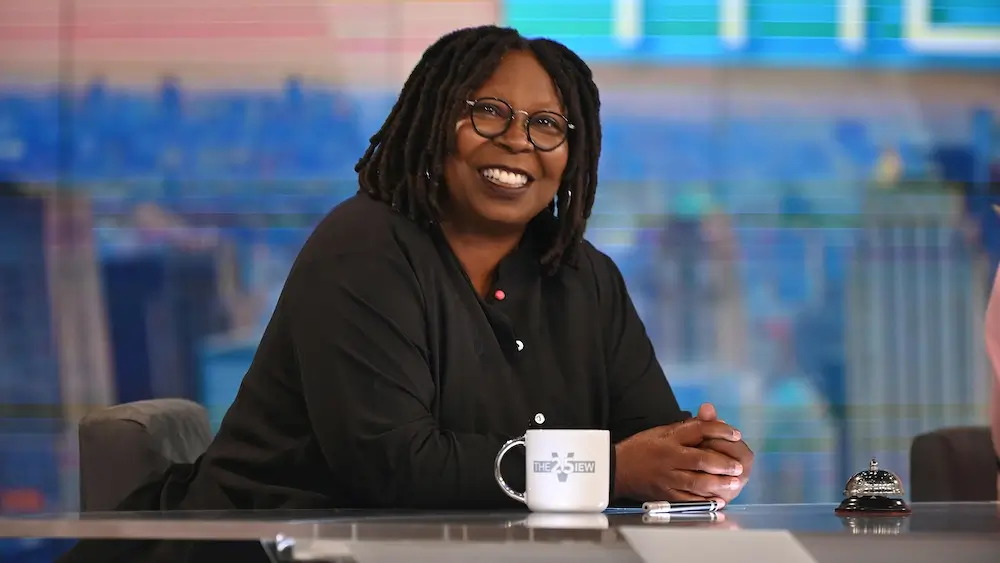 Also Read: "I upset, hurt and angered people": Whoopi Goldberg is Sorry After her "Offensive" Comments About Jews and the Holocaust
Whoopi Goldberg's hurtful Anti-Semitic comments
The actor in her claims stated that Holocaust wasn't about race and was simply the cruelty of people over one another. Whoopi Goldberg stated it was a "white on white" crime. She instantly started getting backlash and issued an apology to the public in a since-deleted tweet.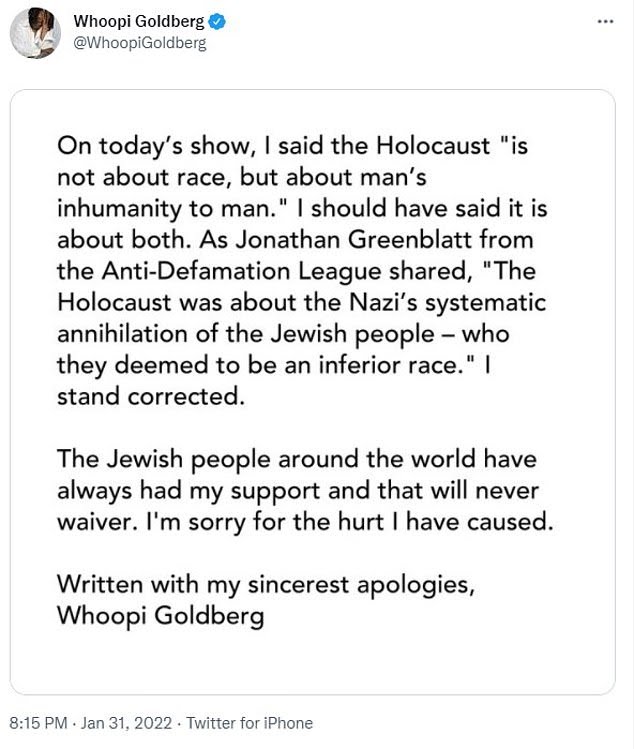 Although, it might seem like the actor did not learn anything from her past mistakes, as she is again in hot water for making the same mistake.
"My best friend said, 'Not for nothing is there no box on the census for the Jewish race. So that leads me to believe that we're probably not a race,'"  She said to The Times.
During her new movie Till's promotions, she tried to explain her previously made statements to The Times of London and further dig a deeper grave for herself.
"The oppressor is telling you what you are. Why are you believing them?–They're Nazis, –Why believe what they're saying?"
She further stated why she doesn't view being Jewish as a race,
"Remember who they were killing first. They were not killing racial; they were killing physical. They were killing people they considered to be mentally defective. And then they made this decision.'
She said being Jewish was not a race like being black, because it was not identifiable."
Whoopi Goldberg's comments can no longer be categorized under misunderstandings as this could have serious consequences in the real world just like Kanye West's comments did.
Also Read: "I want you to do this": Barbara Walters Ordered Whoopi Goldberg's Best Friend Nicolle Wallace To Take Over 'The View' after She Was Humiliatingly Fired
Whoopi Goldberg apologizes again
Although she tried to save herself by explaining why said the things she did. People interpreted it as her "doubling down" on her comments as she was not at all apologetic in her tone. She semi-apologized again, saying,
"I tried to convey to the reporter what I had said and why, and attempted to recount that time,—It was never my intention to appear as if I was doubling down on hurtful comments, especially after talking with and hearing people like rabbis and old and new friends weighing in."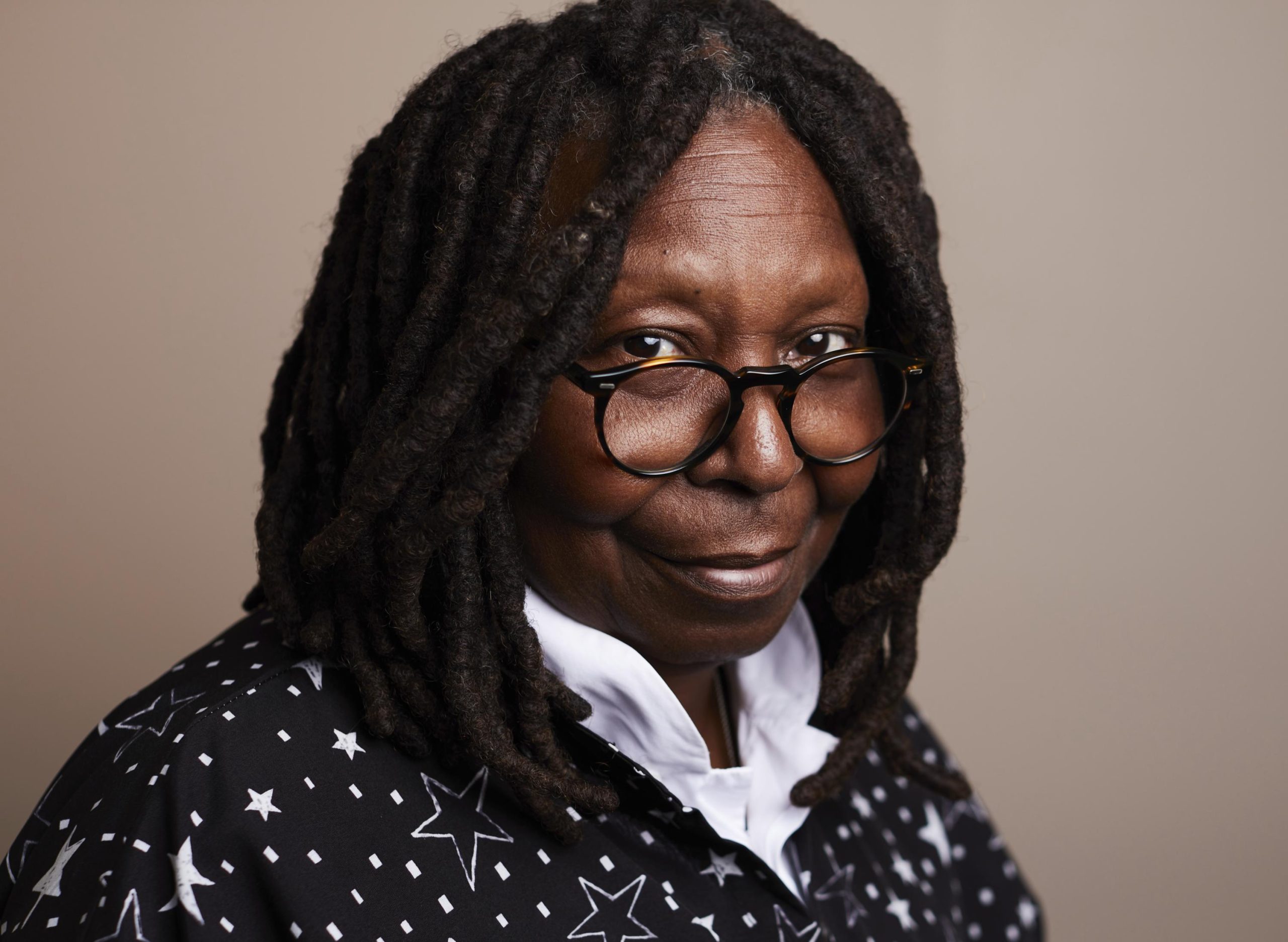 She has vowed to reflect on the comments she made and the impact it caused on the real world. And educate herself on the subject of the Holocaust and how the hatred shaped the world.
People often make the mistake of speaking without thought as speaking the truth, and it is quite dangerous. Such careless comments amongst the growing unjustness towards the particular race prove to be harmful even if someone does not intend to do any harm by their comments.
Also Read: "We don't want to do it without you": The View's Whoopi Goldberg Wants Hollywood Return after Suspension from Talk Show, Requests Harry Potter Star Maggie Smith To Return for 'Sister Act 3'
Source: Daily Mail