Margot Robbie and many women who work in the blissful and equally suffocating industry called Hollywood are easy targets. Some of the reasons are, that it's difficult to find good work for good pay. The male counterparts are paid way more than their female counterparts in a majority of cases. However, this case is about the actress getting hate from her fans for doing her job of acting.
The only validation behind the hate Margot Robbie has gotten is due to her association with figures who have a history of being an abuser. Her film, Amsterdam, is about to release on the 7th of October 2022. With the release coming closer day by day, the awareness of her social circle being so questionable becomes more of a hot topic.
Amber Heard's social circle involves Margot Robbie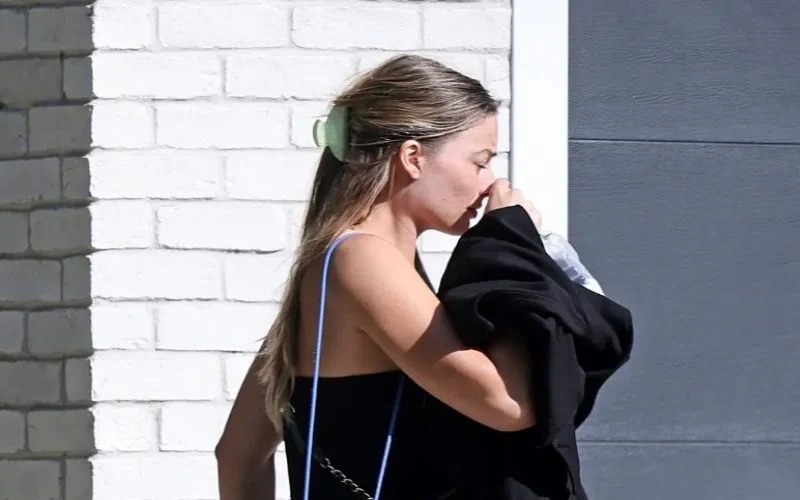 Along with losing the defamation case, the Aquaman actress also lost some of her closest friends in the business, including Kristen Stewart, Cara Delevingne, and Margot Robbie. According to a source, Amber Heard initially tried to get help from Margot Robbie, Cara Delevingne, and Kristen Stewart, but to no effect.
When Cara Delevingne, Margot Robbie, and her other pals traveled to Spain in August to celebrate her 30th birthday, it is believed that the beginning of her rumored personal issues initially emerged. After news of Clara Delevingne's need for treatment broke, Margot Robbie appeared to be in a terrible state of mind while visiting her friend and former co-star.
It seems the recent interaction with Cara Delevingne was quite difficult for the actress. Margot Robbie seems to have been a helpful friend by going to see her. Even though we might not know what they discussed, it appears to have been an extremely emotional meeting.
Also Read: Cara Delevingne Latest Photos From The Burning Man Festival Nearly Confirms Actress Is Struggling With Addiction, Explains Margot Robbie's Distressed Looks
Margot Robbie's upcoming film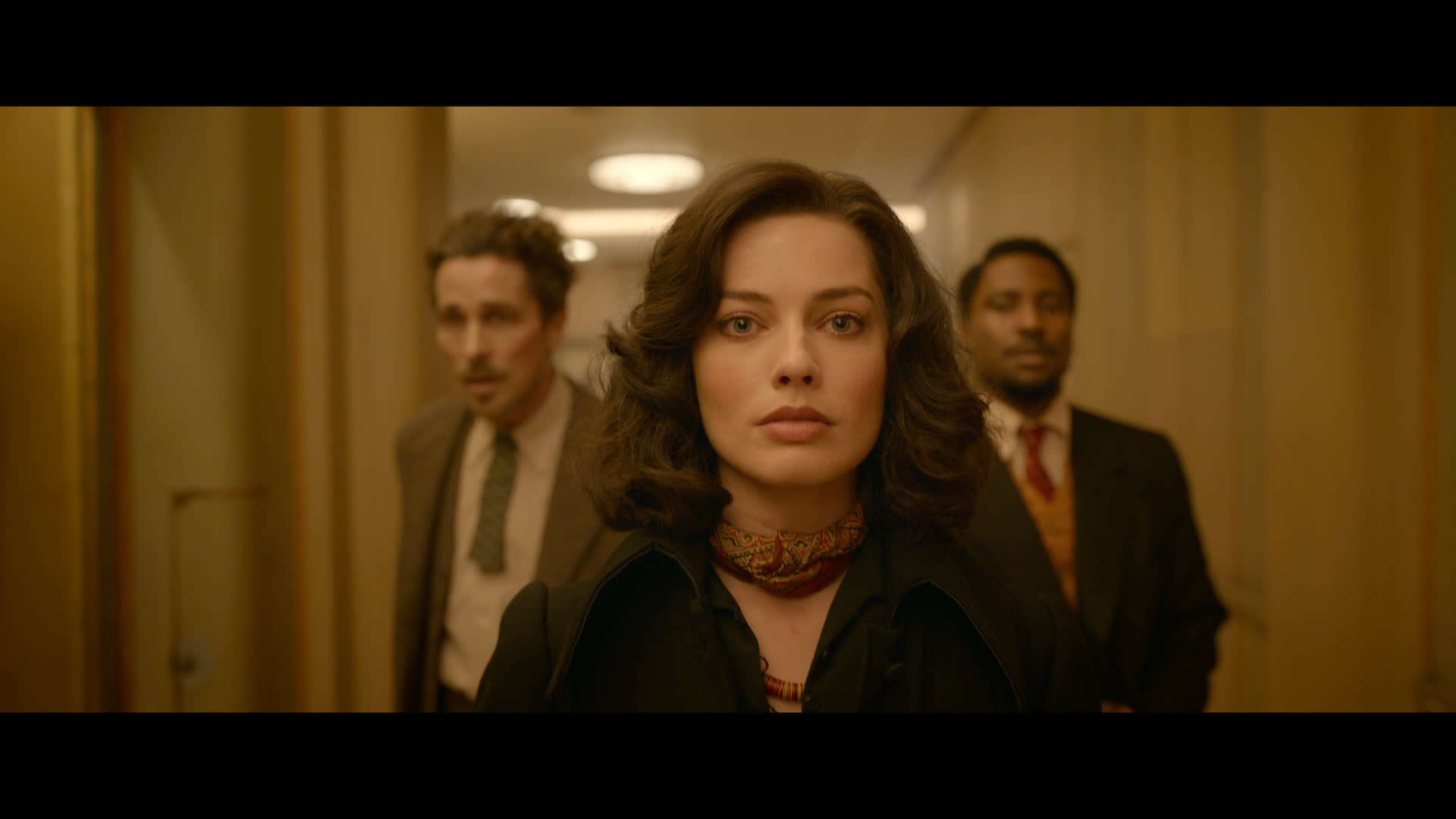 Amsterdam is the first movie by David O. Russell in seven years. The movie, stars Christian Bale, John David Washington, and Margot Robbie as a trio of lifelong friends. It is a murder mystery with intrigue, espionage, and snappy dialogue. The troops are transported to recover from wounds sustained during World War I. She serves as the nurse who treats them, that is the location where their relationship is established. The men go back to their homes and live in Manhattan. Christian Bale, a doctor who goes above and beyond to assist injured veterans, and John Washington, a lawyer. When they are implicated in a murder, there is swiftly developing intrigue and a plot worth watching.
Also Read: Amber Heard's Alleged Ex Cara Delevingne's Mental Health In Dire Straits As She Misses Own NY Fashion Week Event, Margot Robbie Seen Leaving Delevingne's Home Super Distressed
Twitter calls out the actress for working with abusers

The fans of the actress recently called her out on working with abusers on Twitter. The fans of Margot Robbie seem to be extremely displeased with her association with the names often recalled for sexual abuse. The director of her upcoming film, Amsterdam, has been guilty of groping his transgender niece. She even filed a police report against her uncle for groping her while they were at the gym. David O. Russell even had the audacity to blame her for what took place. Therefore, it is only natural that fans of the actress to be alerted about her willingness to work with the director.
Naah, no lovely description of her will make me forget she loves working with abusers.

— Nina🏳️‍🌈 (@Nena_Nina_Schi) September 19, 2022
No wonder she was friends with Amber Heard…

— Taylor (@remilife123) September 19, 2022
Quite sad that Margot Robbie can't seem to say NO to working with abusive director's & actor's like Harvey Weinstein's enablers Tarantino, sexually assaulting his neice David.O Russell, domestic abuser Brad Pitt who abused his wife & children, hit a minor child.#DomesticViolence

— ¥Judy¥ (@judyju18) September 18, 2022
She is grace. She is beauty. She carries on working with abusive men like Brad Pitt who abused his wife & children,she carries on working with David.O Russell who sexually Assulted his Transgender neice . Yes let's all applude Margot Robbie #Amsterdam premiere#BradPittIsAnAbuser

— ¥Judy¥ (@judyju18) September 19, 2022
Even today, it's always a struggle to keep the deals crystal clear when talking about the so-called social image. The actress has worked with someone who has a doubtful history. However, rather than pointing at the accused, they find solace in pointing fingers at the woman. Margot Robbie does not wake up in the morning and decides for herself that today she will work with an abuser. It is quite literally her job to act and that is the only thing that has brought all of this heat on her.
Also Read: Margot Robbie Desperate For Cara Delevingne to Join Rehab, Friends Claim Out of Control Drug Addiction Turning Her Mentally Unstable
Source: Twitter