James McAvoy is now among one of the best actors in hollywood and he has been working with Marvel since sometime now. James McAvoy came in to play the young version of Charles Xavier within the Fox's X-Men franchise, but after the recent Fox acquisition by Disney, the actor seems to be ready to play another comic book role.
X-Men Star James McAvoy Wishes To Play The Riddler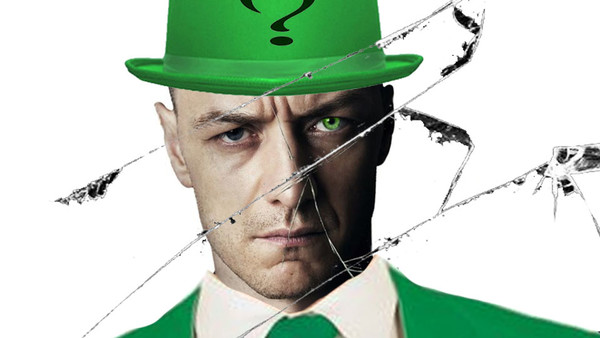 Also Read: How It Was To Bring Doom Patrol From Comics To The Screen
However, he seems very interested in playing a well known DC comics baddie. Very recently, James McAvoy revealed his interest in portraying the Riddler during a live video. McAvoy was asked over Instagram who would he prefer to play if he was involved in the DC Universe.
James McAvoy says he's down to join the DC universe as The Riddler if he's out as Professor X in the MCU — 'I've always thought DC does really good bad guys'

(via jamesmcavoyrealdeal | Instagram) pic.twitter.com/V6AXXglYAc

— Fandom (@getFANDOM) March 19, 2019
"The Riddler? I always liked him when I was growing up. That would be cool," the actor said.
"I've always thought DC does really good bad guys."
Until now, there haven't been many plans for the Riddler to join the DC Universe. However,  McAvoy could be an interesting choice. The Riddler has been spotted in Gotham series and the villain's portrayal has been loved by fans in the series.
Or James McAvoy in a Star Trek Film?
Also Read: 'Riverdale' Star Camila Mendes Being Eyed For A Role In 'Black Widow'
Now we don't know what happens post Disney's purchasal of Fox, McAvoy will be in the market available for a superhero role. The actor began with X-Men: first class, after he played Professor Charles Xavier but it seems that the Scottish actor wants to explore more. Even if the Riddle never happens, James McAvoy hinted that he could land with a Star Trek role if it comes up at the right time.
"I will take you where no Star Trek fan has gone before," McAvory said in a recent interview where he shared his interest in playing a young Jean-Luc Picard. "I will reveal things about Jean-Luc Picard that nobody even wanted to see. I will rip this captain to shreds."
X-Men: Dark Phoenix releases in June.
Source: Comicbook, Coming Soon
Thanks for your feedback!