Harrison Ford is a Hollywood veteran who has been in show business for almost six decades now. Although the actor took up acting as a profession in 1964, he did not get a starring role for over a decade until his performance in the movie American Graffiti landed him the role of Han Solo in George Lucas' 1977 space opera Star Wars. That role gave Ford the leverage he needed to establish a career in Hollywood.
Thereafter, Harrison Ford went on to star in several blockbuster films. One of them was Ridley Scott's 1982 dystopian sci-fi Blade Runner. The movie could not have a sequel for almost three decades until the co-founders of Alcon Entertainment bought the rights to the movie from producer Bud Yorkin. The sequel Blade Runner 2049 starred Ryan Gosling and Harrison Ford in the lead roles.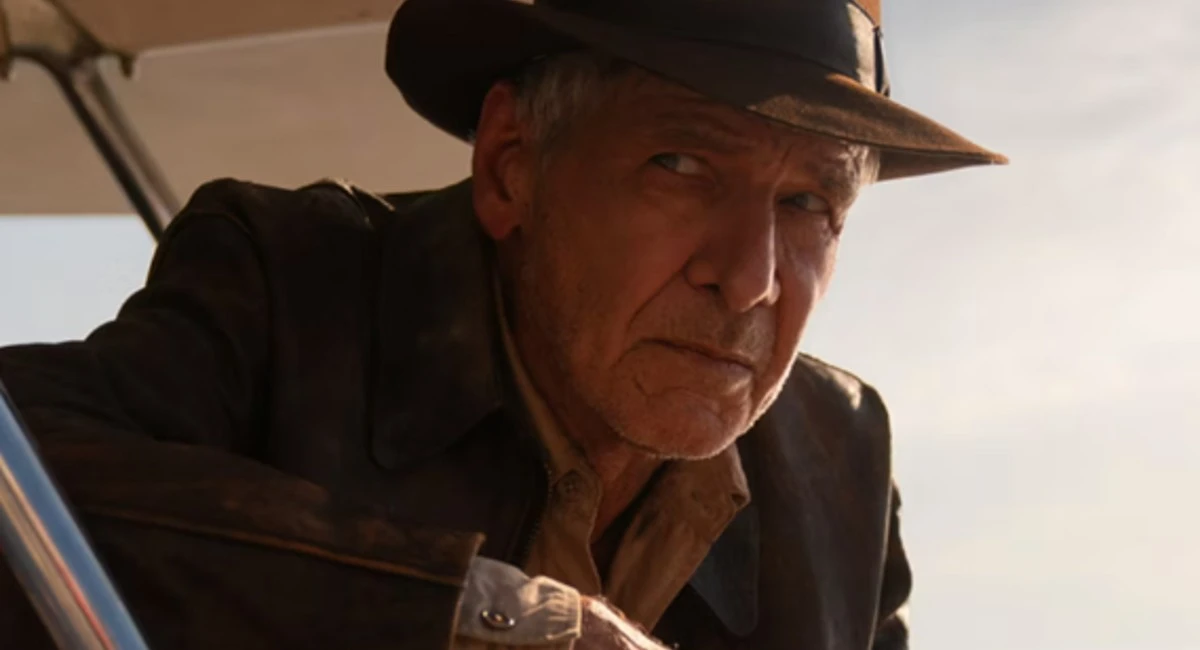 Read More: Harrison Ford Fails to Beat Marvel With His Final Indiana Jones Movie as It Registers 474,000 Viewership on VOD
Harrison Ford Impressed Blade Runner 2049 Director
Harrison Ford has starred in a plethora of movies from the Indiana Jones franchise to The Fugitive. He once labeled Blade Runner as the movie that took a toll on his mental health rather than physical. However, that did not curb the actor's enthusiasm about starring in the sequel.
In The Hollywood Reporter's Director Roundtable in 2015, Blade Runner 2049 director Denis Villeneuve voiced his admiration for Harrison Ford. He said:
"Something that deeply touched me was Harrison Ford because I felt that you cannot fake that excitement. I felt he was really sincerely happy to be there with us working at 5 a.m. in the dark, in the water. I felt his passion alive. I felt that his fire was still there."
Read More: One Major Mistake With Harrison Ford's Indiana Jones 5 That Ruined His Farewell From the Billions of Dollar Worth Franchise
Ford's excitement about doing the movie must have served as a catalyst in the film's critical success and spurred the other cast and crew members to do the best that they could. The Mosquito Coast actor was not only enthusiastic about the movie's script but also relieved that the shooting environment was not as stressful as the first movie in the franchise.
Blade Runner 2049 Director Thought It Will Be His Last Movie
Director Denis Villeneuve expressed his fears about making Blade Runner 2049 because he was afraid everyone was going to hate his guts for ruining a classic movie by making a remake of it. He said as much during The Hollywood Reporter's Director Roundtable in 2015.
Read More: "They have no idea who I am": Jennifer Lawrence Humiliated Herself In Front of Harrison Ford After Getting Excited About Meeting the "Star Wars Dudes"
This fear, however, did not deter the director from making the film as he said:
"But there was a strong call to do it, no matter anything. And I agreed before I was able to do it because I made peace with the idea that it might be my last film."
When the movie was out, it turned out that Villeneuve had nothing to worry about. Although the movie did not enjoy commercial success going as far as incurring a loss of nearly $80 million considering the marketing and distribution costs, it received great critical success
Source: The Hollywood Reporter's Director Roundtable
Thanks for your feedback!