John Cena is a multifaceted personality known for his successful career as a professional wrestler and actor. He has earned numerous accolades throughout his career, including 16 world championships in the WWE and a successful transition to Hollywood. The 45-year-old has been featured in various movies such as The Marine, Trainwreck, Bumblebee, and other blockbusters showcasing his range as an actor.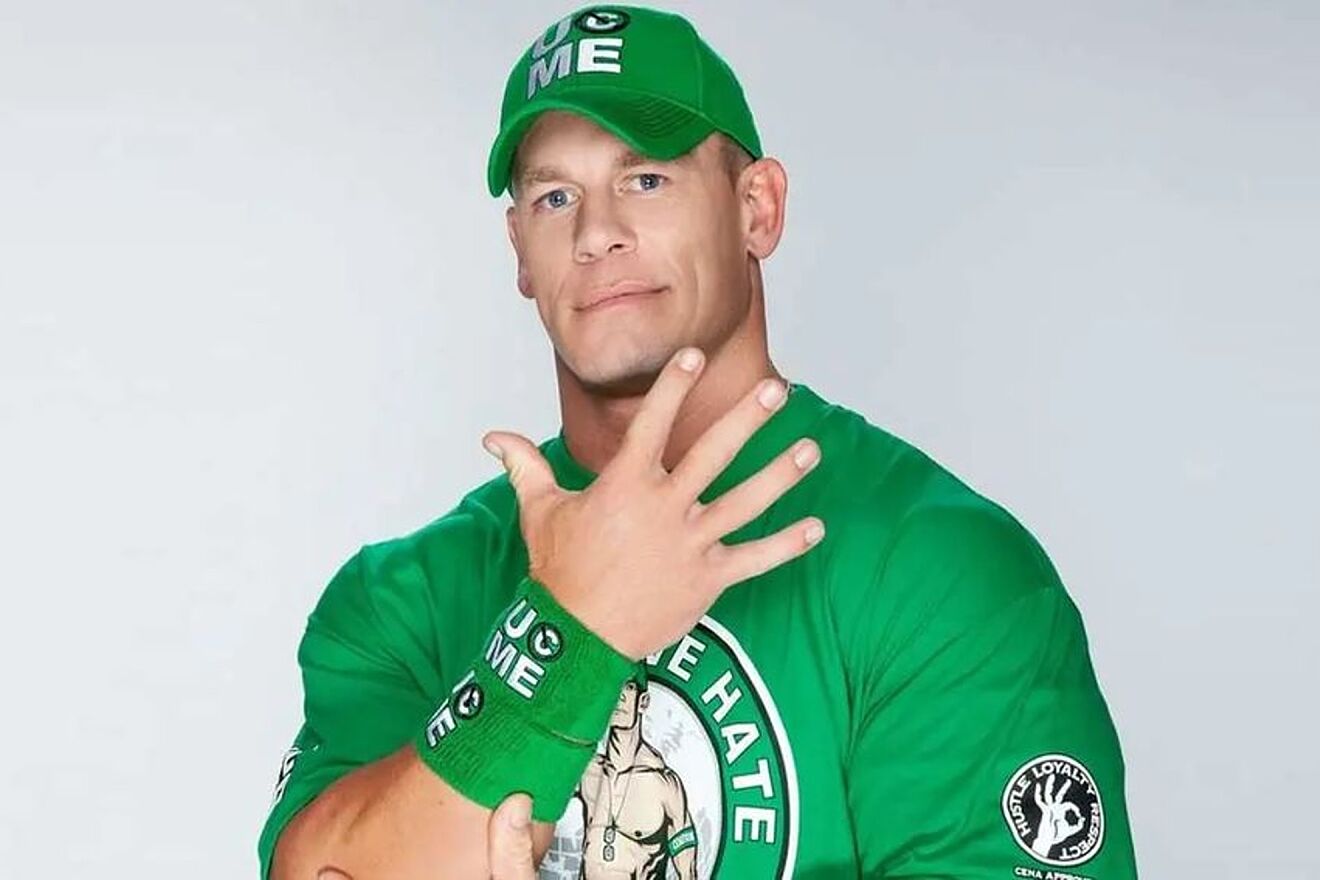 Read more: John Cena Choses Potential $8.5 Million Pay Over Hollywood As He Returns To WrestleMania 39 For A Title Match Against Austin Theory
Professional wrestler-turned-actor Cena has expressed regret over his past comments about fellow wrestler Dwayne Johnson leaving the WWE for a Hollywood career.
John Cena Regrets Past Comments On Dwayne Johnson's Hollywood Success
Actor and former professional wrestler John Cena expressed remorse for his previous remarks regarding wrestler Dwayne The Rock Johnson's departure from WWE to pursue a career in Hollywood.
Cena has admitted to foolishly criticizing Johnson for leaving WWE to become an actor, although the two wrestlers had a well-known personal rivalry that led to them headlining consecutive Wrestlemania events.
John Cena, during an interview, acknowledged that "It was stupid of me." This was his genuine viewpoint at the time. Further, he shared,
"For me to not be able to see Dwayne's vision on what he wanted to do personally, and how his success could affect a growing global brand, that was just ignorant on my part."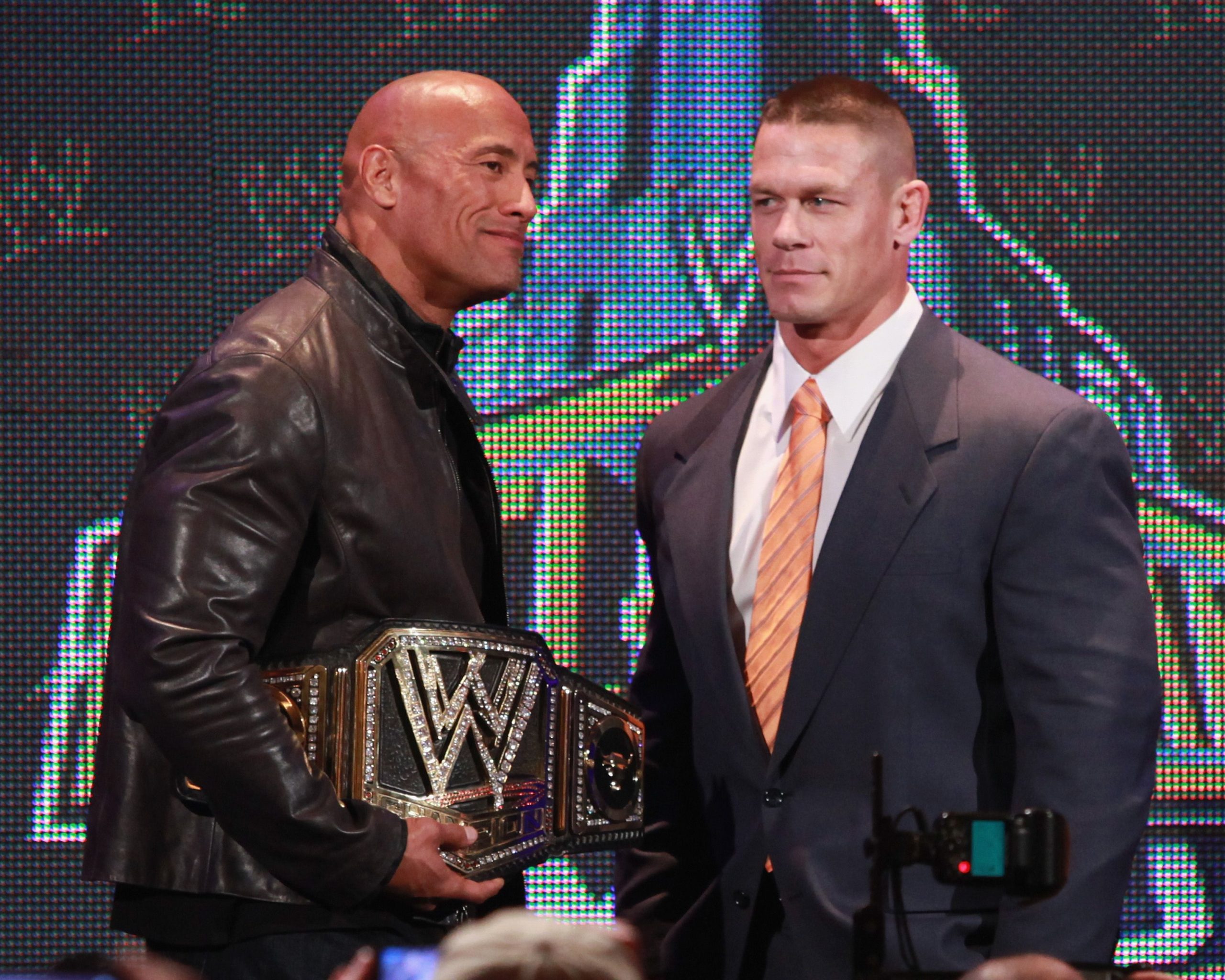 Read more: "I'm Not Going To Lie, At First, I Was Very Intimidated": John Cena's Ex-Fiance Nikki Bella Felt Intimidated By Simon Cowell, Called Him The Most Iconic Judge
Additionally, Cena recognized that when he made those remarks, his primary motive was to have Johnson return to WWE programs such as Monday Night Raw and Smackdown Live for his benefit. Cena went on to describe how his perspective had shifted over time, saying,
"We have our blinders on, sometimes, in these daily situations of life, and, to me, my thing was, 'Hey man, as a fan, I loved you performing in this venue all the time, you left us high and dry, why aren't you back here? It's obvious you're still healthy and obvious you're still capable." 
He explained,
"On the other side of the fence, I didn't see the man who is so driven to crush the stereotype of 'pro wrestlers are just pro wrestlers, and they can do nothing more, period."
The wrestler-turned-actor has suggested that he has gained an understanding of Johnson's motive behind transitioning to the film industry.
John Cena Follows In The Rock's Path And Expresses Appreciation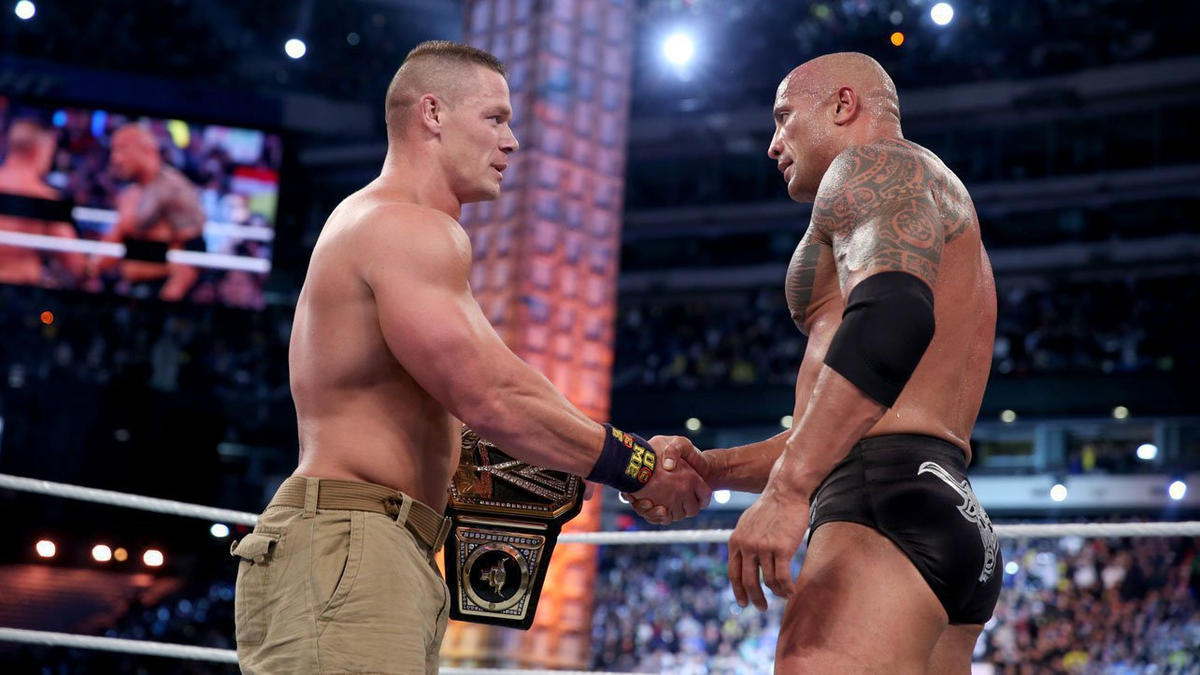 Read more: 'So Much Harder To Walk Away': WWE Diva Nikki Bella Reveals Breaking Up With Peacemaker Actor John Cena Was How She Knew 'God Is Good
The Marine star, a former professional wrestler turned actor, has expressed his gratitude to the Jumanji actor for his accomplishments in Hollywood.
Cena, who initially criticized Johnson's departure from the wrestling industry, has since followed in his footsteps and transitioned into acting as well. Over the past few years, he has shifted his focus to the film industry, appearing in movies such as Trainwreck, Blockers, and Daddy's Home, in addition to his role in the Transformers spin-off, Bumblebee.
He continued to follow The Rock's lead in 2021 when he appeared in F9, the latest addition to the Fast and Furious series. Cena expressed recognition towards Johnson for forging the way, saying,
"I'm very grateful to Dwayne Johnson. His success has given me many opportunities that I'm extremely grateful for, and I certainly wouldn't have had them without him." 
Cena disclosed that he has had a conversation with Johnson after his previous remarks. He shared, "I've apologized to him in person, I've apologized to him publicly." 
The two wrestlers, Johnson and Cena, seem to have developed a strong friendship since then.
Source: The Things