Kim Kardashian has been in the headlines quite a lot of times this year. The beauty mogul was recently criticized for copying the look of Megan Fox during her visit to her nephew's Bar Mitzvah in West Hollywood. She wore the same outfit to Paris Hilton's Christmas Party. Her goth look got fans' attention, and they trolled her for wearing that outfit during the holiday celebration. Some even said that Kardashian tried to steal the rockery look of Fox. The fans shared their theories through Reddit and had mixed opinions relating to the Hulu star's outfit.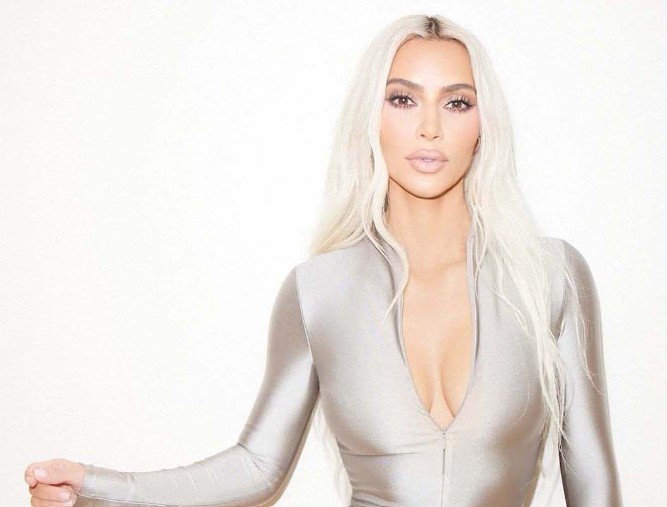 Kim K has surprised her fans from her dramatic extramarital affairs with her estranged ex-husband Kanye West and her ex-boyfriend Pete Davidson to more Photoshop disasters. The latest thing to get the celebrity in limelight is her "no-makeup" look.
Read More: 'She's trying to be Megan Fox': After Copying Beyoncé and Rihanna, Fans Convinced 'Unoriginal' Kim Kardashian is Copying Transformers Star for Fame
Kim Kardashian shares no-makeup pictures for her beauty brand
The 42-year-old star has gone make-up-free quite a lot this year and has shocked her fans. She chose to go bare face to promote her SKKN products. Fans also saw her with no make in the episode of The Kardashians where she showed up at Khloe Kardashian's house to take her to the hospital. 
Kim Kardashian appears to be ending the year by sharing a few more photos of her unaltered skin for her beauty brand, SKKN. She took to her Instagram and reposted her friend Zoe Winkler Reinis's photo of the SKKN headquarters foyer. That included a sizeable amount of unedited headshot pictures of the reality star. Her face was without makeup, revealing her true skin texture and drooping eyes, which were unedited. 
The mother of four has gone make-up free occasionally this year to promote her beauty brand. The SKKN by Kim cleanser came with handy step-by-step directions, and the owner of the brand provided her fans with a video of herself using it earlier this month. Her face was completely make-up-free in the video and appeared incredibly clear and spotless.
Read More: "Kim is always trying to overshadow people around her": Kim Kardashian Gets Trolled For Her Outfit at Paris Hilton's Holiday Party
Kim K's fans react to her bare-face look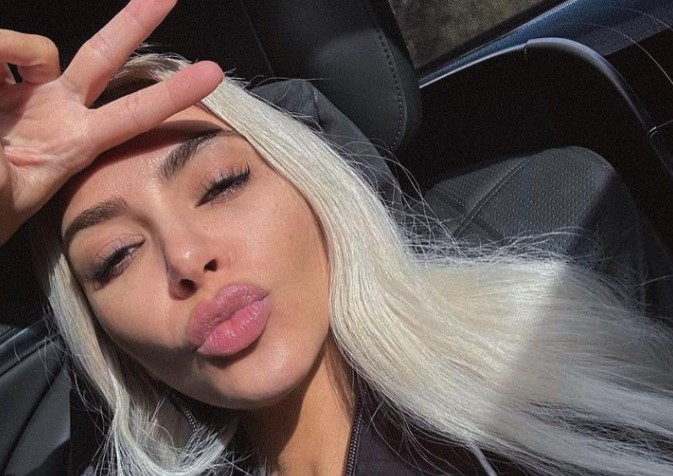 While the 42-year celebrity shared her no-makeup look with fans many times this year while promoting her brand SKKN. She launched SKKN earlier this year in June. Since that time The Kardashians star has shared many photos through her Instagram showing her bare-face look. Her fans have a lot to say about the unedited looks. 
The reality star's fans were unable to comment on her story, so they took to Reddit, the popular social media forum. The discussion on the platform was titled "Is Kim's new aesthetic showing off her 'natural/real' face and skin?" Many shared their opinions and didn't hold back.
A person commented Kim K won't show her real face in public. Another one wrote, "You're delusional if you think those pics are natural and real and unedited." Another one specified that the Hulu star has lost her natural face. They even highlighted that the SKIMS founder won't let anyone upload the campaign of her raw face.
Read More: "I actually do Sh*T for the world and you F***G fake it": Kim Kardashian Called Her Sister Kourtney a Fake Humanitarian H*e After One of Their Biggest Fight
Source: Yahoo