Hollywood stars take extreme measures just to make sure that they do not lose fans or followers. Pop star Madonna is no different and is doing every possible thing to make sure that she does not lose her followers on social media. The singer recently made headlines after she shared a bizarre photoshoot with her followers on Instagram. Earlier she shared a TikTok video claiming that she is gay. And shared snaps wearing a lace bondage facemask, leaving fans to question if the person in the photos is Madonna or not. She once again caught everyone by surprise as she shared a topless snap on Instagram stories.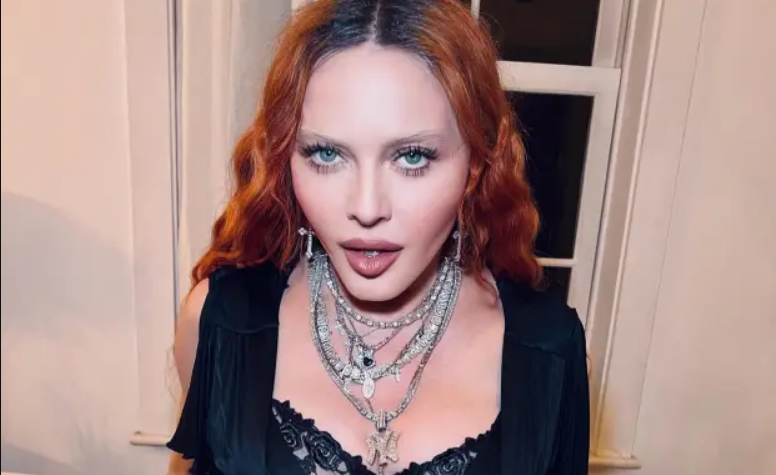 Read More: 'This is really weird and creepy': Madonna Objectified MCU Star David Harbour, Made Him Perform Because She Found Him Hot
Madonna Goes Topless on Instagram
The 64-year-old singer Madonna took to Instagram to once again surprise her followers. Continuing her social media spree, the singer shared a topless image of herself. The Material Girl singer is seen with her hands up as she shows off her bare br*asts. However, Madonna censored her ni**les with emojis as the singer preferred not to violate the platform's guidelines.
The singer wore a tight-fitting gold corset with a pair of fishnet stockings. She was standing in a room that looked like her makeup or dressing room, as it has many mirrors and various makeup items.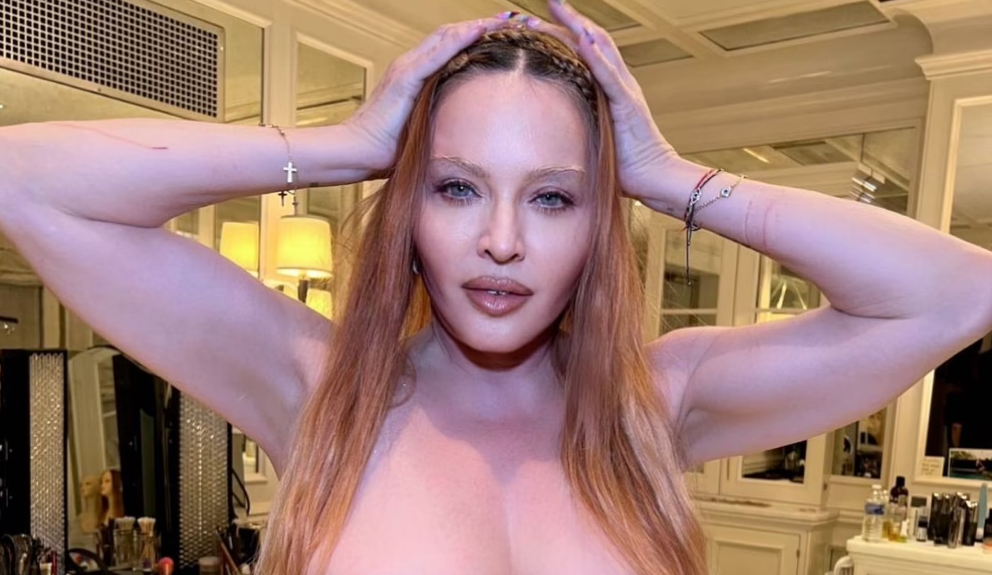 Madonna encouraged her fans to express them as she captioned the image, "Express yourself, don't repress yourself." She has been shocking her fans as she continues to share multiple posts on social media. Her behavior has caused her fans to be concerned about her changing appearance.
People called the 'unrecognizable' after she shared a TikTok clip wearing a lace bondage facemask. Fans also said that the singer is looking like a boiled egg and looks like she does not have any features. They were also surprised when she released a raunchy music video with the female rapper Tokischa.
Read More: 'Madonna doesn't want to see my kids. She wants to see eye candy': Kelly Ripa Started Posting Husband Mark Consuelos Thirst Traps To Seduce Madonna
Madonna Faces Lawsuit For Promoting NFTs
Justin Bieber, Madonna, Kevin Hart, Madonna, Jimmy Fallon, and many other Hollywood celebrities are facing lawsuits for promoting NFTs under Yuga Labs Inc. The NFT is commonly known as the Bored Ape Yacht NFT Collection. All these celebrities are accused of hyping up the value of NFTs.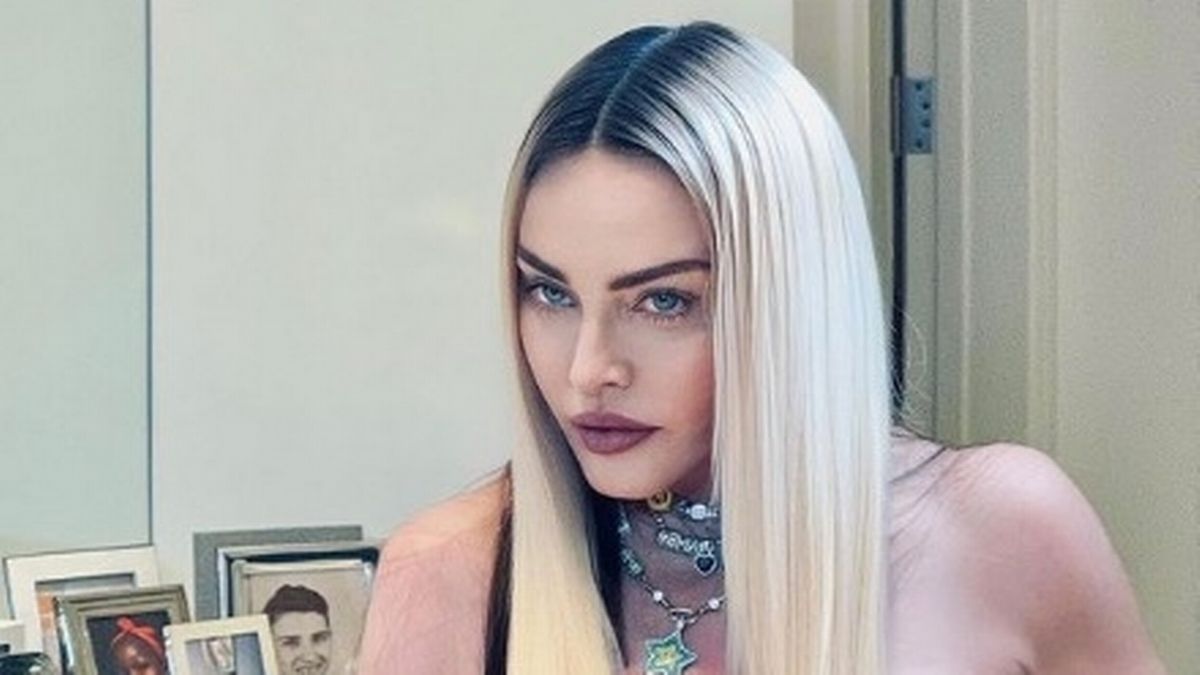 As reported by Deadline, the complaint was filed by Adonis Real and Adam Titcher. It includes a long list of celebrities who promoted unrealistic claims regarding NFTs. The plaintiffs seek monetary damages for themselves and everyone affected by the scheme.
Madonna's talent manager, Guy Oseary, is the primary defendant in the lawsuit. He is a partner in the Yuga Labs and is allegedly involved in the scheme. The lawsuit claims that the BAYC heavily relied on the perception that joining the club provides members access to events, benefits, and other lucrative investment opportunities.
Read More: 'Embarrassing doesn't even begin to describe this': Madonna Posts New Creepy Video After Previous One Showed Her Drinking Water Out of a Dog's Bowl
Source: The Sun