Amid her madness over the legendary pop star, Kelly Ripa changed her Instagram feed. It's not uncommon for the TV host to show off her husband in photos, even if their daughter Lola disapproves. She is known for explicitly voicing what she thinks and keeping it real with her fans. Whether she is sharing personal s*x stories or revealing the sarcastic relationship she shares with her husband of over 25 years, Ripa has not held back.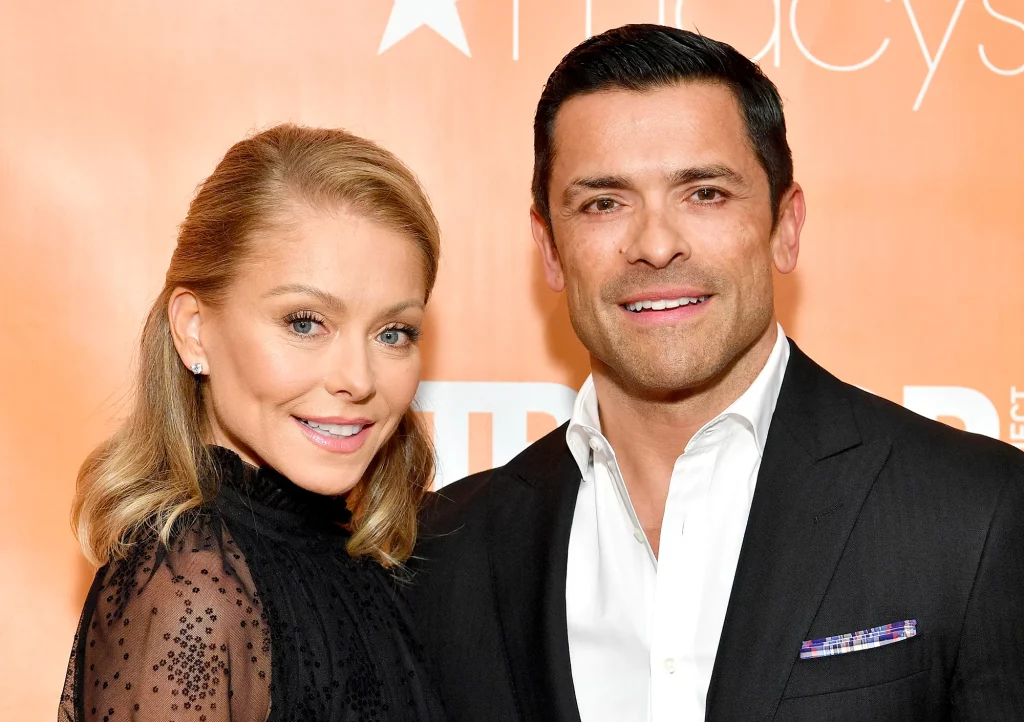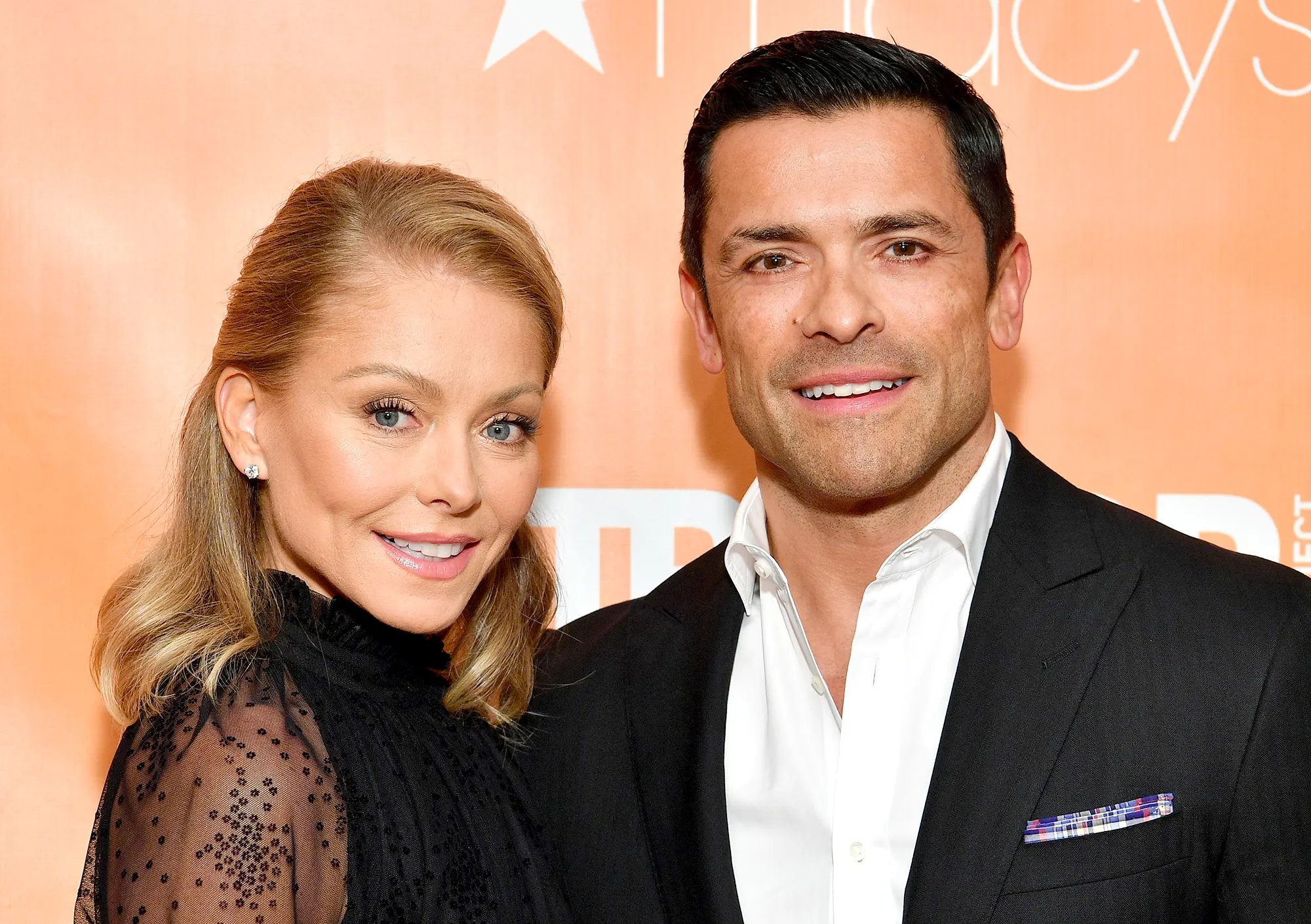 Recently, as a mom, she opened up about the financial burden of supporting her children after they graduate college. She also described how free she felt after she and her 51-year-old husband took a vacation without their children. Now this time around, she opened up about changing her Instagram feed into dark side content, grabbing the attention of legendary pop star Madonna.
Also Read: "She said she didn't need to meet": Kelly Ripa Reportedly Refused to Meet Co-Host Michael Strahan After Former NFL Player Decided to Join Good Morning America, Claimed There Was a Lot of Tension Between Them
Kelly Ripa Planned Mark Consuelos' Thirst Traps
In a new interview, Kelly Ripa, 52, admitted she began posting more shirtless pictures of her husband, Mark Consuelos, 51, after Madonna followed her on Instagram. In an interview with Danny Pellegrino's podcast Everything Iconic on Monday, Ripa joked that she uploaded sexy images of Consuelos for "an audience of one" to attract the 64 years old legendary pop star Madonna's attention.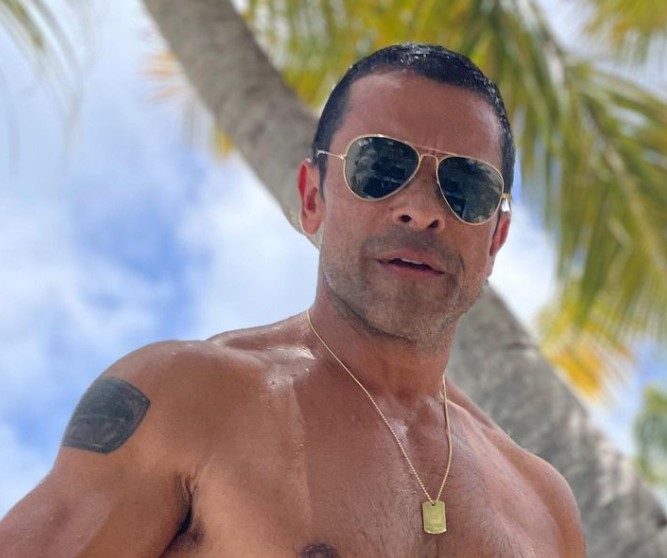 The talk show host Ripa recalled,
"[Celebrity trainer] Isaac Boots told me. He's like, 'Oh, my God, Madonna followed you,' and I was like, 'What? What? What?!' And I immediately sort of changed everything I posted."
She added,
"I started posting only shirtless photos of Mark because I was like, 'Madonna doesn't want to see my kids. She wants to see eye candy.'"
According to Ripa, her change in social media content was "so dark-sided." She then joked,
"My thought bubbles of Madonna following me and me feeding her something was like, forget anybody else."
On social media, Ripa is not shy about showing off her appreciation for her husband's physique.
Also Read: "Everything for Mark is settled with love and sexy time": Kelly Ripa Claims She Can Never Have Serious Relationship Problems With Mark Consuelos, Reveals Husband Always Uses 'S-x' to Solve Everything
Kelly Ripa Stuns With Throwback Photos With Mark Consuelos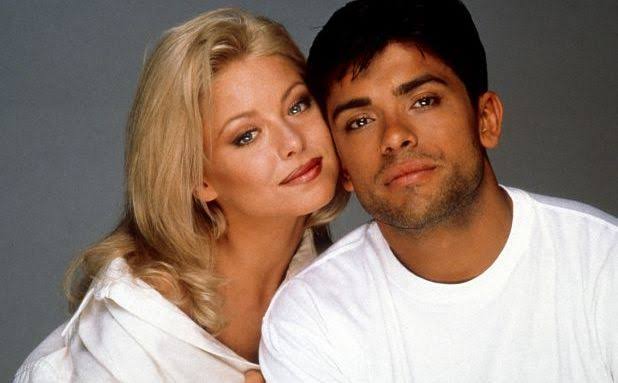 There was no doubt that Kelly Ripa and Mark Consuelos' love story was one for the ages, with their on-screen romance extending off-screen as well. The Live with Kelly and Ryan star took to social media to share a glimpse of their relationship, proving that good looks haven't changed.
They looked almost the same in the picture from when they were still stars of All My Children. With the same golden locks and the same haircut as Ripa, Consuelos still possessed his chiseled features. Over the years, however, the romantic spark between the two has remained strong, with the couple constantly expressing how much they love each other.
In August, Ripa posted a shirtless photo of Consuelos wearing aviator sunglasses and a gold dog tag necklace with the caption,
"A thirsty reminder to watch an all-new #GenerationGap tonight at 9/8c on ABC."
According to the author of Live Wire: Long-Winded Short Stories, keeping the spark alive and her s*x life with her husband of 26 years is "the one thing in our life that has always been very good."
The two have since become parents to three children: eldest son Michael, 25, daughter Lola, 21, and youngest Joaquin, 19. In recent years, the three children have moved away from the family home and begun their own lives, with Lola and Joaquin attending school and Michael pursuing a career in acting and filmmaking.
Also Read: 'Adulting is hard. Job opportunities aren't what they were': $215M Rich Kelly Ripa, Mark Consuelos Vowed To Not Support Son Michael After He Graduates, Don't Want To Be His 'Safety Net'
Source: Page Six