Thanos is the greatest threat the MCU Avengers have ever had to face. How would Thanos fare if he faced these legendary DC Characters? We believe the battles would end with Thanos lying on the floor.
Spectre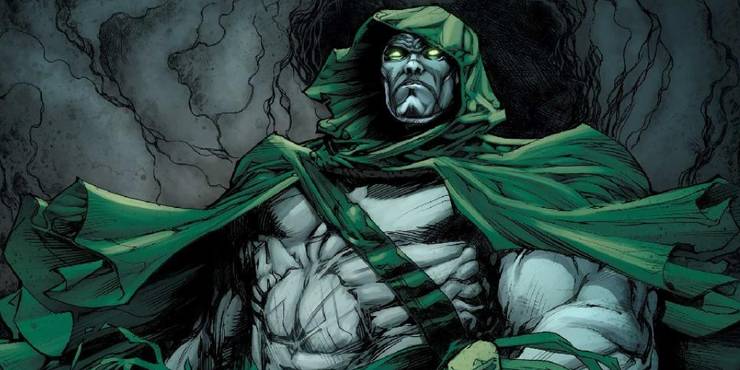 The Spectre is a divine entity that represents God's vengeance. Spectre is God's wrath personified. He was created when God needed a more reliable physical manifestation to contain Eclipso, a cosmic evil entity. Just like Eclipso, the Spectre moves from one host to another but it is more famously associated with Jim Corrigan. Since he is a literal instrument of God, his powers are also Godlike. The Spectre warps reality at a universal level. His will can change the space-time continuum as he pleases. Not even the Infinity Gauntlet could level the playing field for Thanos.
Imperiex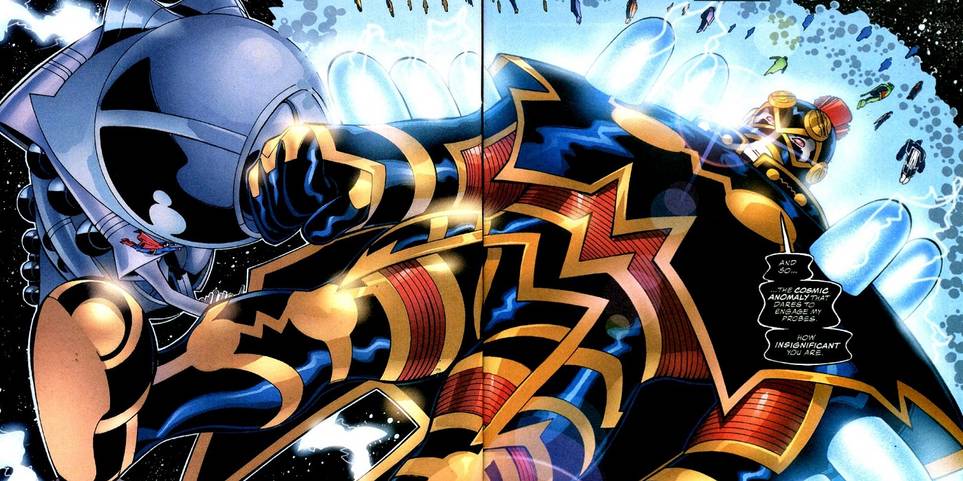 Like the Spectre, Imperiex is also a manifestation of a universal aspect. Imperiex represents universal entropy. He has one job – to strike down the universe, destroy it, and let a new one spring from the ashes of the older universe. He is pure cosmic energy contained within an armor. The nature of his job means that he wields unparalleled power. And unlike Marvel entities like the Living Tribunal, Imperiex has no qualms interfering in mortal affairs. Push comes to shove, Imperiex initiates a big Bang and creates a new universe with no Thanos in it.
Anti-Monitor
The Anti-Monitor is a classic Green Lantern villain. But the magnitude of his powers make him a threat to the whole multiverse. The Anti-Monitor hails from the Anti-Matter universe and is the anti-thesis of the Monitor. The guy holds the record of the highest body count ever. The Anti-Monitor has taken down countless universes with his powers, killing billions over trillions of lives in seconds. The entity can warp space and reality. He could beat Thanos with or without the Infinity Gauntlet.
Trigon
Magic is something that almost caught Thanos off guard on Titan in infinity War. And that was just a human sorcerer who recently discovered magic and sorcery. Trigon hails from a whole different realm of dark, potent magic. And he the ruler of that dimension. His powers make him stronger than Darkseid. he is immortal, invulnerable, and downright invincible. The more he kills, the stronger Trigon becomes. Trigon would wipe the floor with an Infinity Gauntlet equipped Thanos.
Eclipso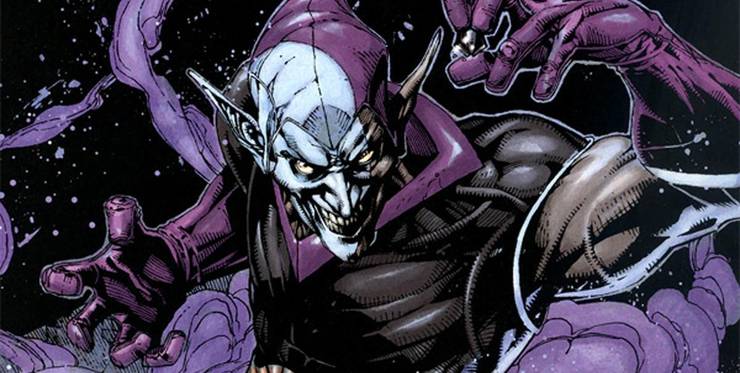 Before God created the Spectre, there was an original manifestation of God's Wrath. Eclipso was the original Angel of Vengeance, tasked with carrying out God's work. But the entity eventually was corrupted and became evil. Since Eclipso has the same powers as the Spectre, he can take down Thanos in one swing if he got serious. His expertise in magic is no joke either. Thanos would think ten times before crossing paths with him.
Doomsday
This may be quite a divisive entry. Doomsday's sole power is that the guy is literally un-killable. Doomsday is immune to all forms of death. Whatever way Thanos comes up with, Doomsday will come back from the dead with immunity from whatever killed him the last time. The monstrous creature also has immeasurable brute strength that makes him even deadlier than the Hulk. A flurry of lethal blows from Doomsday and Thanos would be toast!
Superman Prime One Million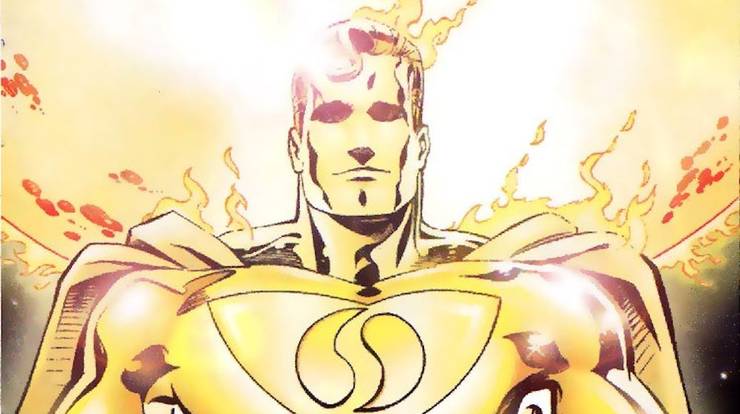 It would be tough for Superman alone to beat an Infinity Gauntlet wielding Thanos. Unlike Doomsday, Kal-El is not exactly known for being immune to death. But the version we are talking about is Superman Prime One Million. Superman, who draws power from the sun, decides to take his leave from Earth and reside in the heart of the sun. He only comes out of his exile in the 853rd Century. Since he has become the embodiment of solar energy itself. all his powers are jacked up by a factor of 10 Billion! How do you fight something like that!!!